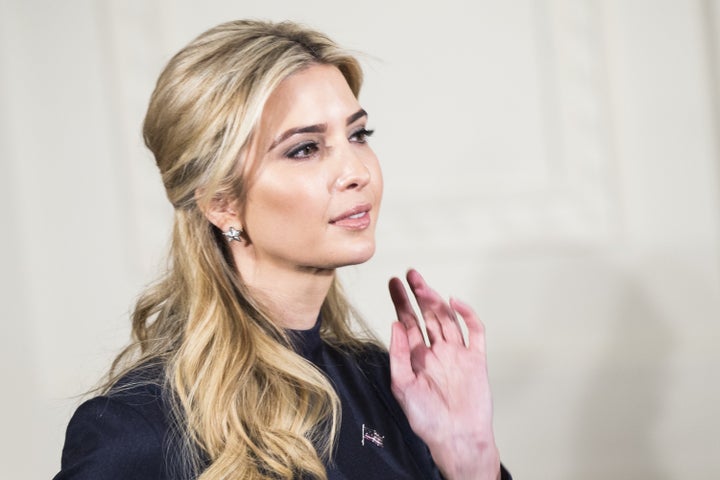 Ivanka Trump has prohibited her eponymous fashion label from using her likeness in campaigns and social media, in yet another superficial attempt to distance herself from her business. A spokeswoman for the Ivanka Trump brand confirmed Tuesday that employees have begun working with stores to remove any imagery featuring the president's daughter.
The news follows the revelation that Trump is getting an office in the White House as well as security clearance and government-issued "communications devices." Though she reportedly won't hold an official title or relieve a salary, the move signals a larger role for Ivanka in President Donald Trump's administration, making her essentially a full-time staffer in "everything but name," according to Politico.
"It's not remotely enough," Bookbinder told The Huffington Post. "First of all, everybody knows who she is and that the brand is connected to her ― it has her name on it ― and what she's doing now. The fact that they are not using her likeness in promoting it doesn't really change the association that literally everybody will have with it."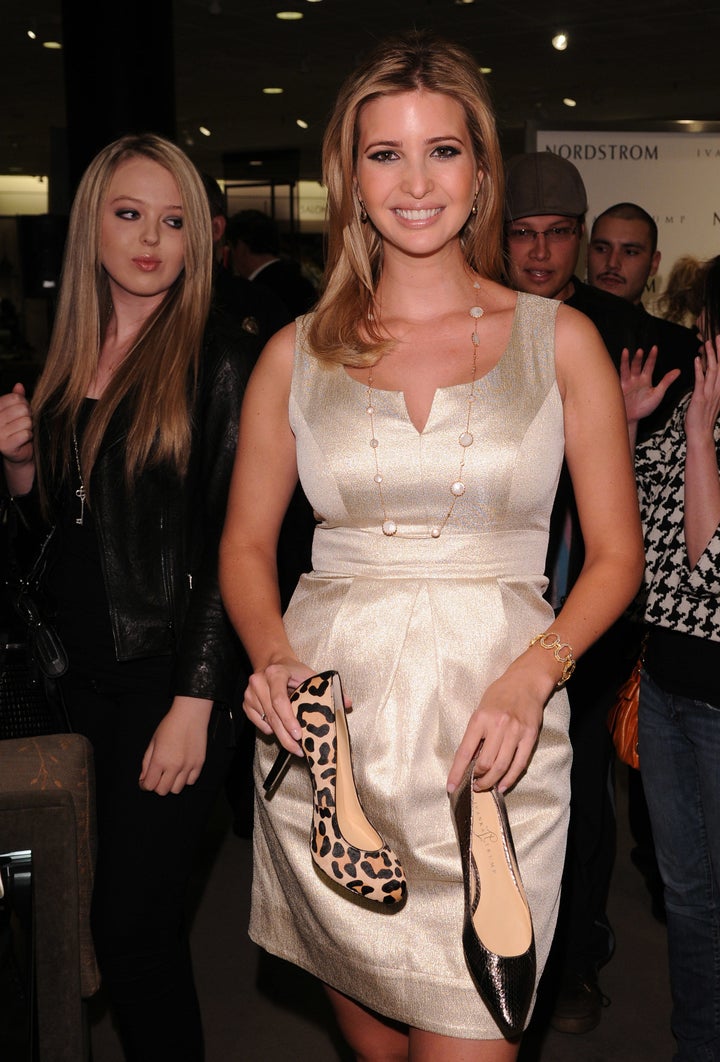 Conflicts regarding Ivanka Trump's brand began even before her father's inauguration. In November, media outlets received a "style alert" touting the $10,800 bracelet Trump wore from her own collection while appearing on "60 Minutes." Following massive backlash, the brand promised "new policies and procedures" would be put in place.
But as Bookbinder pointed out, profits are now far from the only thing at play.
"There is also just a tremendous possibility for conflict of interest, where she could work on issues that effect countries where her brand does business, or effect tax issues or leave issues, anything that may effect her company and the bottom line of it in ways that she knows, and all of that is continuing to be true."
Trump still owns her brand, though she has placed it in a trust, a spokeswoman for the brand said Tuesday. The New York Times reports she eschewed a blind trust for one run by relatives of her husband, who is a White House senior advisor, and that she still "wields power" over the company.
So, what does Bookbinder suggest Trump do to eliminate conflicts of interest?
"She basically has two choices," he said. One is that she cut off her business interests and "sell the business, in which case there is no issue of her profiting either based on conflict on the work she's doing or based on who she is as a White House official and daughter of the president."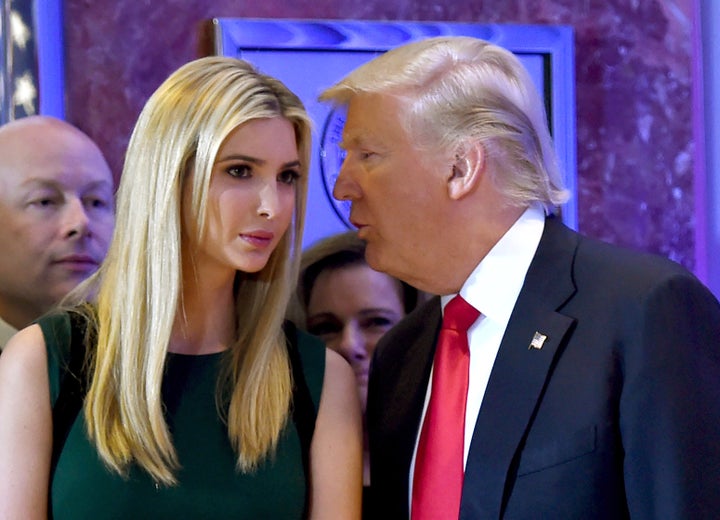 The other, less likely option is declining a White House position altogether.
"She really can't do both," Bookbinder said. "She can't continue to own and profit from her business and also be an active part of her father's White House."
"Just like her father should sell his businesses, she should sell hers," he added.
Only time will tell if Trump makes a move to remove herself completely. In the meantime, prepare to see less of her face in stores and likely more of her face on television.