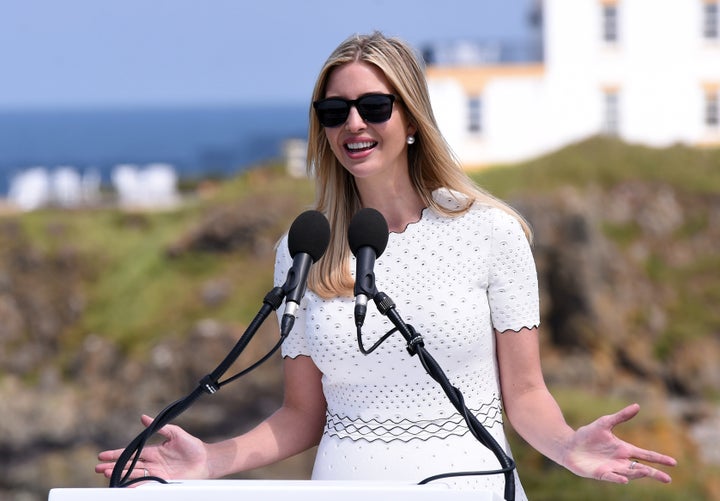 There's zero evidence Ivanka Trump will help make the fight against climate change a pillar of her father's administration, despite what some headlines may have led readers to believe.
In a Politico feature titled "Ivanka Trump, climate czar?" and published Thursday, a source close to President-elect Donald Trump's oldest daughter told the site she "wants to make climate change ... one of her signature issues" and that she "is in the early stages of exploring how to use her spotlight to speak out on the issue," Politico paraphrased.
Her thoughts on climate change are never mentioned again in the nearly 2,000-word piece, which mainly focuses on her appeal to liberal voters and potential role in her father's administration. There is no clear indication whether she intends to "speak out" for or against the energy policies scientists unanimously agree are necessary to combat climate change, nor is it clear whether she accepts that climate change is caused by human activity, namely the coal industry Trump has vowed to rescue.
That sound bite should not give Americans reason to wonder ― as Politico's question-mark headline presumably aims to do ― whether Ivanka Trump will be America's climate change champion.
"She's not even in the final stages of exploring how to speak out," David Kinzer wrote on the Jewish political blog JPUpdates. "Presumably, whenever she does reach that final stage, she will come to the conclusion that actually speaking about climate change would be a very good way to speak out about it ... Stories about her supposed liberal interests just serve to keep liberals purchasing her pumps."
Politico's piece led to some interesting interpretations by other outlets:
"Report: Ivanka Trump wants to fight climate change as first daughter," Glenn Beck's conservative outlet The Blaze proclaimed in its headline.
"No 'hoax' for Ivanka: Future first daughter plans to make combating climate change part of her platform," the Daily Mail's headline read.
"Politico: Ivanka Warms Up to Climate Change," Newsmax ran with.
"Politico reported Thursday that Ivanka Trump is exploring ways to use her new spotlight and position to advocate for the fight against global warming," The Hill wrote in its story, despite no mention of a "fight" in the Politico feature.
There is no evidence in the Politico story nor in any of her past comments that she'll be a voice of reason on climate change during the Trump administration. A Google search for her public comments on the issue turns up no results.
What we do know is she's a fierce advocate for her father, whose thoughts on climate change are clear: He picked prominent climate change denier Myron Ebell to lead the transition at the Environmental Protection Agency, promised to undo elements of President Barack Obama's Clean Power Plan in his first 100 days, vowed on the campaign trail to withdraw from the 2015 Paris Agreement and called climate change a hoax "created by and for the Chinese" in 2012.
The spin on the Politico source's comments is especially alarming considering the same thing happened with comments the president-elect made about climate change in a sit-down with New York Times staffers just last week, which Grist expertly called out. A review of the transcript, reporter Rebecca Leber found, showed that he had not changed his tune on climate change at all, despite countless headlines celebrating the contrary.
Regardless, some environmental activists hold out hope that the president-elect's children could influence their father on climate change. On the same day the Politico piece came out, the League of Conservation Voters released an open letter to Ivanka Trump and her brothers Donald Trump Jr. and Eric Trump, urging them to make sure their father "steps up to the mark" and addresses global warming concerns.
We don't know with absolute certainty what Ivanka Trump thinks about climate change, and she may prove us completely wrong. For the sake of the planet, we hope she does.
Before You Go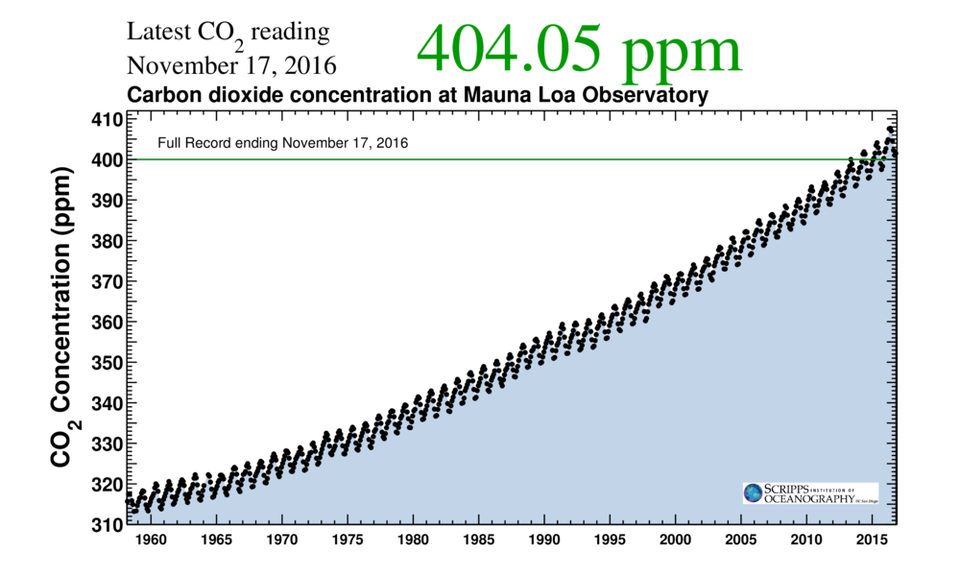 Climate Visuals For The Climate Change Denier In Your Life
Popular in the Community