A letter to the court, obtained by Forbes, alleged that the family is failing to turn over emails and other communications during the civil litigation's discovery phase in a timely manner ― and one of the most "significant issues" was an "an unexplained drop-off in emails for Ivanka Trump."
The former president's daughter and ex-adviser hasn't addressed why her volume of emails dropped from 1,200 per month in 2014 to 37 in 2016, according to a previous communique referenced in the letter.
"Not only have defendants failed to offer any substantive response to this inquiry, but there have been no documents produced by Ms. Trump," the attorney general's office told Judge Arthur Engoron in the April 25 missive.
The judge set a deadline of May 12 for the Trumps to submit outstanding documents, Forbes reported.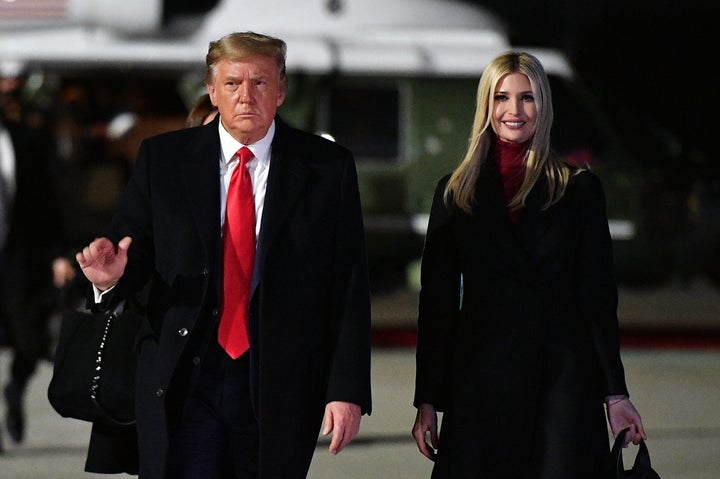 The family's defiance was an issue well before the attorney general sued.
In September 2022, the attorney general's office sued Trump and his three oldest children, alleging they valued assets incorrectly to scam lenders and tax officials. New York Attorney General Letitia James said the level of fraud was "astounding."
The former president has been indicted in New York on charges involving a hush-money payoff to a porn star. He also faces criminal investigations into his alleged attempts to reverse his 2020 election defeat in Georgia and his mishandling of classified documents he took to Mar-a-Lago.
A spokesperson for Ivanka Trump didn't immediately reply to HuffPost's request for comment.
Popular in the Community