Ivanka Trump, self-proclaimed champion of working women, recently followed in the footsteps of so many other privileged professional women and opted out of work. She's left her business to move to Washington, D.C., with her husband and their three young children.
Asked recently if Ivanka will play a big role in his administration, Donald Trump demurred. "She's got the kids," the president-elect said in an interview with The Times of London this week.
"She married very well," he said of Ivanka on Thursday night at a campaign donors' dinner in Washington. Her husband, Jared Kushner, who is taking on an official role in the administration, will work on bringing peace to the Middle East, Trump said.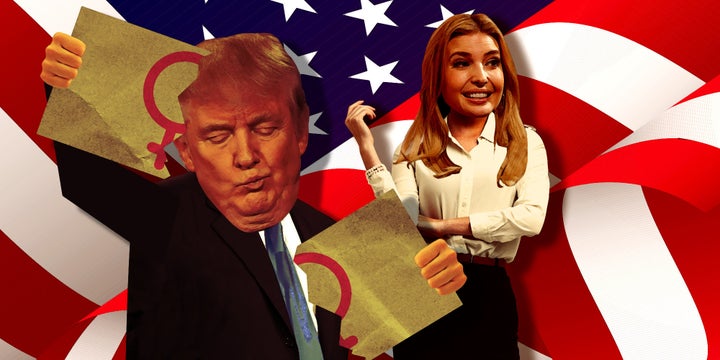 We shouldn't be surprised that Ivanka doesn't have an outside job at the moment.
The brand of feminism she's hawked for the past few years sets up women to leave their professional jobs. Her sanitized, individualistic version of women's empowerment ― marketed on her website as #WomenWhoWork ― is locked in a decades-old conception of how women can "have it all" just by the force of sheer will.
In Ivanka's world, and, by extension, her father's, professional women don't need, or ask for, support from partners or policies, they need only work extra-hard to succeed. (They do get help from nannies and other low-paid working women, but that's not discussed.)
A section of Ivanka's website ― "the ultimate destination for women who work" ― called "Wise Words" is devoted to the idea that hard work is all it takes. "Give it 110 percent," reads one Instagram-ready slogan. Another reads: "Don't watch the clock, do what it does. Keep going."
But right now, especially now, women need more than platitudes. As busloads of protesters arrive in Washington this weekend to register the beginning of their fight against the newly elected president, that's never been more clear.
If ever anyone declared a war on women, it's Trump, who's belittled and demeaned women throughout his career. He has boasted of sexual assault and been accused by more than a dozen women of it. He's prepared to nominate a Supreme Court judge specifically with the intent of rolling back Roe v. Wade. He's pushing to repeal the Affordable Care Act, which has given women better access to birth control and preventive care.
Ivanka Trump's feminism doesn't soften those hits. It accommodates them. Many see through it as a flimsy cover for her father's repellent behavior.
But even taken at face value, Ivanka's vision for working women doesn't get you very far. She herself is evidence of this.
The idea that women can will themselves to the top ignores the social and cultural realities women face at work, said Colleen Ammerman, assistant director of the Gender Initiative at Harvard Business School. We don't yet operate on an even playing field. More is expected of women at home, and at work mothers still face discrimination, as well. There's little public policy that supports parents who need to work.
Yet Ivanka-ism asks nothing of men or of employers or of policymakers.
And as so many elite professional women before her learned the hard way, women can't do it all alone. Without support from outside themselves ― from their partners, their government and their workplace ― women hit a wall.
And if they've got money, they call the wall "opting out." They quit their prestigious jobs and tell their friends and family and colleagues that they want to devote themselves more deeply to their families.
The phenomenon was identified in a now famous New York Times magazine piece by Lisa Belkin in 2003. Belkin reported that successful women ― Princeton graduates she interviewed ― were choosing to step away from their careers to pursue motherhood with intensity. She delves into the notion that women are simply more comfortable doing the nurturing.
Follow-up research told a different story. First, often women scaled back professionally because there was no one else to do their work at home. No father willing to step in and work out a balance. Has anyone said Ivanka's husband couldn't do his job because "he's got the kids"?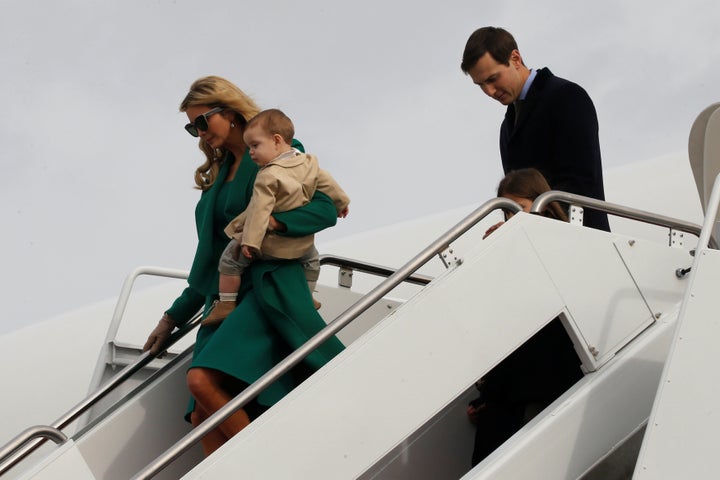 Second, women were leaving the professional realm because it was essentially hostile to them, Pam Stone, a professor of sociology at Hunter College, explains in her book "Opting Out?" which came out around the time of Belkin's piece.
Stone interviewed 54 predominantly white professional women around the U.S. who had left their jobs to devote themselves to mothering. She found these women didn't really want to leave work but felt they had no choice. After having a child, their colleagues and managers made it clear, one way or another, that they were no longer welcome.
The hours at work were punishingly long, these women said. If you didn't go all in, you were essentially out. Those who wanted to work fewer hours were penalized, taken off the track to promotion and put out to career pasture. Implicitly and explicitly their managers told these women that they expected them to leave. So they did.
Ivanka Trump seems to be following in this grand tradition of focusing on motherhood.
To be sure, we don't really know what Ivanka's going to be doing over the next four years. There's been speculation that she will take on some first lady duties.
Many academics and feminists I spoke with for this story said we'd do ourselves a disservice to outright dismiss Ivanka's activism for working women.
After all, Ivanka is responsible for getting Trump to propose two policies targeted at women: maternity leave and child care tax credits.
Each proposal is deeply flawed. Paid leave is just six weeks long and would cover only women who give birth ― no adoptive or foster parents. And, of course, no men. Most experts say it would disadvantage women in the workplace. And it's unclear whether the tax credits would offer much benefit to middle-class workers.
Ivanka's said nothing about the myriad other policies that working women ― the kind that can't afford to walk away from their jobs ― need: paid sick leave, raising the minimum wage. She also has said nothing about her father's stated push to roll back reproductive rights or the effort to repeal the Affordable Care Act and its protections for women's health.
Still, paid maternity leave is something, Stone said. And while Ivanka doesn't have a formal role in the administration, she does seem to have the ear of the man that's about to run the country.
"She's an ambivalent figure," Stone said. "But she has the power and position to do some good things."
Popular in the Community