In her first international trip as an official White House adviser, Ivanka Trump, daughter of President Donald Trump, was booed as she attempted to laud her father's record on women's rights in front of a mostly female audience.
"He has been a tremendous champion of supporting families and enabling them to thrive," she said at the G20 women's summit in Berlin on Tuesday, after stating she was "very proud of my father's advocacy."
When the audience booed, the panel's moderator, German journalist Miriam Meckel, asked Trump to respond, noting that her father has a record of misogyny.
"You hear the reaction from the audience," Meckel said. "So I need to address one more point. Some attitudes toward women your father has publicly displayed in former times might leave one, uh, questioning whether he's such an 'empowerer' for women."
Donald Trump has faced numerous allegations of sexual harassment and assault. A 2005 tape surfaced during his presidential campaign that captured him bragging about being able to grab women "by the pussy."
"I've certainly heard the criticism from the media, and that's been perpetuated," she said, to laughter from the audience. "But I know from personal experience, and I think the thousands of women who have worked with and for my father for decades when he was in the private sector are a testament to his belief and solid conviction in the potential of women in their ability to do the job as well as any man."
"As a daughter, I can speak on a very personal level knowing that he encouraged me and enabled me to thrive," she added.
She also praised her father for hiring women in several top roles at the White House, and affirmed that she identified as a feminist.
"I do label myself a feminist, and I do think of that in broad terms," she said.
Trump lamented that the U.S. has no universal paid family leave policy, and has frequently stated that she hopes to work with her father to develop such a plan. But he has yet to make it a priority.
As one of her father's closest advisers, Trump has an office in the West Wing of the White House. When that raised ethics concerns, she took a more formal role as an official but unpaid adviser to the president, after previously stating that she would just "be a daughter."
But when asked to define her role on Tuesday, she struggled to explain, saying that she was "rather unfamiliar with this role as well."
"The German audience is not that familiar with the concept of a first daughter," Meckel said. "I'd like to ask you, what is your role, and who are you representing, your father as president of the United States, the American people, or your business?"
"Certainly not the latter," Trump said. "I'm rather unfamiliar with this role as well ... It has been a little under 100 days and it has just been a remarkable and incredible journey."
But she vaguely suggested that she would focus on "empowering women in the workplace" and emphasized that "this is very early for me."
"I'm listening, learning," Trump said. "I have no doubt that coming out of this trip, I'll be informed."
Before You Go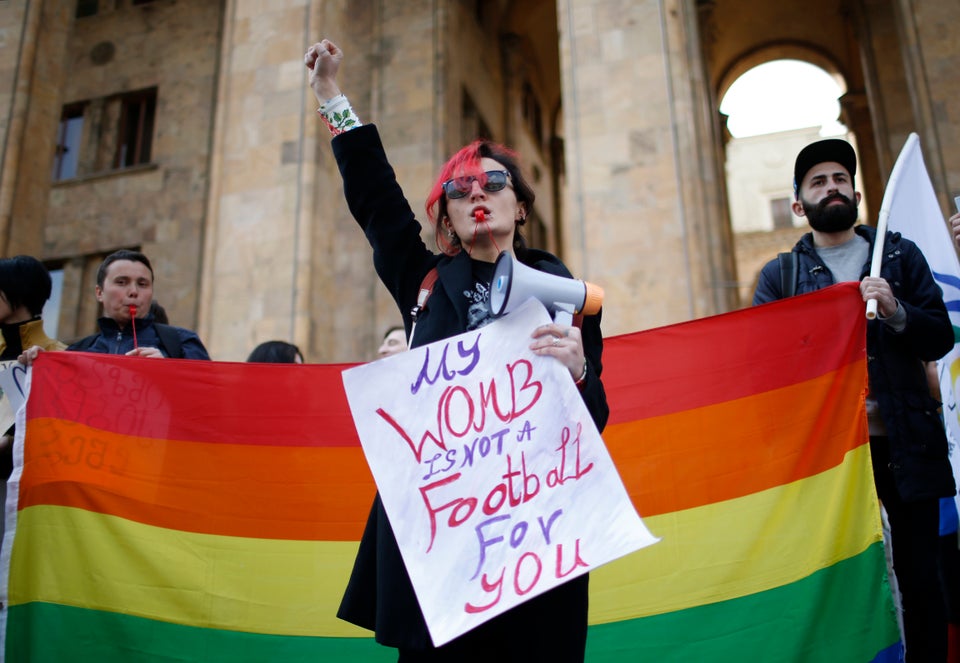 2017 International Women's Day Around The World
Popular in the Community