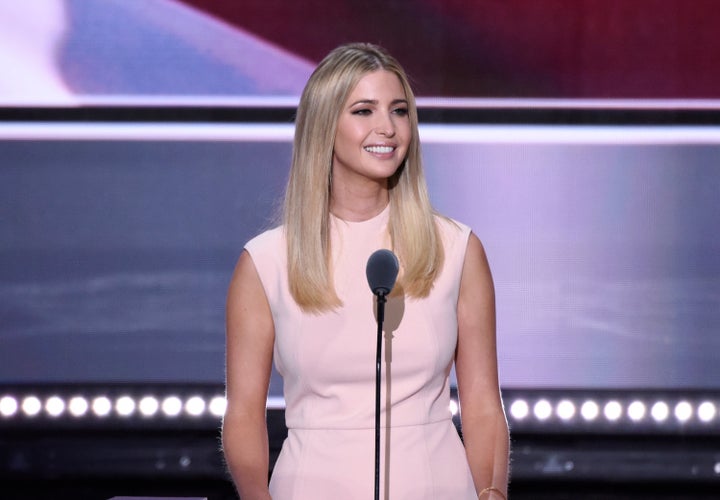 Ivanka Trump raised some eyebrows with an Instagram post on Friday crediting actress Emma Watson for a famous quote by the rabbinic sage Hillel.
"If not me, who? If not now, when? ― Emma Watson," a graphic posted by Trump's account said. (It was also posted on Trump's Facebook and Twitter accounts.) 
The saying ― which has been quoted and repurposed by many luminaries over the years ― is a variation of a quote attributed to Hillel the Elder, an important rabbinic authority from more than two millennia ago.
Although its origins may not be widely known, many social media observers joked that Trump should know better, given that she converted to Orthodox Judaism before marrying her husband, Jared Kushner, in 2009.
Watson, known for her role as Hermione in the "Harry Potter" film series, did say those words during a 2014 speech announcing a gender equality initiative at the United Nations. 
Hillel's original quote is longer. "If I am not for myself, who is for me? And if I am only for myself, what am I? And if not now, when?" Hillel is quoted as saying in the tractate of the Mishnah known as "Ethics of the Fathers." 
Of course, Trump most likely does not personally run her social media accounts. If anything, it is one of the tasks assigned to her army of unpaid interns.
Donald Trump's campaign did not immediately respond to a request for comment.
The incident is also notable because, in referencing Watson's speech on gender equality, Ivanka continues to lend a veneer of female empowerment to her father's presidential campaign, despite the elder Trump's long history of misogynist comments.
Some of Ivanka's efforts to make her father's candidacy more women-friendly have already backfired. The Trump campaign's proposed child care tax credit, reportedly championed by Ivanka, has been widely panned for excluding the poorest families.
REAL LIFE. REAL NEWS. REAL VOICES.
Help us tell more of the stories that matter from voices that too often remain unheard.
BEFORE YOU GO
PHOTO GALLERY
Guests At Donald Trump's 2005 Wedding