The Rational Dress Society is an American social experiment/anti-fast fashion brand that makes just one garment ― an "ungendered, multi-use" jumpsuit designed for daily wear. The company's development a sizing system that accommodates over 248 body types, but at the moment they've got their eyes on just one human: White House advisor and clothing purveyor Ivanka Tump.
The Society's new clothing drive, aptly titled "Make America Rational Again," calls on consumers to send "gently used and emphatically discarded" Ivanka Trump merchandise that will be rewoven into new, made-in-the-U.S.A. special edition jumpsuits.
Unlike the Society's typical suits, the Ivanka versions will be "millennial pink" with gold accents, the video above notes.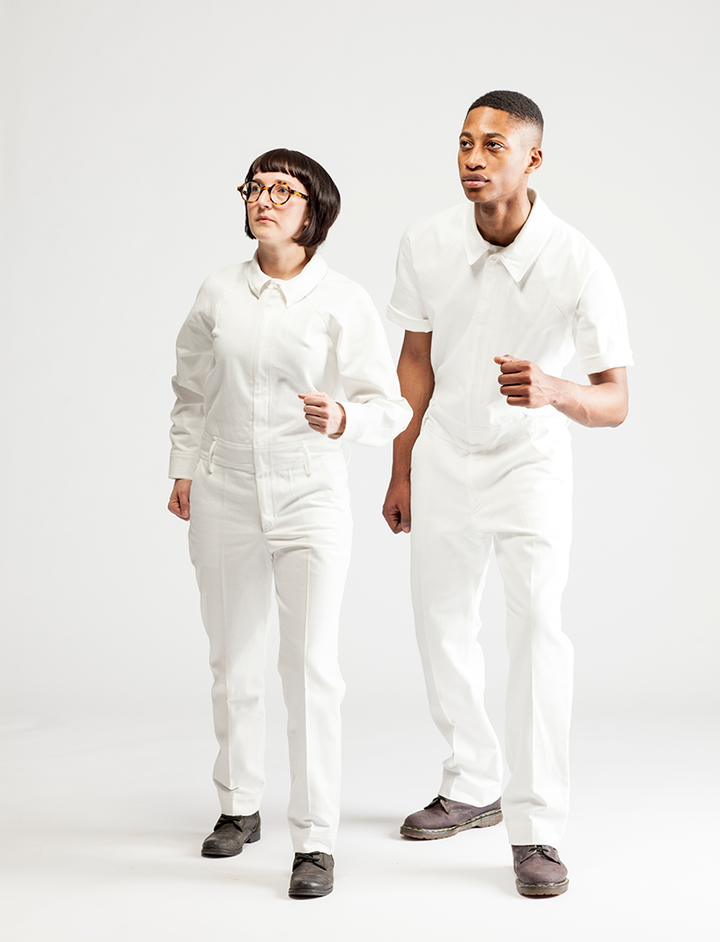 "You offer a path to women's liberation and empowerment achieved through inspirational hashtags and pink polyester blouses," they told HuffPost, addressing Ivanka Trump. "But your promises are empty. We reject the siren call of marketplace feminism in which freedom is measured by buying power. This so-called feminism is achieved on the backs of low-paid garment workers and working-class people everywhere."
Glaum-Lathbury and Brewer also said the demands of the Rational Dress Society for Trump are simple: "Shutter your businesses, renounce your political ambitions and move to a commune in western Montana." (Ethics experts would certainly be pleased.)
Make America Rational Again, or M.A.R.A., just launched Thursday. But Brewer and Glaum-Lathbury cheekily said the response "has been tremendous! Huge!" They've already received four garments to be recycled: "A sweater, a dress, a purse and an 'awful and ugly Trump tie I got for Christmas many years ago,' to quote the donor."
The M.A.R.A. website offers a mailing address for submitting Ivanka Trump clothes, lists locations of drop-off centers in multiple states and provides information on how to otherwise participate in the drive. The clothing will be collected during the months of May, June and July, then sorted and spun into yarn to make the jumpsuits. The recycled Ivanka Trump versions will be auctioned off some time in the fall, with proceeds donated to organizations focused on ensuring fair labor in the United States.
"Together, we can transform these itchy plastic blouses, dresses, and pencil skirts into the building blocks of a better future," the project's video declares.
Support HuffPost
A No-B.S. Guide To Life
Popular in the Community