There's at least one thing Ivanka Trump wants to throw away even more than that shady letter she got from an indie jewelry brand.
You might recall her shoe line was slapped with a trademark lawsuit by Italian luxury brand Aquazzura back in June for allegedly copying its designs.
Now, in a move that should surprise no one, Trump wants the whole suit thrown out. In a court document filed Friday, she denies any wrongdoing in the case of the uncanny similarities between shoe designs, arguing she hasn't engaged in any "infringement..., unfair competition or deceptive trade practices."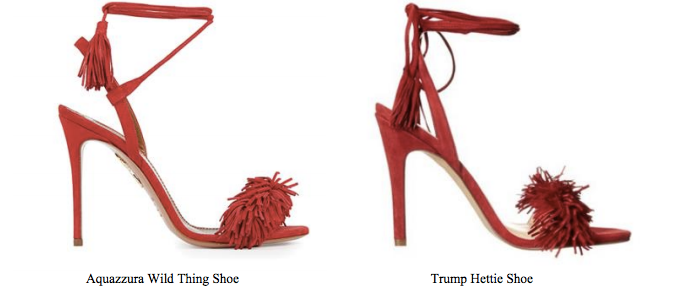 Trump denies having copied Aquazzura's designs ― in fact, the word "denies" appears 65 times in the document ― and says repeatedly that she "lacks knowledge or information sufficient to form a belief as to the truth of the allegations" against her.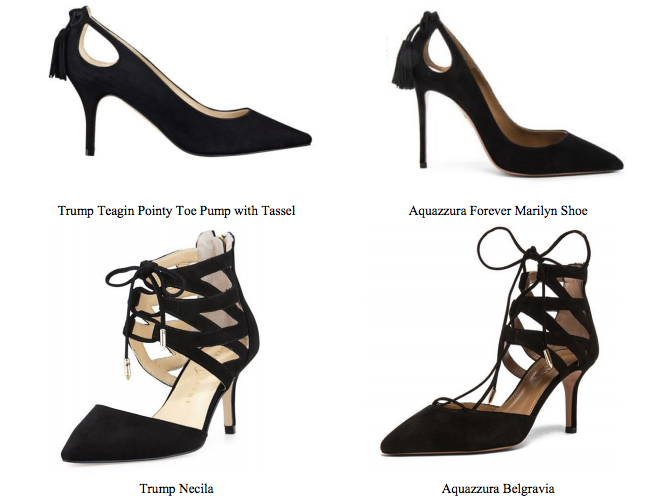 Trump's shoe brand is licensed by co-defendant Marc Fisher, and the footwear company filed its own response asking that the case be thrown out. Back in June, CFO Matthew Burris told The Huffington Post that the "lawsuit is without merit" and "aimed at generating publicity."
However, history may not be on Trump's side: Christian Louboutin famously won the right to his red soles in 2012, while a few years ago Gucci was awarded nearly $5 million in a case against Marc Fisher for a copycat design by Guess.
We'll be shaking in our fancy high heels to see what happens next.