Nordstrom had $14.3 million in Ivanka Trump sales in the fiscal year that ended in January, down from $20.9 million in the previous year, the Journal reported.
Nordstrom spokeswoman Tara Darrow said that the retailer did not provide the Wall Street Journal with data on Ivanka Trump's sales. "We have not and will not share specific sales results numbers related to this brand or any other brand," Darrow said in an email.
In addition to the president, others in the administration expressed support for Ivanka Trump's business. Senior White House adviser Kellyanne Conway was accused of violating ethics rules after she went on television to urge people to buy Ivanka Trump's products in what she called "a free commercial."
Republican Jason Chaffetz, chairman of the House of Representatives Oversight committee, said on Thursday he had asked the Office of Government Ethics to review Conway's comments and recommend disciplinary action against her if warranted.
Major U.S. retailers Sears and Kmart removed 31 Trump Home items from their online product offerings this week to focus on more profitable items, a spokesman said on Saturday. The collection includes furniture, lighting, bedding, mirrors and chandeliers.
Related
Before You Go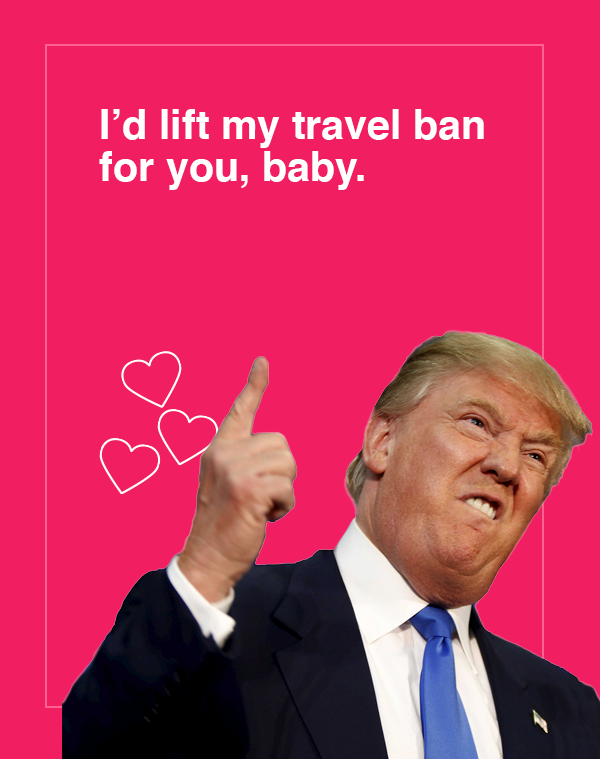 Unromantic Trump V-Day Cards