Though Winfrey didn't mention the names of any of the men whose alleged bad behavior has dominated headlines in the past year, she assured women and girls, as the first black woman to receive the the Cecil B. DeMille Award, that "time is up" for powerful, abusive men who have been silencing, hurting and exploiting women.
The speech brought the crowd to their feet and ignited calls for the media mogul to run for president in 2020. Winfrey's powerful response also took direct aim at men, including the likes of the president, who have been accused of abusing their power to target women. Trump has been accused of sexual harassment, assault or misconduct by more than a dozen women.
Still, Ivanka tweeted her praise for Winfrey's speech late Monday night, calling it "empowering and inspiring." She then called on women and men to unite in a cause that was created, in large part, to fight against men exactly like her father.
Time's Up Now, the cause Winfrey specifically mentioned in her speech and the initiative that prompted women on the Golden Globes red carpet to wear black, is an organization set up by women in the entertainment industry who are fighting against sexual misconduct in various fields. It includes a legal defense fund to help pay fees for women who are being sexually harassed at work and want to take action.
Unsurprisingly, acidic responses to Ivanka's tweet came pouring in, as public figures, celebrities, journalists and advocates pointed out the hypocrisy of the message and called on the president's daughter to support the women accusing her father of harassment, misconduct and assault.
Take a look at some of the responses below.
Before You Go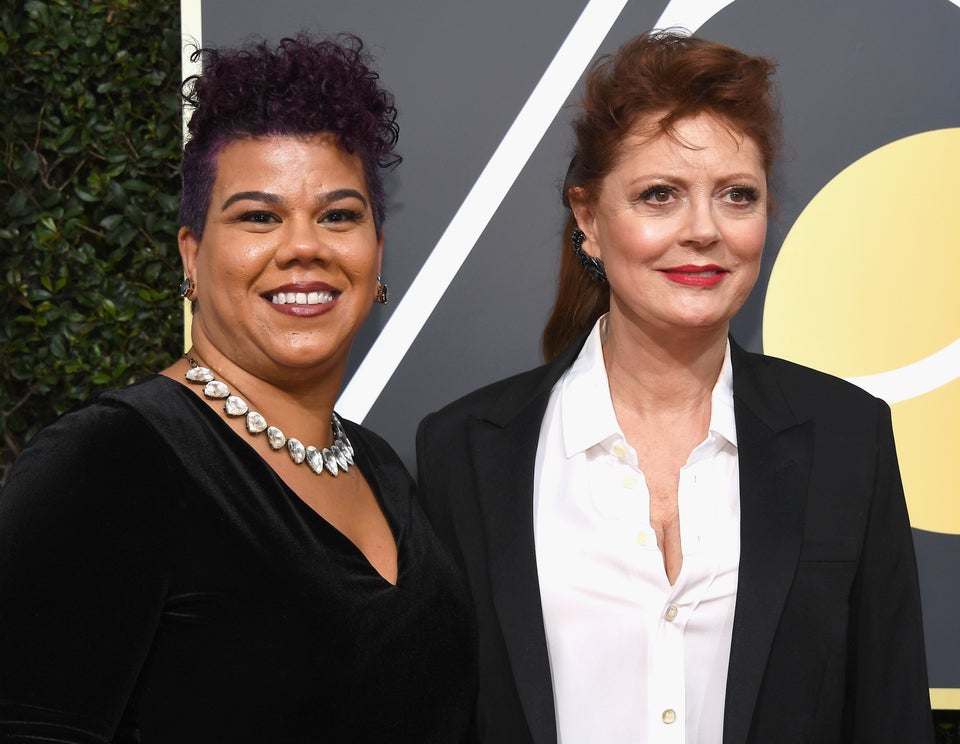 Golden Globes Activist Guests
Popular in the Community