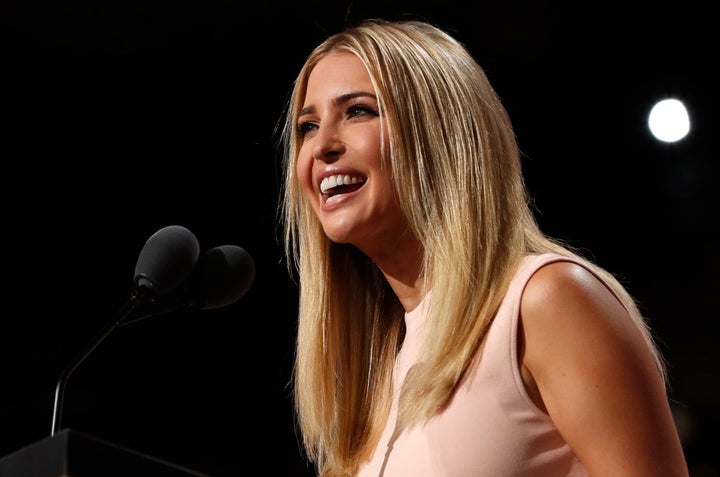 On Thursday night, Ivanka Trump, daughter of the Republican nominee, promised that Donald Trump the president would champion laws that advance women in the workplace.
"He will fight for equal pay for equal work," Ivanka Trump declared in her well-received speech.
That would have come as news to Trump the primary candidate, who once quipped to a woman at a campaign event, "You're gonna make the same if you do as good a job."
Ivanka Trump's remarks came in her highly anticipated introduction of her father on the night he accepted the Republican nomination. Some say the successful businesswoman stole the show on the Republican National Convention's final night, thanks in part to her comments on women in the workplace, the struggle for equal pay and the need for more affordable child care.
Take equal pay ― this issue is an inevitable one in a modern presidential campaign, and Trump has had to face it down a few times. When he was asked about it on "Morning Joe" last year, Trump did say that he believes women deserve equal pay for doing the same job as men. But he shied away from offering any policy prescriptions that would address the issue.
"If they do the same job they should get the same pay," Trump said. "But it's very hard to say what's the same job. It's very tricky." In Trumpian fashion, he added, "These are one of those things we have to look at very strongly."
Then there was the confrontation with the woman at a town hall in New Hampshire in October. According to Fusion, the woman was an intern for Jeb Bush, one of Trump's primary opponents. She asked, if Trump were president, "Will a woman make the same as a man and will I get to choose what I do with my body?"
"You're gonna make the same if you do as good a job," Trump countered. "And I happen to be pro-life. OK?"
Doesn't exactly sound like a champion for equal pay laws. So how about child care?
On Thursday night, his daughter noted that single women without children tend to significantly out-earn mothers in the workplace, saying "motherhood" is "creating the greatest wage discrepancy in this country." Trump, she said, "will focus on making quality child care affordable and accessible for all."
Her father had a great opportunity to address this very question at an event in December. A woman with the group Make It Work asked for his thoughts on child care.
At another event, Trump expanded his thoughts on the matter. As HuffPost's Emily Peck noted, Trump suggested the free market would take care of it, saying it's already very easy for companies to provide affordable child care.
"It's not expensive for a company to do it," he said. "You need one person or two people, and you need some blocks and you need some swings and some toys… I do it all over, and I get great people because of it… It's something that can be done, I think, very easily by a company."
What's notable about Trump's candid remarks on the campaign trail is how much they contradict his daughter's pronouncements from the RNC stage. She specifically said Trump will fight to change laws in order to address these problems for working women. "As President, my father will change the labor laws that were put into place at a time when women were not a significant portion of the workforce," she said.
But her father has given no indication at all that he's eager to do that. What he has said when he's being candid is that businesses will take care of this stuff on their own. If a woman deserves equal pay, she'll get it if she's worth it. If she needs child care to have a decent career, then her company will provide it, because it's not hard to do.
Before You Go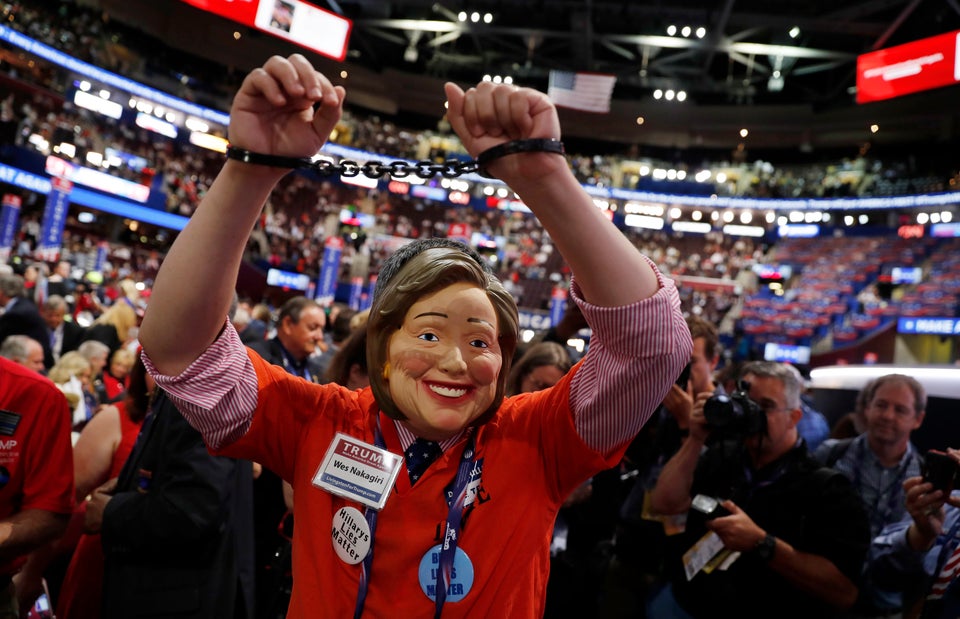 Republican National Convention Sideshow
Popular in the Community