Luxury footwear label Aquazzura is inflicting pain on its competitors, and not just in the form of sky-high heels.
The Italian brand slapped Ivanka Trump and her eponymous shoe line with a trademark lawsuit Tuesday, accusing her of copying its designs.
The lawsuit states that Trump's line, which is licensed by co-defendant Marc Fisher, is guilty of "repeated infringement" and "deceptive trade practices" by knocking off Aquazzura's "Wild Thing" sandal. Referred to in court documents as one of the brand's best-known and best-selling models, Wild Thing retails for $785.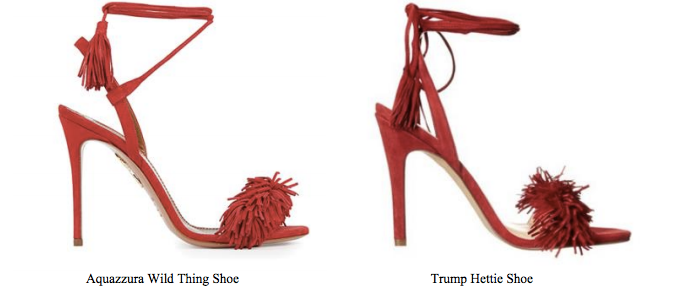 Trump's "Hettie" shoe, above right, retails for $145 and does bear a striking resemblance to its pricier predecessor.
In court filings, Aquazzura said it previously complained to Trump about two other shoes that bear stark similarities to their "Forever Marilyn" and "Belgravia" designs, including photos of both versions.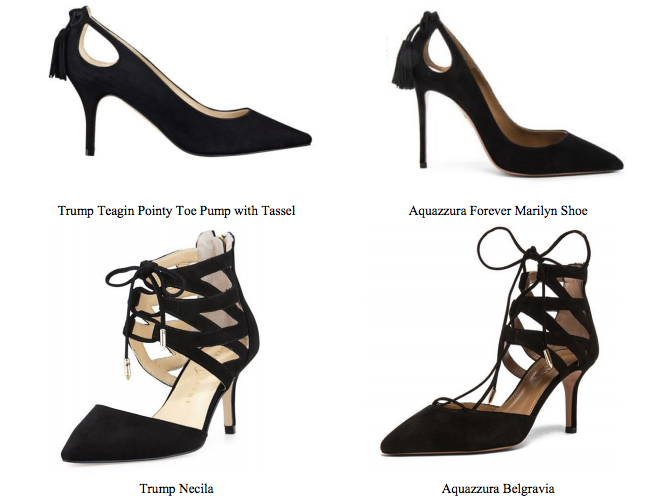 Matthew Burris, CFO of Marc Fisher, said in a statement to The Huffington Post Wednesday that the lawsuit is "aimed at generating publicity."
"[The Hettie shoe] is representative of a trending fashion style, is not subject to intellectual property law protection and there are similar styles made by several major brands," he said. "The lawsuit is without merit and we will vigorously defend ourselves against the claim."
Aquazzura's founding designer Edgardo Osorio started fighting back on social media well before the lawsuit was filed. A quick perusal of his Instagram shows his disdain for Trump's practices started as long as 15 weeks ago, if not earlier.
"I have nothing against Ivanka Trump," he said. "It's not only her, and I'm glad to [call others out on Instagram also]. I plan to do the same with Steve Madden and other people who have ripped us off.... Sometimes I look at the buys in department stores, and I see copies of my shoes. We need to be harder with our retailers. They need to protect us. You can't cannibalize one business with another."
Aquazzura didn't return a request for comment by the time of publication, but we have a feeling Trump and the rest of the shoe industry will be hearing from them -- and their counsel -- for a while.
Before You Go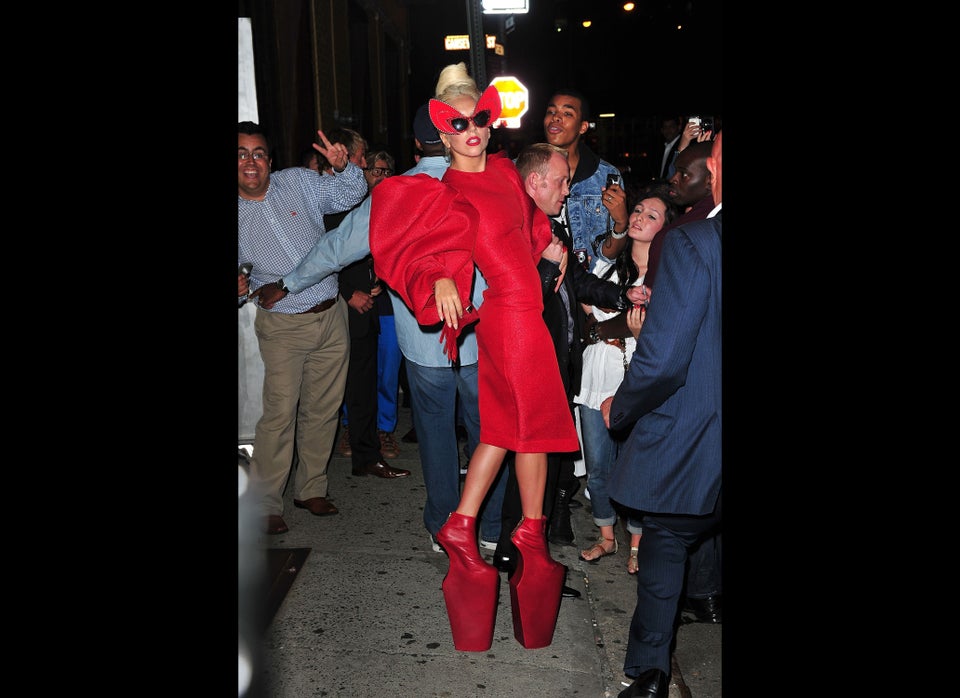 Craziest Shoes Out There