"We are pleased that Ivanka Trump has chosen to take this step in her unprecedented role as First Daughter and in support of the President," the White House said in a statement Wednesday. "Ivanka's service as an unpaid employee furthers our commitment to ethics, transparency, and compliance and affords her increased opportunities to lead initiatives driving real policy benefits for the American public that would not have been available to her previously."
Earlier this month, the White House confirmed that Ivanka Trump would have an office in the West Wing, despite the fact that she did not have an official White House role. This arrangement raised ethics concerns, however, which Ivanka Trump acknowledged in a statement Wednesday.
"I have heard the concerns some have with my advising the President in my personal capacity while voluntarily complying with all ethics rules and I will instead serve as an unpaid employee in the White House Office, subject to all of the same rules as other federal employees," she said. "Throughout this process I have been working closely and in good faith with the White House Counsel and my personal counsel to address the unprecedented nature of my role."
In her new job as an assistant to the president, Ivanka Trump will join her husband, Jared Kushner, at work every day in the West Wing. Kushner is an influential senior adviser to the president.
It was unclear Wednesday exactly what "unpaid" would mean for the first daughter. Donald Trump also initially said he would not take a salary, but the White House later confirmed that he was collecting a monthly paycheck, and would donate the money to charity at the end of the year.
The government is typically reluctant to accept things of value, in this case, Ivanka Trump's labor, without compensation. A White House spokesperson declined to offer additional details about any salary arrangement.
Nonetheless, the new position formalizes a role the 35-year old former real estate executive has been playing for nearly a year, offering advice to her father.
Though she has exercised her influence largely behind the scenes, there are a number of times it has become visible, including during a series of events to highlight the Trump administration's commitment to women in the workplace.
On Tuesday, Donald Trump attended a listening session with women small business owners that was organized by Ivanka Trump and Dina Powell, a former Goldman Sachs executive and ally of Ivanka Trump's who was recently named deputy national security adviser for strategy.
In addition to her visible contributions to her father's agenda, Ivanka Trump has also reportedly counseled her father not to take a number of actions, most notably working to sink a draft executive order that would have rolled back Obama-era protections for LGBT Americans.
Before You Go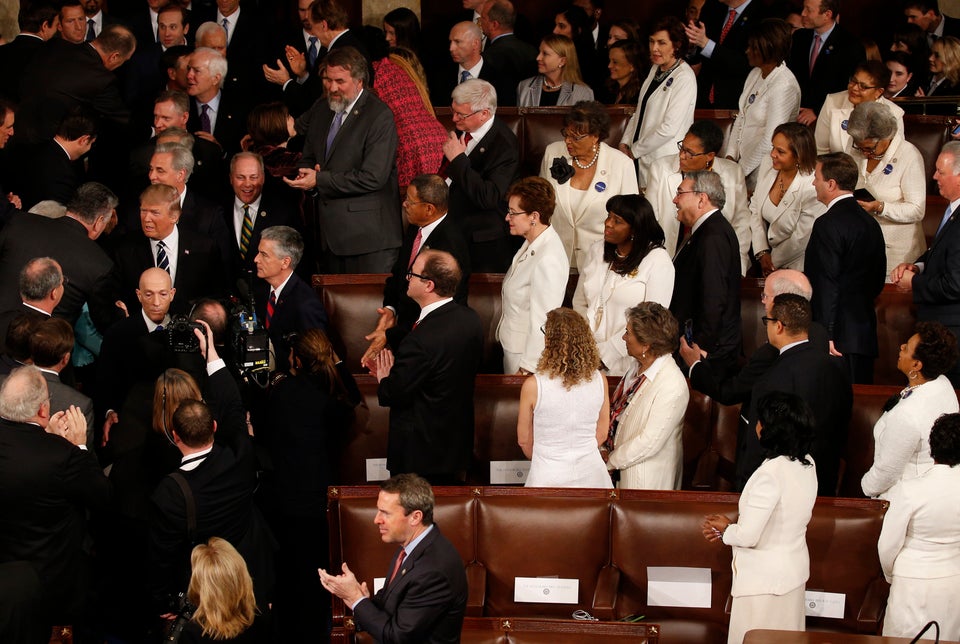 Trump's First Speech To Congress
Popular in the Community