UPDATE: March 21 ― A White House official confirmed with The Huffington Post that Ivanka Trump will have a West Wing office.
Two new reports indicate that Ivanka Trump is taking on a more formal position in her father's administration after playing a key role in his campaign.
According to a Politico report on Monday, President Donald Trump's eldest daughter has secured an office in the White House and been given security clearance and what are presumably government-issued cell phones or computers, essentially making her a full-time staffer "[i]n everything but name."
The powerful first daughter has secured her own office on the West Wing's second floor — a space next to senior adviser Dina Powell, who was recently promoted to a position on the National Security Council. She is also in the process of obtaining a security clearance, and is set to receive government-issued communications devices this week.
Despite her West Wing office and access, her attorney told Politico she will hold no official position and will not be paid a salary.
Another report in The New York Times on Monday also supported the likelihood that Ivanka Trump is gearing up for more White House duties by placing her fashion retail brand under a trust.
According to the report, Trump has "handed over day-to-day control of her company to her top executive, Abigail Klem, and transferred its assets to a new trust overseen by relatives of her husband," including her brother-in-law, Josh Kushner, and her sister-in-law, Nicole Meyer.
Under the trust, which was executed in the first week of March, Ms. Trump may address potential conflicts in one of two ways: recuse herself from related White House business or veto a potential business deal for her company, said Jamie Gorelick, a longtime ethics lawyer in Washington who is an independent adviser to the Ivanka M. Trump Business Trust.
She chose not to place her company into a blind trust ― in which the owner does not know how the assets are managed ― because "it would have forced her to sell the company, giving another owner the ability to use the family name," Gorelick told the Times.
Neither the White House nor Ivanka Trump's company immediately responded to requests from The Huffington Post for comment on these reports.
For months, the eldest Trump daughter's involvement in the administration has been raising questions over whether President Trump was flouting anti-nepotism laws. Ivanka's husband, Jared Kushner, was sworn in as an official senior adviser in the White House, and she sat in on a meeting shortly after the election with her father and Japanese Prime Minister Shinzo Abe.
Regardless of whether there's a legal argument against her presence in the White House, a former National Security Council spokeswoman under President Barack Obama characterized it as a slap in the face:
Before You Go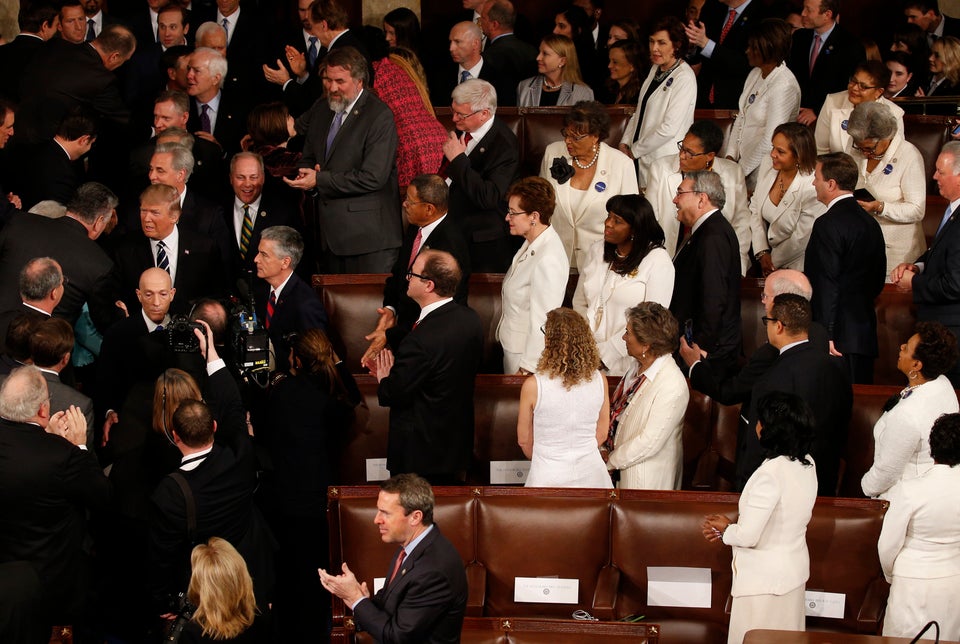 Trump's First Speech To Congress
Popular in the Community