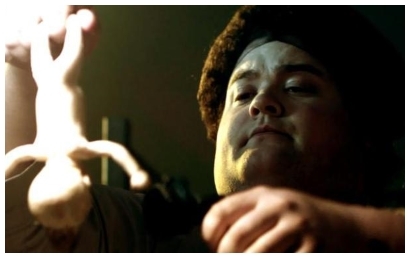 Oh, sure, anybody can look at a Robot Monster, a Birdemic, a Xanadu and say, "Wow, that's stinky." It takes next-level insight to take on the likes of Patch Town, an ambitious tale of a grown up Cabbage Patch doll breaking out of the gulag-like factory where he's enslaved to find the little girl who loved him many years ago.
In facing the German-expressionist production style of a Tim Burton, a Sovietesque mise-en-scene, a bit of Cronenberg body-horror, and lashings of Danny Elfman-like musical comedy(?!), the regular Temple of Bad team of Andrea Lipinski, Orenthal Hawkins, Kevin Lauderdale, and Dan Persons bring all of their kung fu to this admittedly impressive and frankly weird, weird, weird exercise in dark whimsy, and prove they are up to the challenge.
Click on the player to hear the show, or right-click the title to download.
Popular in the Community