For the past eight years, the most important story regarding 9/11 has been locked away, hidden, out of sight. Today is the time to open that drawer and take that story out and share it with the world. That most important story is your story.
I am going to ask you to share your story of 9/11. Reflexively, you might initially refuse to do so. This is understandable.
But, before you tell your 9/11 story, let me tell you mine.
On September 11, 2001, I was in New York City – just 30 blocks north of the World Trade Center. My wife, Pamela Yoder, and I are filmmakers and entrepreneurs, and were then running CameraPlanet, which had become a large, successful film and television production company. We had made a career documenting other peoples' issues and challenges, but we had never been faced with a personal tragedy of our own, so close to home.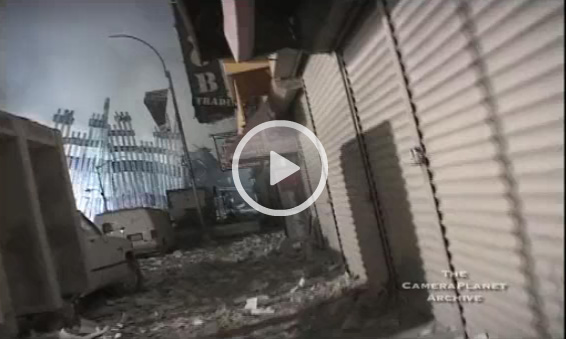 Since that day – with its fire, fear, smoke, and pungent smell – there was a palpable sense that the "world as we knew it" would never again be the same.
Chance are you felt the same way. You feared for your children's safety. You mourned the loss of friends, or loved ones, or even people you had never met. You feared that your nation might have been inexorably broken.
And, as the smoke cleared, and the rescue and recovery efforts shifted to the start of construction of the 9/11 memorial and museum - you began to think that maybe, just maybe, those memories and your story could stay in the proverbial shoebox forever.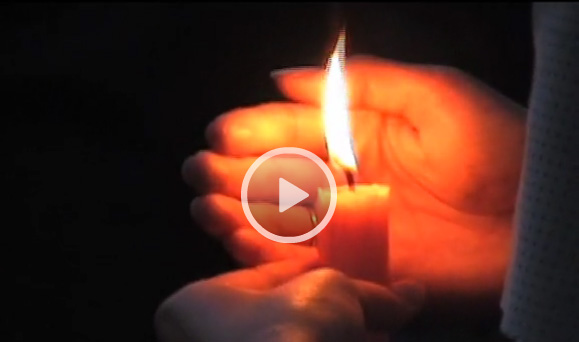 Pam and I did what filmmakers do when they find themselves near big, scary, dangerous things. We walked closer to the danger. We began with the film and still images that we'd collected at CameraPlanet. We began to reach out to filmmakers, and then to average New Yorkers, and asked then to share their stories and their footage with us. We organized, catalogued, dubbed, and protected more than 500 hours of first-person videotape.
We made conscious decisions along the way. We didn't want to record just the day of 9/11 - but most importantly the days and weeks after. We felt that the way in which New York and the nation responded to 9/11 would be the real legacy of that terrible day. History will determine if we were right. But, historians needed this raw material in order to properly reflect, with the benefit of time, on September 11, 2001, placing it in historical context.
And this proper historical context is where you come in.
You have a story to tell. A memory that deserves to be shared. A video. A still picture. Maybe a dinner at Windows on the World? Perhaps a photograph of the towers in light, or shadow, or as a backdrop to an important family portrait.
Pam and I collected 500 hours of footage. We called it The CameraPlanet Archive. We catalogued every shot in it. We even made some films of which we are proud: I directed '7 Days In September,' and Pam directed 'Witness 9/11.' Both films captured our memories, our emotions, our families' responses to the tragedies, and our collective pride in our fellow Americans' abilities to pull together and become stronger. Our older son Max is in "7 Days" -- his tiny, scared brave voice forever remains my most poignant and personal 9/11 story.
The National September 11th Museum is doing something truly remarkable. They have created the first Open-Source Historic Archive that is ready to accept and embrace a nation full of memories, digital artifacts, and shared memories regarding 9/11. It's a huge undertaking; for a nation and a world of 9/11 survivors who have stories to tell. After all, we all survived 9/11 and its aftermath; those of us here to tell the tale. The September 11th Museum opened their arms to gather and protect our collective memories, and for that both Pam and I will be forever grateful.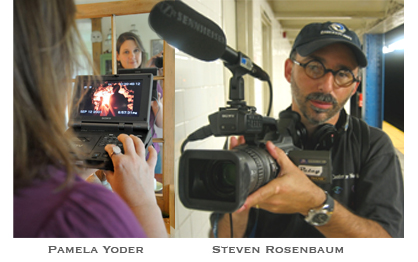 Today, we are donating to the National September 11th Museum the rights to protect, preserve, and display The CameraPlanet Archive. We're taking our shoebox of memories - so many hours of material that even Pam and I have not seen every frame of ever reel of footage - and entrusting it to the collections staff at the Memorial.
We know that this is where the collection belongs.
For us, the decision was complicated and a long time coming. We've known since we began gathering the story that our children's children would need to have access to every frame, every image, every possible perspective and point of view to determine for themselves what they think and feel about 9/11.
But where should that public place be? The Smithsonian? The Library of Congress? An academic institution or university?
It is only after getting to know the staff at the National September 11th Memorial Museum that we decided that they, and only they, should be the guardians of the most documented and digitally gathered story in history.
They need your voice, too.
I've seen the drawings and renderings of the Memorial and Museum, and I am deeply impressed by the genuine understanding of the evolving nature of the 9/11 story. The museum is a vessel that captures the content that we have today, and the stories that you and your family will contribute.
You can share your stories here.
Upload your photos. Share your videos. Record your audio remembrances. However you choose to contribute your 9/11 story, know that you are contributing to something remarkable, and lasting. Whatever you do, don't let your 9/11 story remain in a shoebox. Add your content to the museum collection. Pam and I are proud we did. We hope you will too.
Popular in the Community