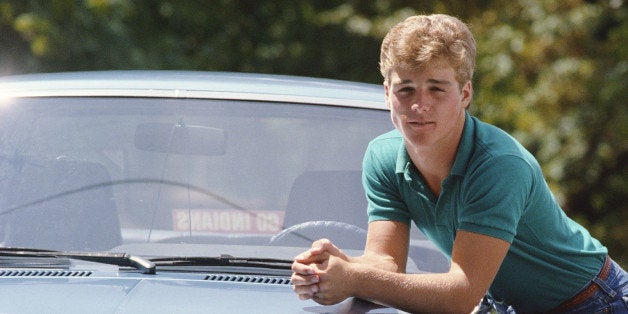 Think back to how long it took you to fully embrace such smart money habits as balancing your budget, saving well and investing for the future.
If you're like most of us, it took a while, right?
The truth is that these all-important financial skills don't always come naturally or easily -- for adults.
Which raises the question: How can parents who want to raise financially fearless kids help them grasp these sometimes complex topics?
You can't just sit your teen down for a talk and expect it all to instantly sink in. The trick is to find creative, experiential strategies that can help instill them with the financial savvy and optimism that'll serve them well as adults.
Just take a hint from these six money-minded parents, whose brilliant ideas worked wonders.
"We Taught Our Son to Build Up His Wealth -- Then Share It"
"As a financial planner, I know that good money habits are crucial, which is why my wife, Louise, and I sought to expose my 14-year-old son to them from the beginning.
When he was about 5, I taught him to divide any money he received -- for holidays, birthdays or chores -- into jars labeled short-term, long-term, a car fund, and charity.
He put 20% in the short-term jar, and he could spend that money however he liked. Another 20% was earmarked for long-term savings and big-ticket purchases, like the GoPro he recently bought. Then 50% went into his car fund, and 10% was set aside for charity.
As he got older, we swapped out the jars for a wallet with cash for daily needs and a checking account for more substantial purchases. And he's currently closing in on $10,000 to buy a car.
In addition to managing his own money well, one of the biggest lessons we've tried to instill is the importance of sharing your wealth and helping others. We do a lot of volunteer work as a family through our church, have collected winter coats for the homeless and raised money for cancer research.
I think our efforts are paying off. One time, I was at a business conference with my family when my son got picked to be a volunteer during a keynote speech and received $50. He immediately gave that cash to a local charity in a silent donation later that morning.
When the host learned of his good deed, and announced it, my son was upset by the attention. He told me he just thought it was the right thing to do."
-- Mike Argiro, 55, a financial adviser in Wallingford, Conn.
"We Trained Our Teens to Be Budgeting Ninjas"
"My husband, Bret, and I have two boys, ages 15 and 16, and a 16-year-old girl -- and they've all been budgeting since elementary school.
It started as an experiment in 2009, after we learned our daughter was spending $7 a day paying for à la carte lunch items at school.
To save money -- and teach a valuable lesson -- we decided to give each kid $30 a month to spend on food. They could choose whether to bring lunch from home for free, or purchase it from the cafeteria.
After a few weeks, they'd all decided to pack their lunches and use the money on more important things -- like movie candy and sugary cereal.
Once they'd mastered their food budgets, we started handing over cash for other spending categories--like clothing and activities -- that they organized into a multi-pocketed coupon binder. In each pocket, there was an index card for recording their transactions.
Every month, they cross-checked any remaining cash with each index card. If everything balanced, they got a $5 bonus. But if it didn't, they sat down with Bret to discuss it.
The result? As teenagers, our kids are fully capable of budgeting for major expenses like plane tickets, ski trips and summer camp without our explicit oversight -- and they've picked up some valuable spending wisdom, too.
For instance, they'll rarely shell out for name brands unless they've found the quality to be better. For them, Levi's are a worthy splurge because they last longer and have a better fit than the other jeans they've purchased.
I'd say they're pretty savvy for teenagers."
--Tracie Shroyer, 44, cofounder of Allowance Academy, a financial literacy program for parents in Minneapolis

"We're Grooming a Teen Entrepreneur"
"My husband, Tor, and I are both attorneys turned entrepreneurs -- he started a clothing company, and I run an intellectual property firm.
We love the flexibility entrepreneurship offers, and we want our sons, who are in the fifth and third grades, to also understand its benefits.
So at the beginning of the school year, we encouraged our 10-year-old tween to start a side gig writing 300-word posts for our business blog once a month for $20 a pop.
He writes about everything from being the child of two entrepreneurs--like how we often spend family dinners discussing business -- to joining me on a business trip to New York City.
While I edit his blogs, I intentionally try to help him as little as possible, so that he understands what it means to focus on a goal and complete good work on your own.
We're hoping this exercise teaches him that hard work can be both fun and lucrative--which, as business owners, is exactly how we feel about our jobs."
--Deborah Sweeney, 40, CEO of a document filing service in Calabasas, Calif.
"We Invested Time -- and Some Money -- in a Stock Market Game"
"Back in 2000, when my kids were 12, 14, 15 and 16, they didn't seem to value money, mindlessly spending their allowance on fast food and trinkets at the mall.
That's when I decided to try a fun game, introducing a much smarter way to manage their finances.
Using an online mock portfolio platform, I opened an account and gave each kid '$10,000' to invest. Then I set up a series of short lessons about topics like investment vehicles, supply and demand, compound interest and how to read financial statements.
I gave each kid a deadline to decide what company they wanted to invest in, and then challenged them to add the company's ticker symbol, how many shares they wanted and the stock price to their portfolio. Using that information, they could pick any metric -- such as dividends, gains or losses -- to track their holdings.
Although one went with a simple index fund, most of them chose stocks for companies they liked, like Hershey's or Coke. One forward-thinker invested in a bunch of new tech companies.
Of course, I didn't expect them to buy into my game for free -- I made it worth their while. Whoever's portfolio increased the most after the six months would win $200.
To my surprise, they showed quite a bit of interest in this exercise, checking their accounts regularly and even arguing about who was the best investor.
The biggest change I saw after the experience is that they finally began coming to me for advice before they bought something, and asking for guidance for how best to save money. Plus, a few of them went on to become confident adult investors."
--Chris Rither, 52, an English professor in Riverside, Calif.
"We Let Our Kids Learn From Their Own Money Mistakes"
"My mother raised five kids alone on a secretary's salary. We barely scraped by, and I remember being scared that, at any minute, we might not have enough.
I hated that feeling, so I promised myself that I'd teach my own five kids to develop a healthy relationship with money as soon as they were old enough to stop putting it in their mouths.
So, once they each turned 3, my husband, Iain, and I gave them an allowance -- one dollar a week for every year of age -- and let them buy anything they wanted with it. Of course, that led to a lot of junk purchases at first, but before long, they realized that if they wanted something nice, they'd have to prioritize saving for it.
Fast-forward to the fifth grade, and we began giving them chunks of cash to pay for their own expenses, like clothes and sports. Again, we let them make decisions autonomously based on their own values, like whether to sign up for basketball camp or use their entire budget for a season ski pass.
If they lost or broke something, they had to pay for the replacement. Teens tend to be careless with their possessions, but with this strategy, the habit of taking good care of their Columbia jacket and Frye boots is instilled.
Being given responsibility with money from a young age has naturally taught my kids financial lessons most parents try to explain via lecture. And it prepared them for young adulthood because they'd already made a lot of small mistakes as teens.
Now all in their 20s, our kids haven't accrued any credit card debt because we let them drain their bank accounts when they were younger and feel the pain of not having enough to see a movie with friends.
Instead of warning them to be careful, we simply let money be the teacher."
--Vicki Hoefle, 58, a parenting author in Middlebury, Vt.
"We Pay Allowance -- Based on Performance"
"Almost five years ago, my wife and I decided to get our financial act together and tackle the $109,000 of consumer debt we'd racked up.
Naturally, that meant there'd be changes for the whole family, which is why we included our three kids -- boy and girl twins who are now 15, and a 12-year-old son--in our discussions from the get-go.
We wanted them to understand why we were scaling back, so they could learn from our mistakes.
Even though we finished paying off our debt in September 2014, the experience inspired us to continue teaching our kids about smart habits and working hard.
That's when we implemented our performance-based allowance system: Instead of paying them a set rate, we shell out a weekly 'commission,' based on the amount of housework completed, from taking care of the dog to setting the table.
The more they pitch in, the more they get paid--and it's up to them to stay motivated to follow through. Some weeks they earn $5, while others they get $25.
Because they witnessed us climb out of debt, my kids have developed a mature mind-set about saving that money and sacrificing to get what they want.
Recently, when my youngest son was saving up for a new video game system, he asked me to help him sell some of his old games and toys on eBay so he'd reach his goal faster. I did, and he made $250.
That was a proud dad moment."
--Brian Brandow, 45, an IT manager in Long Island, N.Y.

LearnVest Planning Services is a registered investment adviser and subsidiary of LearnVest, Inc., that provides financial plans for its clients. Information shown is for illustrative purposes only and is not intended as investment, legal or tax planning advice. Please consult a financial adviser, attorney or tax specialist for advice specific to your financial situation. Unless specifically identified as such, the individuals interviewed or quoted in this piece are neither clients, employees nor affiliates of LearnVest Planning Services, and the views expressed are their own. LearnVest Planning Services and any third parties listed, linked to or otherwise appearing in this message are separate and unaffiliated and are not responsible for each other's products, services or policies.
This blog post is part of the 'FinEd for Parents' blog series, curated by the editors of HuffPost Financial Education to provide parents with expert advice and tips for managing family finances and raising money-savvy kids. To see all the other posts in the series, click here.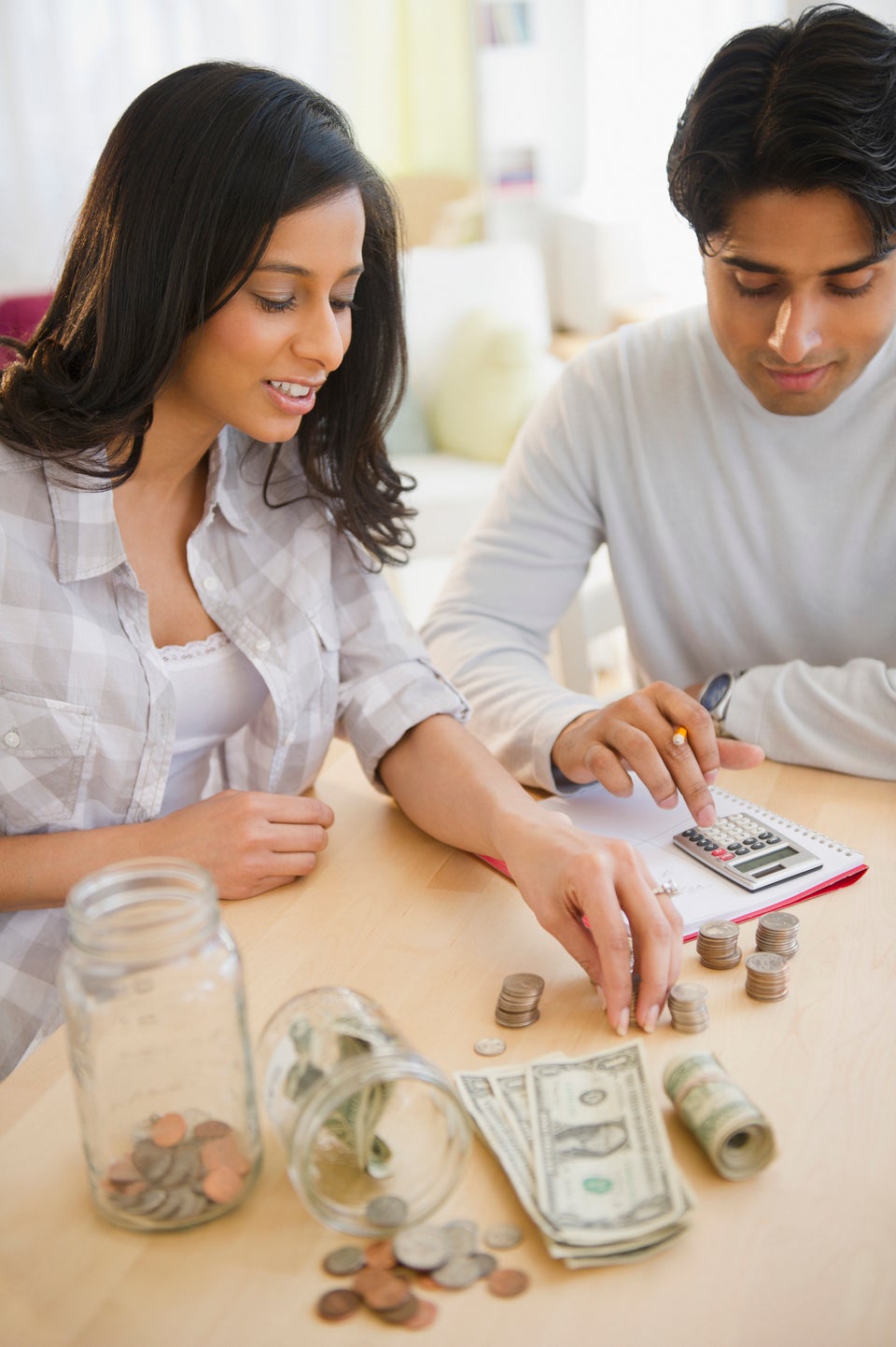 Top 8 Benefits of Financial Education