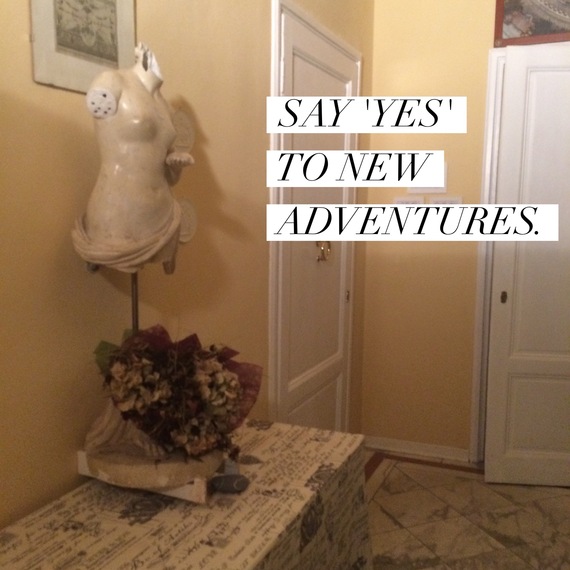 I've run off to Florence, Italy for a couple of months. This seems to be the kind of thing I do lately. I'm OK with it.
The last several years have been tough, I got hit hard square in the midlife. Turns out the wounds weren't fatal (though at times it felt like they were), and I'm determined to have a happy ending.
Not the kind of happy ending you get at a sketchy Asian massage parlor, but the kind of happy ending you that you can tell your grandkids about so they think you're cool.
As I was shoveling snow about a month ago in my hometown of Incline Village at Lake Tahoe, I thought that maybe I could find something more exciting to do for the next few months. Enter Florence.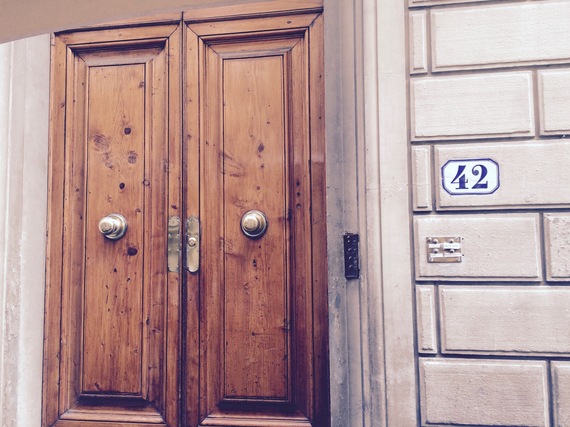 This is my front door for the next couple of months. You'll notice the obvious lack of snow.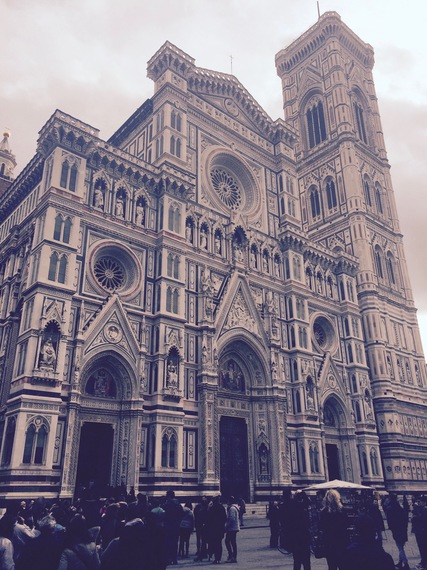 Much to my surprise, my apartment is just down the street from the Duomo, and right next door to a newly opened gourmet pastry shop. I'm not sure which thrills me more.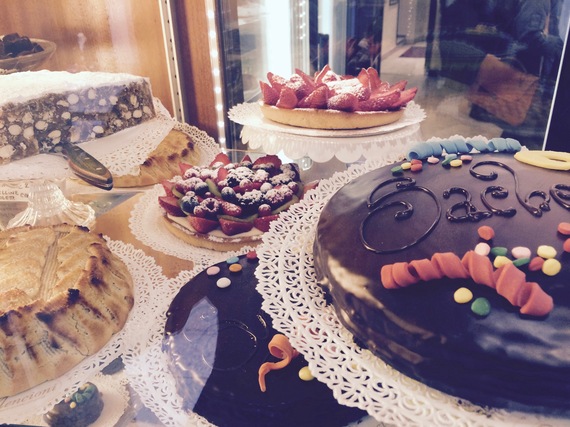 Some say that travel is really about finding yourself. I've been finding myself in love with the food. I'd like to say that I ran into the Duomo on the first day, or threw myself at the Uffizi -- but that's just not the case. Having studied art in college, fine art major, art history minor, with a semester here in Italy studying the masters, I can say that I've seen a lot of art.
This trip, I've yet to walk into a church or gallery, but I've been in about 50 food shops. Does this mean I came for the food? I'm finding myself swooning over the incredible tastes and the intoxicating smells more than I remember. Maybe it's an age thing. Or maybe I'm just thrilled to experience vegetables that taste as they should. Remember how a carrot used to taste before it became a bland, woody stick stuck in a plastic bag? I do now.
Every day is a foot journey out the front door and into the neighborhood. I walk for hours daily. Sometimes there's a plan, sometimes just a direction. Down small side streets with tiny shops, and onto main streets with crowds and large display windows, into alleys with walk up focaccia selections. There are cafe menus to read, tiny shops to investigate (this shop sells door knobs), and so many gelato vendors to consider visiting.
Two months may not be enough.
I will get to the Uffizi, the David, the Pieta, and tour the Duomo. They will wait for me because they understand too well my intoxication with just being here.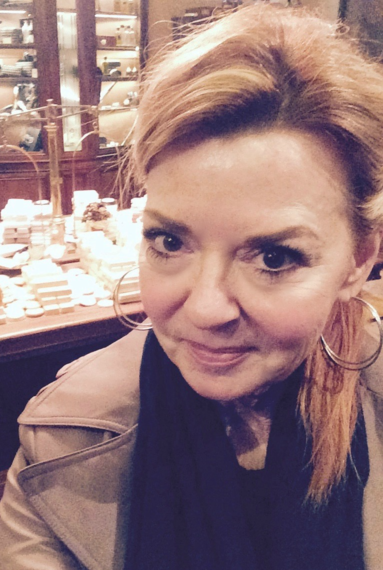 I'm solo on this trip, so I hope you'll join me. I would enjoy the company. You can follow along on social media, particularly Instagram where I'm posting pics regularly. You can also connect with me on my blog -- I'd love to hear from you!
PHOTO GALLERY
7 Hot Travel Trends For Boomers
Calling all HuffPost superfans!
Sign up for membership to become a founding member and help shape HuffPost's next chapter