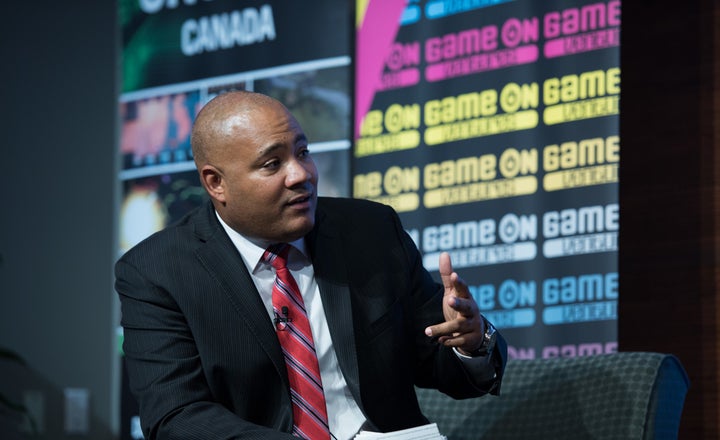 Every year Interactive Ontario brings together creators, producers, investors, and innovators at their flagship conference, iVentures (formerly GameON: Ventures). iVentures is a two-day interactive digital media (IDM) conference guided by an expert group of industry leaders. The conference brings together industry leaders and receives support from community partners including Ryerson University, Grit Ventures, Ubisoft and the Canada Media Fund.
This year, the conference will expand to act as a marketplace for ideas across all forms of IDM. Their three main streams include:
Ideas to watch: technology, business and content innovation.
Collaboration: partnerships between interactive digital media producers and other sectors, from healthcare to education.
GameON: the business of video games
I attended last year's conference to network with startups seeking investment capital or advisory support. The turnout was great. The conference hosted a wide range of attendees from established and successful start-up founders, to students tinkering with new IDM ideas and even academics conducting IDM research at Canadian post-secondary institutions.
For entrepreneurs, the conference provides a great opportunity to learn about new trends, find people to collaborate with and showcase their business. Jayme Winick, founder and CEO of Tabcon, felt the conference was a critical component for expanding her company's reach and capabilities. Her expanded network is making her next IDM project possible as well. Jayme will be speaking about "Expanding Into New Markets" at this year's conference being held at MaRS Discovery District on October 26-27th.
The reality of collaboration is that it is fluid and unpredictable. Often, entrepreneurs seek one form of partnership and end up discovering several other opportunities for collaboration. It is important to keep an open mind. Jayme met Marcelo from Pebblekick during last years GameOn: Ventures conference. She had been seeking a content partnership for Tabcon. After the meeting the pair found additional synergies in hardware functionalities and unique marketplaces. They have been working together since.
"[Tabcon is an IDM startup] creating a portable universal console that will integrate a high level of technical properties to play all types of PC and Console games on any screen." - Jayme Winick
Through Tabcon's partnership with Pebblekick, Jayme was offered the ability to travel to game shows world wide and showcase her company and her partnership. Pebblekick opened doors for Jayme in the Chinese market. Affiliations and support from Pebblekick China helped to bridge the gap between market places.
Developing and marketing a new console is an arduous and capital-intensive process. Partnerships and collaborations like those formed between Tabcon and Pebblekick provide significant value especially in competitive industries. The pair have benefited significantly from synergies and continue to find new opportunities to support one another and collaborate.
Jayme and Marcelo will be providing this years attendees with insight on what they have learned from the experience. During a recent interview, Jayme spoke candidly about the upcoming panel,
"For me what I am most excited to speak about is the localization of not only hardware products but its integrated software as well. One of the biggest feats for any start-up is getting market recognition on a global scale but especially in China...Ultimately when creating a brand new console like Tabcon it is not just enough to have some language options but you really need to consider the types of gamer's in that region what kind of other hardware can they compare Tabcon to and most importantly the content."
Related
Popular in the Community