Andrea Syrtash and her husband had done 18 fertility treatments over the course of almost a decade before they began considering gestational surrogacy.
While other women may mourn their inability to carry a pregnancy to term, Syrtash was relieved after she finally made the decision.
"I've been beaten down by all these years and treatments," she said. "And there was something really nice about just giving my body a break and hopefully having another healthy body in the mix to carry a healthy embryo."
But making the decision to use a surrogate is relatively easy compared with the expense and effort of finding a woman to carry a pregnancy for you.
In the U.S., gestational surrogacy is legal and can be compensated, in which the surrogate makes a profit from the pregnancy, or uncompensated, in which the surrogate gets reimbursed only for expenses directly related to the pregnancy.
In total, paying a woman to carry a pregnancy can cost intended parents in the U.S. anywhere from $60,000 to more than $100,000, once you account for the legal fees and medical reimbursements on top of the normal cost of in vitro fertilization.
The high price tag may be why surrogacy is so rare in the U.S. From 2010 to 2014, some 10,000 babies were born using surrogates. And about 18 percent of those intended parents are from outside the U.S., which means they're likely to head home with their babies soon after the birth. In comparison, about 4 million children in total are born in the U.S. every year.
Complicating matters is the fact that states have different laws that govern whether surrogacy is legal. In New York, where Syrtash lives, surrogacy contracts are unenforceable ― a reaction to the 1985 case of "Baby M," who was caught up in a custody battle between her intended parents and the woman who gave birth to her. So Syrtash had to go out of state to find a surrogate.
Syrtash, a Canadian citizen, approached a surrogacy agency her home country to begin the process of finding a surrogate because its laws allow only altruistic, or uncompensated, surrogacy. But after two women dropped out of the process, Syrtash found help where she least expected it ― right at home.
Related
Before You Go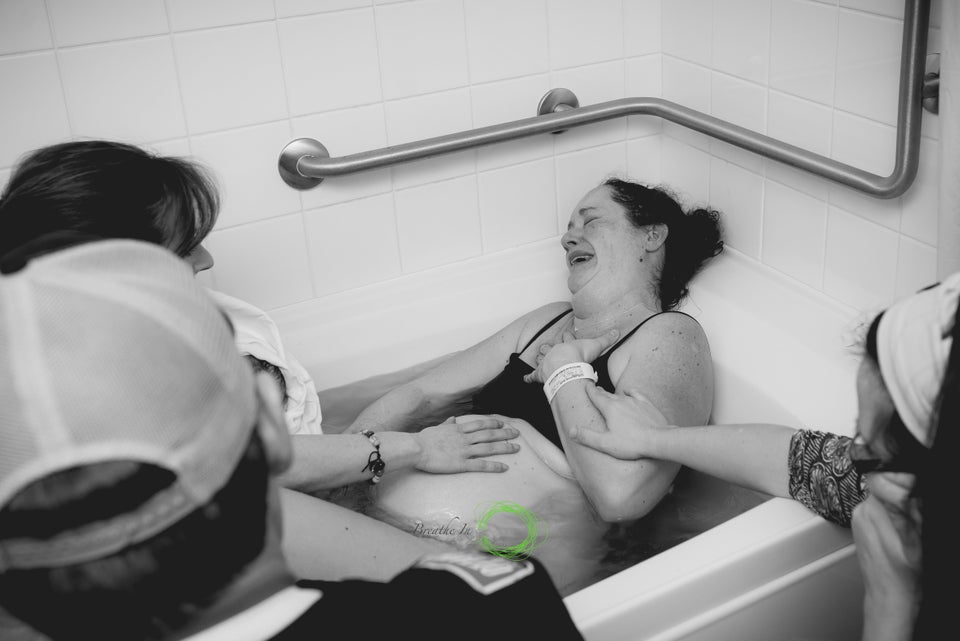 Stunning Birth Photos Capture The Beauty Of Surrogacy