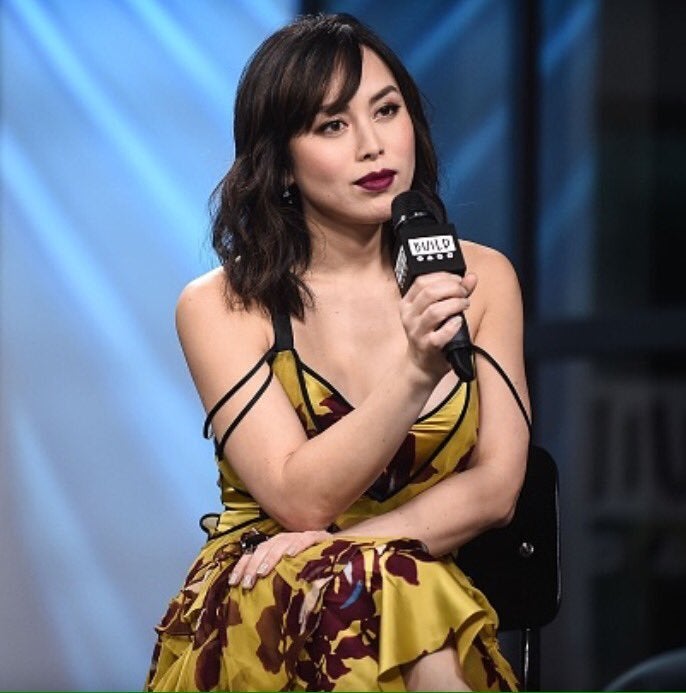 As an activist and member of the LGBTQ community I could not wait to watch 'When We Rise.' I was totally mesmerized by the story telling. One of the most important things that Dustin Lance Black has achieved is start many, long awaited conversations.
I write to you as someone who can't even begin to imagine all that you went through during the most horrific time of the AIDS epidemic. I cannot imagine how it all was, but I can imagine holding you in my most heartfelt hug, my sister, because not having lived through those times, all I can give you is my love and sympathy.
When I found out I had the responsibility of sharing transgender activist Cecilia Chung's story in 'When We Rise,' I must admit it was scary. More than anything, the thought of inhabiting decades of Cecilia's life from being homeless all the way into her position as Chair of the San Francisco Human Rights Commission (as the first transgender woman and first person living openly with HIV to do so), was daunting. Cecilia had contracted AIDS during this period, and not having lived through that time, I had no idea how my portrayal could contribute even any semblance of justice to those who fought for and lost their lives during this crisis.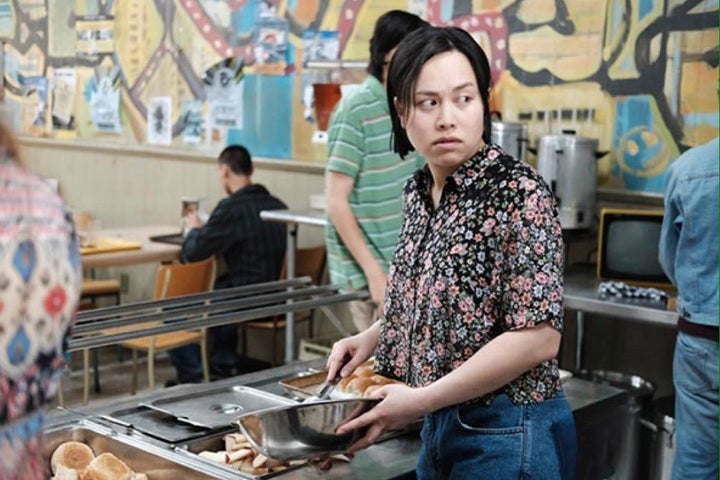 Once I read the script, and saw that a big arc of Cecilia's story was fighting not only for herself but also for her friend, Ken Jones, to receive proper care for his AIDS diagnosis, as well as her advocating for an HIV-positive trans-inclusive church to have funding to continue its operations, I realized that Cecilia's unwavering love for those she cares about, and her strength amidst all her adversities, is something I know and could relate to.
And so, Cecilia's fierce advocacy for the causes she holds dear and for the community she so loves, is what guided me in my portrayal of her. Although the unspeakable suffering that ensued during the AIDS epidemic is something I'd heard about but knew nothing of in not having lived through it, the formidable resilience of the trans spirit is something I know all too well. For this reason, I have the greatest love and admiration for all my trans sisters and brothers, and through Cecilia's journey in the series, I wish to honor our whole community in sharing how her continuing advocacy has helped friends like Ken, as well as many others whose names we may not know but whose struggles and hearts we understand.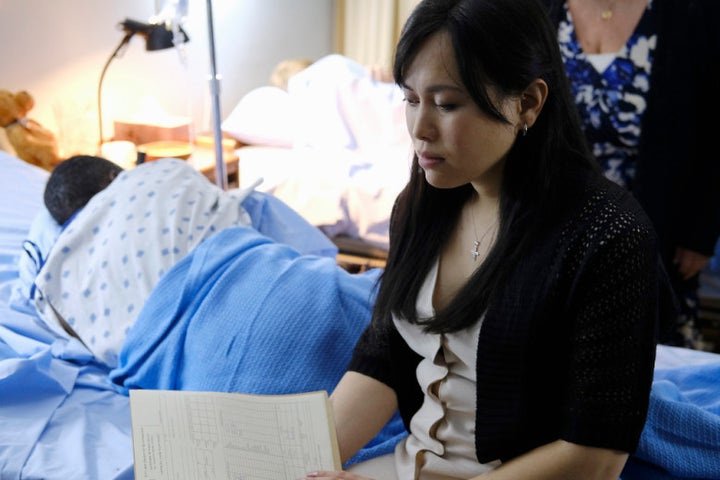 'When We Rise' intersects many real-life stories within the LGBTQ family, including those from the transgender community. Sharing these stories, given the parameters of time and broadcast network guidelines, is something I feel 'When We Rise' has done so with as much inclusivity as possible, including a cross-section of our own trans stories. I am so thankful to Dustin Lance Black for including these trans narratives in 'When We Rise' and I hold in the highest regard his love for our LGBTQ family, focusing his professional career to uplifting our collective community. He has devoted 4 years of his life to making 'When We Rise' with the hope of sharing not all (an impossibility to do over 4 nights), but many, of our important LGBTQ stories with the widest audience possible.
Along with helping make our voices heard and our stories seen, I think another crucial thing Lance has done through 'When We Rise' is expand trans visibility on primetime programming, and reading what you wrote, dear Alexandra, has brought up the important point that there are MORE trans stories to tell, in addition to those depicted in 'When We Rise' of Cecilia and Bobbi Jean Baker and Seville (with trans artists playing them). Indeed, the transgender community has its own series...many, in fact...waiting to be told. And I look forward to the time when more of these narratives will see the light of day.
I am beyond thankful that 'When We Rise' has shared Cecilia Chung's story. She is a proud survivor of the AIDS crisis who has uplifted not only her own life, but many countless others. And I'm eager to see more stories just like hers of our trans sisters and brothers, who, rather than falling victim, have emerged as victors. Just like you, my sister, just like you.
To ALL LGBTQ storytellers, let us keep up the momentum, keep telling our stories, keep being visible one story at a time.
Calling all HuffPost superfans!
Sign up for membership to become a founding member and help shape HuffPost's next chapter
BEFORE YOU GO