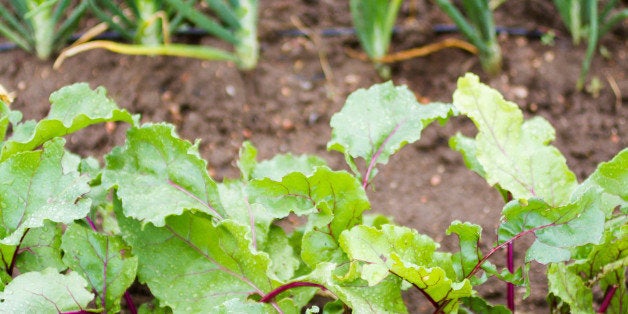 I have spent the last 25 years as a professional Mathematician holding various academic positions from graduate teaching assistant to my current position as a tenured Associate Professor of Mathematics at Stetson University in Deland, FL. I am also a professional chef...
When I was young, I assumed and knew that food came from a person with a rolling cart at the neighbourhood market. Almost every day, I was assigned to go to the Kalina market in a Mumbai (formerly, Bombay) suburb to procure fresh vegetables for dinner. I was expected to haggle, pick the best quality produce, and ask questions. Of course, food doesn't come from a person with a rolling cart, but at least I was closer to the truth. At least I touched and smelled my vegetables and learnt to demand quality. In my role as a professional chef, I am tirelessly seeking the best possible ingredients. Not the most expensive ingredients mind you, but the best possible ingredients. And the simple fact of the matter is that, in many cases, the best ingredients may be found from farms and sources within only a few miles of one's home. We must go to the farmer's market, however, and must demand that our communities support our farmers. We must learn to ask questions like, "When and where were these tomatoes picked?" "Where exactly is this shrimp from?" I am certain that the major supermarkets of this country are critically ill-prepared to ably face consumers with these sorts of questions. We must demand that they become better prepared.
In May of this year, I was invited to participate as one of only 15 chefs nationwide at the first official James Beard Foundation Boot Camp for Advocacy and Change. Since then, I have been learning to re-focus my energies to not only continue to prepare soulful and sustainable food, but to also bring awareness about the serious deficiencies and problems with the nation's and world's food systems. At first, I questioned whether anyone would care about what I had to say or what I thought. I am now learning that as chefs, we are uniquely empowered with a responsibility that is dare I claim, important. We are respected stewards of some of the most precious of ingredients. The Chef Action Network (CAN) is a high-level non-profit organization designed to help chefs like me as I grapple with important questions about my roles as a chef and teacher, second and humanitarian, first. Being on its Advisory Board allows me to learn from scores of chefs around this country who are tirelessly giving of themselves for the greater good of their communities, customers, families and food systems.
Our food system is broken partly because it can be unfair, unjust and unhealthy. Until recently, I was certain that illiteracy about Mathematics and Science was a danger this or future generations cannot afford; however, I am convinced that illiteracy about the serious dangers engulfing regional and global food systems is a greater threat. Our generation's ability to produce better food that is accessible, affordable, just and fair will determine our footprint and legacy more so than our ability to teach every child how to solve a quadratic equation. We shouldn't have to choose, but we may have to.
Hari Pulapaka is a two-time James Beard nominated chef who serves on the Advisory Board of The Chef Action Network, a non-profit organization that connects chefs to tools and resources that will help them create significant and lasting change in their communities, the country and the world. CAN is focused on harnessing the power of America's preeminent chefs in support of a strong, sustainable, just and healthy food system. He and his wife Jenneffer, a podiatric surgeon own and run Cress restaurant in DeLand, FL. Hari also has a Ph.D. in Mathematics from the University of Florida and is a full-time tenured Associate Professor of Mathematics at Stetson University in DeLand, FL.