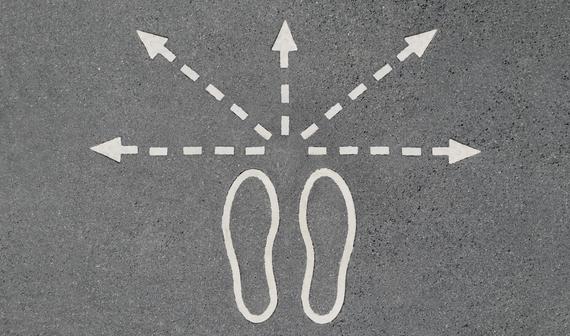 My Facebook newsfeed for the past several weeks has been filled with graduation pictures and proud posts by parents about their child's college acceptance letters. It reminds me my daughter will start high school this coming fall and soon be applying to college. The admission process seems daunting, and I just hope my child's experience isn't filled with angst, heartbreak or regret. Choosing between a state school or an elite institution is a tough decision too which could impact one's life and career.
We live in McLean, Virginia, a suburb outside of Washington, D.C., where parents have a reputation for pushing their children to attend an Ivy League or top-ranked university. At a recent high school orientation, I saw parents mob the math table to ask if their child could enroll in AP classes and calculus as freshmen. This was only the beginning of the crush to craft their child's perfect resume to get into that top college. To my relief, teachers and counselors discouraged parents from pushing an all honors course load and stressed the importance of enjoying other aspects of student life. This gave me hope they could be relied on for good guidance.
"High school counselors help students navigate the stressors and confusion of college admissions," says Lisa Suzuki, associate professor of applied psychology and Counseling@NYU program director at NYU Steinhardt, "Counselors understand that not every student will be admitted to their top college choice. They work with students to make the most of their opportunities, recognizing that students with fortitude end up making the most of wherever they land."
My husband and I don't subscribe to this "Ivy League or bust" mentality and all the pressures heaped on high school students to obtain this sometimes ridiculous goal. The mental health consequences are too great to push children to meet impossible and artificially high admissions standards that in the end don't rightly measure one's ability or worth. This Atlantic Magazine article which described the alarming rate of suicide among high school students in Silicon Valley is an example of this stress.
Personally, I am torn between the elite versus public state university experience. The benefits of graduating from a prestigious college are not lost on me since my husband and I both went to Columbia University for graduate school. Make no mistake, having that brand name on your resume opens doors and we both received an excellent education at Columbia. But, we earned our undergraduate degrees from Florida State University which is a good state school. We wouldn't trade this experience for any other top college. The affordable tuition and ample educational opportunities at FSU were a great value and provided us everything we needed to thrive and compete in the Ivy League. Striking the right balance in college selection seems to be the key.
My daughter and her peers already understand society's preference for top-ranked colleges. She expressed recently a desire to go to Princeton University. I was thrilled for her ambition but at the same time terrified that the pressure to get into an Ivy League school might ruin her high school experience. I am to blame for inspiring this idea. She asked what college had the best psychology and sociology program, and since no one wonders about anything these days, I whipped out my phone and googled it. I landed on the U.S. News and World Report College ranking website and I blurted out Princeton was at the top of the list.
I wish now I had not shared this information. Later I had to explain Princeton is a great university but what's more important is evaluating a college based on many more factors than how it ranks on a list. My husband and I have some work to do to guide her in this process.
The book, Where You Go Is Not Who You Will Be, by Frank Bruni, New York Times columnist, made the excellent point that admission to a prestigious college is not the determinant of your worth or the ultimate predictor of your future success. Talent and intelligence can come from anywhere and some of our best entrepreneurs and government leaders didn't graduate from an Ivy League university.
As Bruni's book points out, the U.S. News and World Report rankings are skewed to rank institutions high with low admissions rates which breed this misconstrued notion that exclusivity equals high quality. High average SAT scores for incoming students are a factor in the rankings but ultimately this test is not a good predictor of college success. The rankings are also based on peer-review surveys from high school guidance counselors and college administrators who don't have any special knowledge about the colleges they are providing feedback on.
Although we love lists, Bruni points out the rankings don't adequately capture the vast array of learning opportunities or intangible qualities that make certain colleges or universities great or the right fit for a certain student. There is a danger too that exclusivity breeds sameness and there is mixed data about the ROI of graduating from an Ivy League or top college. What's mentioned often is, you get out of college what you put into it.
But let's not discount the benefits of earning a degree from a prestigious university. From my personal experience, it was undeniable earning a degree from a school ranked highest in my chosen profession was a game changer. When I arrived in Washington, D.C. as a young professional eager to make a difference, my Ivy League degree was sometimes the only reason people would talk to me about an opportunity. While my degree helped get my foot in the door, I had to hustle and prove I could handle the work and Columbia well prepared me for this too.
There's a reason Princeton, Yale, Columbia, Harvard and other reputable institutions are at the top of the heap, they provide an excellent education as well as connections through alumni networks. A Department of Labor report about graduates from Ivy League universities earning more than twice as much as the typical graduate of other colleges. This Business Insider list of the most expensive colleges and median income ten years post-graduation offers compelling evidence. Also, this Forbes list of 100 Most Powerful Women mentions many of who graduated from top schools.
It is true that as you move through your career that experience carries more weight than where you earned your degree, but to get experience it sometimes helps to have a prestigious degree. Many Ivy League universities are trying to do more to open their doors to low-income and first-generation college students by offering more financial aid and scholarships although they still have their fair share of challenges, as detailed in this Washington Post article, Poor in the Ivy League Can Mean Going Hungry.
In the end, where you go to college is a personal choice and I would be thrilled if my daughter went to Princeton, Columbia, Florida State University or any other state college in Virginia. It's worth noting once you start college, graduating in four years should be a top priority to hold down tuition costs. College in Four Years: Making Every Semester Count by Dr. Granville Sawyer is a must read for parents and new college students.
I often think about the many bright young minds who can't afford college or who are in a situation which makes it difficult for them to earn a degree. Ultimately, the measure of anyone's success, academic or otherwise, is making the most of the opportunities at hand.
Related
Popular in the Community