Described by The New York Times as, "a treasure of fashion insiders," "Take Ivy" was originally published in Japan in 1965, setting off an explosion of American-influenced "Ivy Style" fashion among students in the trendy Ginza shopping district of Tokyo. The product of four collegiate style enthusiasts, "Take Ivy" is a collection of candid photographs shot in the early 1960s on the campuses of America's elite, Ivy League universities. The series focuses on men and their clothes, perfectly encapsulating the unique student fashion of the era. Whether lounging on the quad, studying in the library, riding bikes, in class, or at the boathouse, the subjects of "Take Ivy" are impeccably and distinctively dressed in the finest American-made garments of the time.
"Take Ivy" is now considered a definitive document of this particular style, and rare original copies are highly sought after by "trad" devotees worldwide. A small reprint appeared in Japan in 2006 and sold out almost immediately. Now, for the first time ever, powerHouse is reviving this classic tome with an all-new English translation. Prep style has never been more popular, in Japan or stateside, proving its timeless and transcendent appeal. "Take Ivy" has survived the decades and is an essential object for anyone interested in the history or future of fashion.
Hard to believe these pictures are from the original book--they seem so of the moment. Know anybody dressing like this now?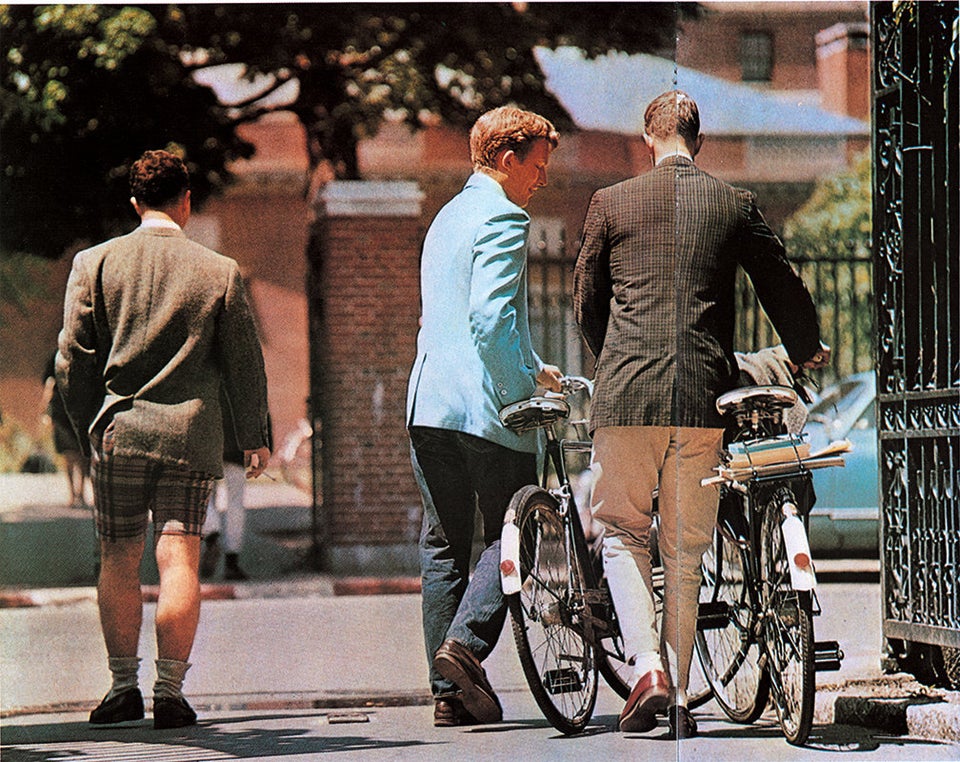 Take Ivy
Popular in the Community