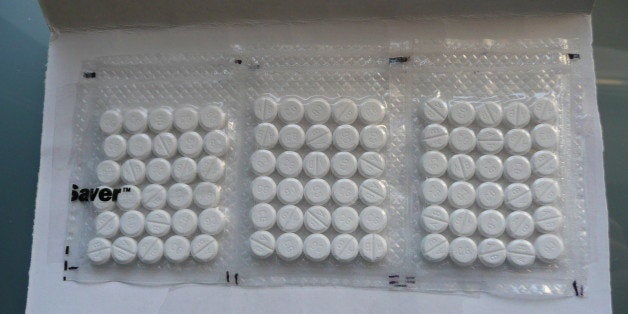 Almost one in five students at Ivy League universities admit to misusing ADHD prescription, commonly called study drugs, and roughly one-third do not view it as cheating, according to a new study.
The research, led by Andrew Adesman, chief of developmental and behavioral pediatrics at Steven & Alexandra Cohen Children's Medical Center of New York, looked specifically at students at highly selective universities. The study's findings will be presented at the Pediatric Academic Societies annual meeting in Vancouver, British Columbia, Canada on Saturday.
Data for the Ivy League study was drawn from anonymous online surveys completed by 616 sophomores, juniors, and seniors who all attend the same university and have not been diagnosed with ADHD. Sixty-nine percent of respondents used stimulants to write an essay, 66 percent to study for an exam, and 27 percent to take a test. Of those who had used stimulants, 46 percent did not consider the practice to be cheating, while 19 percent were unsure whether it was cheating or not. Other studies have previously demonstrated that the majority of students surveyed find the use of prescription stimulants, like Adderall and Ritalin, to be safe, socially acceptable, and stigma-free.
The study found 37 percent of students misusing ADHD medication thought twice as many of their peers were also abusing the same drugs, compared to the impression of those who did not take the medications. Students playing a varsity sport or who are members of a Greek organization were also more likely to take study drugs.
"To the extent that some high school and college students have reported feigning ADHD symptoms to obtain stimulant medication, should physicians become more cautious or conservative when newly diagnosing ADHD in teens?" Adesman said in a news release. "Additionally, should pediatricians do more to educate their ADHD patients about the health consequences of misuse and the legal consequences that could arise if they sell or give away their stimulant medication?"
Related
Popular in the Community