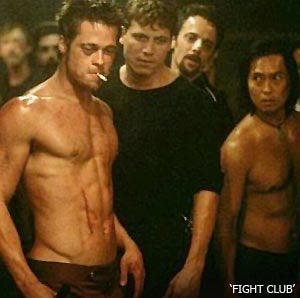 Veteran Style section editor Henry Allen found it unsatisfactory and began "ranting about the number of mistakes he had found," Jaffe reports. From there, that "charticle" tore the fragile newsroom apart in a melee of employee-on-employee punchings.
Allen, according to sources, said: "This is total crap. It's the second worst story I have seen in Style in 43 years."

Roig-Franzia then wandered into the newsroom. A veteran foreign correspondent, he has been turning out political features for Style. He heard Allen's rant and stopped by his desk.

"Oh, Henry," he supposedly said, "don't be such a cocks-----."

Allen lunged at Roig-Franzia, threw him to the newsroom floor, and started throwing punches. Roig-Franzia tried to fend him off. Brauchli and others pulled the two apart.
We've emailed Allen in an attempt to find out what story was the worst Allen had read in 43 years, because aren't you curious about that?
Related
Popular in the Community