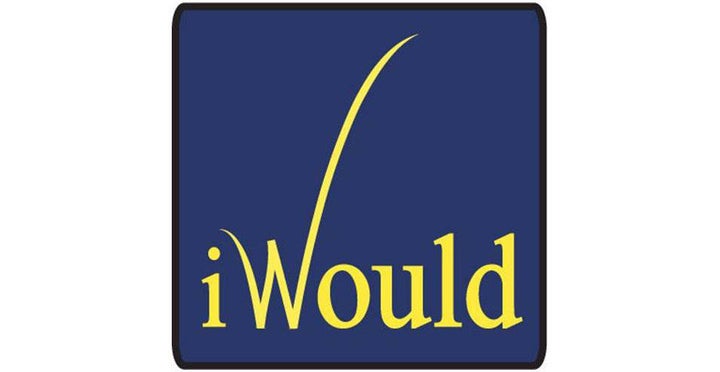 Facebook has long been a tool for testing the romantic waters, with the cycle going something like: You send a friend request, you gain access to a profile and then, you stalk.
Flat out asking someone if they're interested isn't all that necessary when you can glean so much through the site's natural constructs. You can view your crush's relationship status, overanalyze body language in their pictures for evidence of a significant other, and then send a seemingly effortless message that actually took two hours to compose.
Adding to the veritable toe-dips of Facebook dating is a new app called iWould, a crush wish-list of sorts launched last month by Columbia University MBA graduates Jon Budish, 28, and Tariq Chaudhri, 27.
The app allows you to go through your friend list and select anywhere from one to ten people you'd be interested in romantically. The application cross-references your list with those of your friends also using the app. If someone you selected put you on their list, you'll both get a notice of the match.
"We're trying to help people connect with someone they're having a hard time connecting with, someone in your life," Mr. Budish said. He argued, rather ironically, that starting a relationship with someone can be hard if you kind of already know them, "Sometimes that's the most difficult part of dating."
The app aims to rule out the potential for rejection with its provision that if the interest isn't mutual, your crush will never know: Lists are kept private to the users. Downloading or "liking" the app is public though, so your friends will know you're using iWould.
Though the app is open to anyone on Facebook, its team is currently targeting marketing efforts to eight colleges and universities, including Cornell, Duke and Columbia. Mr. Budish, who once worked at Facebook, said a slow rollout is part of his strategy. Currently, the app has more than 3,000 monthly users and it has been responsible for 163 matches. The company recently received a valuation of $750,000 from a private investor.
Dating-based applications have taken on countless iterations across social media platforms recently and they've proved quite popular. In February, a break-up app notifying users of changes in a crush's relationship status gained 3.6 million users in less than a week before being shut down because a Facebook automated screening system allegedly deemed it spamlike.
The dating website Zoosk started out as a Facebook app and saw 5 million unique visitors last December, according to ComScore. And Luv@FirstTweet, launched in January, matches users based on information people provide in answers to questions on Twitter.
iWould hopes to distinguish itself from the others by making matches happen only with those on your friend list. Online dating industry consultant David Evans said the app does seem to offer a new angle.
"It's an interesting take; I like the double-blind situation," he said.
Still, Mr. Evans predicted that iWould will face the same challenges as other dating apps, including the costs of advertising if the app doesn't spread to enough people on its own, and the one-hit- wonder pitfall.
"You use it once or twice and then you never go back to it again," he said. "What are they going to do to sustain engagement?"
For iWould to be useful in the first place, the idea has to catch on with your friends. If they aren't using it, there's no chance of a match. On the other hand, if your friends were to use it and keep rotating people through their lists to figure out every person who is interested in them, they'd be eliminating part of the app's appeal.
Mr. Budish said there are delays in place to prevent beating the system (that's also why lists are limited to ten people).
"We wanted to make a match mean something," he said, adding that otherwise, "I could make a list of 500 girls. I obviously am not interested in all 500."
Popular in the Community