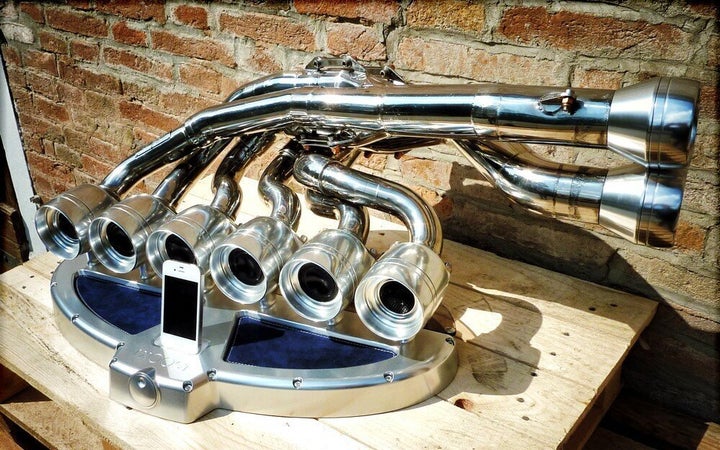 As the market for iPod, iPhone and iPad docks has become more and more crowded, electronics makers have resorted to using some unusual materials and designs to help stand out -- from old trumpets old trumpets to bamboo to even gramophone horns. Now some inventors in Modena, Italy, have created the iXoost, a dock and speaker system that shimmers with the beautiful silver from the aesthetic and parts of a car's exhaust system.
The project is the work of creators Matteo Panini and Mirco Pecorari, both of whom hold a romanticized view of how sounds and automobiles interact. As if they were customizing a beautiful car, every piece of the dock can be modified to your liking, from the colors of each section to the materials and size of the base.
For Panini and Pecorari, the iXoost presents the "coupling of fine mechanical workmanship with the high-tuned nerves of a throbbing Formula One tailpipe." Considering the extensive list of customization options, prices will vary from one iXoost set to another.
Check out some pictures of possible iXoost systems you can create below.
Before You Go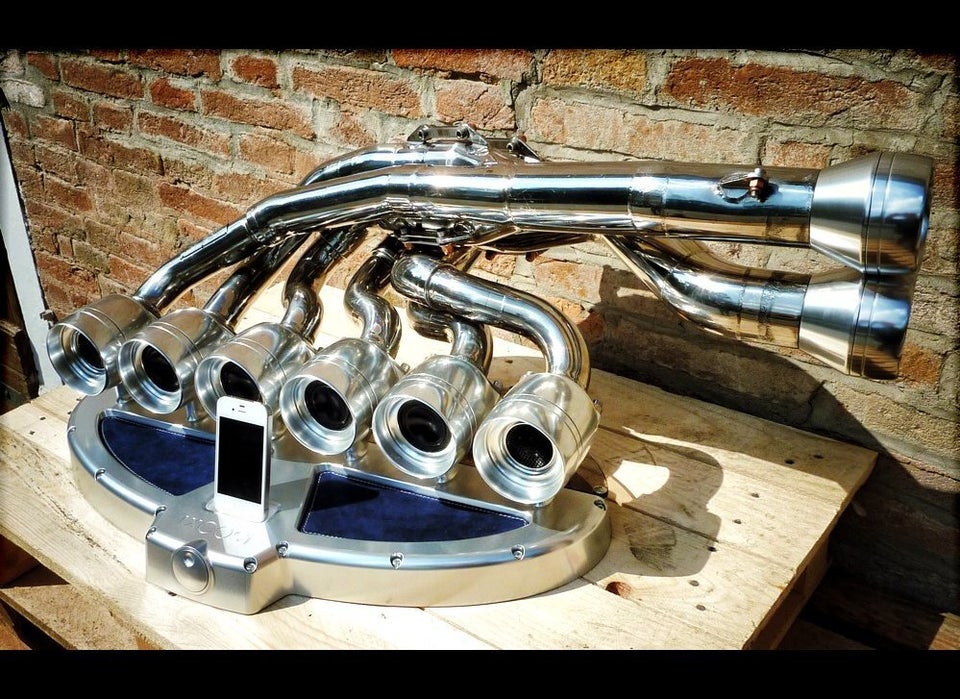 iXoost Speakers
Popular in the Community