When your confidence is shaken and your self-esteem is in tatters, it can seem like a long climb to lift yourself out of the pit of self-doubt and unworthiness. Yet, according to Iyanla Vanzant of "Iyanla: Fix My Life," you can repair your view of yourself -- as long as you're willing to take an honest look at yourself and put in a little work.
This work, she says, begins with understanding the fundamental difference between self-worth and self-value. The former is about what you believe you deserve from others; the latter is more about how you view yourself.
"When we think we are unworthy, it means that, for some reason, we believe that we have to prove we have a right to our space on the planet, in life, as we are," she explains. "That means that we will do all manna of wonderfulness to prove we deserve to be here."
In that effort, we tend to go overboard in our everyday interactions.
"We overcommit, over-give, we over-do, we over-excuse, we overcompensate, and we stay in difficult, desperate, hurtful, harmful situations much longer than it is wise or productive to do so," Iyanla says.
This is what a fractured self-worth can lead to. Understanding value, on the other hand, is what can help repair those wounds.
"Worth... is what you expect from the world in response to who you are," Iyanla says. "It's very different from value. Self-value [is] how you hold yourself within yourself, and what you expect as a result."
Based on these definitions, it's impossible to improve your self-worth without first recognizing your true value and seeing yourself as worthy. To do this, Iyanla suggests doing a daily exercise for a little more than a month.
"For the next 40 days, every morning you are to write 40 statements of 'I am...'" she says. "I am love, I am beauty, I am peace, I am joy, I am power, I am worth. I am value, I am truth, I am light, I am wealth, health, whatever it is.
"Write it as a noun, not as a verb," Iyanla continues. "Not 'I am loving' or 'I am loveable.' [But] 'I am love.'"
This 40-day commitment can transform your self-worth, as long as you remain steadfast in writing the affirmations.
"If you miss a day, go back and do it again," Iyanla says. "'I am...' It will restore your worth."
The new season of "Iyanla: Fix My Life" premieres on Saturday, Sept. 19, at 9 p.m. ET on OWN, with an emotional, three-part episode focusing on the coming out stories of two gay pastors.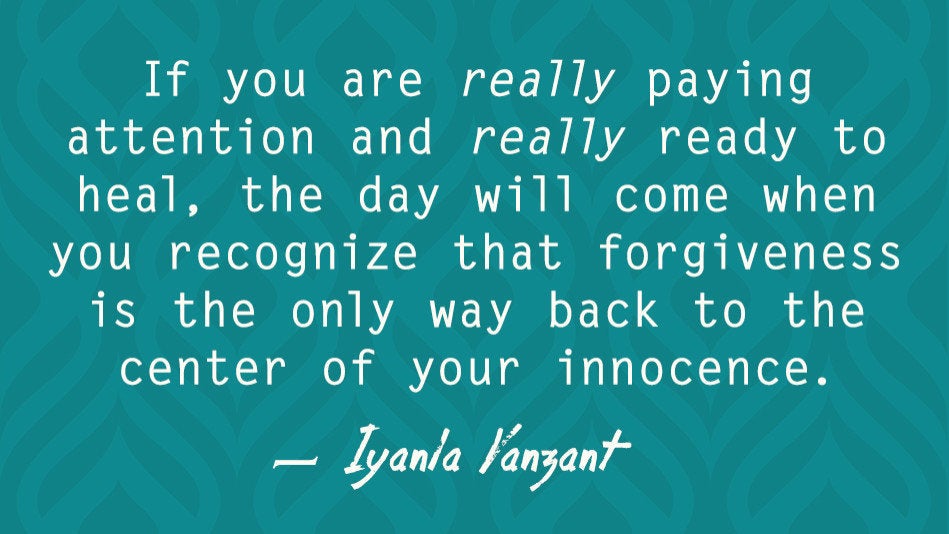 Iyanla Vanzant's Best Advice
Related