On Christmas Day 2003, Iyanla Vanzant lost her 30-year-old daughter Gemmia to a rare form of colon cancer. A few months later, she sat down and read the journals her daughter had kept for 10 years. One particular passage, Iyanla says on "Super Soul Sunday," had a huge impact on her. "It saved my life," Iyanla tells Oprah. "Because I was really ready to leave out of here. I have had so much pain in my life, I didn't think I could sustain another hour."
In the above video, Iyanla reads the passage Gemmia wrote just two months before she passed.
"Father,... I know you have ordained me to do great things," Iyanla reads. "I even know that some of the things you have planned for me, I will not be able to do in this body. This body is just physical. The greatness you have for me is of a spiritual nature. A nature I may never find in this body."
Iyanla calls Gemmia "my greatest spiritual teacher" and says reading those words helped bring her peace. "That said to me, she really understood this," she says.

Oprah asks Iyanla if she believes every person comes into existence for a reason, to which Iyanla says, "Absolutely."
"Everybody has a purpose because everything God does is purposeful, and God is in everybody," Iyanla says. "And when we start paying attention, those purposes will all come together and it will blossom into something phenomenal for the planet. And it's happening, it really is happening."
Related
Before You Go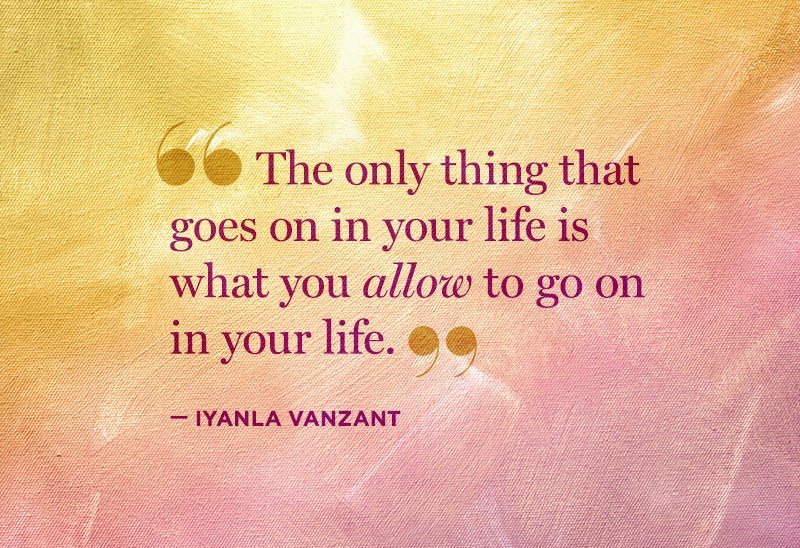 Iyanla Vanzant Quotes