After a relatively quiet year for J. Cole, it was confirmed last week that the rapper is officially dropping his fourth album "4 Your Eyez Only" on Friday, and the timing couldn't be better.
The Roc Nation signee has made a name for himself with his impressive lyricism and ability to speak to the issues facing black America. After his last album tackled issues like cultural appropriation, materialism, relationships and more, we're eager to hear what the North Carolina native has on his mind since "2014 Forest Hills Drive."  
Here are six reasons why we can't wait to hear "4 Your Eyez Only."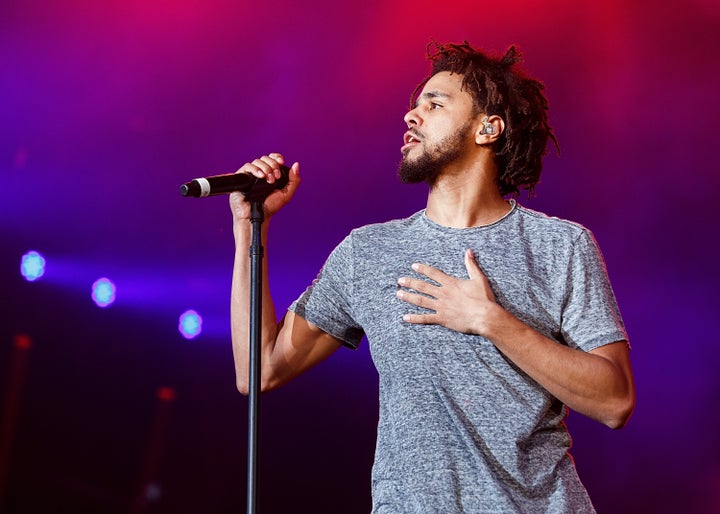 1. We Need Some Music Therapy To Get Over 2016
Let's face it. 2016 has been a tough year. From the shocking loss of black icons like superstar artist Prince and influential journalist Gwen Ifill, to the many police killings of black Americans, 2016 seemed to bring grim news at every corner. And let's not forget Donald Trump's election and the problematic cabinet picks and hate crimes that came with it.
Despite all the trauma black America has faced this year, music still represents a meaningful form of escapism, a way to step back from the day-to-day troubles and focus on something a little bit brighter. After a year like 2016, J. Cole's new album, which we expect will be full of both social commentary and witty lyricism, is the self care we all need right now.
2. He Needs To Round Out This Year Of Forward-Thinking Music
Long story short, it was a good year for music, but we didn't hear much from J. Cole. Aside from a few feature verses and a couple of festival performances, Cole was noticeably absent from 2016. Needless to say, the cadre of conscious rappers is incomplete without J. Cole and a new project from the North Carolina artist would be the perfect way to round out the year.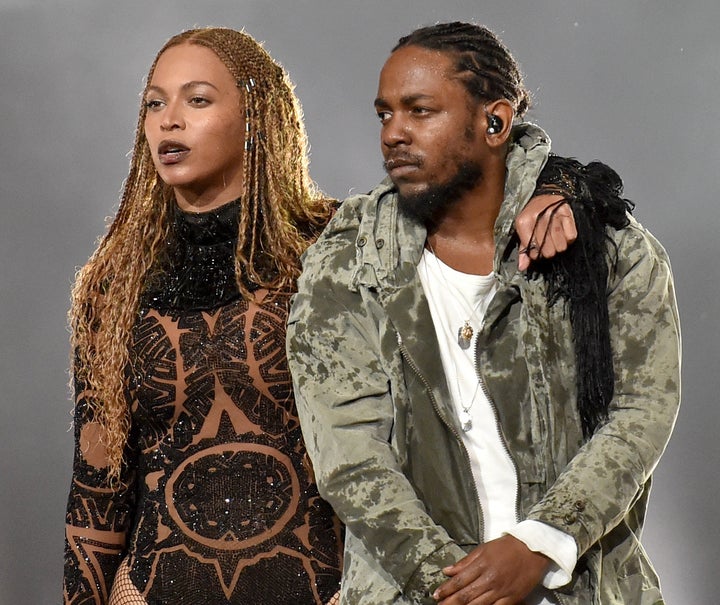 3. He's Woke As Hell
From "Problems" to "Miss America" to "Sideline Story," Cole's wokeness on systemic racial oppression in America is never to be understated. On the track, "Sideline Story," from Cole's debut album by the same title, the rapper tells an anecdote about one salient moment where race and class intersected before his eyes.
Cole raps on the song "Up in first class, laugh even though it's not funny/ See a white man wonder how the f*ck I got money/ While he sit in coach, hate to see me walk past him/ Young, black, pants sag, headphones blastin[,]" During the self-reflective verse, Cole recognizes how he overcame barriers as a black man and that his own privilege being rich hasn't erased the racial prejudice he still faces.
During a period where we're witnessing regular occurrences of police brutality and blatant racism, hearing the black struggle channeled in Cole's music is one of few silver linings and we yearn for more. 
4. He Encourages Women To Know Their Worth
With misogyny's ubiquitous presence in some of today's music, it's nice to know that some men aren't afraid to showcase their appreciation and respect for women. Cole's "Crooked Smile" won hearts by serving as an ode to women struggling with insecurities. With lines like "love yourself girl or nobody will," Cole encourages women to fully embrace themselves despite societal pressures to look a certain way. 
The rap star's music and appreciation of women also mirrors his reality. In 2016, we learned that the rap star tied the knot with his college sweetheart of over 10 years. 
5. He Does It For The Fans
J. Cole isn't one to spout cliched refrains about making a profit in the rap game and it's rather refreshing. In "Love Yourz," Cole reminds us he's not all about the money. He raps, "Think being broke was better...For what's money without happiness?/ Or hard times without the people you love."
Cole also proved he isn't exclusively profit-focused with his fan-favorite Dollar And A Dream Tour shows that cost just $1 to attend. The tour, which started back in 2013 and was reignited during the following two summers, brought Cole to small, intimate venues where he played deep cuts from his mixtapes, "The Warm Up" and "Friday Night Lights." The concert series was the ultimate showing of fan appreciation and demonstrated that Cole has a lot more than money on his mind.
6. We Need To Know If The Album Will Go Platinum
Earlier this year, J. Cole's last album, "2014 Forest Hills Drive" was certified double platinum ― a huge feat considering that the record didn't include a single feature appearance from any other artist to help boost both hype and sales. According to BET, the rapper is the first artist in 25 years to reach double-platinum status without any album features. Naturally, the internet did what it does best and turned the achievement into a meme.
So now that the official tracklist for "4 Your Eyez Only" has been released and it appears to be feature-free, we're all dying to know if Cole will be able to keep the "platinum with no features" streak going.
"4 Your Eyez Only" drops on Dec. 9.
Calling all HuffPost superfans!
Sign up for membership to become a founding member and help shape HuffPost's next chapter
BEFORE YOU GO
PHOTO GALLERY
Hip-Hop Revolution