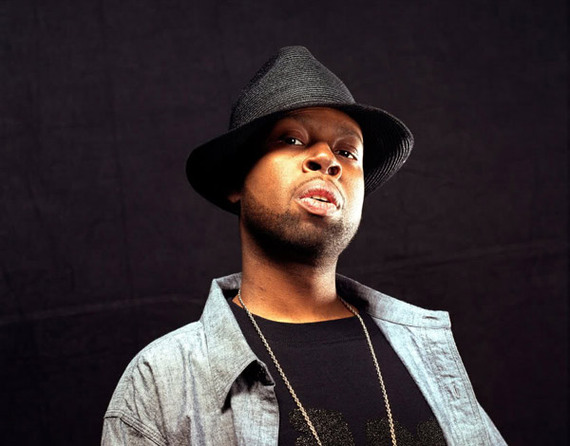 J Dilla was a musical genius. His contribution both as a producer and rapper pioneered the musical platform that so many current artists have built on. His influence and collaboration with artists such as Kanye West, Erykah Badu, and Common remains relevant to this day, years after his untimely death in 2006. If your musical taste resides on planet Hip-Hop, there is no way you don't have a Dilla favorite. Heck, you probably can't decide on which one you like best. From his early collaboration in Slum Village to the classic "The Light" by Common, his unique production on tracks is quintessential not only past tense, but to its preservation and of the culture for generations to come.
J Dilla (aka James Dewitt Yancey, Jay Dee) was born in 1974 in Detroit, Michigan. Raised by musical parents, James began singing in the church choir at an early age. His early musical career began with childhood friends when they formed the group Slum Village. Perfecting his craft for hours in his basement, Dilla was inspired by other producers such as Pete Rock and Jazzy Jeff. He continued to make hits over the years, even after he was diagnosed with and hospitalization for lupus. Even then, he requested his beat-making machine, which was by his death bed.
Recently, his mother Maureen "Ma Dukes" Yancey was contacted by the Smithsonian's National Museum of African American History and Culture (which will open in 2015) to donate his legacy to the museum. Among the artifacts will be her late son's Akai MIDI Production Center 3000 Limited Edition (MPC) and his custom-made Minamoog Voyager synthesizer. The decision followed several conversations she had with Smithsonian's popular-music historian, Timothy Burnside, who said:
J Dilla's body of work is a testament to creativity and innovation, the very elements on which hip-hop was founded. He was fearlessly dedicated to music, following in the footsteps of many musical greats. As a child, he first danced to James Brown, and like Duke Ellington, he was uncannily versatile. It is in the company of the greats that he belongs. Ma Dukes has demonstrated incredible generosity by donating these items to the museum. Through this donation, she has trusted us not just to preserve her son's legacy, but to share it with the world.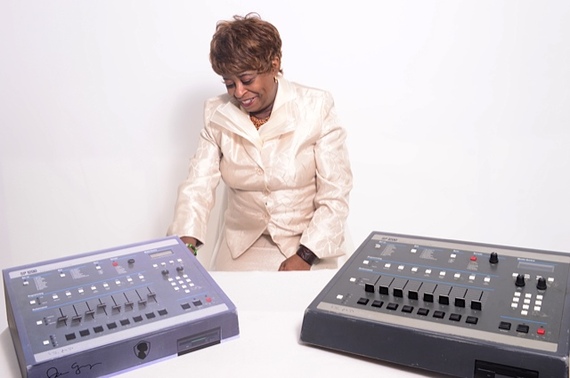 When I spoke with Dilla's mother, I could see why her nickname is "Ma Dukes." Her sweet musical voice and genuine laugh made me feel like I was talking to a family member on the porch, drinking sweet tea. I felt like she was giving me a big warm hug while she spoke about her son's life and legacy:
Karim Orange: What was Dilla's childhood like musically?
Ma Dukes: He grew up listening to all genres of music. His dad and I were both in the gospel choir at church. Everyone in the house sang. He was exposed to country music by his grandmother, and we entertained a lot. His dad sang Doo Wop professionally for a few years. James learned piano early, but didn't like it much. He would have preferred to play guitar and drums. By the time he was 9, we got him his first snare drums, which he taught himself. And he played drums in the church. He also knew how to play the cello.
KO: What was his personality like growing up?
MD: He was very introverted.
KO: What was his first piece of equipment to make beats?
MD: We bought him a drum machine from RadioShack.
KO: How did you feel about him pursuing music professionally?
MD: I was encouraging but nervous. His dad was in the music industry, so I knew firsthand that talent does not always equal success.
KO: What is your favorite memory of your son and his music?
MD: I was driving down the street, and a song came on the radio and I loved it so much. I started shouting "That's Dilla! That's Dilla!" My husband and I started blasting the song so loud that the people in the car next to us looked at us like, are they insane, these two old people blasting that Hip-Hop music. I know his signature sound within the first two bars.
KO: Your son passed at such a young age, from a rare blood disorder. What was it, and when was he diagnosed?
MD: James was diagnosed with Thrombotic Thrombocytopenic Purpura (TTP). They found out later it was actually lupus in 2005, the last year of his life.
KO: What made you decide to donate to the Smithsonian as opposed to other institutions? Cornell University also has a Hip-Hop collection a lot of artists are donating to.
MD: I've been approached by a lot of institutions, but the Smithsonian's National Museum of African American History and Culture in Washington, D.C., is very accessible to all.
KO: What was the process of getting your son's music equipment included into the museum?
MD: Timothy Burnside, a curator, contacted me about 5 years ago, and came to my house to visit. She saw some of the equipment, and I took her to the studio. She knew I wasn't ready so soon after my son's death, but we stayed in touch over the years. Finally, when I was ready, we started the process.
KO: What do you hope your son's contribution to the Smithsonian will say to the next generation?
MD: I want young people to understand that no matter where you come from, you should always pursue your dreams.
Maureen Yancey on her son's death and the process of donating his legacy, as told to The Smithsonian Magazine:
I've mourned Dilla and really have just come out of mourning last year... My whole life, everything about me just got shattered. I feel like if I've ever done anything right in this world, one thing was having Dilla, and the next thing is giving these things to the Smithsonian. Right now, my sun is shining every day.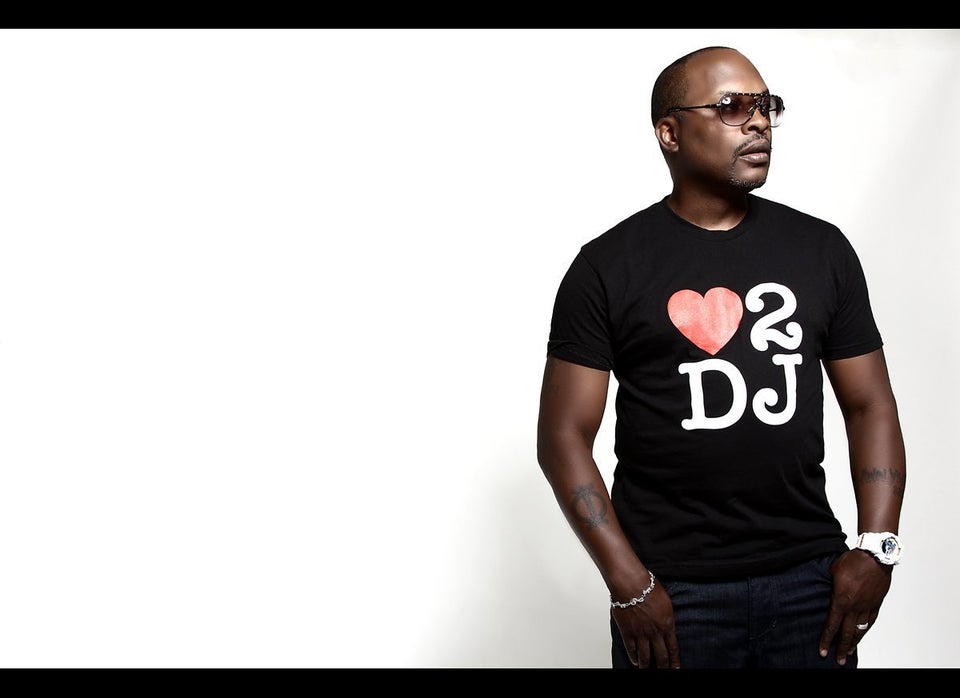 Reminiscing J Dilla's Musical Legacy
Related
Popular in the Community