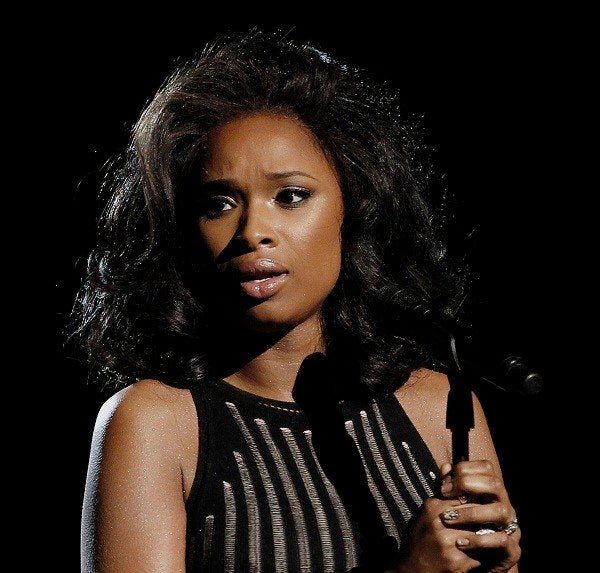 Jennifer Hudson and I have a lot in common. We were both born and raised on the south side of Chicago, we both sing a fabulous rendition of "And I am Telling You" (Patti LaBelle shoe toss and arm flapping included) and we both love Weight Watchers.
But, the one thing we do not share is the feelings towards the skinny version of ourselves.
In the latest Jennifer Hudson Weight Watchers commercial, we see "Big Jennifer" interrupted on stage by the new and improved "Skinny Jennifer" as she sings "I Believe". They end up singing a beautiful duet together, as Big Jennifer belts out "I was lost" and Skinny Jennifer answers, "now I'm free."
The thing is, I do not believe this is how things would really go down. At least not for me.
Although I understand the sentiment of the commercial -- that if we believe in ourselves, we can accomplish our dreams -- I feel that we should be able to celebrate weight loss or any other accomplishment without taking a jab at our former selves. The commercial disregards the fact that Big Jennifer had enough talent in her "larger that life" presence to not only win an Oscar, but to go on to become one of the most celebrated vocalists of our generation. It seems that Big Jennifer has done all of the work, but Skinny Jennifer wants to come and take all of the glory! That is so not fair!
Well, I decided to shoot my own version of what would really happen if the skinny version of me came to one of my shows and joined me on stage. My commercial is directed by Second City Chicago alum Christina Anthony with cinematography by Ashley Eberbach, production management by Alex Dean and editing by Mark Mallorca. Actress Lorren Cotton, who is also a Chicago native stars as the skinny me.
Special Thanks to Andre Taylor and Louis Harden from the Muzic Doctorz for making the track. Enjoy!