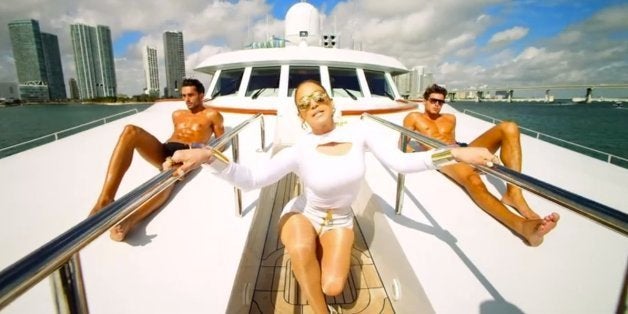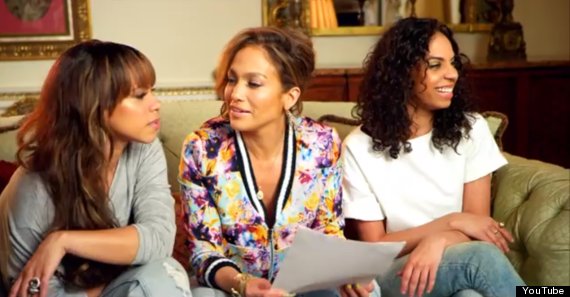 "If she was a dude, they would seriously have her up in a mansion with all these half-naked girls or maybe even in a yacht," J.Lo's backup dancers inform the white, male executive trying to pitch a video shoot at the carnival or the zoo. "Why do the men always objectify the women?"
As J.Lo's ladies imagine a video that begins with the pop star "on the bed with a bunch of naked guys for no reason," the actual video morphs into that fantasy, complete with male crotch and a** close-ups, a yacht party, a sexy personal car wash and lots and lots of washboard abs. It's like giving a big middle finger to the sexual objectification of women in music videos -- and it flips off the establishment with humor, instead of anger.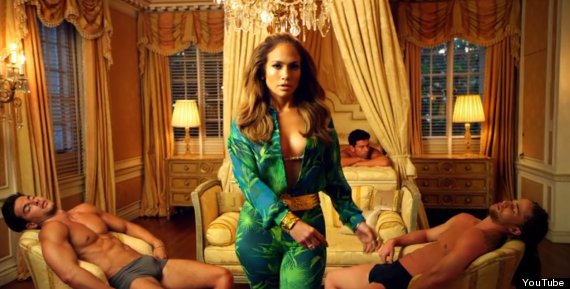 J.Lo's flip of the gender script works as a critique of pop culture sexism in many ways that Lily Allen's "Hard Out Here" fails. The storyline of the video is dictated by the women, and J. Lo's Latina backup dancers never become her props the way that the women of color featured in Allen's video do. Plus, there is something wonderful about seeing a mainstream pop star -- one who has been working within the confines of music industry sexism for decades -- explicitly call out a gender-based double standard.
But the video's empowering undertones really start to fall apart when rapper French Montana (whom one assumes to be J.Lo's "papi" in this scenario) enters the scene. With the entrance of a powerful male character, the scripts are immediately flipped back to normal, as J.Lo's backup dancers stop calling the shots, and are instead put into bikini tops and used as furniture. While men scrubbing down their abs and using their butts to wash J. Lo's car seem absurd, women of color clad in animal-print outfits doing a sexy dance around a fully-clothed male artist just look like more of the same.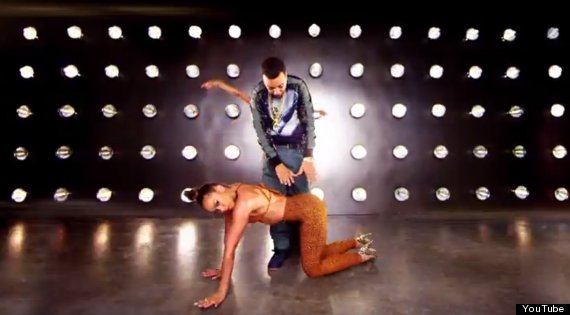 So, no, Lopez and her girl power entourage are not destroying sexism. But at least they're acknowledging it. And for now, we'll take what we can get, talk about it and demand better.
Before You Go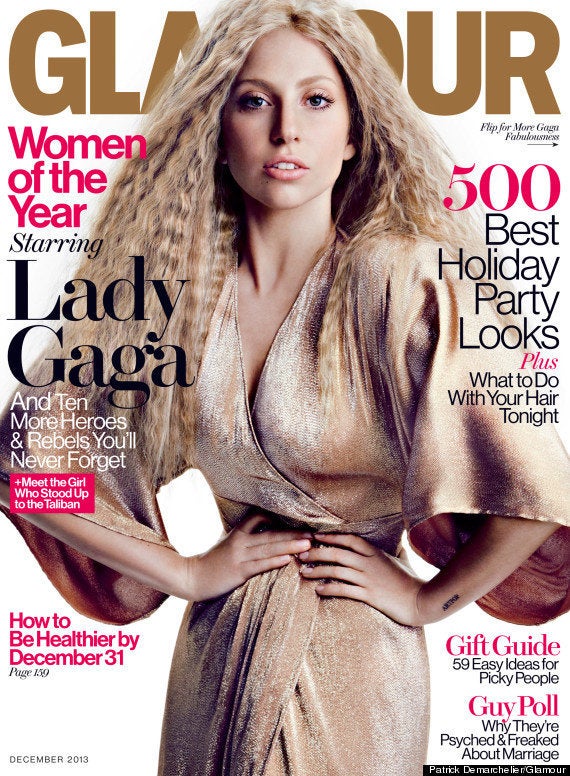 Celebrities Who Have Spoken Against Photoshop
Popular in the Community