Nickelodeon heartthrob Jace Norman got his start with a single appearance on "Jessie." From there, he rose through the ranks to nab a leading role on "Henry Danger." This year, Jace won the Kids' Choice Award for Favorite Male TV Star. And last month, it was announced that "Henry Danger" is getting its own big screen adaptation. Huge things on the horizon for Norman, but more importantly ... who would he like to personally slime? Find out his answer below.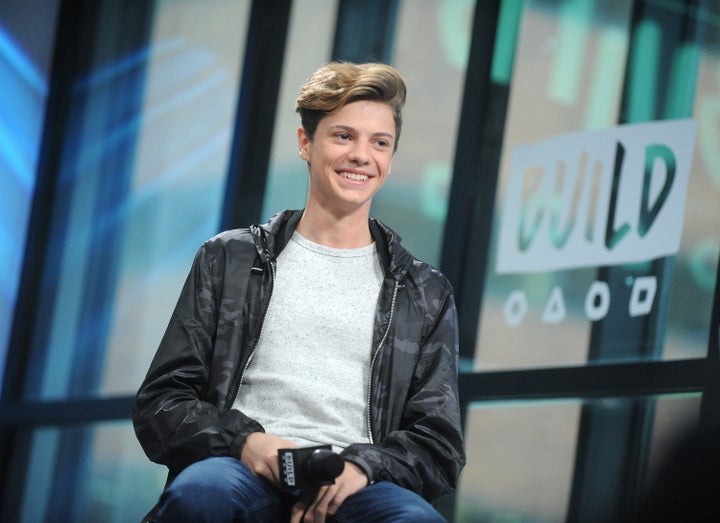 How did you first get started acting?
I used to live in New Mexico on a farm, and my brother and I had this camera and we would just make movies. We were really big fans of "Star Wars." My brother asked if he could go audition for an agent, and I went, too. Things ended up working out pretty well for me somehow ... and not too good for him. It's kind of awkward.
What do you and your character have most in common personality-wise? What makes you different?
He's a different version of me. I grew into the character. At first, I was this little kid, but as the super hero grew, I grew, and this kind of evolution happened.   
Henry Hart lives this double life as both a normal teenager and a superhero sidekick. What's it like playing a character with two totally different sides to him?
It's really fun! Henry is really a kid at heart.
Henry is one of the good guys fighting crime, but would you ever want to play a villain?
Totally. We filmed this episode where there's this girl who's actually a villain and I'm starstruck by her. So I definitely would want to play a villain.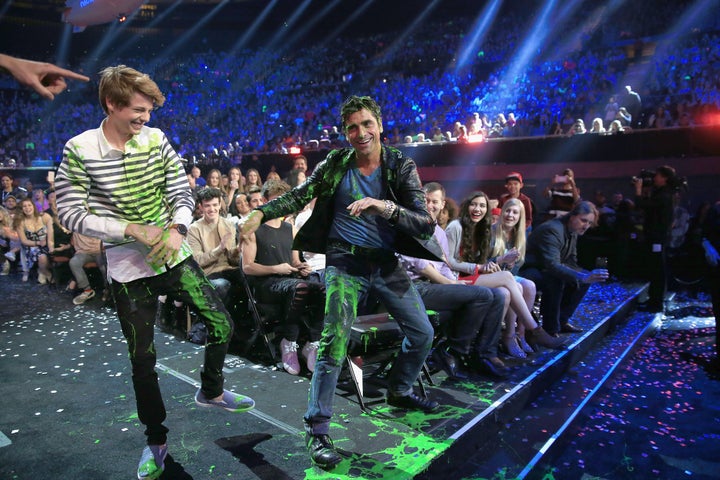 Do you have a favorite memory from set?
We have super long hours on the show, so whenever it's like one in the morning, Cooper [Barnes] and I get all loopy and start goofing around. Those are the best memories. We try to keep each other sane so we don't overwork ourselves.
You post a lot of videos on social media. Do you see yourself ever working behind the camera in your career?
Totally. I think the next thing I'm going to get into is YouTube and start getting on that platform more. I think that's where things are going anyway so I'm definitely going to get into that.  
Do you have any fun upcoming projects that your fans can look forward to?
I'm doing a full-blown animated series about "Henry Danger." I think fans are really going to like this. I think it'll be the next "SpongeBob."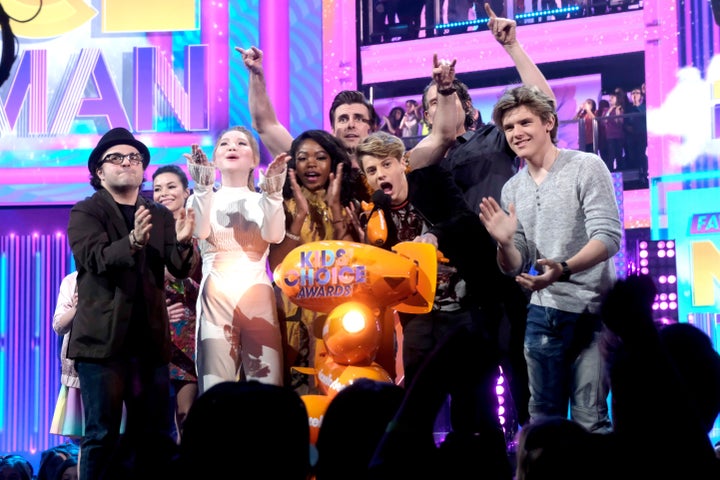 What's one song you can't get enough of these days? 
"Paris" by The Chainsmokers.
If you could have any superpower what would it be? 
Teleportation.
What's one thing you're really terrible at? 
Drawing! I also can barely spell, like it's not even funny.
Who's your celebrity crush? 
Selena Gomez.  
What's your go-to fast food joint?
In-N-Out.
Who would you choose to perform the next Super Bowl halftime show?
Justin Bieber.
What's one TV show you would love to make a guest appearance on?
"Stranger Things."
What current or past celebrity couple would you consider to be relationship goals?
Drake and Rihanna.  
You have a great sense of style. Who inspires your look?
My mom has a really good sense of style. I just kind of see what's cool and then combine my own flavor with that.
What's your guilty pleasure TV show?
"Keeping Up with the Kardashians" or "The Bachelor." 
Name one celebrity you would LOVE to personally slime on Nickelodeon. 
Leonardo DiCaprio.
Calling all HuffPost superfans!
Sign up for membership to become a founding member and help shape HuffPost's next chapter
BEFORE YOU GO