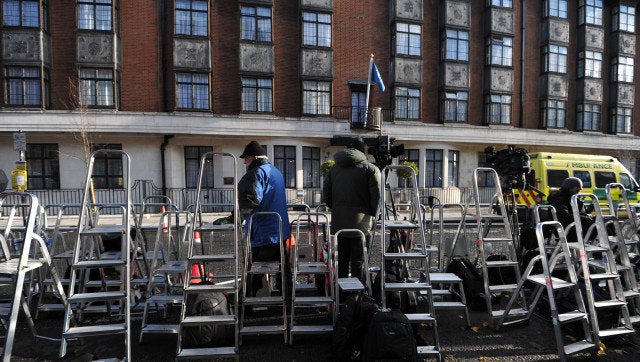 The King Edward VII Hospital, where Saldanha was employed as a nurse, confirmed that Saldanha had worked at the hospital for four years and was a valued employee. She was found dead Friday morning near the hospital in what is speculated to be a suicide.
On Friday morning, Saldanha was found unconscious and subsequently pronounced dead. King Edward VII Hospital released a statement later on Friday read by the hospital chief executive, John Lofthouse. "It is with deep sadness as I can confirm the tragic death of a member of our nursing staff, Jacintha Saldanha," he said, adding that she was "an excellent nurse and well-respected and popular with all of her colleagues."
"We can confirm that Jacintha was recently the victim of a hoax call to the hospital. The hospital had been supporting her through this very difficult time. Jacintha was a first-class nurse who cared diligently for hundreds of patients during her time with us. Everyone is shocked by the loss of a much loved and valued colleague. Our thoughts and deepest sympathies are with her family and her friends."
"The Duke and Duchess of Cambridge are deeply saddened to learn of the death of Jacintha Saldanha. Their Royal Highnesses were looked after so wonderfully well at all times by everybody at King Edward VII Hospital and their thoughts and prayers are with Jacintha Saldanha's family, friends and colleagues at this very sad time."
How the media has covered the royal pregnancy: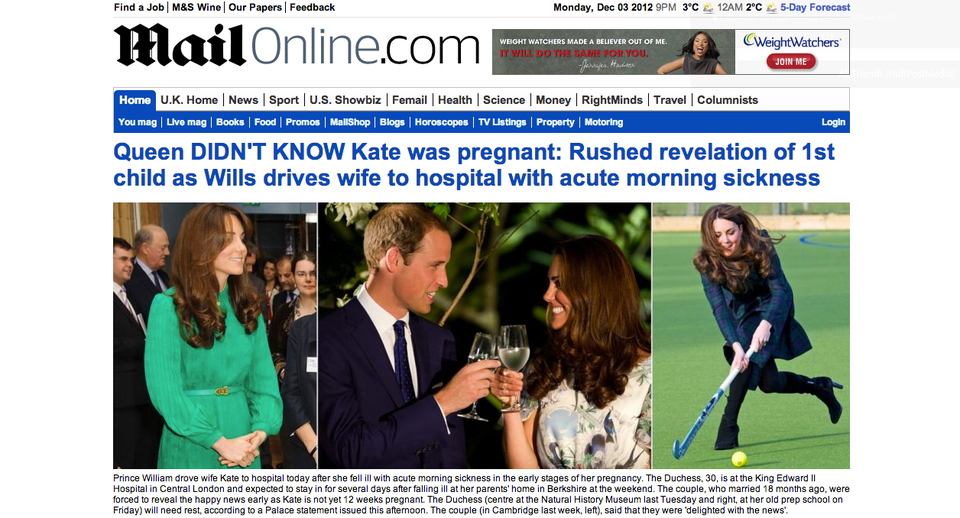 Media Covers Kate Middleton's Pregnancy