 CHICAGO -- Jack Abramoff, the lobbyist who went to prison after pleading guilty to a series of corruption crimes, stressed the need for ethics in government and campaign finance reform to the nation's state legislators on Thursday.
Abramoff, who served four years in federal prison for crimes related to the Indian gaming lobby, told the National Conference of State Legislatures that public officials need to be mindful of what lobbyists do, and take money and gifts out of politics. Abramoff has spent his time since prison advocating for ethics reform, along with writing a 2011 book on his crimes.
"I have experience on it, unfortunately," Abramoff told The Huffington Post when asked why legislators should take ethics advice from him. "I have knowledge and experience that those who have spent a lot longer trying to fix the system, don't have."
During his speech, Abramoff, who had to receive permission from his probation officer to travel to Chicago for the annual conference, recommended a $100 federal tax credit to raise public funds for political campaigns in order to limit campaign contributions, limits on lobbyist and special interest group donations to campaigns, registration for those who retain lobbyists, lobbyist gift bans, stricter bans on super PAC spending, and a 10-year ban on lobbying after leaving government service.
Abramoff told legislators that he "regrets" breaking the law, and that he believes most public officials' values allow them to refuse gifts and avoid breaking the law. Abramoff noted that 99 percent of his lobbying was ethical and that he believes there is a need to close the loopholes in the system.
He said while he would like a 10-year ban, it would likely not be that long. "When I was building my crew, I hired them all from the Hill," Abramoff told NCSL attendees. "Ninety percent of the people I lobbied wanted to work for us, because of the pay."
Kentucky Senate President David Williams (R-Burkesville), Wyoming Rep. Rosie Berger (R-Big Horn) and former Illinois Sen. Steve Rauschenberger (R-Elgin) joined Abramoff to discuss ethics issues, including term limits and the role of lobbyists.
Berger, whose state recently received a failing grade in a Center for Public Integrity ethics survey for the lack of ethics watchdog groups, said the culture is different in smaller states. She argued that in Wyoming and other small states, it is harder for legislators to be corrupt since everyone knows each other in the tight-knit culture.
Berger, who noted that she doesn't have a staff in her Cheyenne office, said that she has to work with lobbyists as part of the legislative process. "I cannot do my job without lobbyists," she said.
The panelists and Abramoff also said that the culture of state capitols, where lawmakers have few if any staffers, leads to more thoughtful legislating than in Congress, where they believe staffers and lobbyists yield more clout.
Abramoff's words served as an eye-opener, according to attendees.
"The most outstanding part of his presentation was when he said 99 percent of the things he did was legal," said North Dakota Rep. Corey Mock (D-Grand Forks), who has been leading the fight for ethics reform in his state. "It is an eye-opener when the poster child for ethical misconduct can say the system is designed for loopholes. It highlights the need for ethics reform."
Before You Go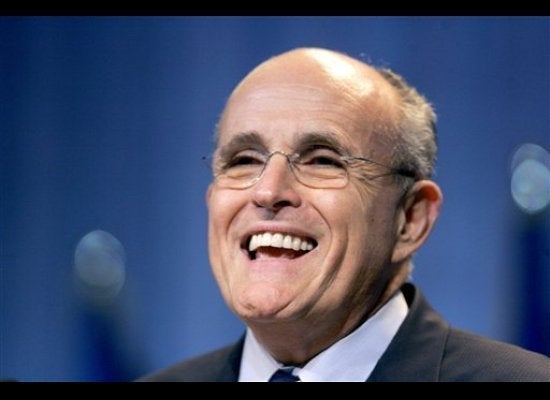 Out-Of-Touch Politicians
Popular in the Community