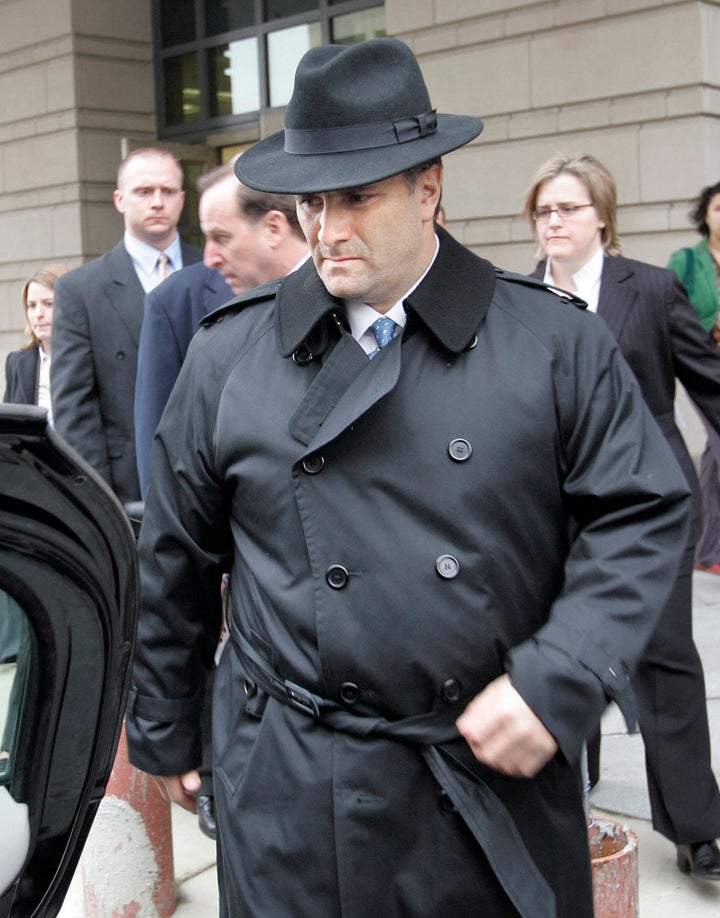 WASHINGTON -- He was once the most reviled man in Washington, the latest embodiment of Washington corruption. Now, ex-lobbyist Jack Abramoff is trying to make amends by talking up reforms that seek to stanch the very venality in which he participated. The good government push comes as Abramoff, more than a year out of prison, is promoting a book and trying to re-inject himself into the capital's business.
Campaign finance and lobbying reformers must answer a question: Does the devil get a seat at the table to discuss good government?
"Jack is one of my heroes," Craig Holman, legislative representative for the reform group Public Citizen, said tongue-in-cheek. "He was instrumental in getting the sweeping Honest Leadership and Open Government Act through Congress when, in January 2006, Jack reached a plea bargain agreement. Now, while he's promoting his new book, he's more or less taking the reformist standpoint on this. He continues to be very useful to the reform movement."
Since reemerging on the public scene with a big "60 Minutes" profile, Abramoff has called for an end to the revolving door between Capitol Hill and K Street by prohibiting lawmakers from becoming lobbyists after they retire and banning campaign contributions from anyone doing business with the government, including lobbyists. He has also continued to explain how lobbyists exploit congressional offices for favors and to leak tidbits of information about wrongdoing, charging that lawmakers bragged to him about their insider trading of stocks.
WATCH Abramoff's "60 Minutes" appearance:
Abramoff's book tour has elicited mixed reactions from the reformers who once hounded him.
On Tuesday, a blog post on the website of Progressives United, an advocacy group run by former Sen. Russ Feingold, expressed cautious agreement. Executive Director Cole Leystra wrote, "Though it's hard to think of many situations where I would say this, I agree with Mr. Abramoff. ... Abramoff rightly notes that while Congress should pass real reforms to end the special relationship between lobbyists and lawmakers, support for the enactment of such reforms is often trumped by the self-interests of lawmakers and their staffers."
Ellen Miller, executive director of the Sunlight Foundation, previously ran the Project for an Accountable Congress, which sounded the alarm against Abramoff and other future felons like then-Rep. Tom DeLay back in the mid-2000s. Miller isn't taking Abramoff's turnabout lightly.
"To prove himself, Abramoff has to act like a reformer, not just talk like one," Miller said. "Rhetoric is cheap, easy. He needs to start naming names and giving us the documents that prove that he actually had 100 congressmen in his pocket. Then, maybe, I'd believe his conversion is for real."
Public Citizen's Holman also suggests that Abramoff's contrition isn't all it's cracked up to be. "He's not being sincere. The real Jack Abramoff, we saw him when he was able to operate in an unregulated environment," Holman said. "The new Jack we're seeing is not able to go back into that environment and wants to promote his new book. ... Nevertheless he's very useful."

Popular in the Community