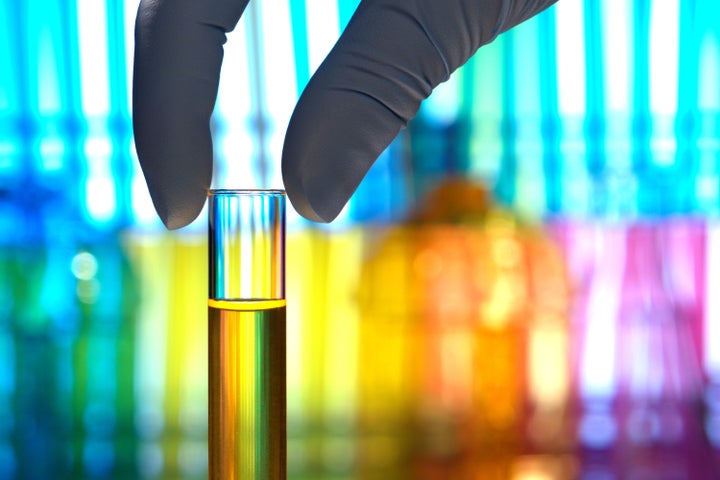 Another amazing teen scientist is making headlines for developing advances in cancer research in his after-school hours. Fifteen-year-old Jack Andraka from Maryland, winner of the world's largest high school science research competition, developed a test for pancreatic cancer that is not only 28 times cheaper and faster than current tests in place, but also 100 times more sensitive. Astoundingly, the urine and blood test that he developed can detect this type of cancer with 90 percent accuracy.
Jack received the Gordan E. Moore award at the Intel International Science and Engineering Fair for his groundbreaking research, earning a $75,000 prize. He beat out over 1,500 students from 70 countries to claim the award.
Seventeen other Best of Category winners at the week-long Pittsburgh event took home $5,000 prizes for their research.
Like Jack, another group of teen scientists was able to develop a low-cost and high-accuracy development in health research. After learning that drinking unpasteurized milk was leading to greater rates of disease and miscarriage among Nicaraguan women, four girl scounts from Rochester, New York who call themselves the "Hippie Pandas" created a viable milk pasteurization system using beeswax.
And earlier this year, 17-year-old Angela Zhang won $100,000 in the national Siemens Science Competition for devising a potential cure for cancer.
"I'm excited to learn just everything possible," she told CBS News. "Everything in the sciences -- biology, chemistry, physics, engineering, even computer science -- to make new innovations possible."
Are you inspired by these young innovators? Share your thoughts in the comments below or tweet @HuffPostTeen!
Related
Popular in the Community