In his post, Conkling comments on gay marriage, writing that homosexuality "ranks in God's eyes the same as murder, lying, stealing, or cheating."
According to the paper, several of his students who were also his Facebook friends left comments on the post, something that led the school to eventually take notice.
"I wrote what I wrote for my Facebook friends who understand my heart and my intent," Conkling told the Hutchinson News. "I understand that there were some folks who didn't understand my heart, and while that's sad, it is what it is."
While the school district has no Facebook policy for its teachers, Craig Williams, the middle school's principal, said school officials are "looking into it."
In a news release, Kansas Equality Coalition Executive Director Thomas Witt condemned Conkling's public sentiments, saying it isolates students.
"All this talk in the news about gay marriage recently has finally driven me to write. Gay marriage is wrong because homosexuality is wrong. The Bible clearly states it is sin. Now I do not claim it to be a sin any worse than other sins. It ranks in God's eyes the same as murder, lying, stealing, or cheating. His standards are perfect and ALL have sinned and fallen short of His glory. Sin is sin and we all deserve hell. Only those who accept Christ as Lord and daily with the help of the Spirit do their best to turn from sin will enter the Kingdom of Heaven. There aren't multiple ways to get to Heaven. There is one. To many this may seem close minded and antagonistic, but it doesn't make it any less true. Folks I am willing to admit that my depravity is just as great as anyone else's, and without Christ I'd be destined for hell, if not for the undeserved grace of God. I'm not condemning gay marriage because I hate gay people. I am doing it because those who embrace it will never enter the Kingdom of Heaven. And I desire that for no one."
As more are embracing social media as a regular method of communication and information sharing, school districts across the country are grappling with how to keep online interactions among students and teachers constructive.
Greater online exposure has also heightened scrutiny of educators' personal lives and opinions, which sometimes puts those teachers' employment security at risk.
Viki Knox, a special education teacher in New Jersey, was investigated last fall for posting anti-gay comments on Facebook. She reportedly wrote on the site that homosexuality is "a perverted spirit that has existed from the beginning of creation," and a "sin" that "breeds like cancer."
Last fall, Florida teacher Jerry Buell was reassigned after an anti-gay Facebook post that denounced New York's decision to allow same-sex marriage. Buell wrote that he "almost threw up" when he heard the news.
"If they want to call it a union, go ahead," Buell wrote. "But don't insult a man and woman's marriage by throwing it in the same cesspool as same-sex whatever! God will not be mocked. When did this sin become acceptable???"
Other Educator Controversies: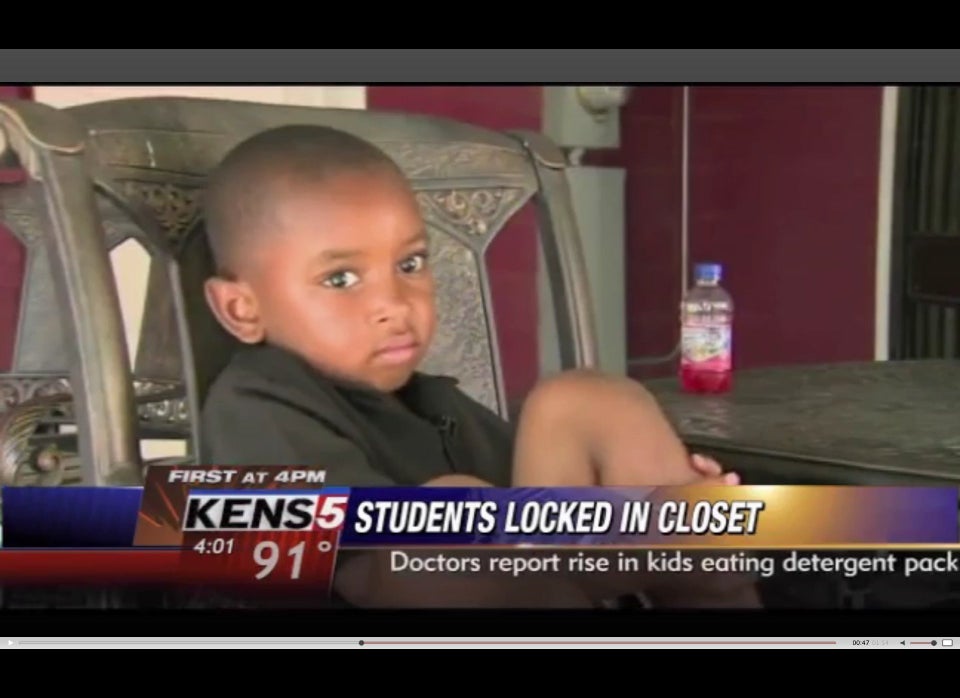 Teacher Controversies
Related
Popular in the Community