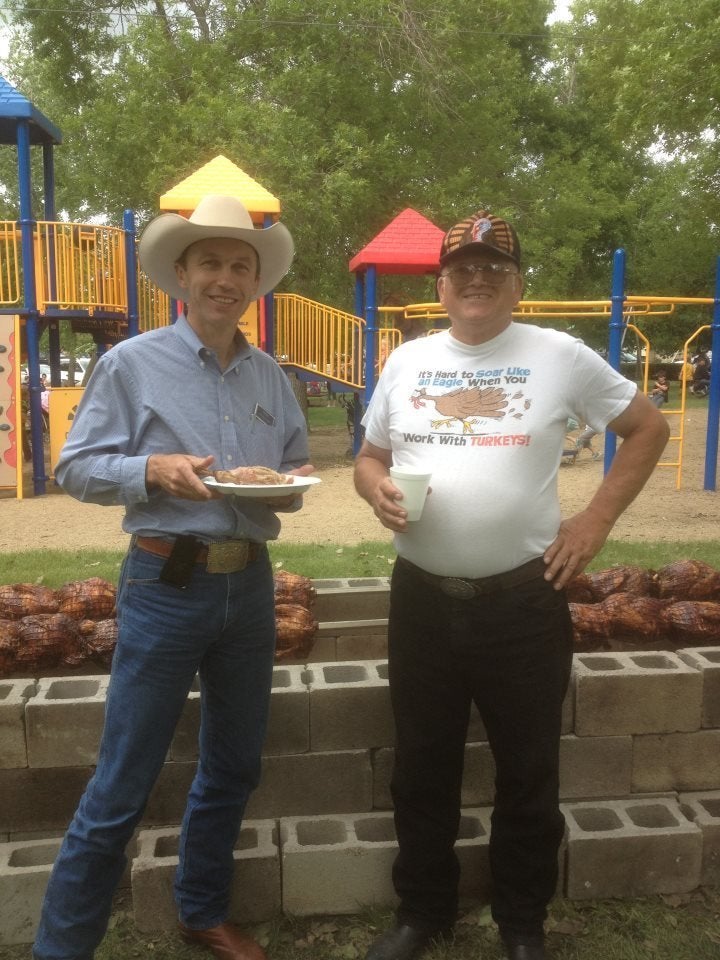 As the candidates in North Dakota's gubernatorial race barnstorm the state during the few warm months of the year, property taxes and the state surplus continue to take center stage.
In the wake of voters' rejection last week of Measure 2, which would have abolished all property taxes in the state, Gov. Jack Dalrymple (R) has played up his work on the issue. His opponent, state Senate Minority Leader Ryan Taylor (D), is focusing on a new plan, which he announced during an event in Bismarck Monday.
Taylor, a rancher from Towner, proposes using the state's surplus, which is funded primarily by oil revenues, to pay for a three-part tax relief plan for residents. The Bismarck Tribune reported that Taylor's plan focuses on creating tax reduction strategies for residential and agricultural properties and implementing a tax credit for rental income. He released an online ad laying out his plan.
Dalrymple, meanwhile, has addressed the property tax issue in various ways while in office, including by signing a $500 million tax relief package during the 2011 legislative session. Campaign spokeswoman Amanda Gottfried said that Dalrymple is highlighting plans to use the surplus to address the influx of residents in western North Dakota, by constructing housing and infrastructure and adding emergency services. Dalrymple also pressed for the construction of a pipeline in the state, which Gottfried noted would take oil tankers off of the state's roads.
The dueling policy planks come as both candidates press the flesh at campaign stops across the state, a mainstay of North Dakota summer months. Dalrymple and his wife, Betsy, hit several events this past Saturday, including festivities to celebrate the 125th anniversary of the community of Edgley, while Taylor attended the 52nd annual turkey barbecue in the community of Aneta.
"There are so many events going on," former state Rep. Ben Vig told HuffPost, noting that many statewide candidates also appeared at a car festival and parade in Valley City Saturday.
Vig, an organizer of the Aneta turkey barbecue, said that the event attracted 3,000 people to the rural town of 222, including several statewide and local candidates. He said the event has long been a mainstay for politicos and visitors.
"Sixty years ago, everyone raised turkeys and they got together for a turkey festival," Vig said. "Farmers today don't have turkeys but we continue with the barbecue. It is a great family tradition."
Popular in the Community