 WASHINGTON -- In this month's employee newsletter, the head of a Michigan processed-food company endorsed Republican nominee Mitt Romney and criticized President Barack Obama for spending too much government money. Jack DeWitt, the president of Request Foods, called Obama "a complete failure," slamming him on social and economic issues. He did not mention that his company received millions in federal money under Obama.
Request Foods obtained $5.5 million under a federal grant program that Obama's stimulus bill increased by $1 billion. Last year, the company greatly expanded its footprint in Holland, Mich., where it used the money for a water treatment plant to serve a new facility.
DeWitt did not return a request for comment; his office said he was not available.
Holland Township Supervisor Terry Nienhuis said the Great Recession appeared to be a boom time for Request Foods. "They are going strong," he told The Huffington Post. "They didn't seem to be affected by it at all. In fact, I think that was one of their strongest growing periods. Yeah, they're doing well. They are providing very important jobs for people who are having difficulty finding employment."
With the help from taxpayer money, Request was able to add at least 250 jobs. That means workers who were hired, at least indirectly, as a result of the stimulus are now being pressed to vote against the president for spending too much money.
"The past 4 years with President Obama, trying to lead and represent us, has been a complete failure," wrote company president Jack DeWitt in the newsletter.
DeWitt joins a handful of other prosperous CEOs urging their employees to oppose Obama, including Westgate Resorts founder David Siegel and the Koch Brothers. Such corporate appeals were illegal for decades, but the Supreme Court's 2010 Citizens United decision freed employers to campaign among their workers as a form of free speech. Romney has encouraged companies to do so. Next week, the National Federation of Independent Business, which backs the GOP, is hosting an event to educate bosses on how best to pressure their workers come Election Day.
HuffPost received DeWitt's newsletter via Offthebus@huffingtonpost.com.
[Has your boss pressured you about the November elections? Let us know at Offthebus@huffingtonpost.com]
Request Foods makes frozen dinners and soups for a variety of prepared-food brands, including Campbell's. In February 2010, it was awarded $5.5 million in Community Development Block Grant money to upgrade its water treatment facility. These block grants, which are funded by the U.S. Department of Housing and Urban Development, were expanded by $1 billion under the American Recovery and Reinvestment Act of 2009, commonly known as the stimulus bill.
In addition to the federal grant money, which is administered by local officials, Request received local tax perks.
DeWitt applauded the free government money at the time.
But in his recent screed to employees, DeWitt focuses on excessive government spending as a key reason to vote against Obama.
"Obama wants to raise taxes so we have to pay more money toward Washington's spending; however, it's obvious that Washington needs to become smaller and spend less of our hard-earned money," he wrote.
Eric Manthei, the logistics coordinator for Request Foods, told HuffPost that the newsletter did not cause any reaction among employees. "I don't think it was weird at all," he said. "They are very open and transparent with their thoughts and beliefs. All the employees fall in line. They support our business policies."
DeWitt closed his letter by congratulating his workers on "another great year."
DeWitt's message, published under the newsletter's "What's Cookin'" heading, also contained multiple declarations of conservative political preferences unrelated to business, including on abortion and gay marriage. Read the whole thing below:
November 6, Election Day Critical For America

by Jack De Witt

On Tuesday, November 6, 2012, we at Request Foods can make a big difference for our Country. Over the past 40-50 years, some Americans have been slowly changing the culture and values of what made the U. S. A. so great. The past 4 years with President Obama, trying to lead and represent us, has been a complete failure.

Obama has brought our Country's debt to 16 trillion dollars, and he has lost respect and credibility with other countries. He is the first U.S. President to publicly approve homosexual marriage and oppose the Federal Defense of Marriage Act. Over the past 40+ years, more than 40 million babies have been killed by abortion, which Obama wants our tax dollars to support. Obama wants a bigger government -- not only in Washington -- but he also wants all government agencies to expand and become more controlling. His agenda promotes more regulations and rules which makes it difficult to start and grow business (such as Request Foods).

Obama wants to raise taxes so we have to pay more money toward Washington's spending; however, it's obvious that Washington needs to become smaller and spend less of our hard-earned money. Please also note that four years ago, gasoline was less than $2.00 per gallon. Today and over the past three years, it has been close to $4.00 per gallon.

What can we do? What am I going to do? I am going to vote on November 6 for new hope and change by voting for Mitt Romney, Paul Ryan and Pete Hoekstra. I hope you will join with me, so we have a better America with less government, less taxes, less regulations, and lower gasoline prices. I believe that voting in these folks would also help lower the number of abortions and enable Request Foods to manage its own health care costs.

Also, thank you for another great year at Request. May God bless each one of us, our families, Request Foods, and our great Country, the United States of America."

On its website, Request Foods describes itself as "a privately owned and financially sound company, we do our best to run our business based on Christian values."
Manthei said DeWitt's missive wasn't shocking to his employees. "It's not like it's large facts that people haven't heard before," he said. "They were basic talking points. I don't think it was a huge, persuasive one. It's just the opinion of the company."
Support HuffPost
The Stakes Have Never Been Higher
Before You Go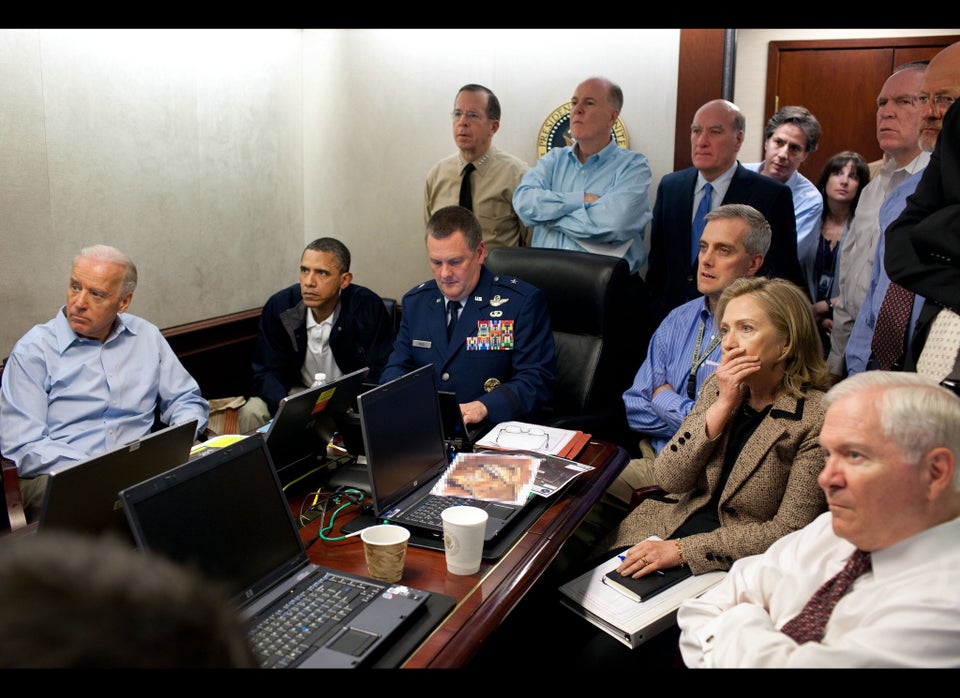 Most Iconic Photos Of Obama's First Term
Popular in the Community