Jack Dorsey made a surprise endorsement for president on Sunday that had social media users scratching their heads.
"He can and he will," Dorsey commented.
When asked if he was "endorsing or just predicting," Dorsey responded: "Both."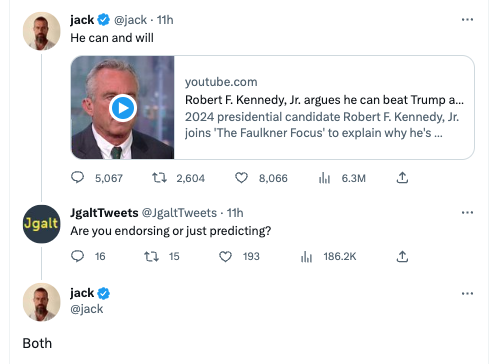 Dorsey's endorsement puzzled people on Twitter, who recalled his 2022 prediction that Elon Musk was "the singular solution I trust" to take over the platform.
Musk bought the social media company for $44 billion in October. The value of the company has since plummeted almost two-thirds following erratic changes made by Musk, including the welcoming back of far-right figures onto the platform.
Dorsey himself last month said it "all went south" following the purchase, saying Musk wasn't the correct person to lead the company.
Popular in the Community