Jack is back -- for good, this time.
Twitter on Monday named Jack Dorsey its permanent CEO. Dorsey is a co-founder of the social media giant and had been serving as interim head after Dick Costolo stepped down in June.
"My commitment to Twitter runs incredibly deep," Dorsey said in a call with press following the announcement. "No one is more committed than I am to help achieve its promise."
It's no wonder Dorsey chose the word "commitment": He also plans to continue on as CEO of mobile payments system Square, which he also co-founded. The juggling act will not be without challenges, experts told The Huffington Post.
The main questions that continue to plague Dorsey, then, are whether Twitter can evolve into a more widely used product and whether that product can make serious money. In other words, is Twitter relevant in an increasingly competitive marketplace?
Take rival Snapchat, for example. It's younger than Twitter, debuting in 2011 versus 2006, but it already has an estimated 200 million users, who reportedly post more than 400 million "snaps" every day. Twitter users supposedly send 500 million tweets daily, a number that's stayed the same since 2013.
Adam Bain, Twitter's former head of business who was named chief operating officer on Monday, is optimistic that Dorsey can reinvigorate the platform.
"Jack's brought fresh thinking to our already strong and diversified business," Bain said during Monday's press call.
"We've been reviewing our roadmaps to make sure that we are making Twitter for everyone around the world -- a lot of initiatives aimed at making sure people can immediately get value out of Twitter and get a lot of power out of it as well," he continued.
Twitter stock, which hit an all-time low in August and has remained volatile over the last several weeks, rose nearly 3 percent in pre-market trading following Monday's news.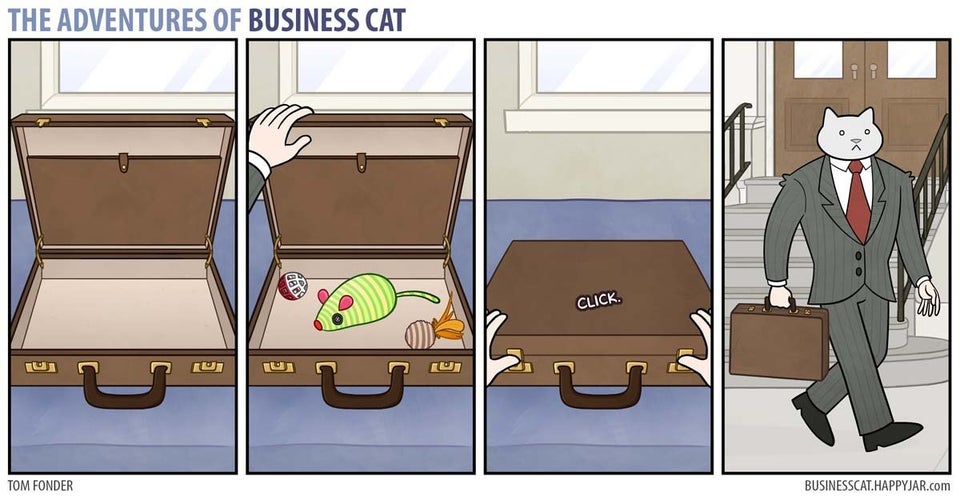 Work Culture Would Change If A Cat Became CEO
Related
Popular in the Community