Jack Dorsey, the co-founder and CEO of Twitter, said Tuesday night that his platform hadn't suspended conspiracy theorist Alex Jones because he "hasn't violated our rules."
"We didn't suspend Alex Jones or Infowars yesterday," Dorsey wrote on Twitter. "We know that's hard for many but the reason is simple: he hasn't violated our rules. We'll enforce if he does."
Several major companies removed some of Jones' content from their platforms this week, including Apple, which took down several podcasts from iTunes, and Google, which banned his personal and Infowars YouTube channels, citing hate speech and harassment. Spotify, Facebook, Stitcher, LinkedIn and Pinterest have also taken action.
Jones, a prominent peddler of conspiracy theories and an adept user of social media, has pushed bizarre claims, including that the 2012 mass shooting at Sandy Hook Elementary School was a hoax and that the 9/11 terrorist attacks were an inside job. He's currently being sued for defamation for his attacks on the families of the Sandy Hook victims.
Dorsey said Tuesday that "accounts like Jones' can often sensationalize issues and spread unsubstantiated rumors" but alluded it was not Twitter's job to censor such content unless it violated the platform's specific guidelines. Instead, Dorsey called on the media to hold people like Jones in check.
"It's critical journalists document, validate, and refute such information directly so people can form their own opinions," he wrote. "This is what serves the public conversation best."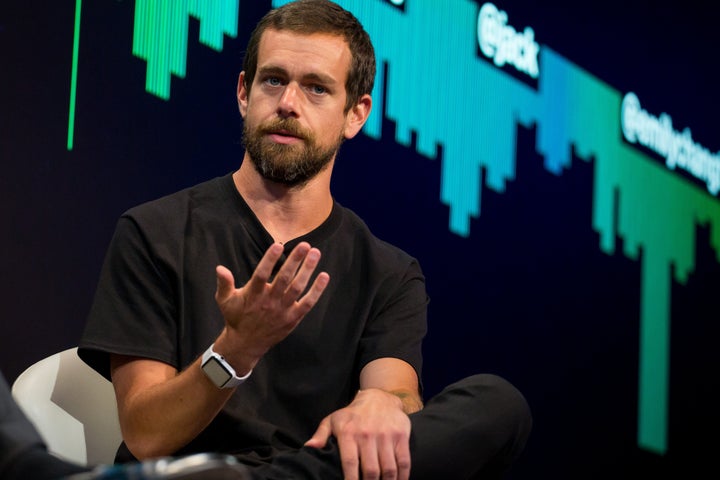 Twitter has various rules that can result in users being suspended or banned, including its "hateful conduct policy" that prohibits "behavior that harasses, intimidates, or uses fear to silence another person's voice." The guidelines say the company doesn't tolerate violent threats, references to mass murder targeting people or behavior that incites fear of a protected group.
"Truth is we've been terrible at explaining our decisions in the past. We're fixing that," Dorsey wrote. "We're going to hold Jones to the same standard we hold to every account, not taking one-off actions to make us feel good in the short term, and adding fuel to new conspiracy theories."
Jones has used the recent efforts to clamp down on his vast online presences as a call to arms for his followers, urging them to buy merchandise and follow his antics on Infowars' personal website and app.
"We knew this was coming," Jones said Monday. "They tried to break all the Republicans, persecute people. Trump broke through their bullying and lies. We stood beside him, and now they want to take out the press from under him, and they want to use me as the distorted poster child to do it. They think you're weak."
Popular in the Community