BMX rider Jack Dumper refuses to let his disability define him.
He simply ties his left sweatshirt sleeve to the left handlebar for stability and pulls off tricks just like his peers. "I've always tried to keep a positive attitude towards it," the teen told HuffPost. "It's never held me back, so I've just embraced it."
Dumper began riding BMX about 3½ years ago after "loving the look of the sport" but never taking part.
"I just jumped straight in and threw myself at every obstacle," he said, revealing that pulling moves felt more "natural" after figuring out the sleeve trick.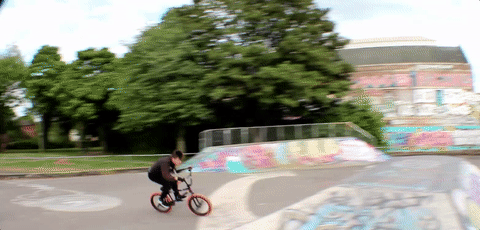 Dumper ultimately dreams of becoming a pro-BMXer, although he says he "can't decide this" and so will continue to "try my hardest to always improve my riding and ultimately have fun and see where it takes me."
"Anything is possible, and you don't need two arms to ride a BMX. BMX is for everyone," he added.
And for other people with disabilities who may be daunted about taking up a sport, Dumper had this inspiring message:
"Don't let anything stop you or anyone tell you that you can't do it, because you can do anything that you set your mind to. You just need to find a way of doing it that works for you, as the only thing in your way is yourself."
BEFORE YOU GO