Correction: This story initially reported that Jack Eyers was the first male model amputee to walk at New York Fashion Week, based on a Caters News Agency press release identifying him as such. In fact, other models with prosthetics preceded Eyers. We regret the error.
Requests for comment from Caters News Agency were not immediately returned.
A male model made history this week at one of the fashion industry's biggest events.
Jack Eyers, a model and an amputee from the United Kingdom, walked down the runway at New York Fashion Week on Sunday as part of the FTL Moda show showcasing designs by Antonio Urzi. The 25-year-old said he was was thrilled to be chosen for the show, which featured models with disabilities from around the world.
"To be the first male amputee model on a New York Fashion Week runway feels amazing -- it feels like such a big deal," Eyers told Caters News in a press release emailed to HuffPost.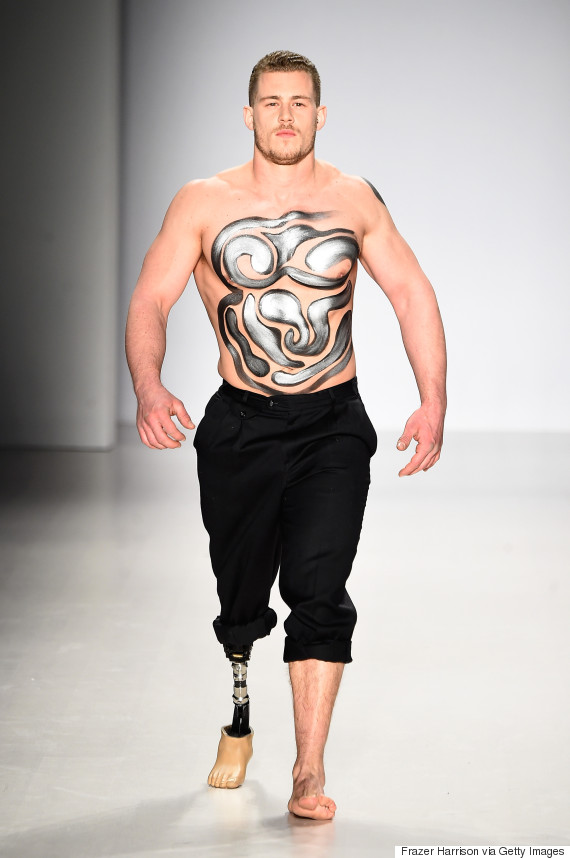 Eyers, who was born with proximal femoral focal deficiency, a condition which affected the growth of his right leg, chose to have that leg amputated at age 16, due to discomfort, according to the release from Caters News. He now works as a spokesperson for Models of Diversity, an agency that aims to promote diversity on the runway. Urzi chose Eyers for the show after teaming up with the group.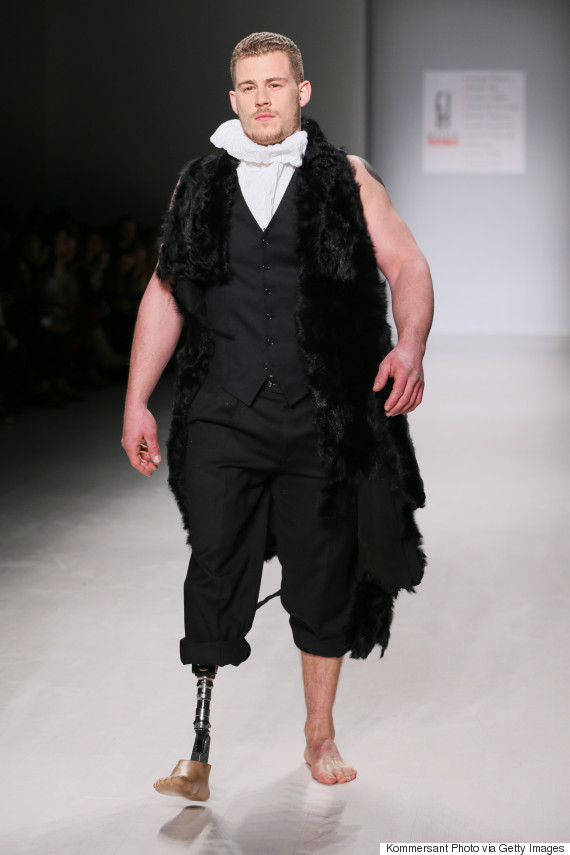 The model, who was nominated for Men's Health magazine's Man of the Year, told Caters News that his appearance at NYFW shines a spotlight on the lack of people with disabilities walking the runway.
"I just want to show that having a disability doesn't need to hold you back," he said in the press release. "I want people to see me, and to realize that there needs to be more disabled models walking the runway."
Correction: An earlier version of this story misidentified Jack Eyers as the first male model amputee to walk at Fashion Week.
Related
Before You Go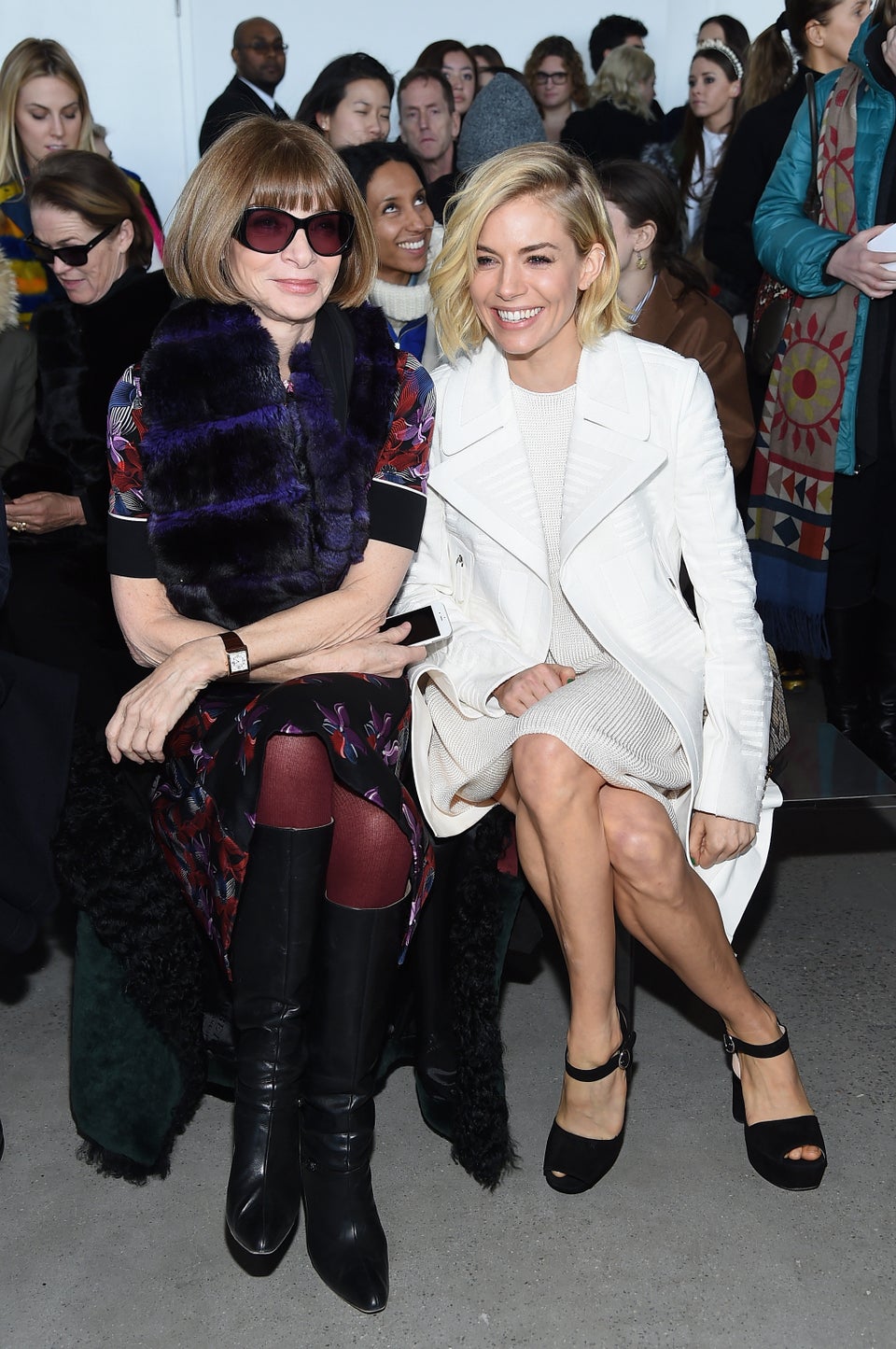 Mike Coppola via Getty Images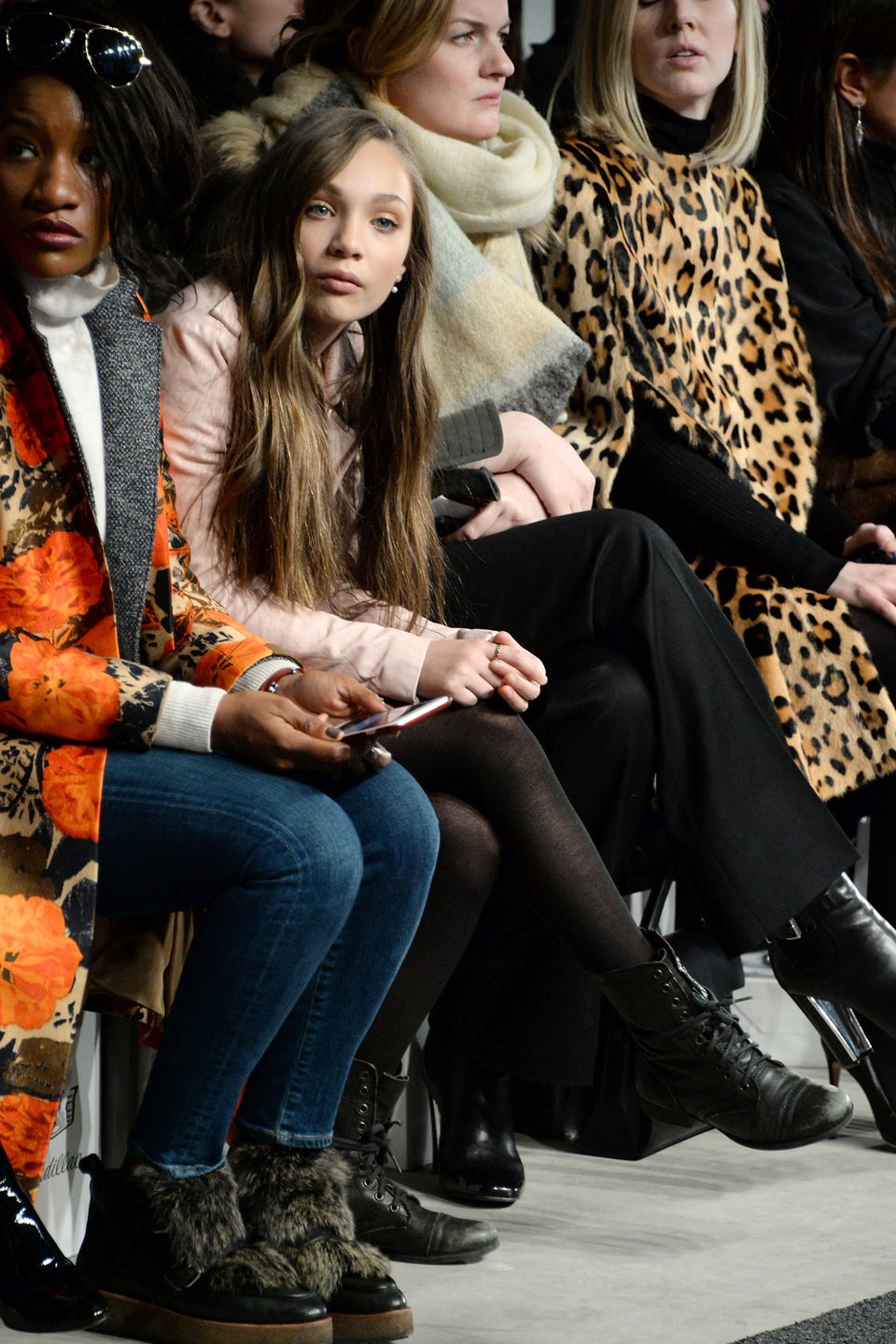 Ben Gabbe via Getty Images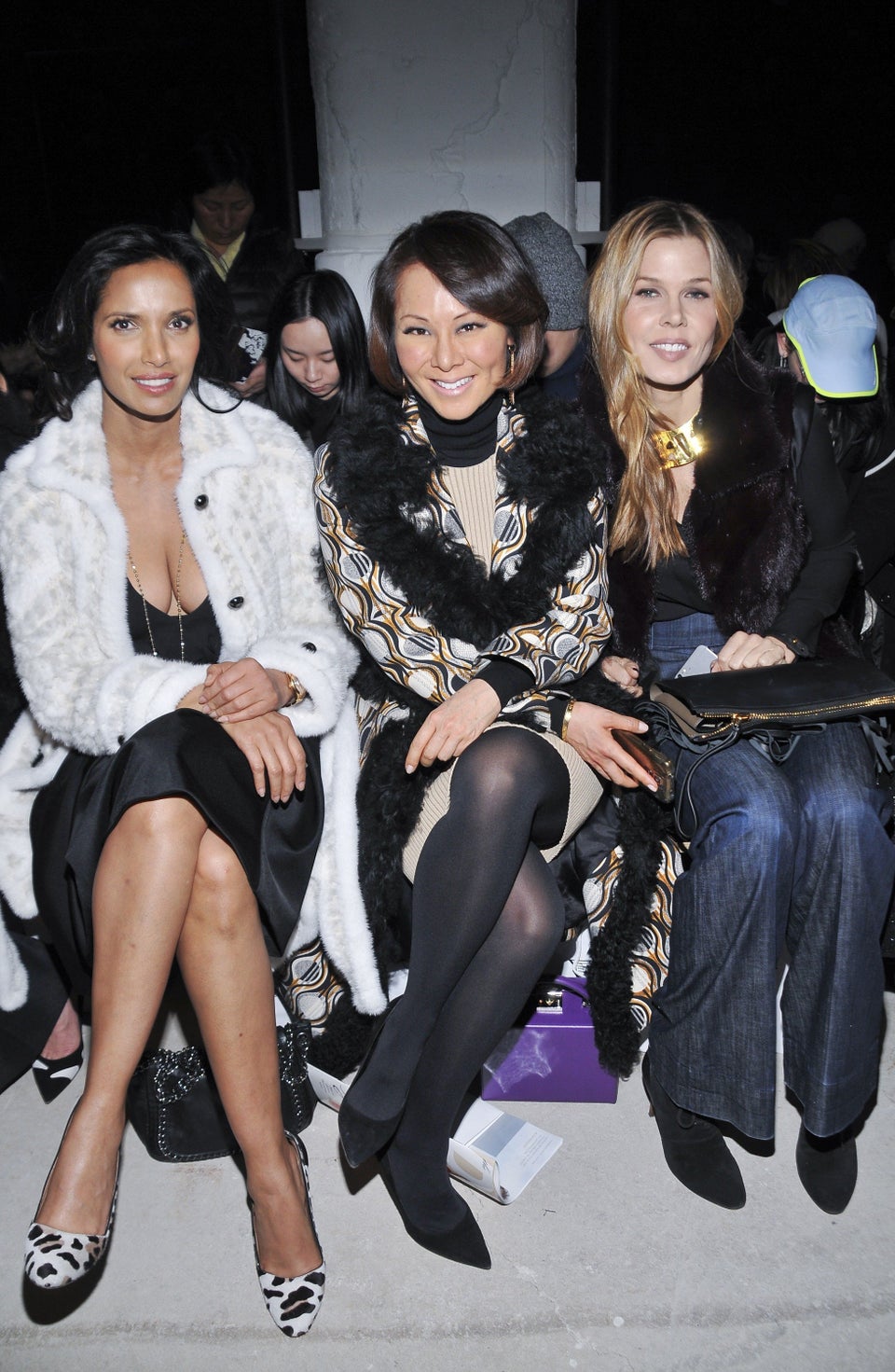 Jenny Anderson via Getty Images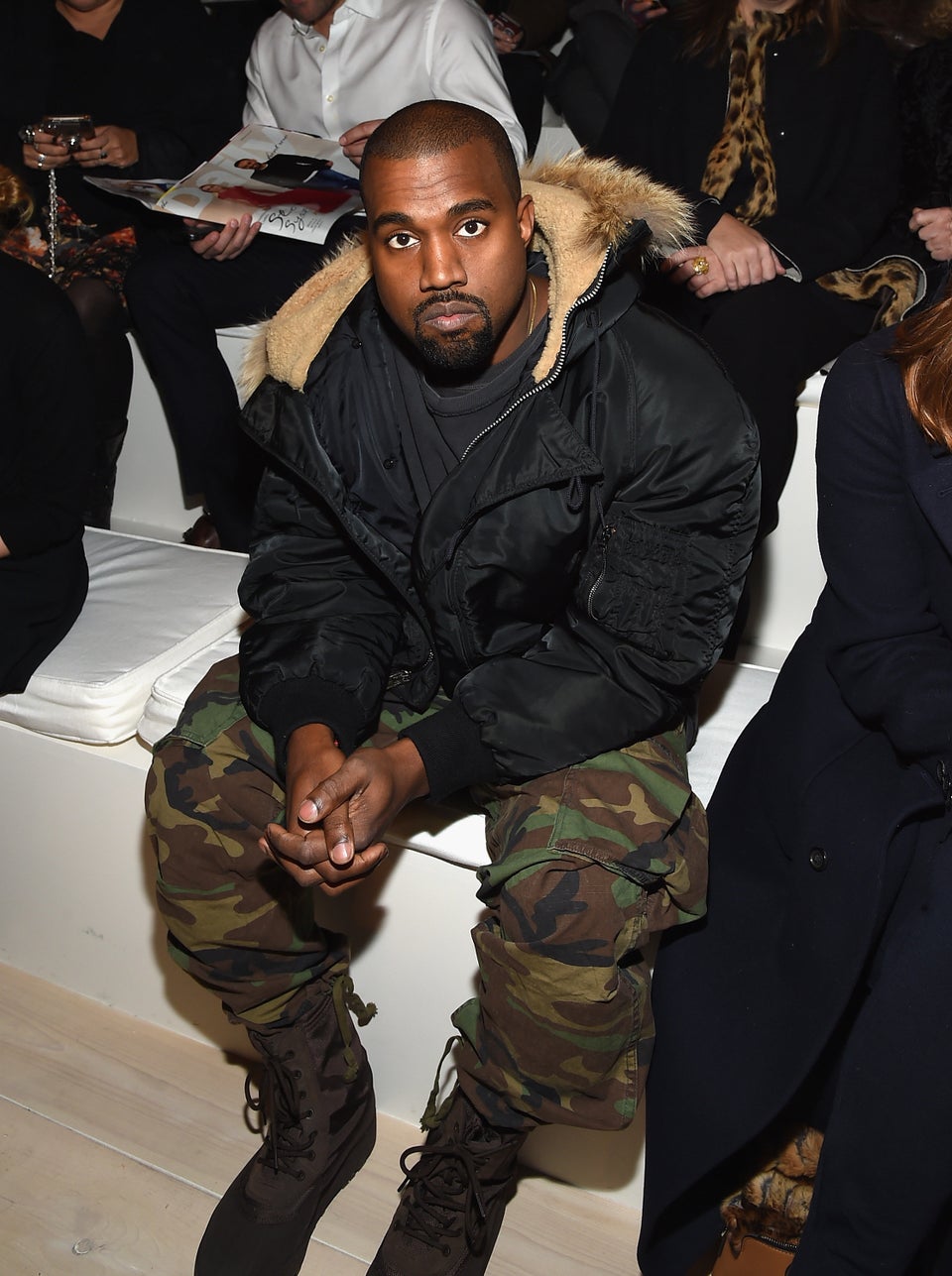 Mike Coppola via Getty Images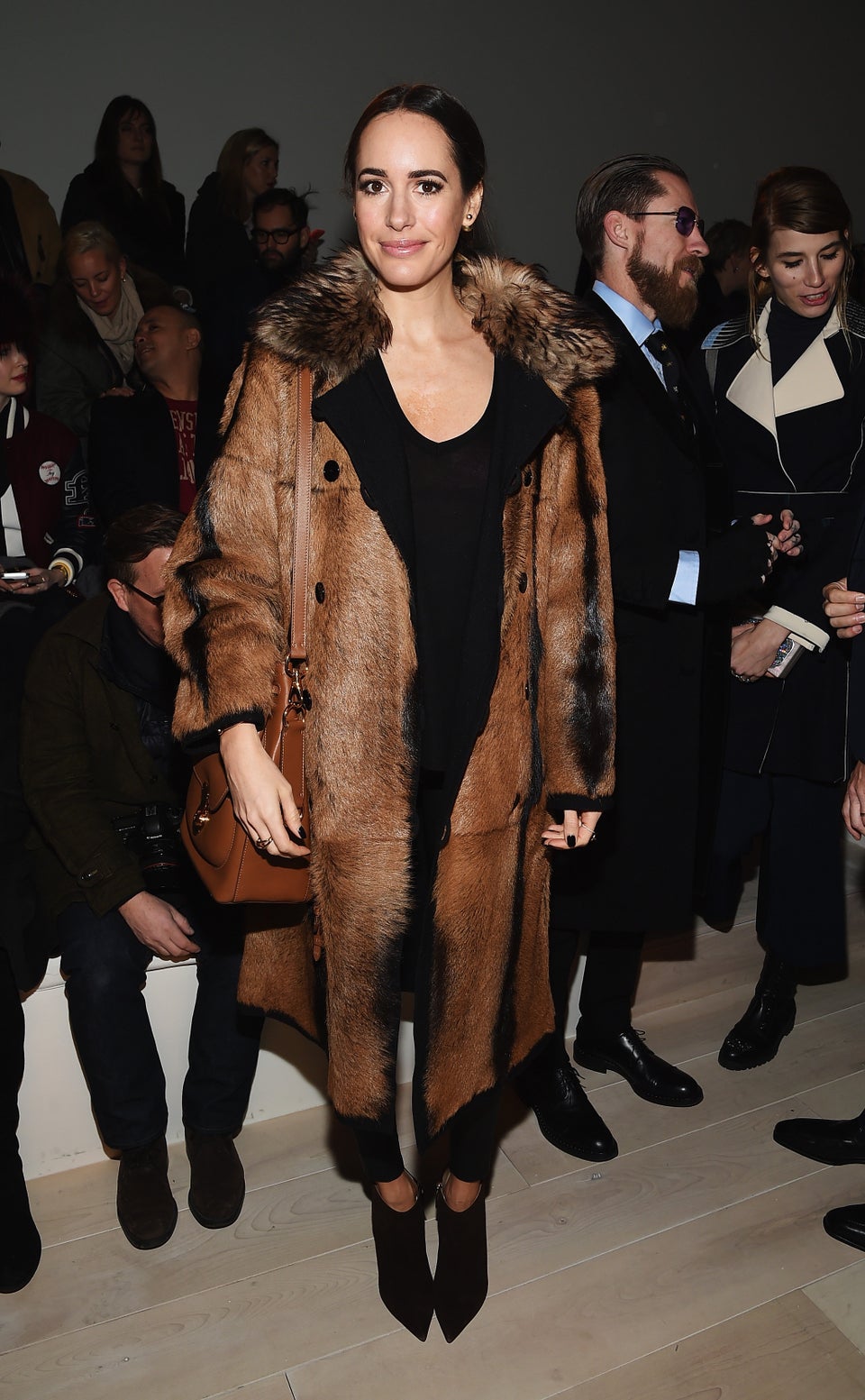 Mike Coppola via Getty Images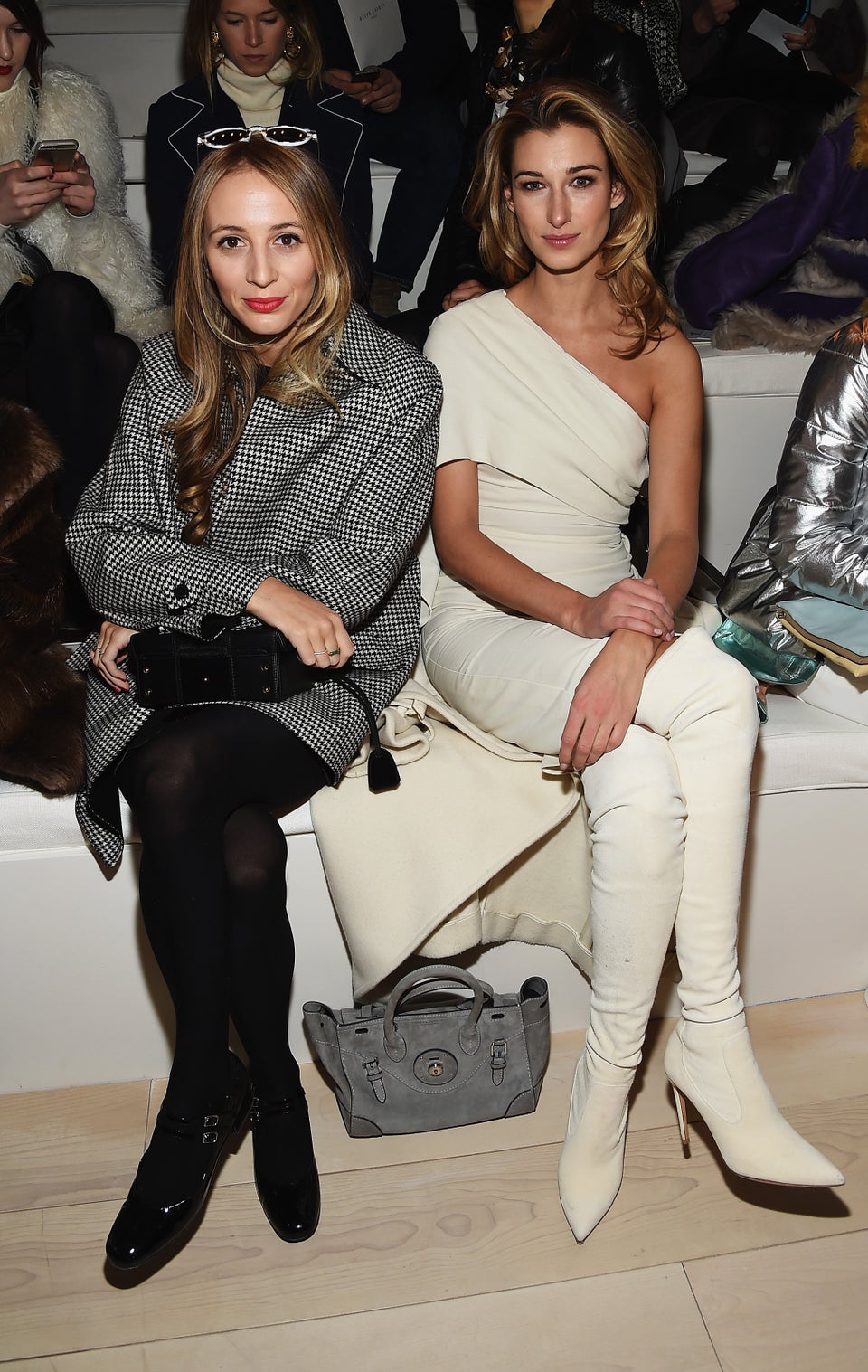 Mike Coppola via Getty Images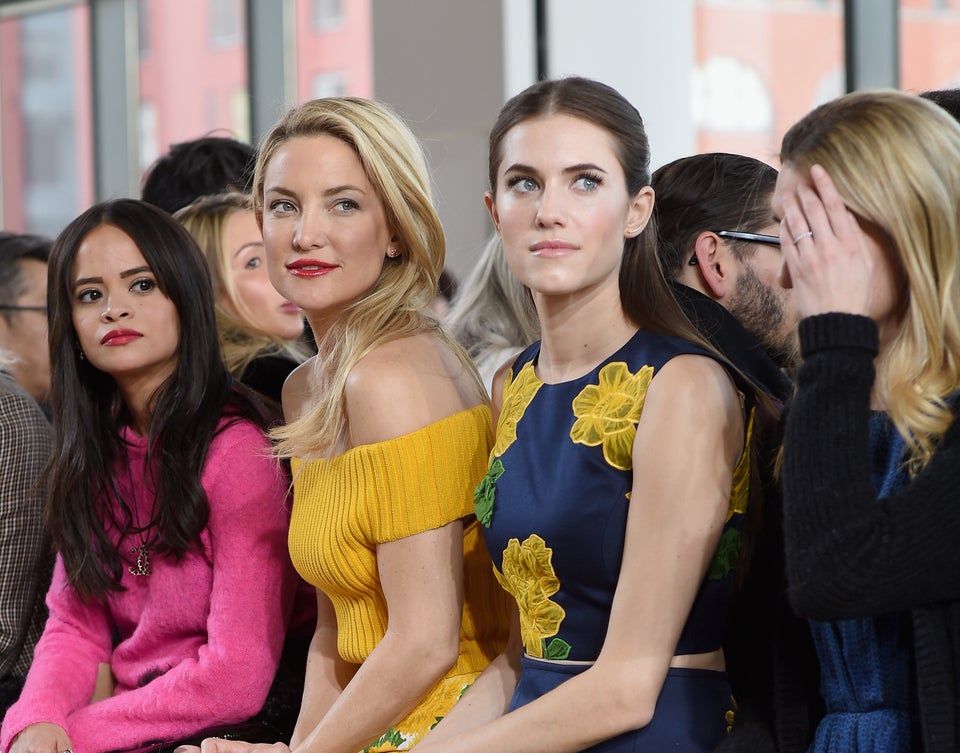 Dimitrios Kambouris via Getty Images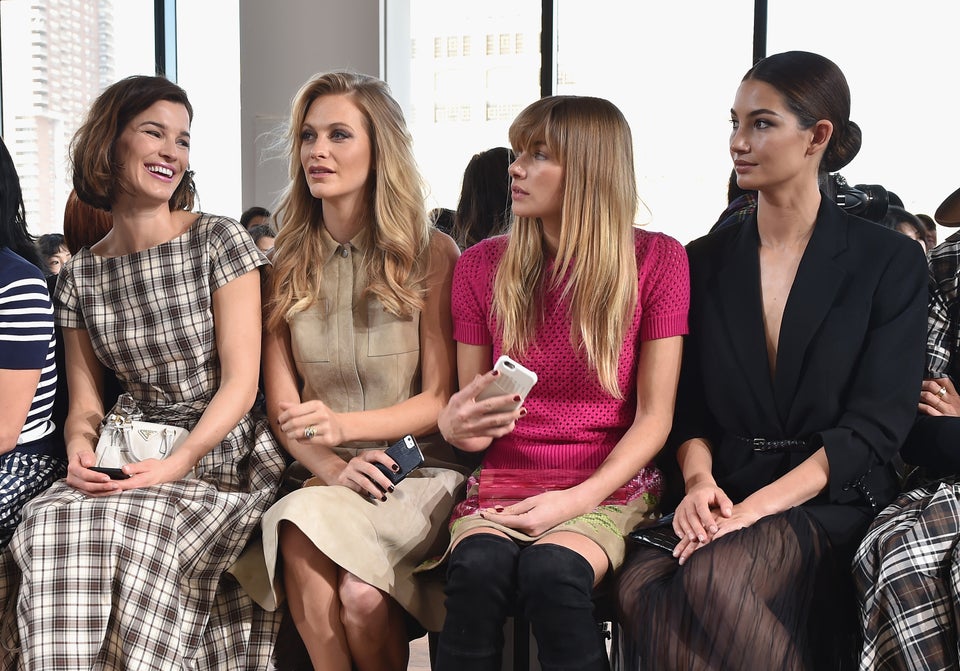 Larry Busacca via Getty Images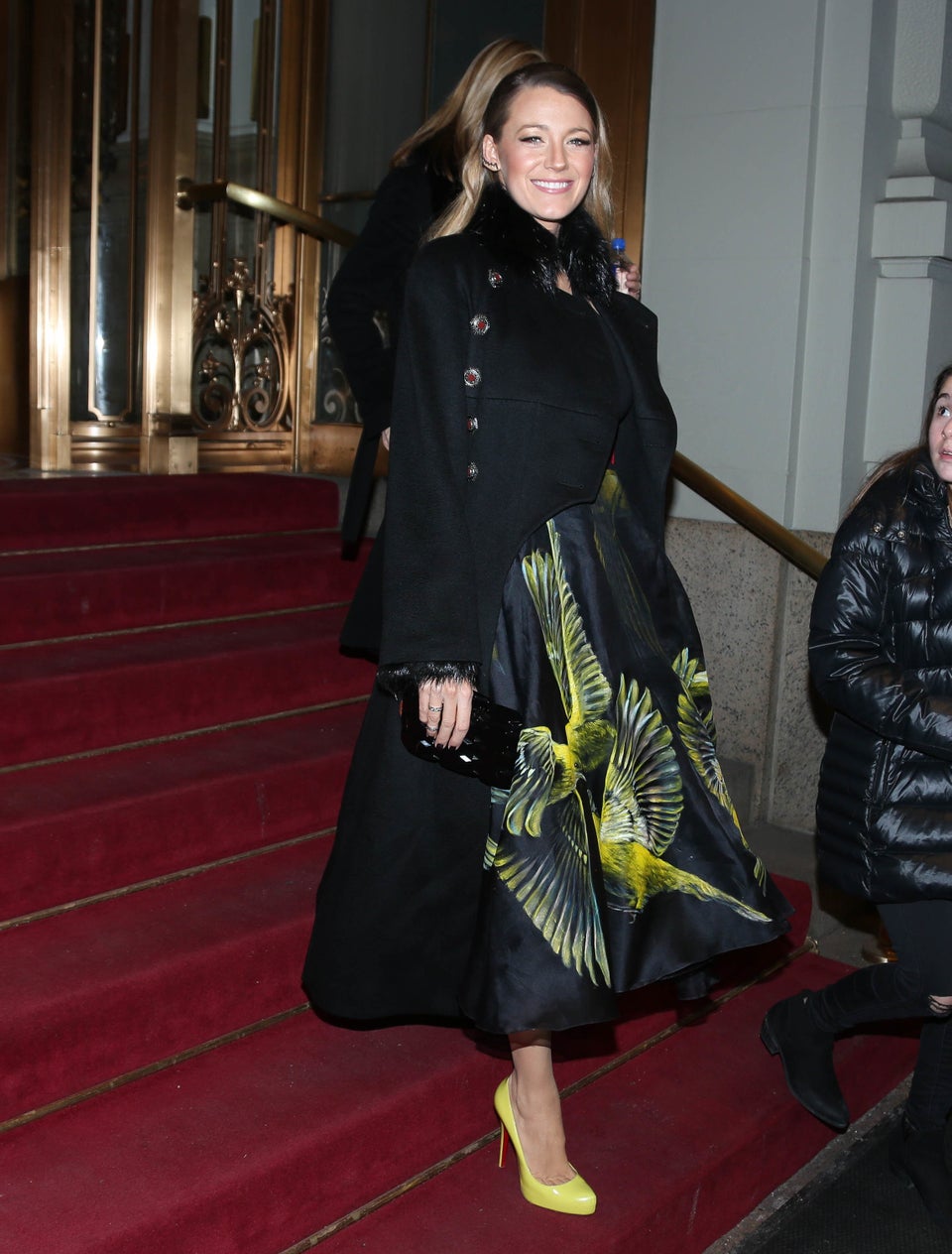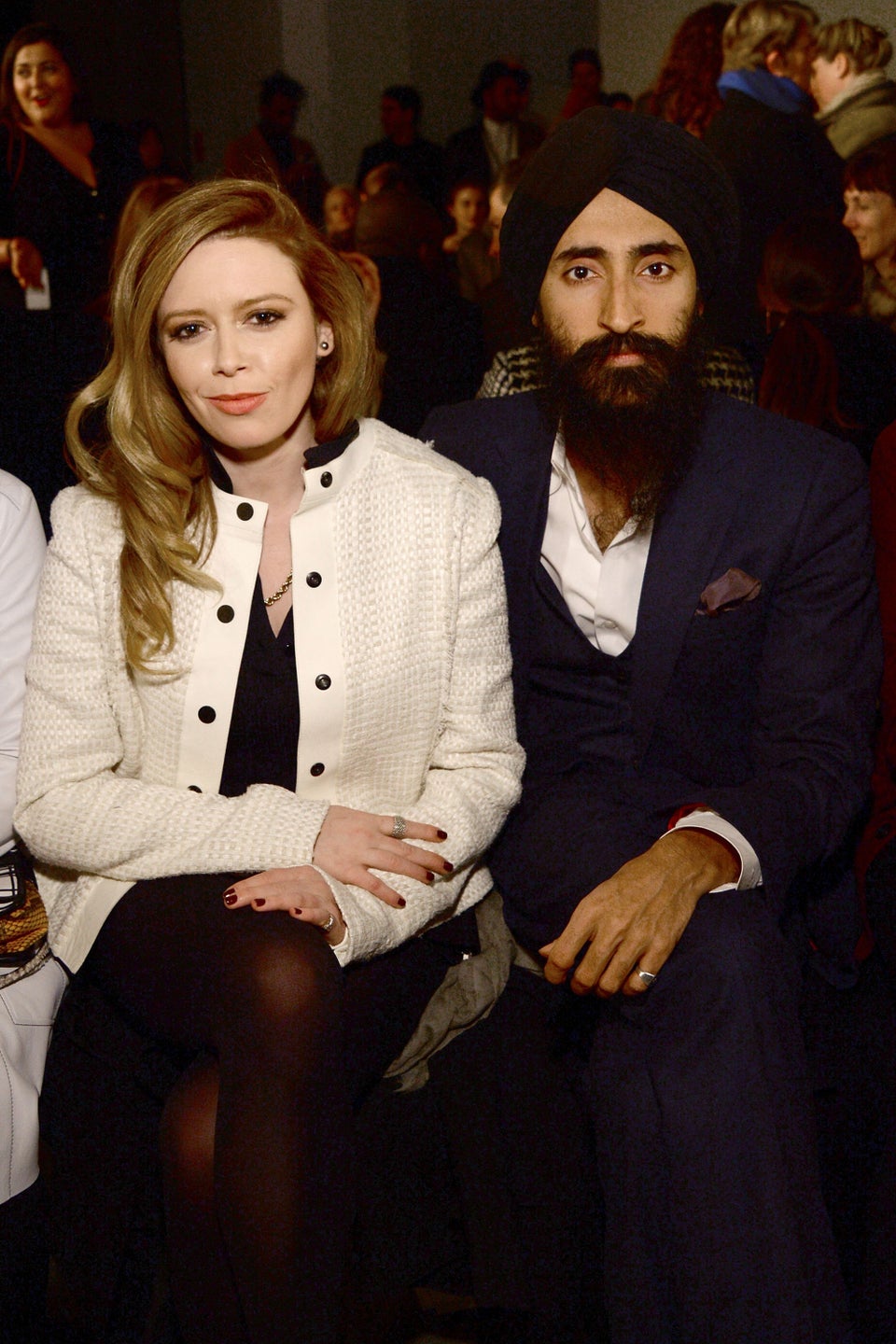 Ben Gabbe via Getty Images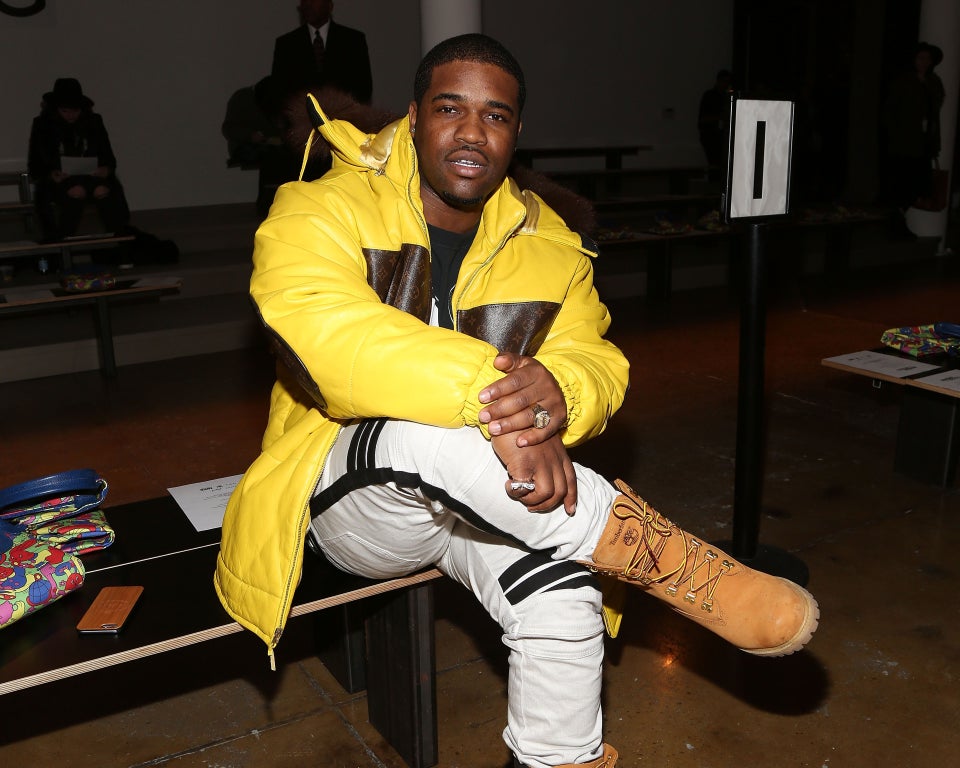 Taylor Hill via Getty Images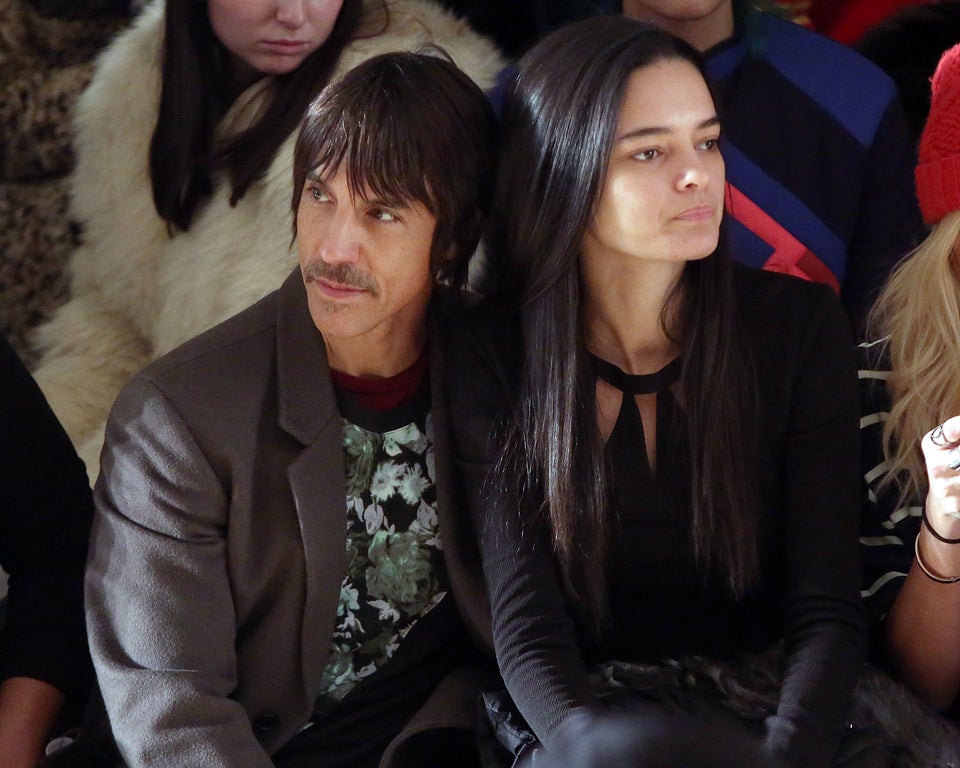 Taylor Hill via Getty Images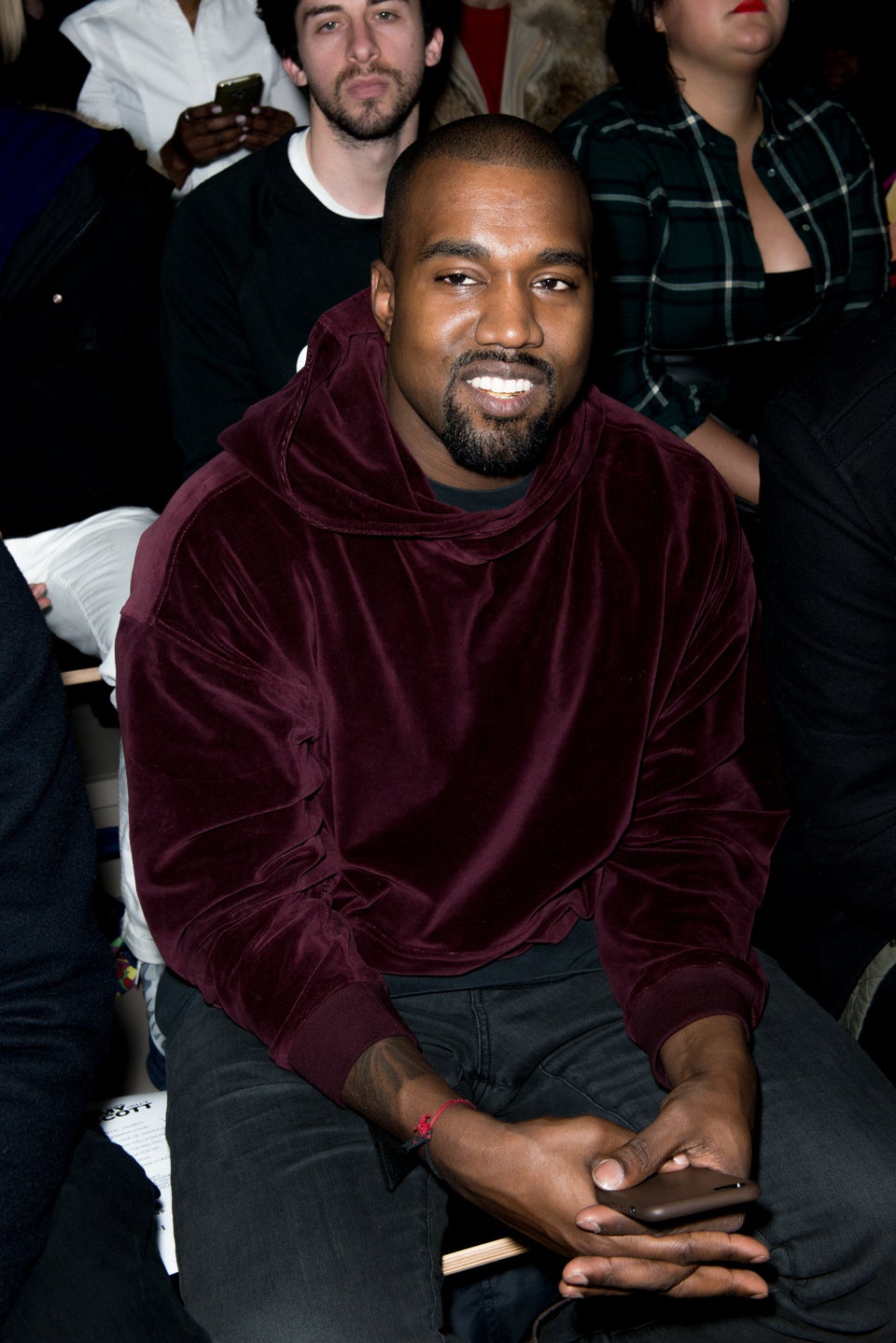 Wendell Teodoro via Getty Images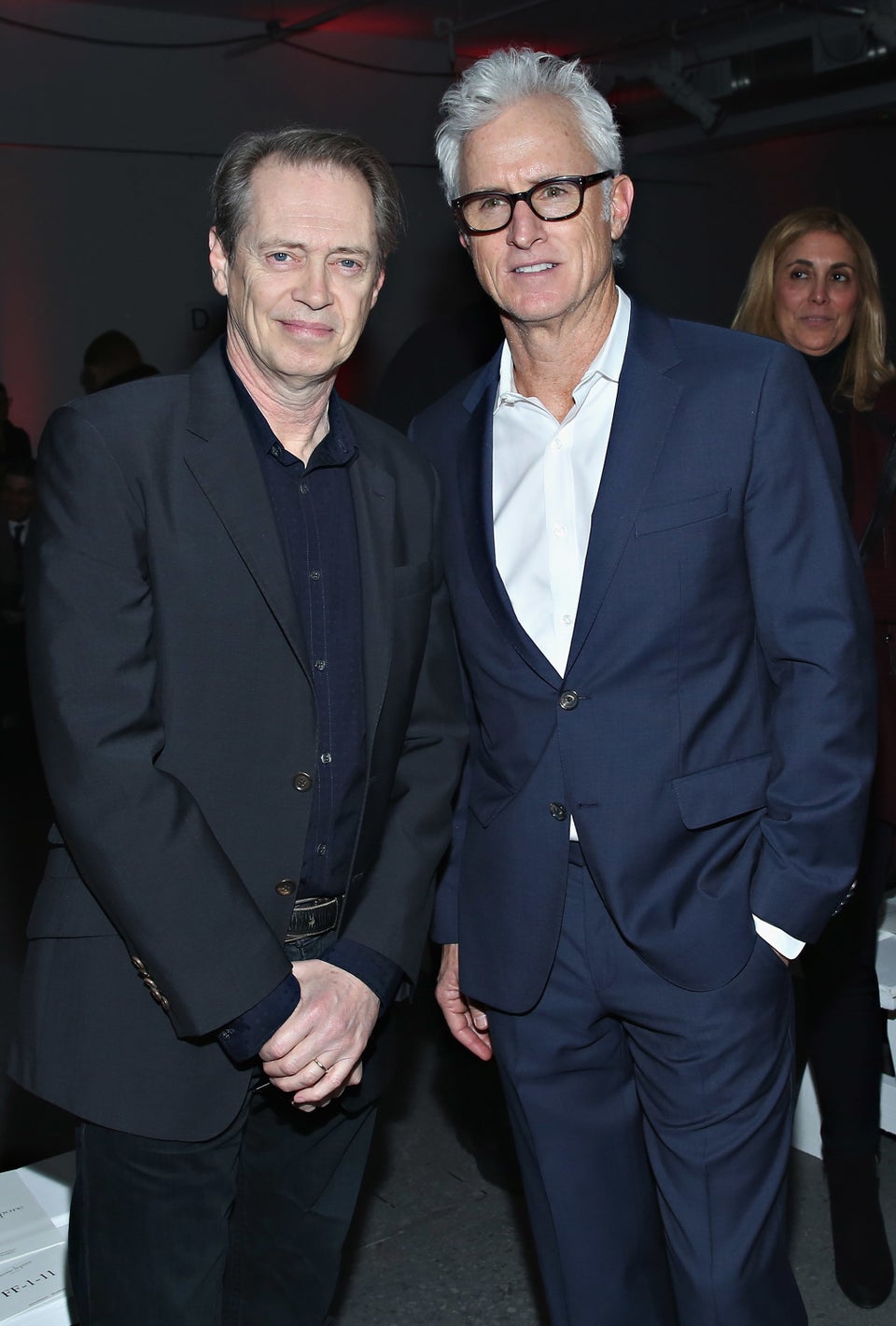 Cindy Ord via Getty Images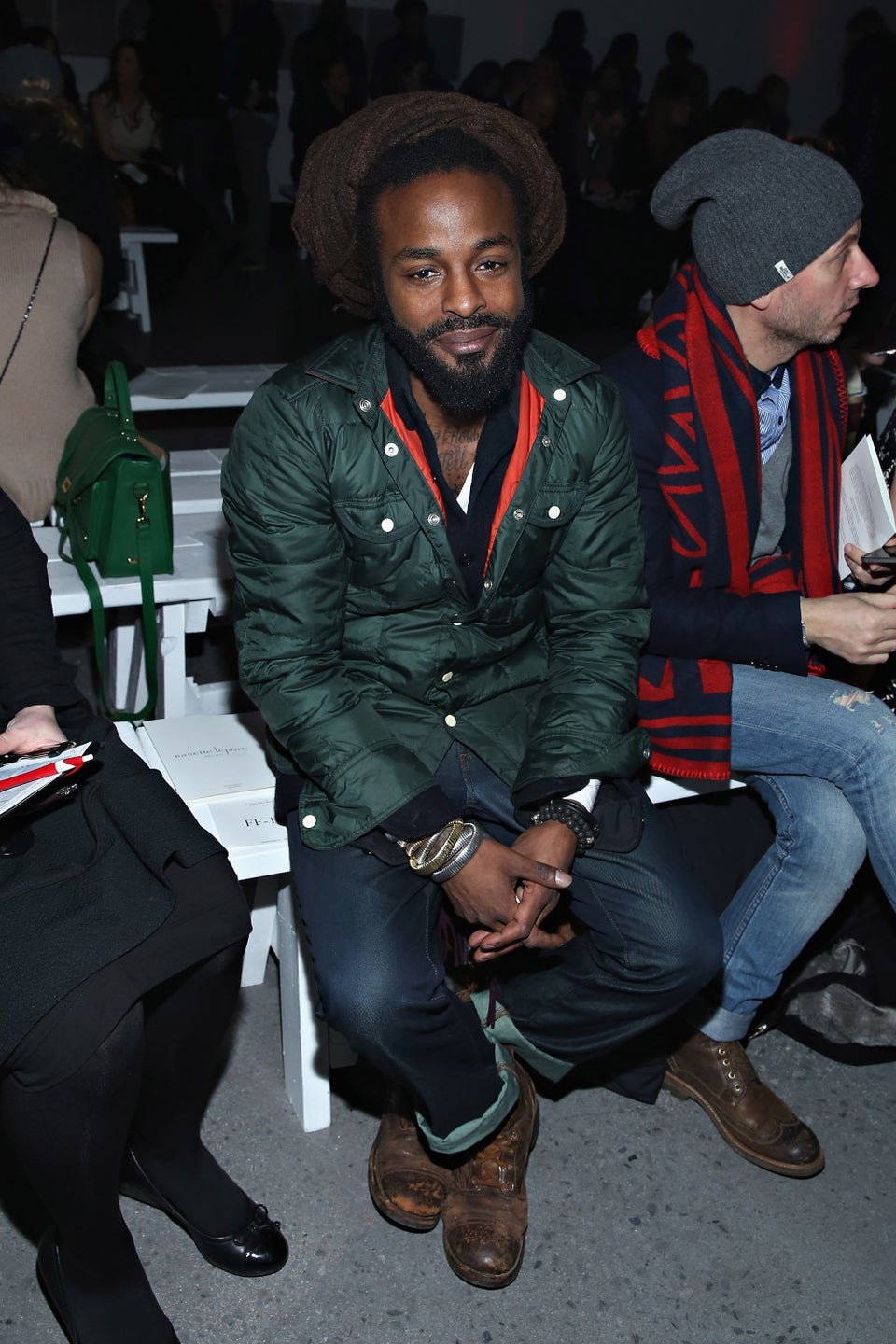 Cindy Ord via Getty Images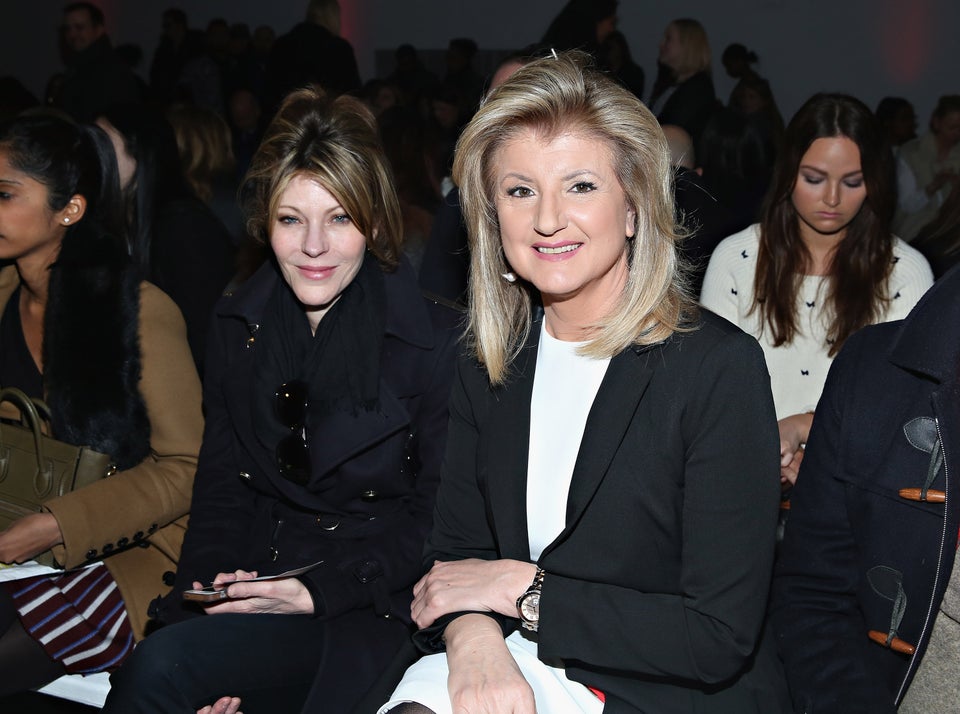 Cindy Ord via Getty Images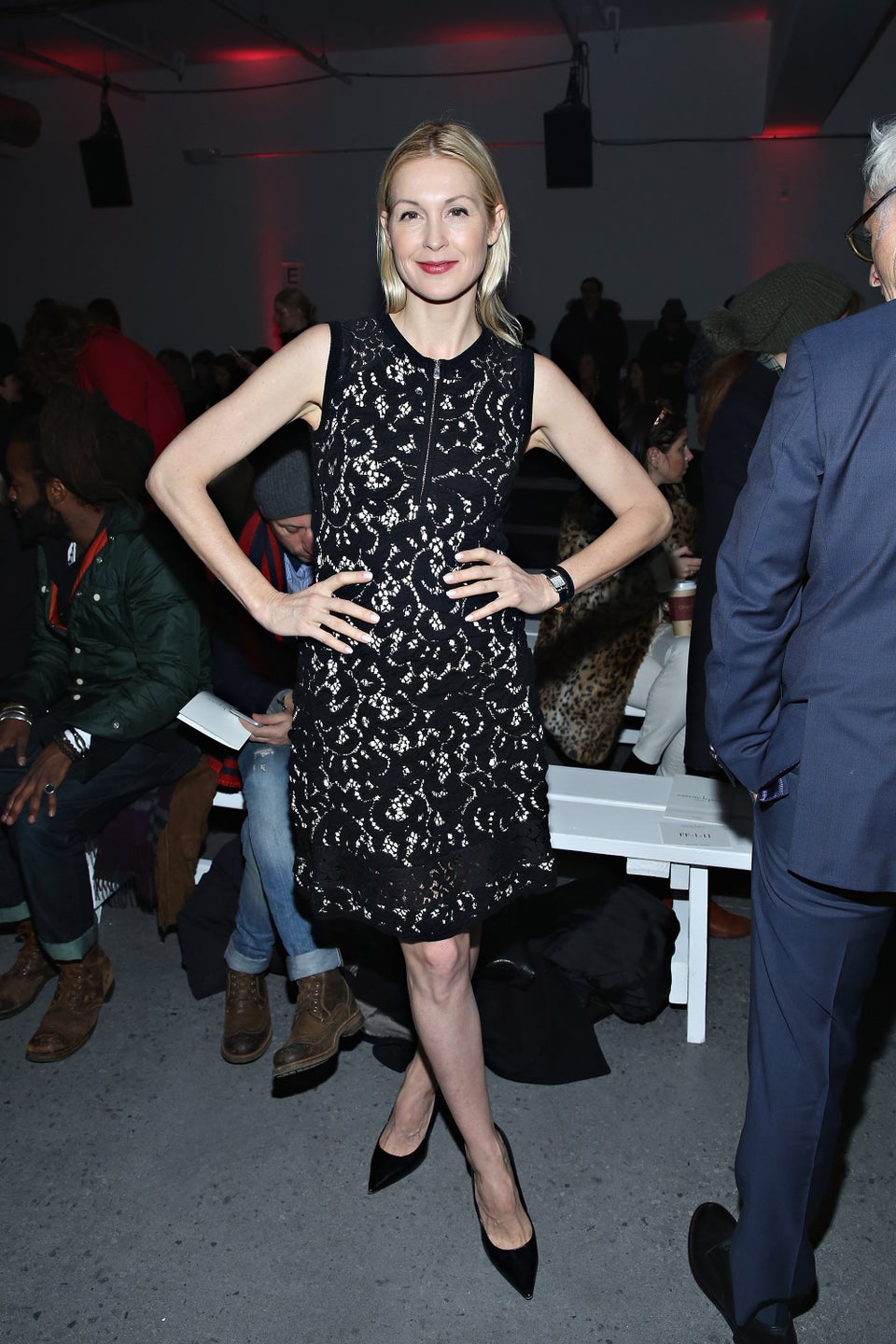 Cindy Ord via Getty Images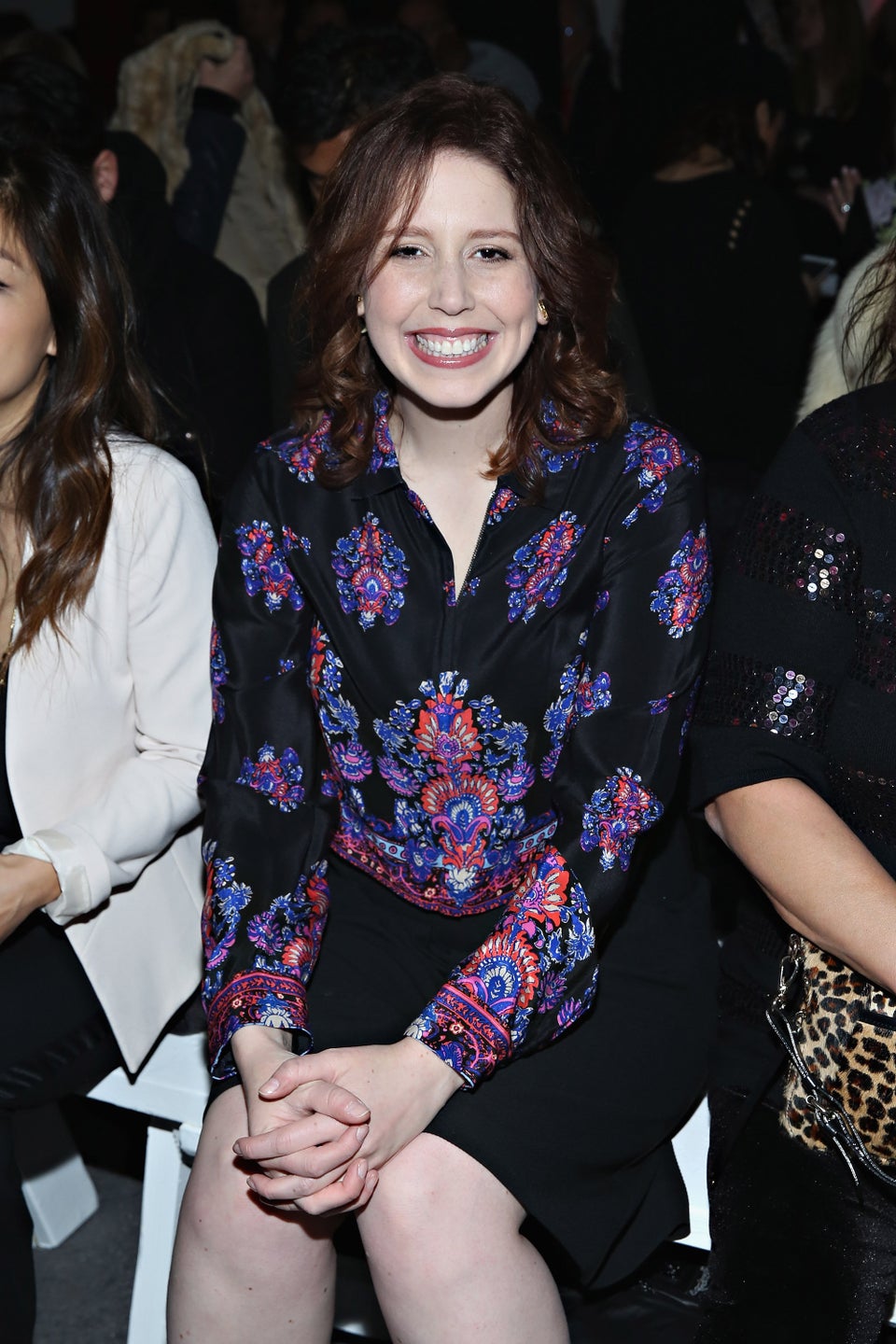 Cindy Ord via Getty Images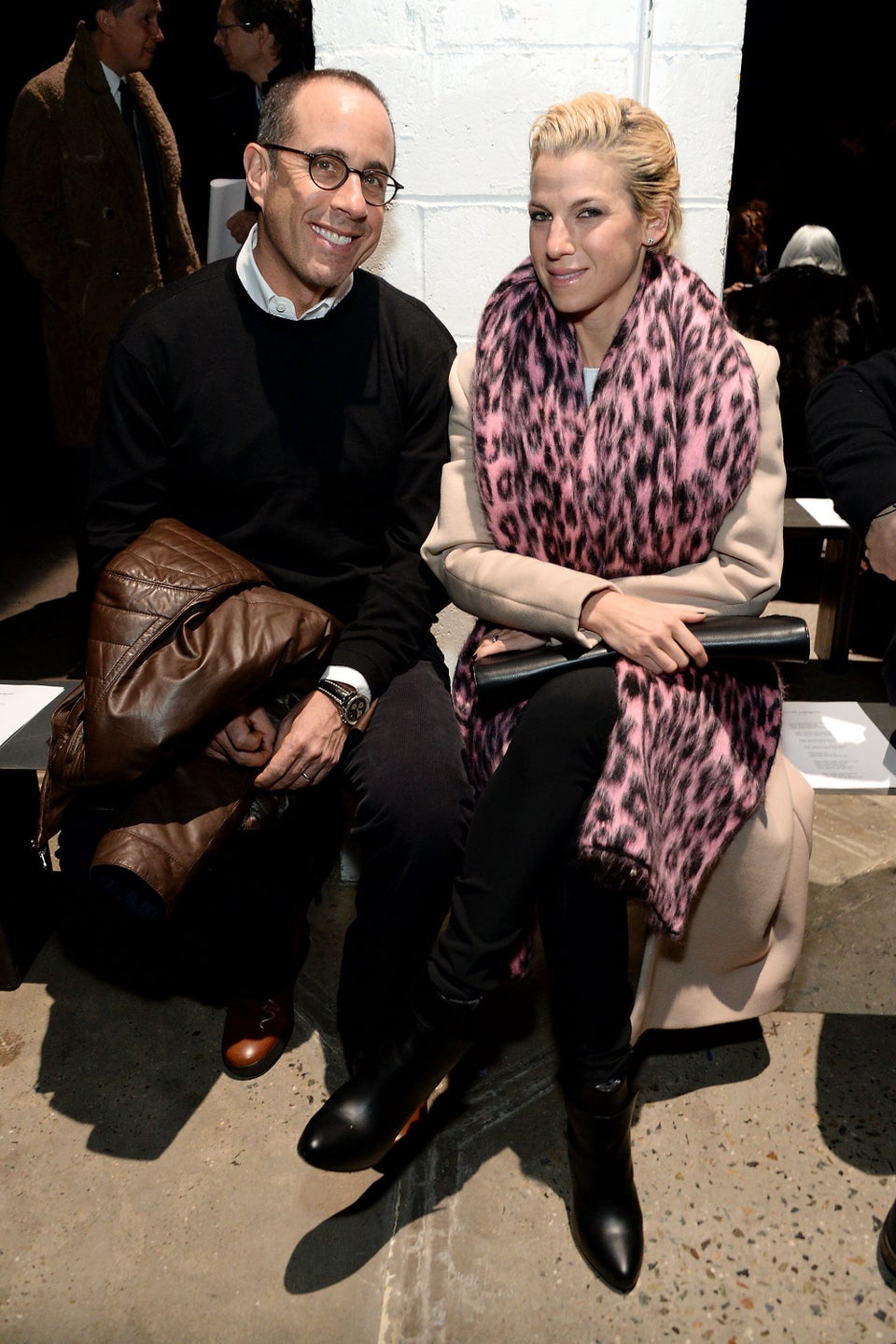 Ben Gabbe via Getty Images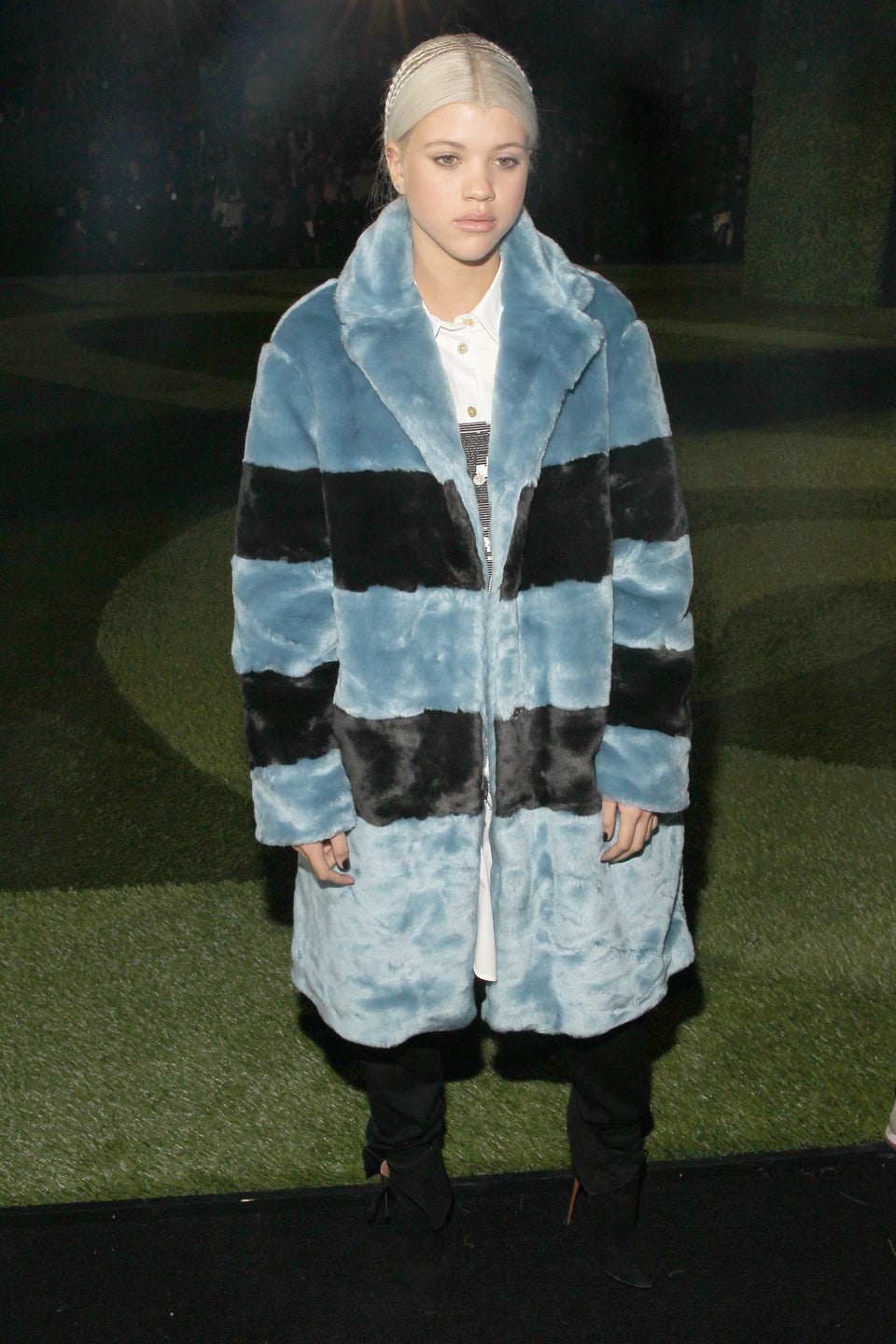 Astrid Stawiarz via Getty Images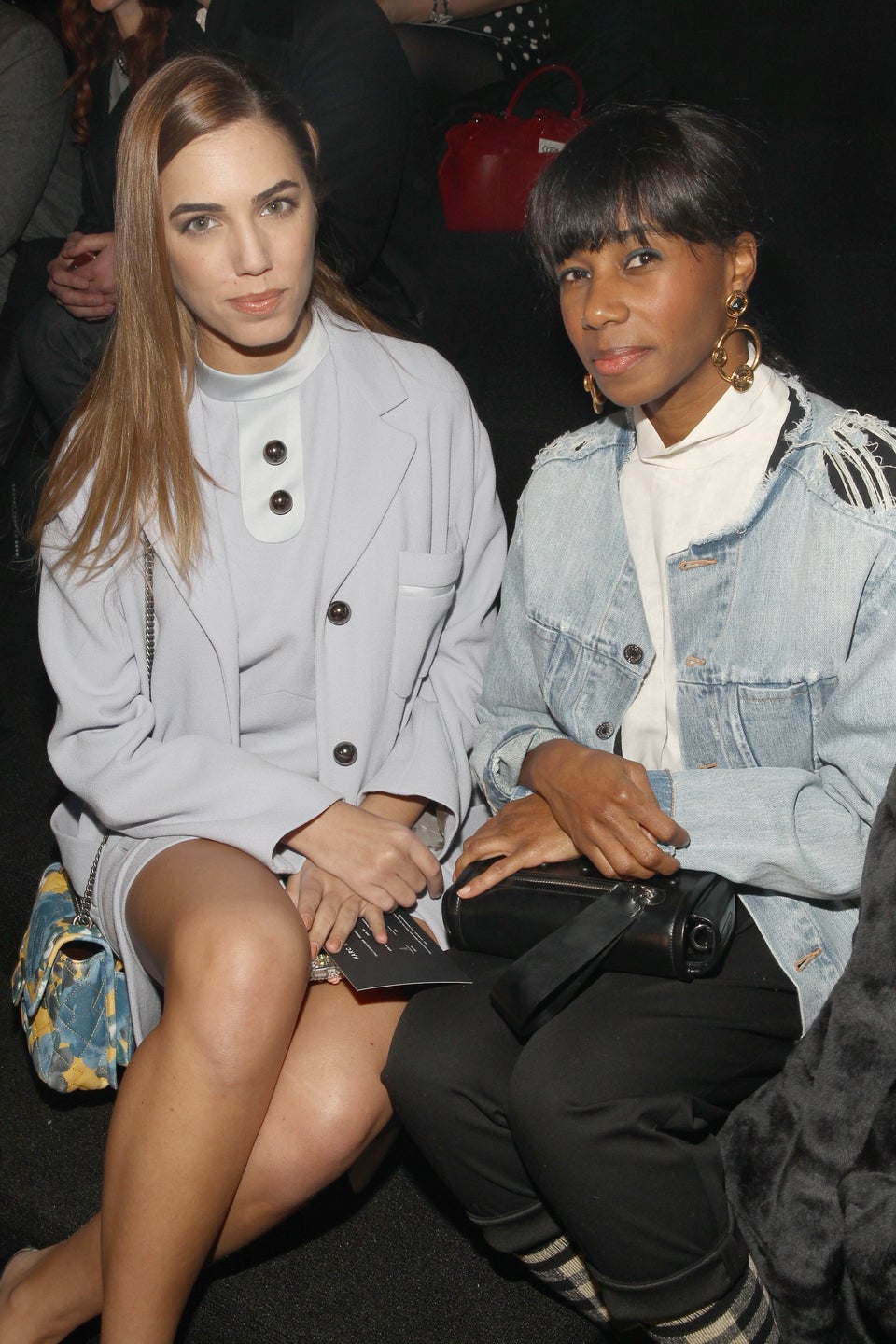 Astrid Stawiarz via Getty Images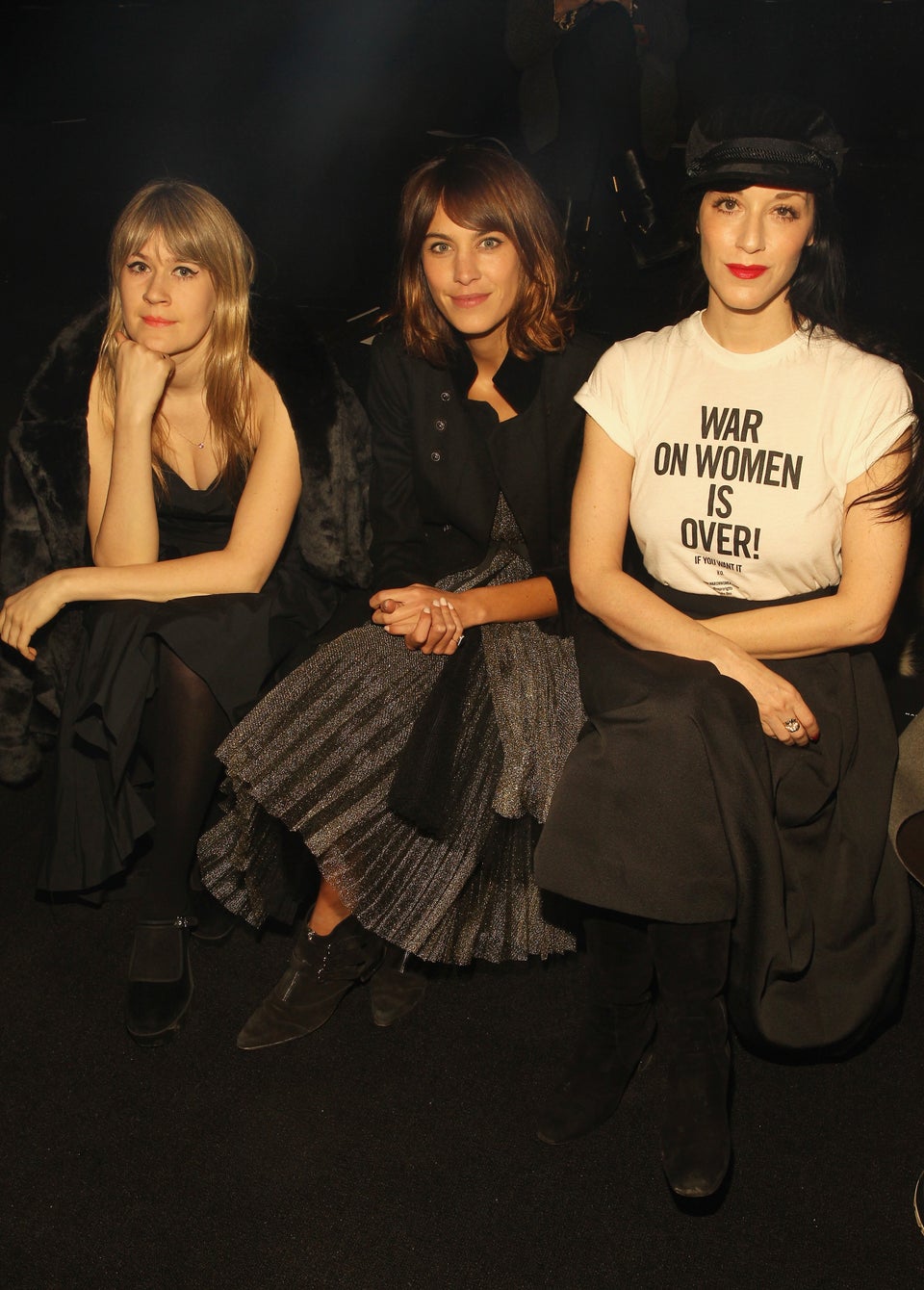 Astrid Stawiarz via Getty Images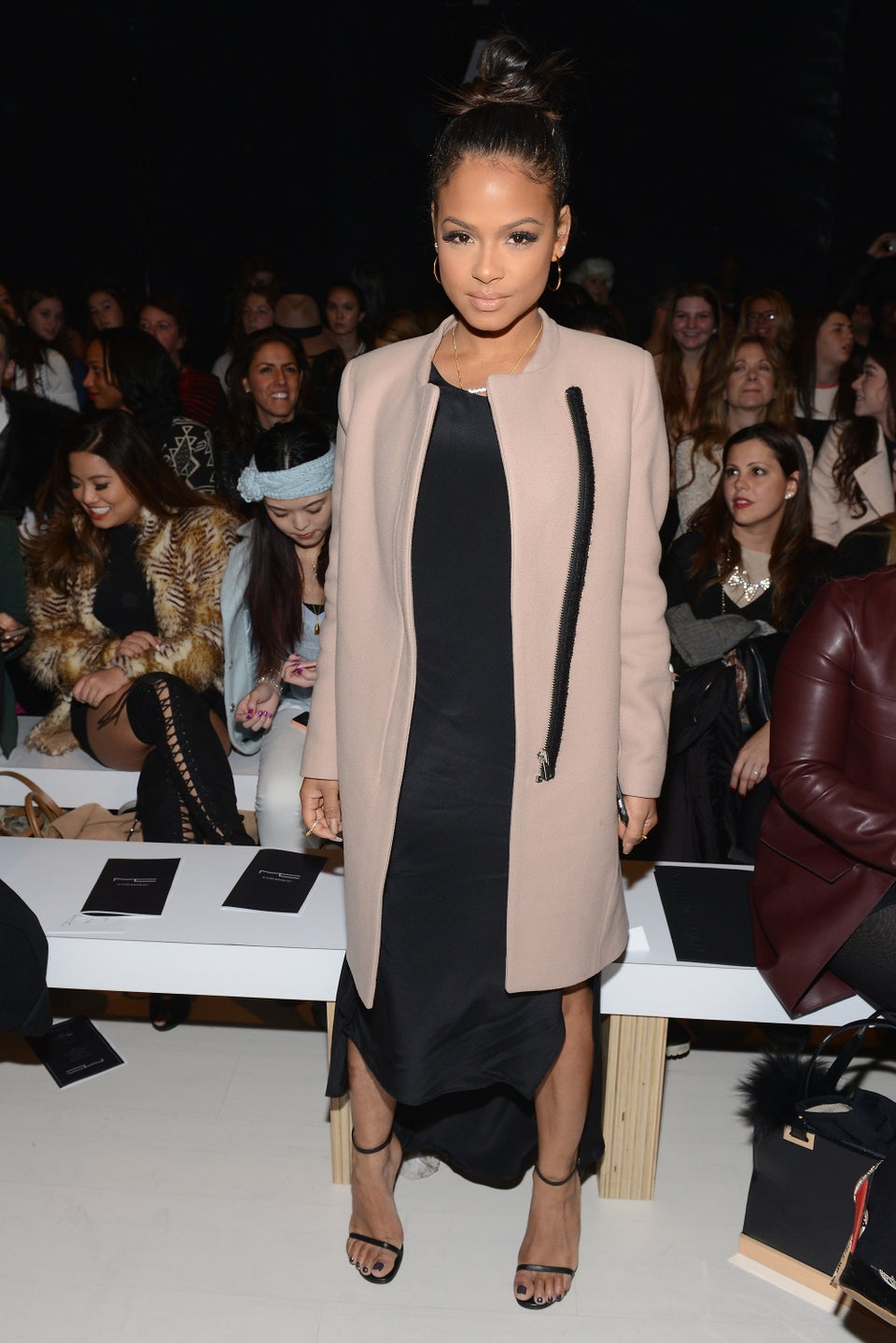 Noam Galai via Getty Images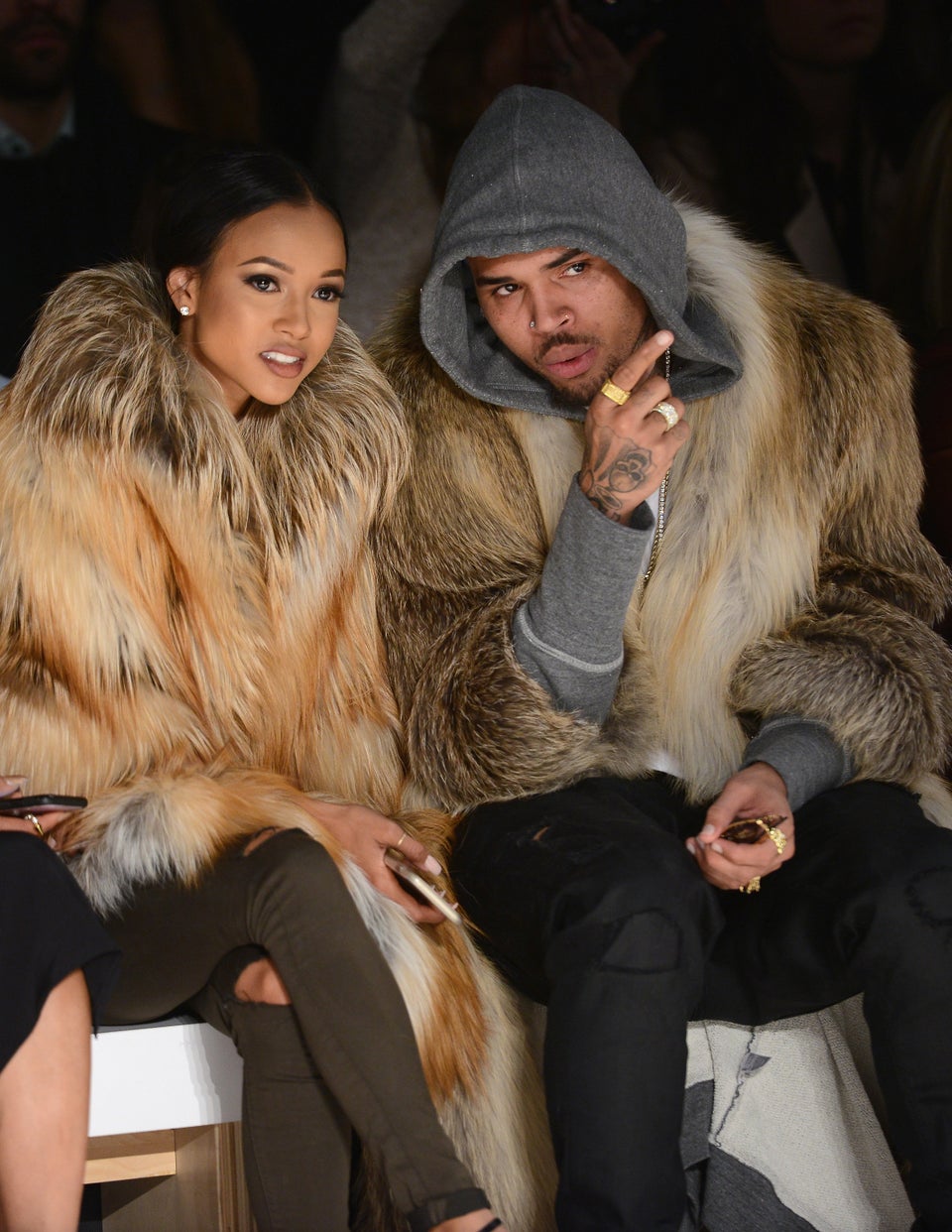 Noam Galai via Getty Images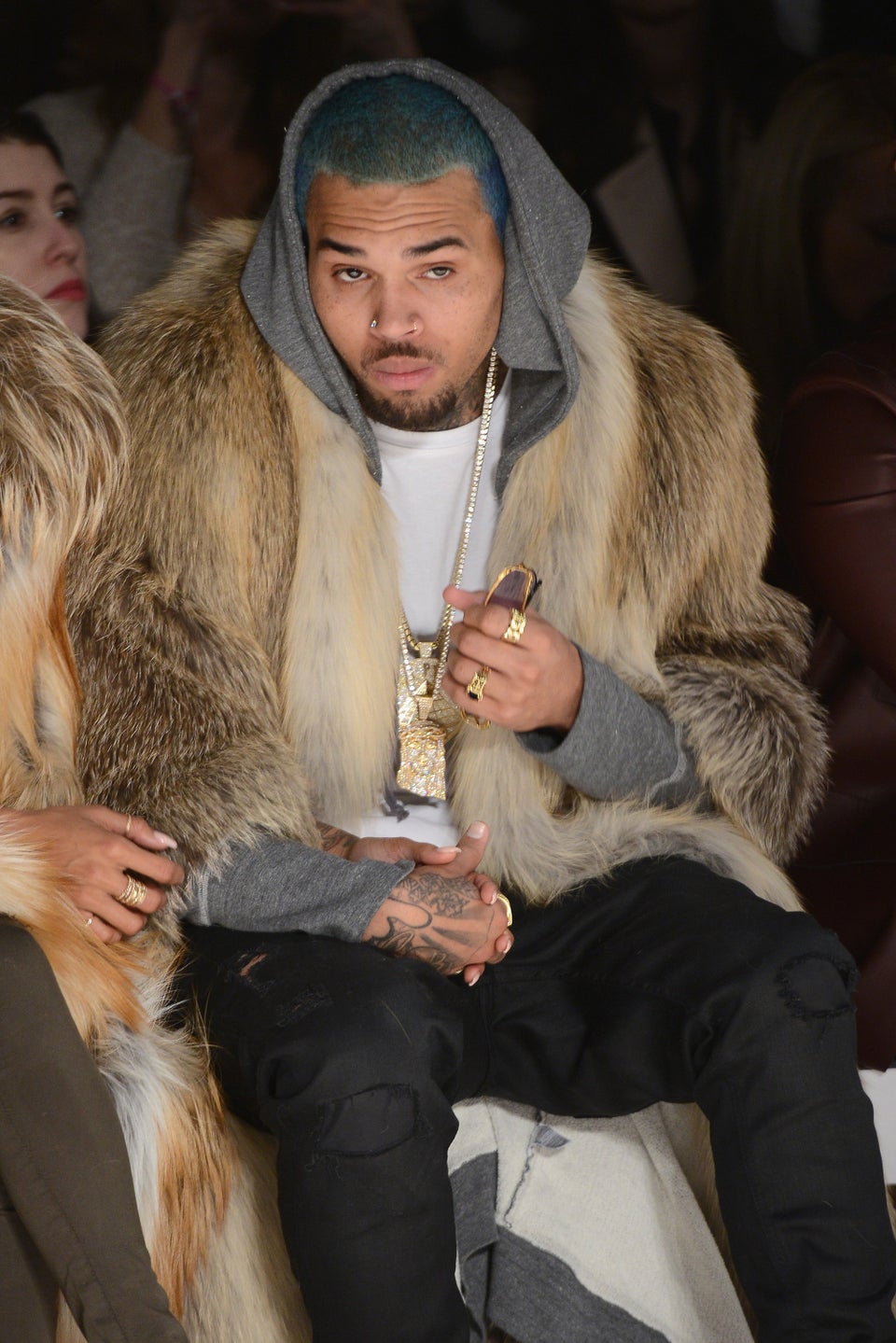 Noam Galai via Getty Images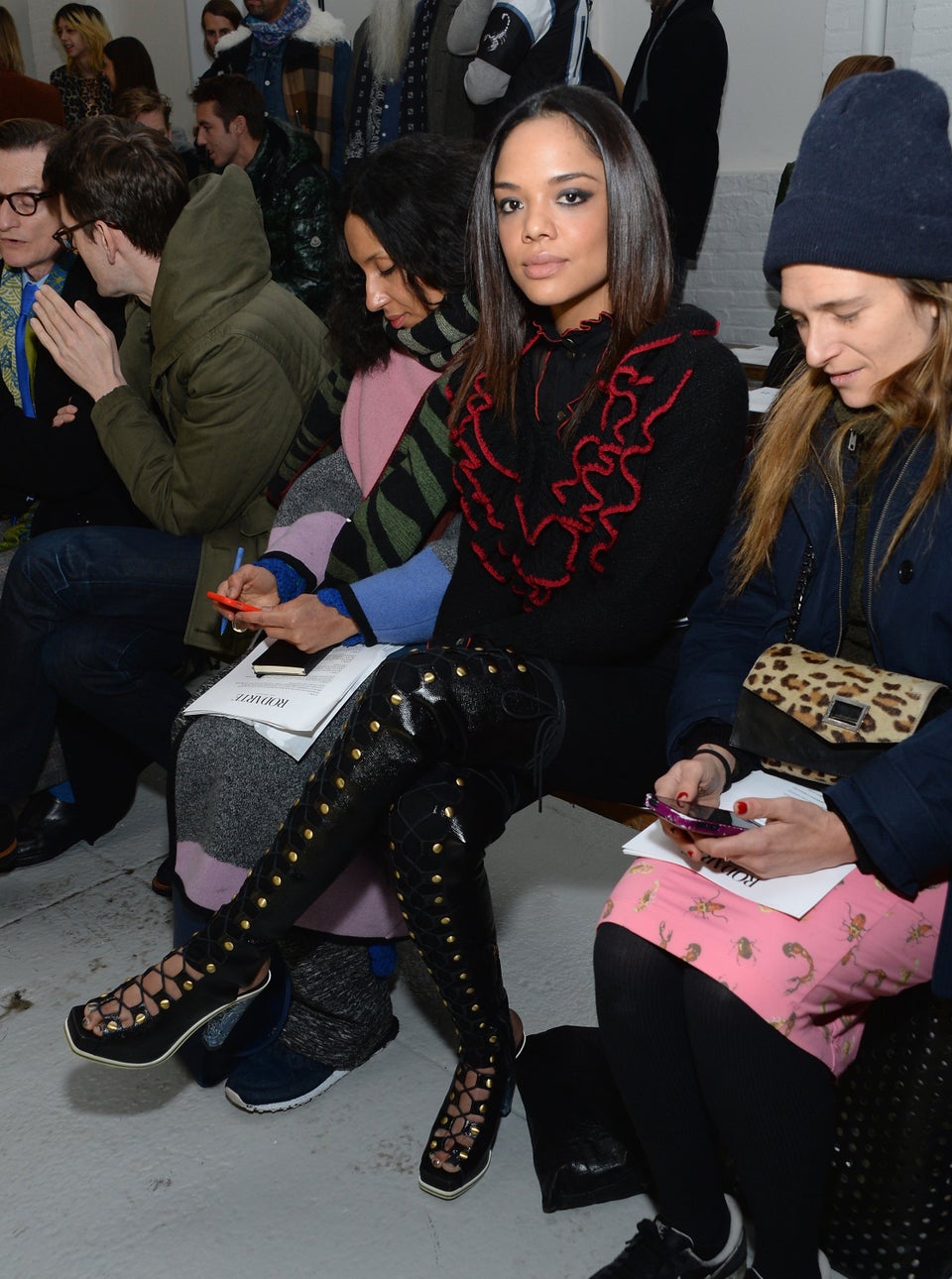 Ben Gabbe via Getty Images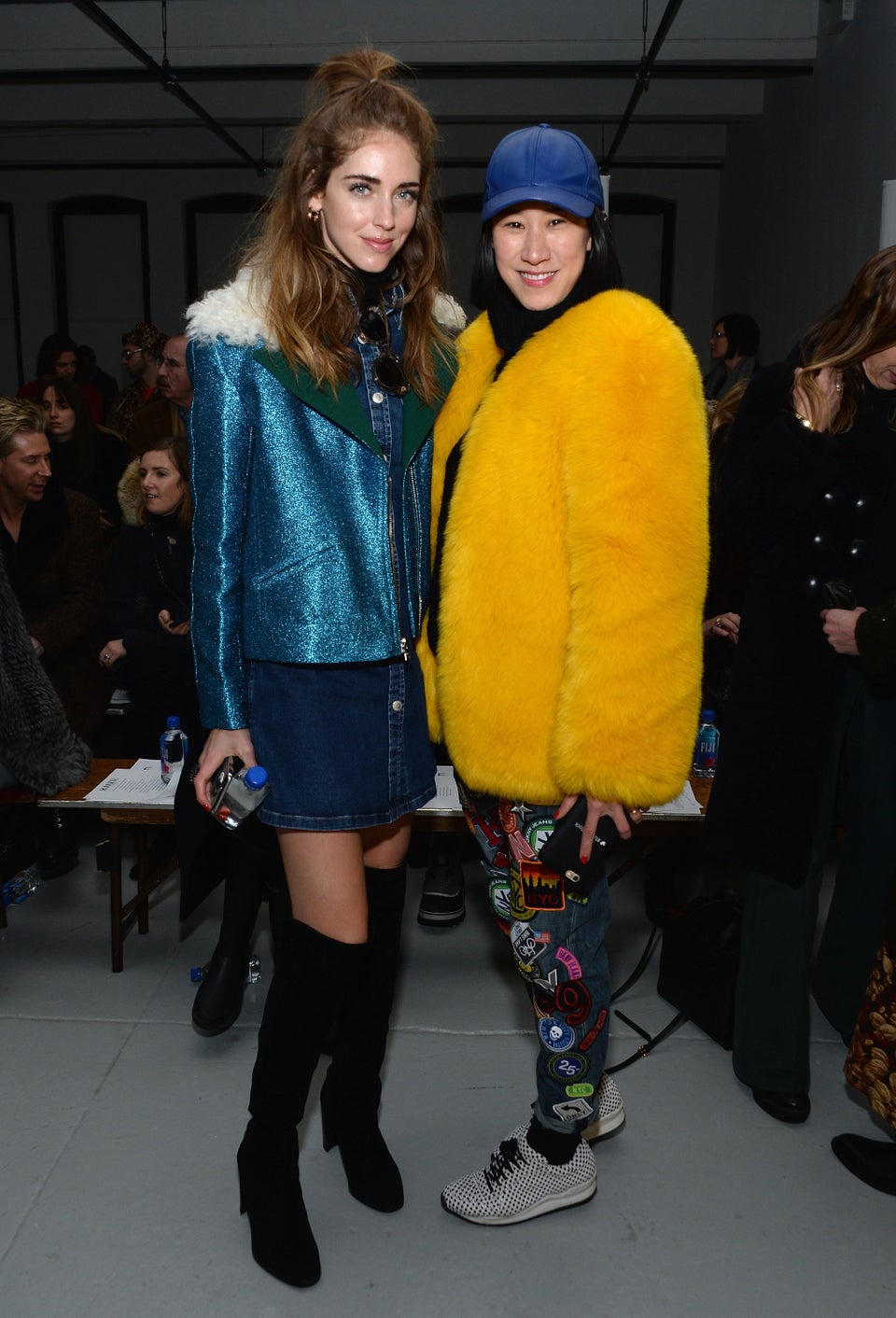 Ben Gabbe via Getty Images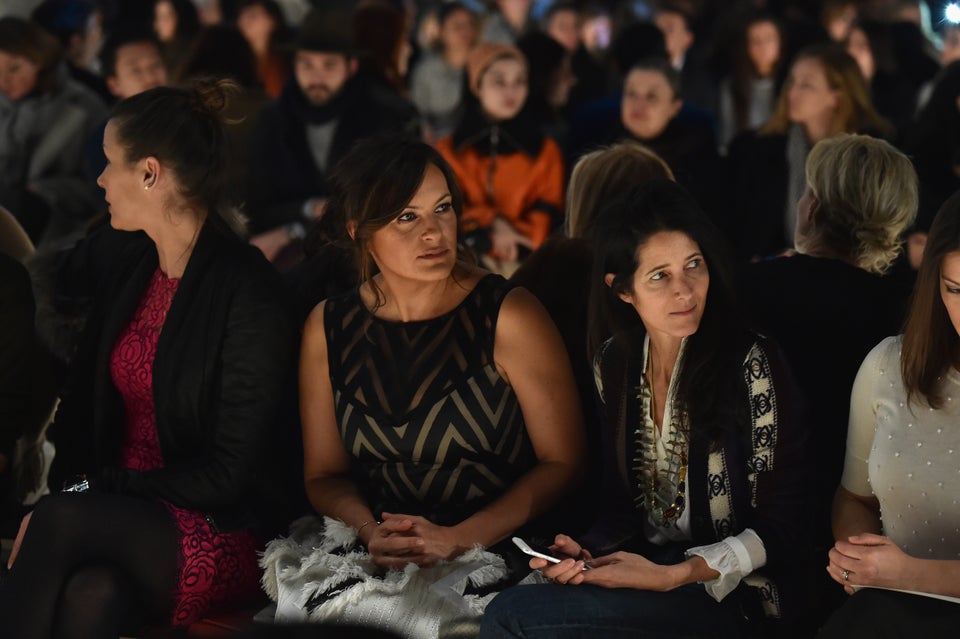 Larry Busacca via Getty Images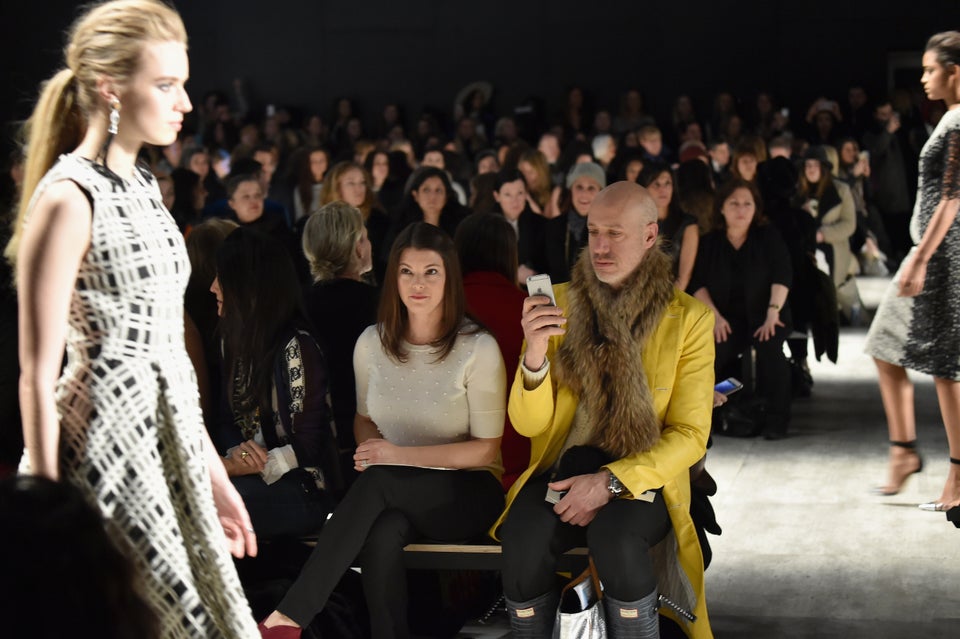 Larry Busacca via Getty Images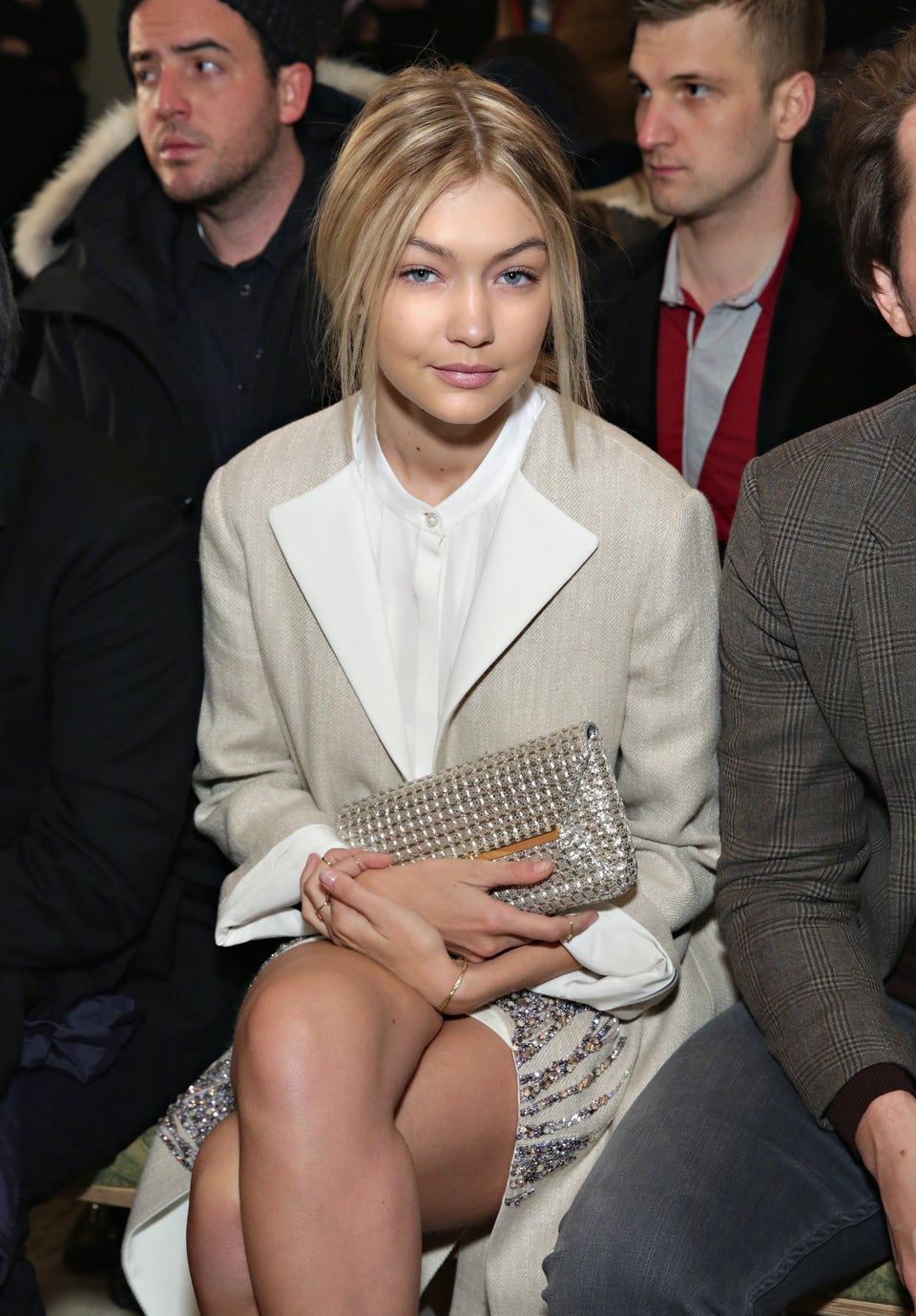 Cindy Ord via Getty Images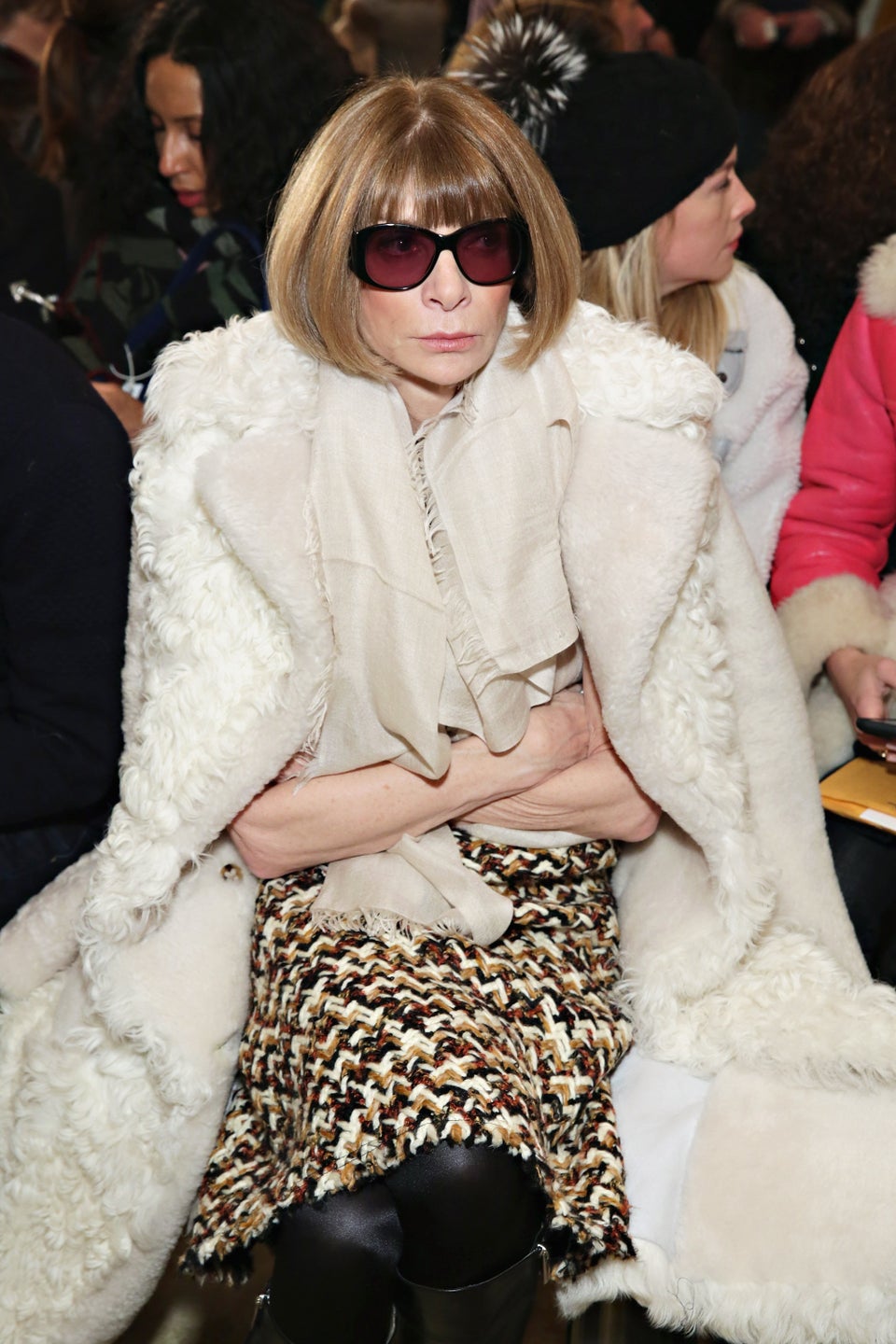 Cindy Ord via Getty Images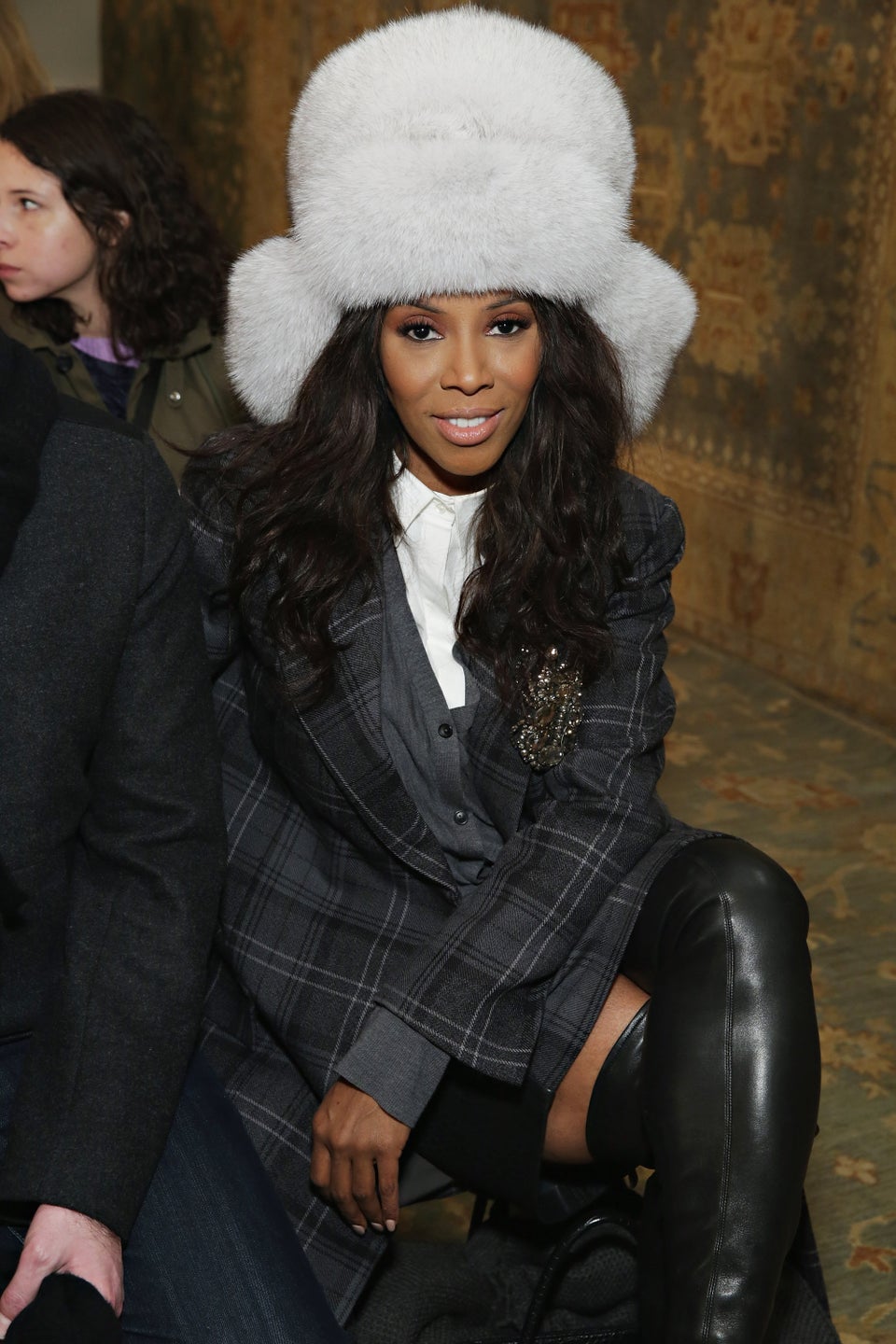 Cindy Ord via Getty Images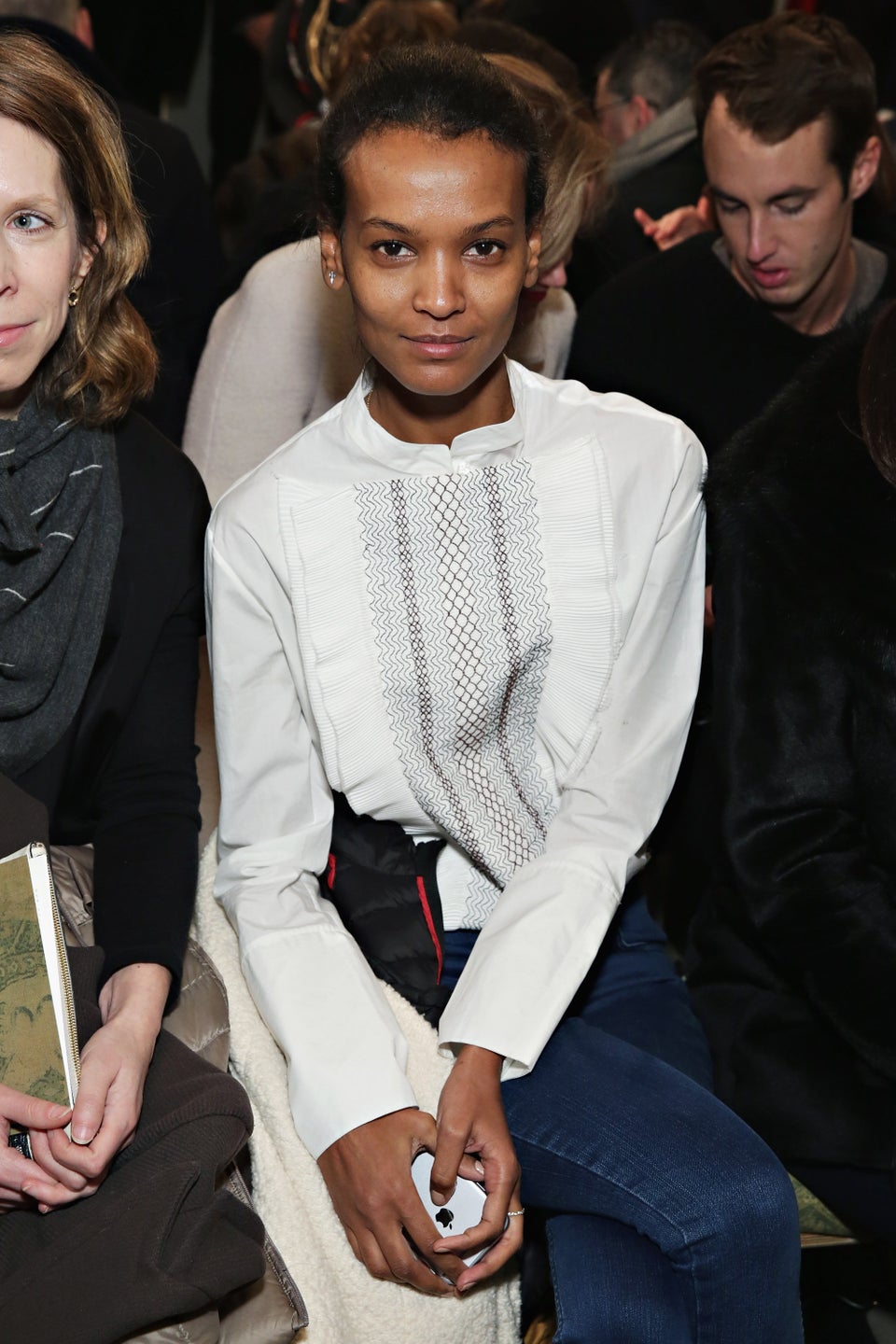 Cindy Ord via Getty Images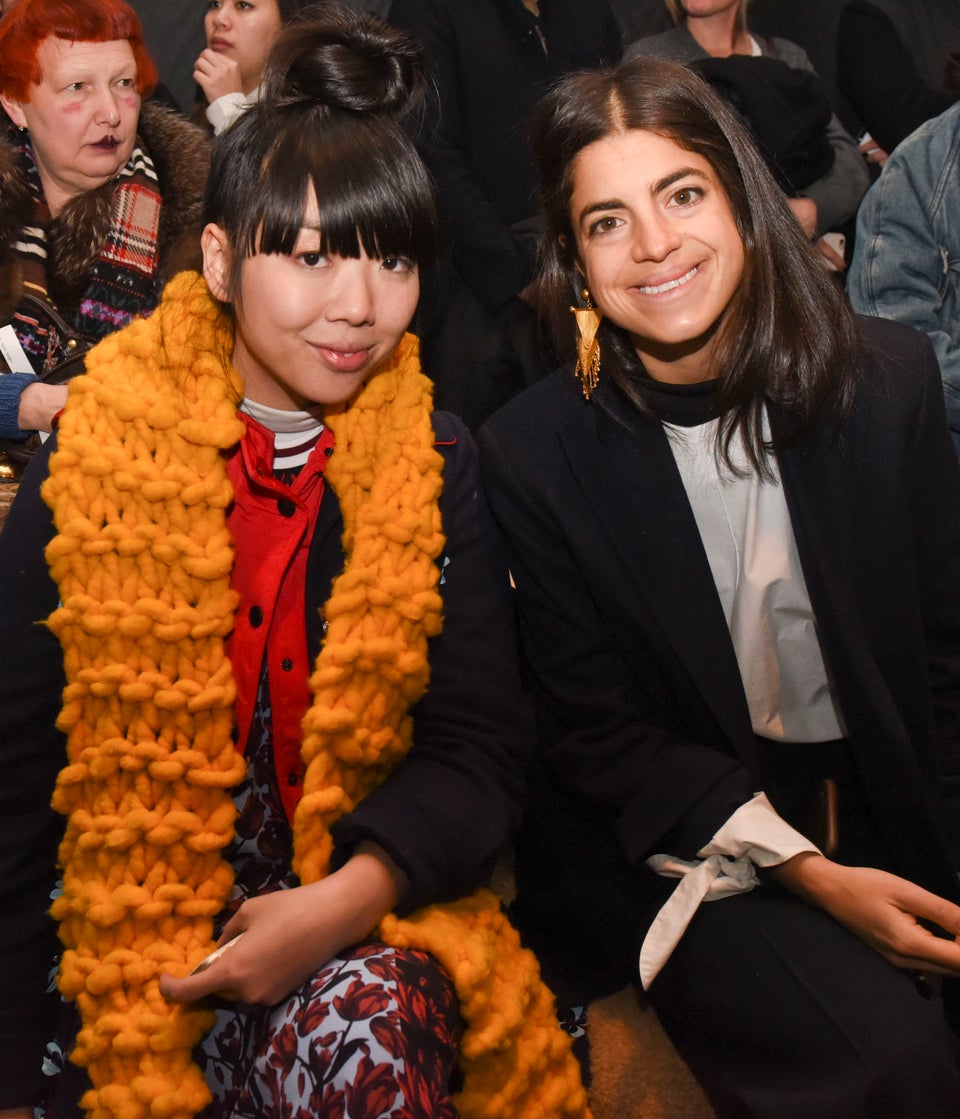 Vivien Killilea via Getty Images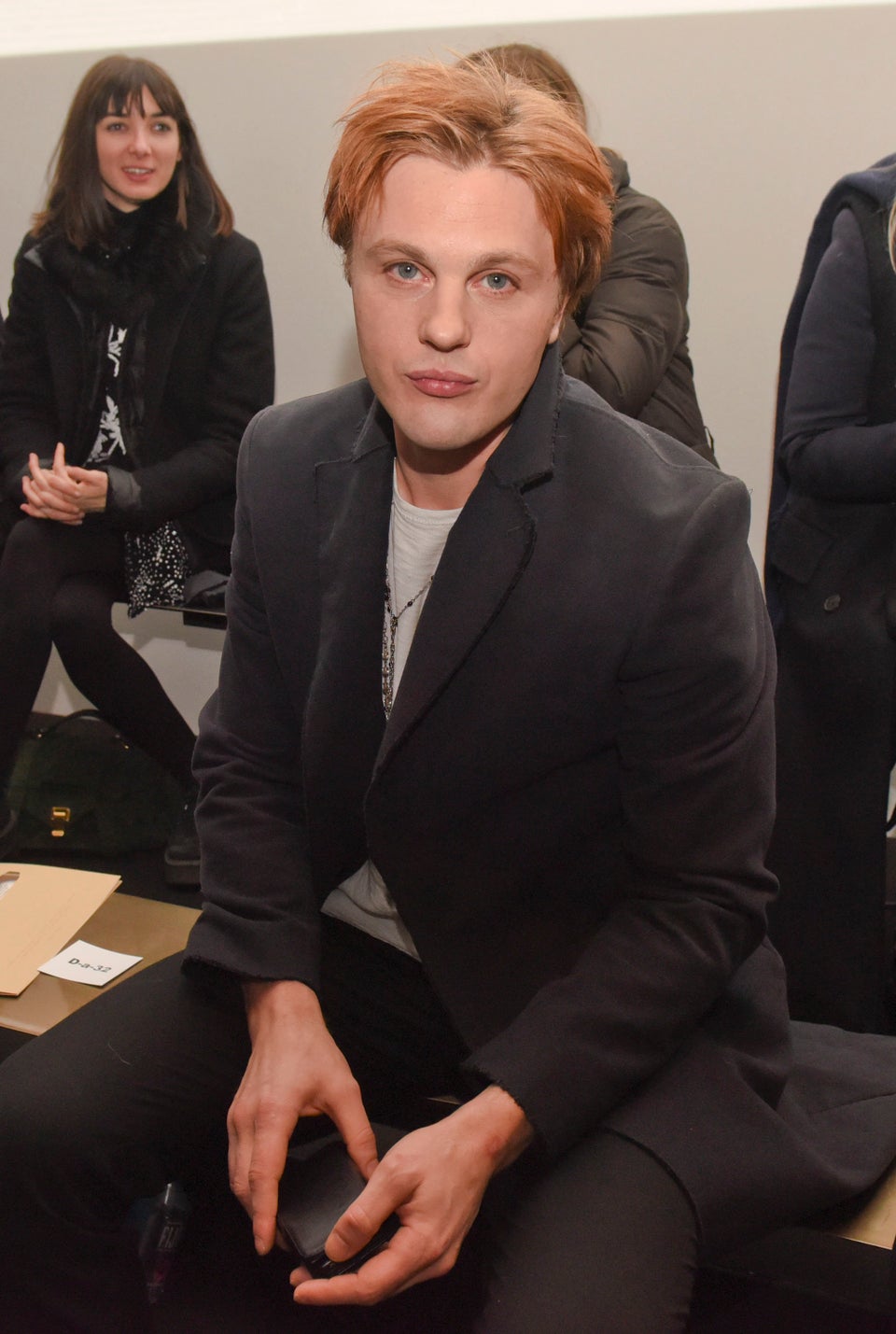 Vivien Killilea via Getty Images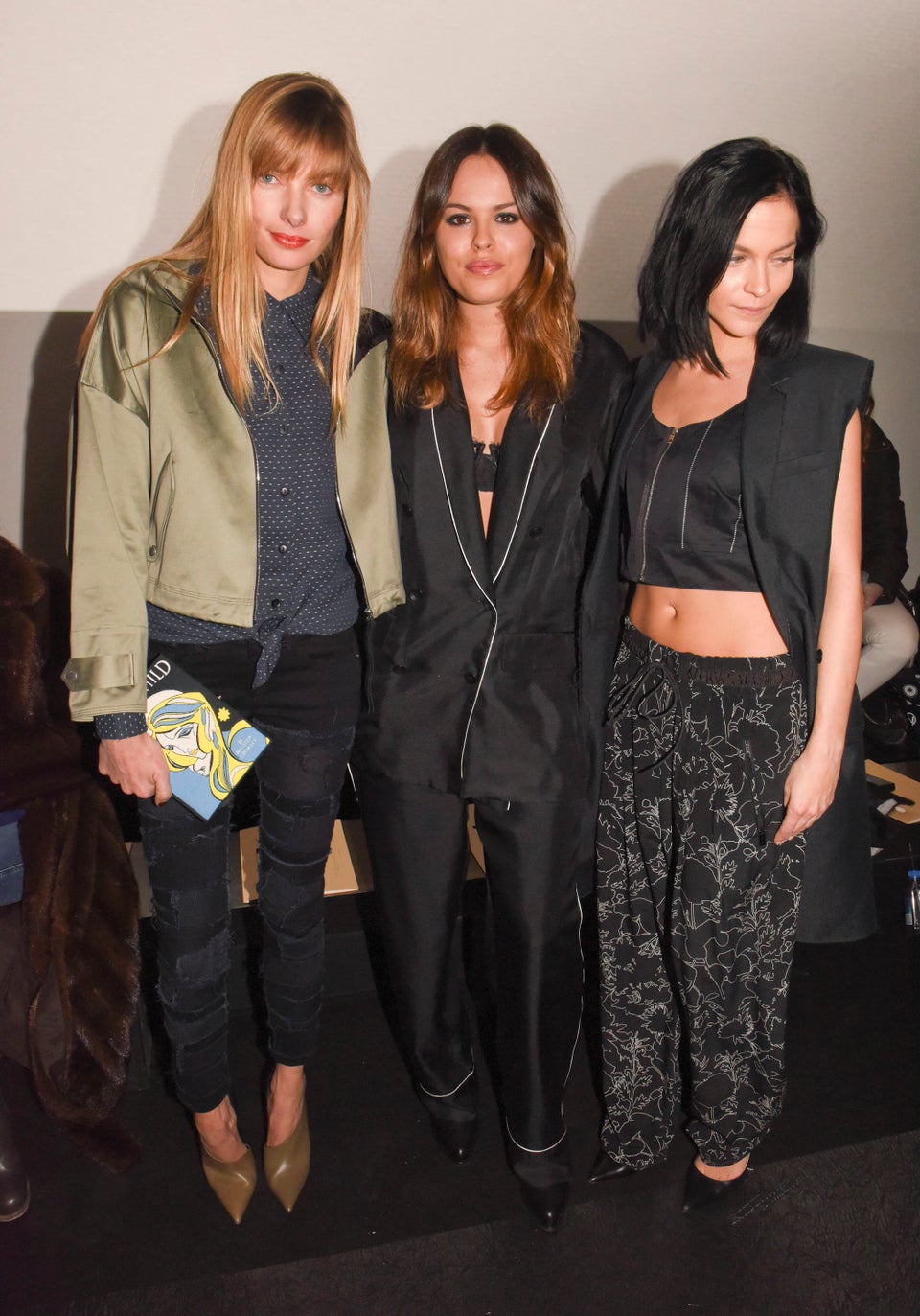 Vivien Killilea via Getty Images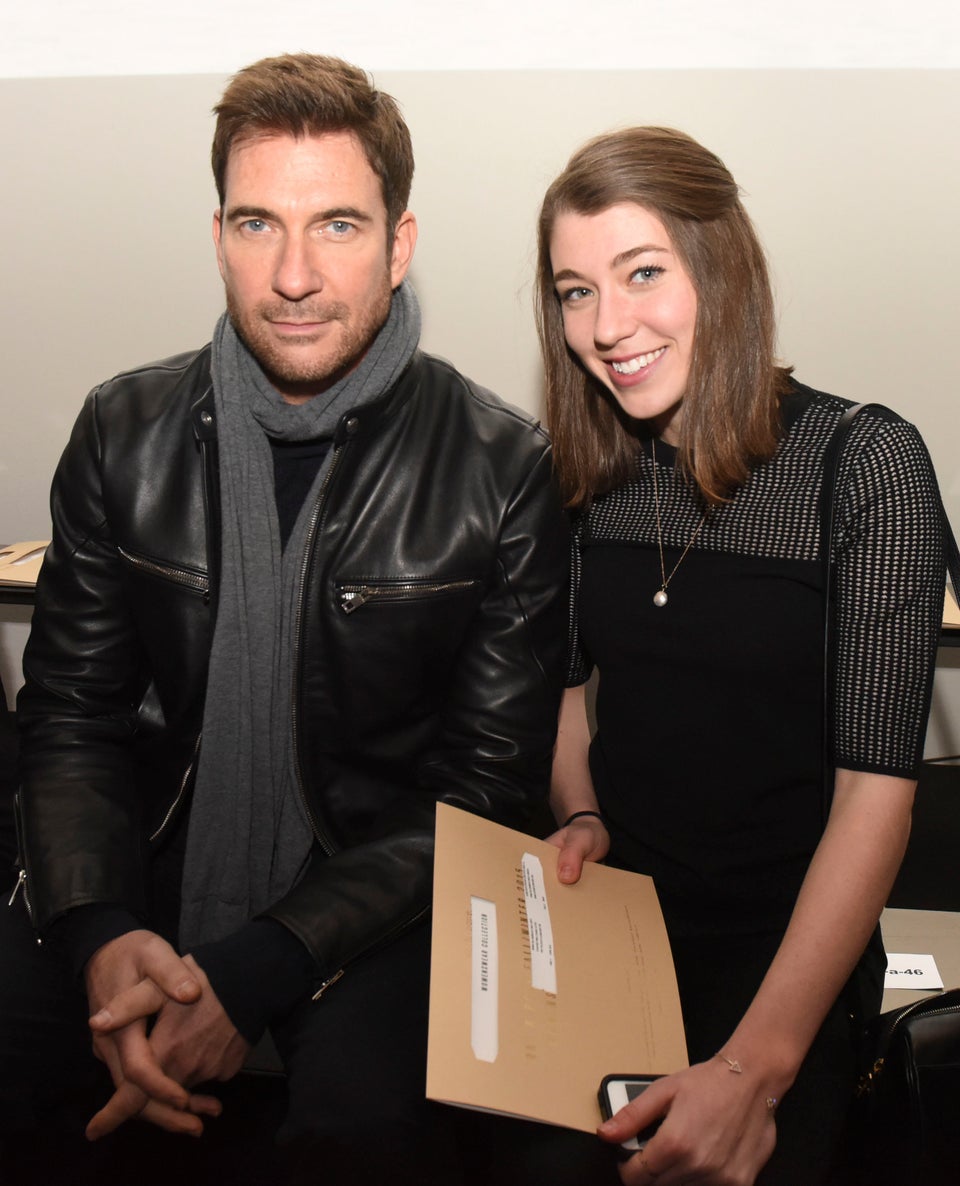 Vivien Killilea via Getty Images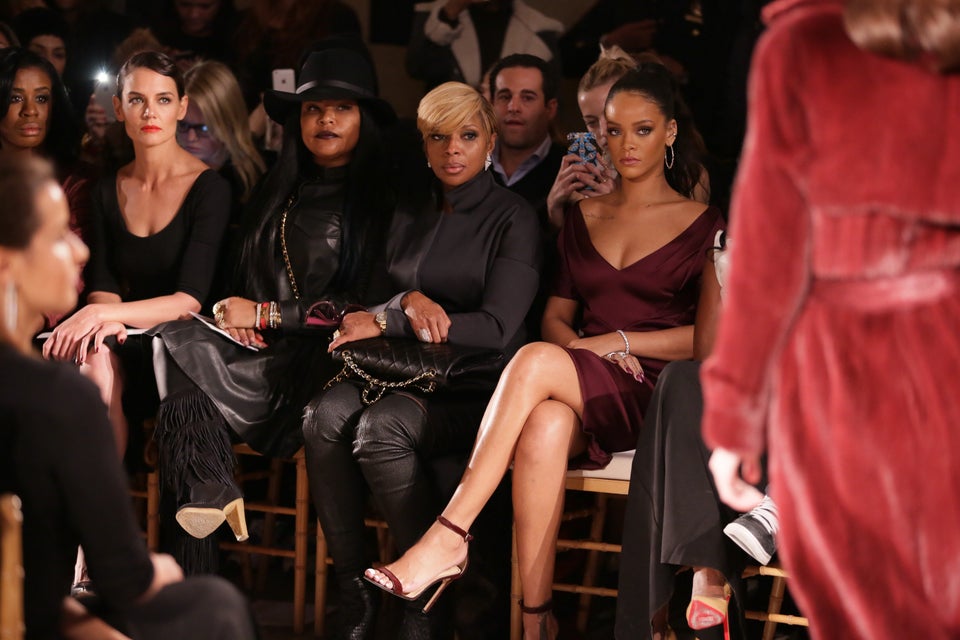 Chelsea Lauren via Getty Images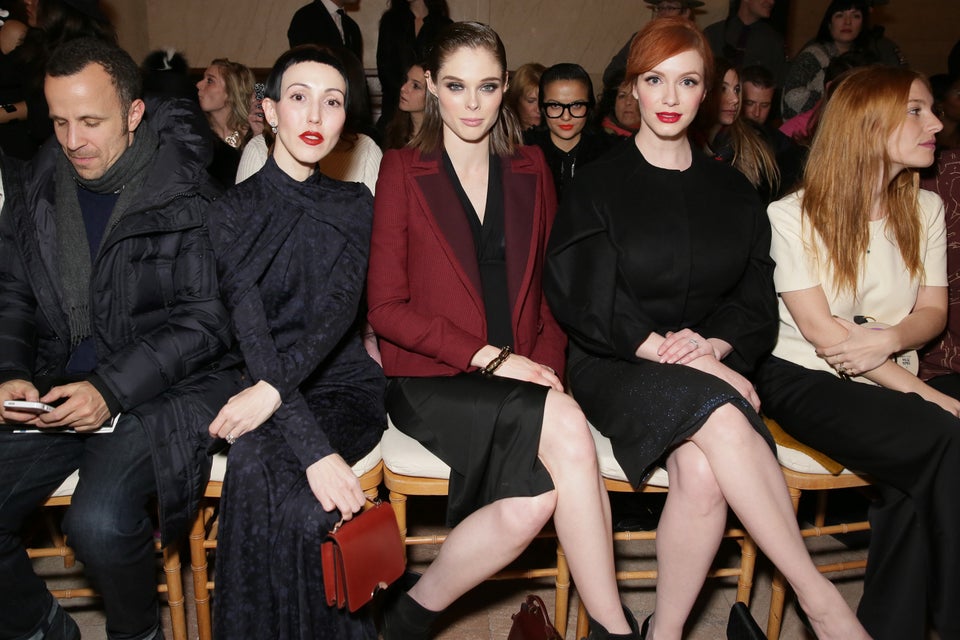 Chelsea Lauren via Getty Images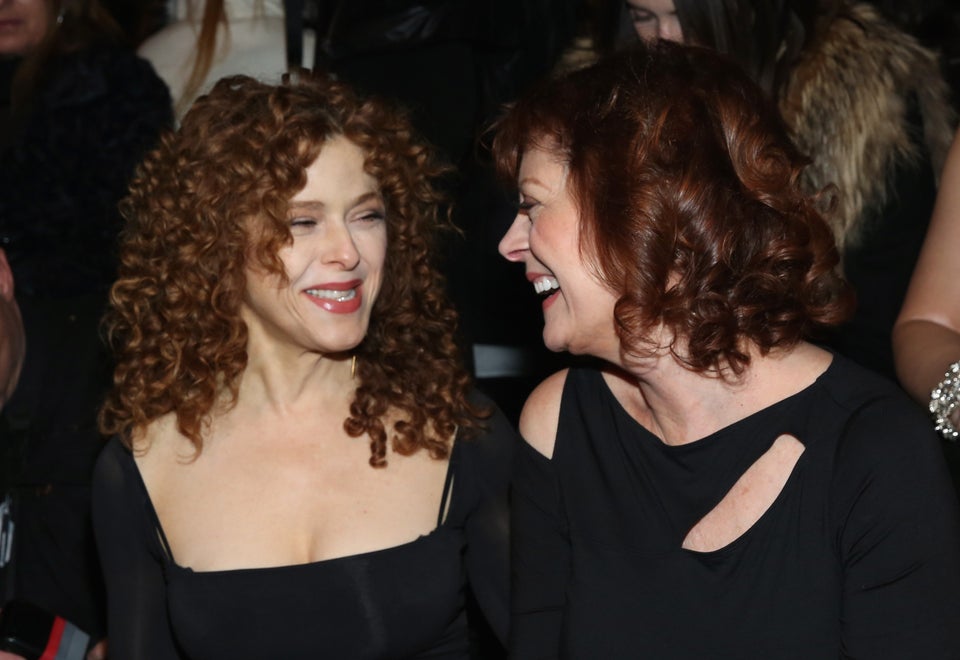 Cindy Ord via Getty Images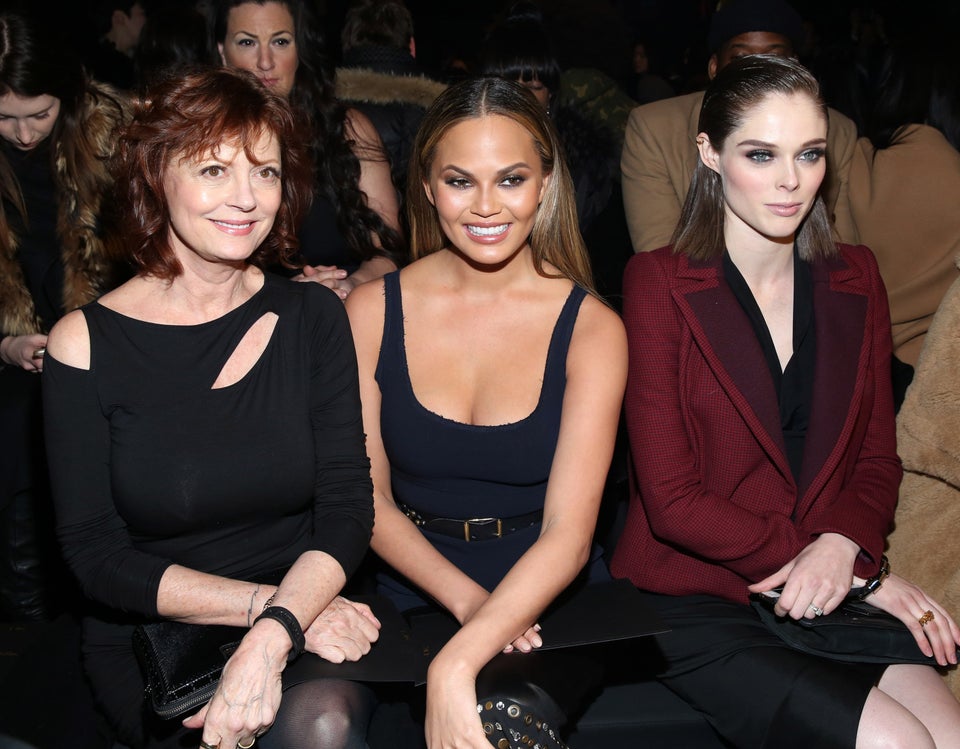 Cindy Ord via Getty Images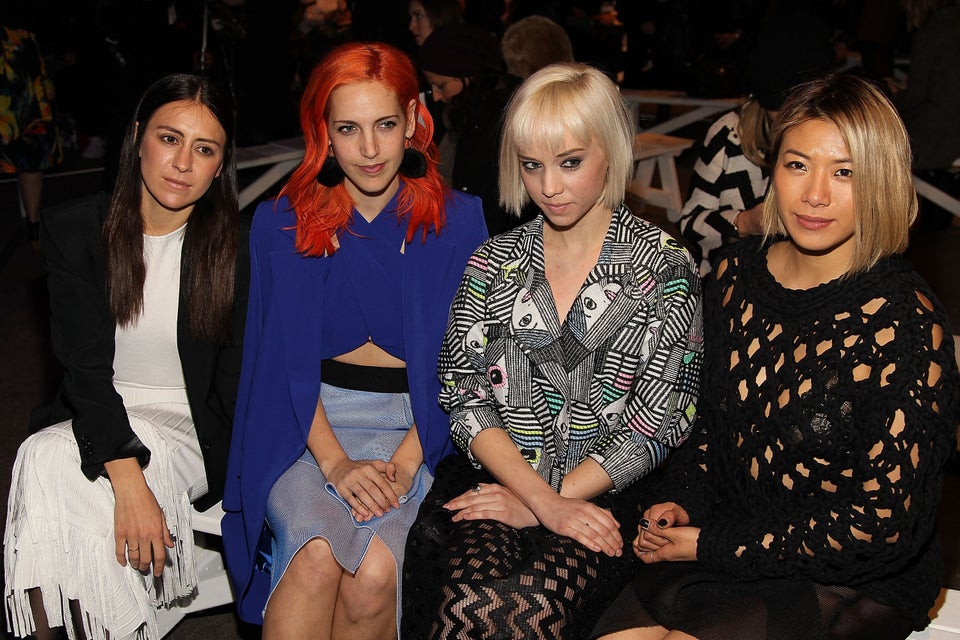 Paul Morigi via Getty Images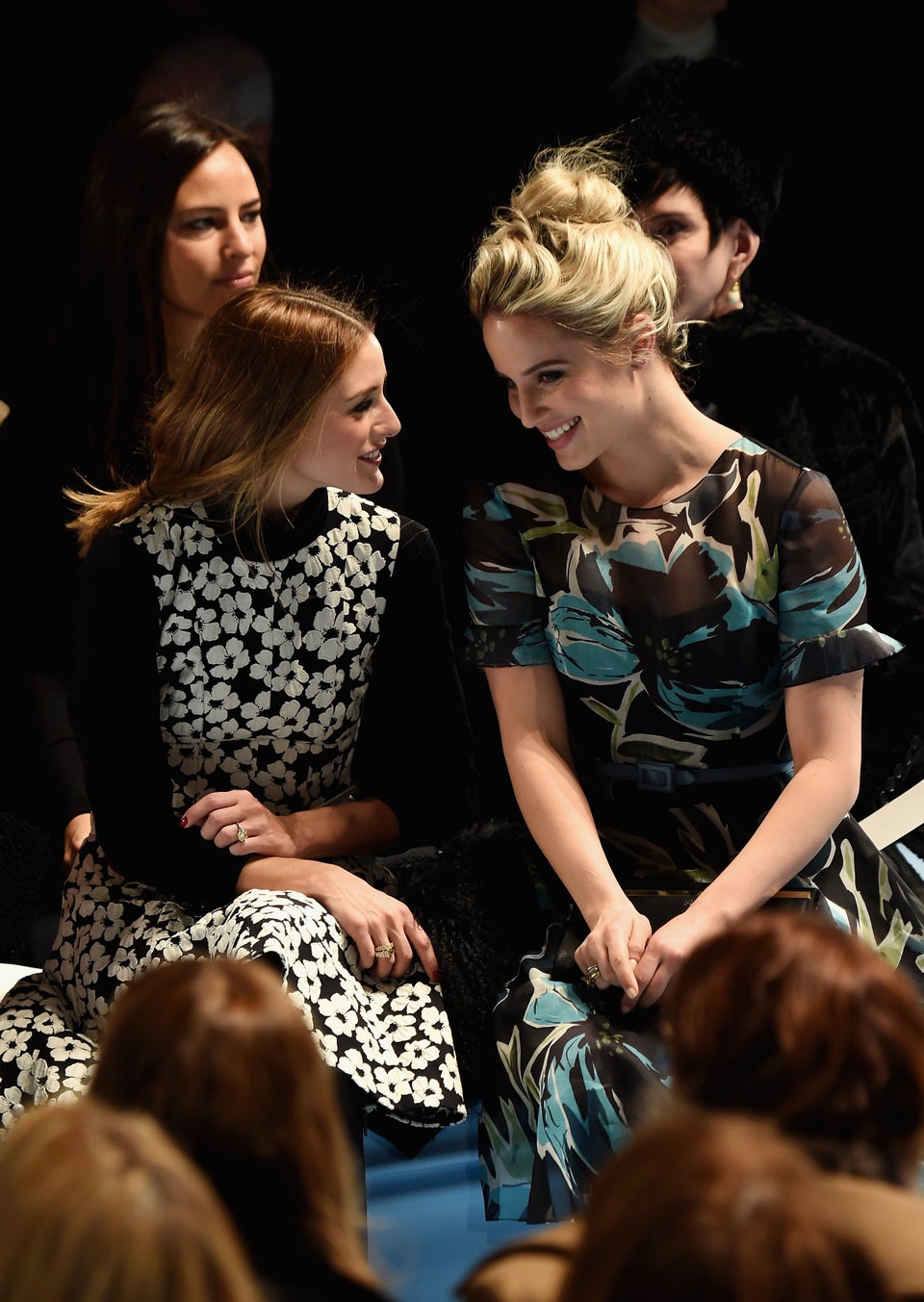 Larry Busacca via Getty Images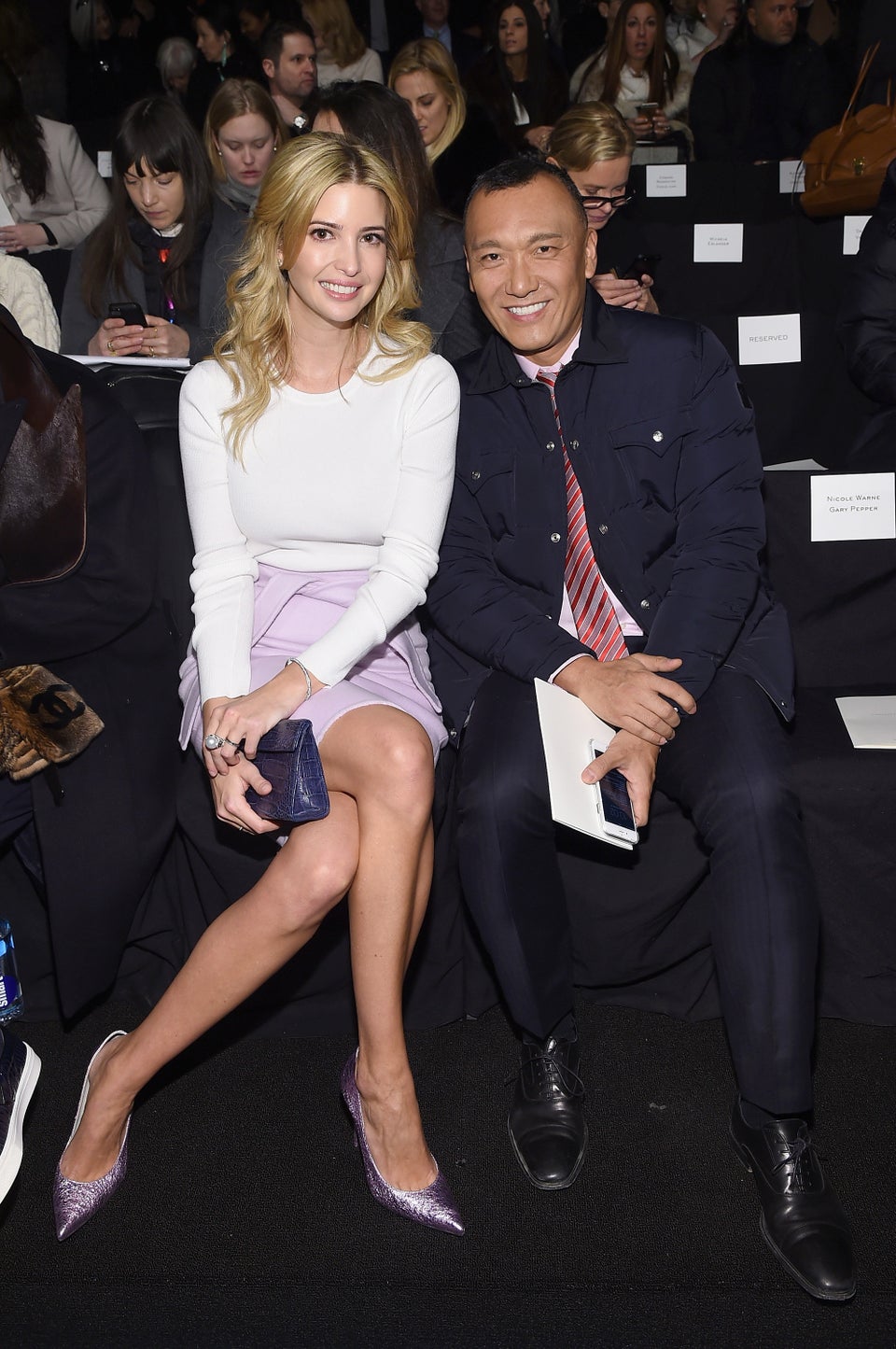 Larry Busacca via Getty Images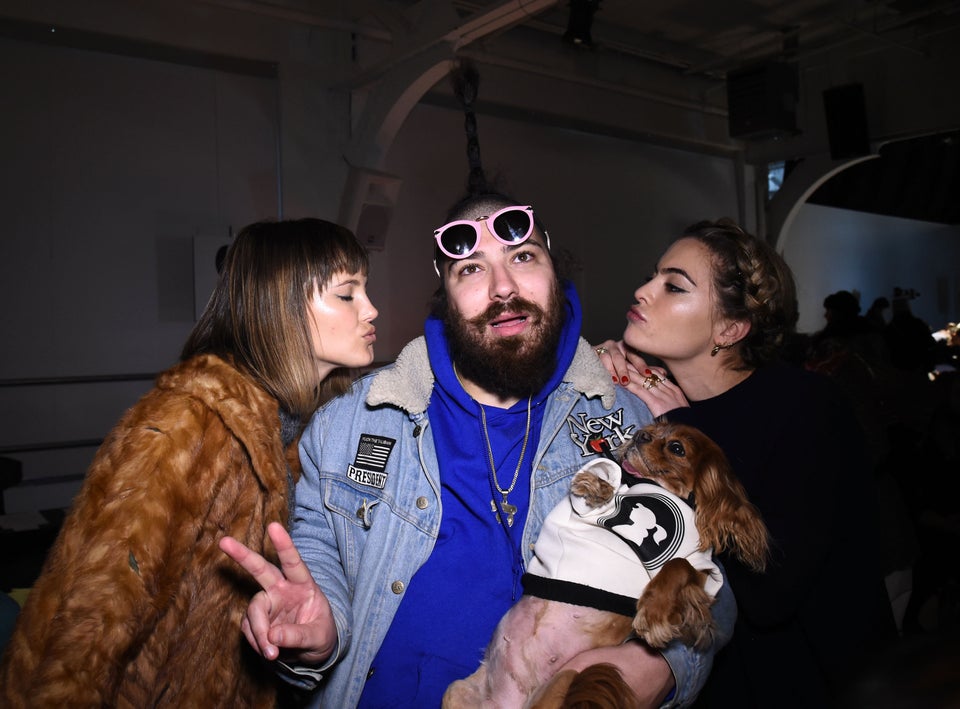 Ilya S. Savenok via Getty Images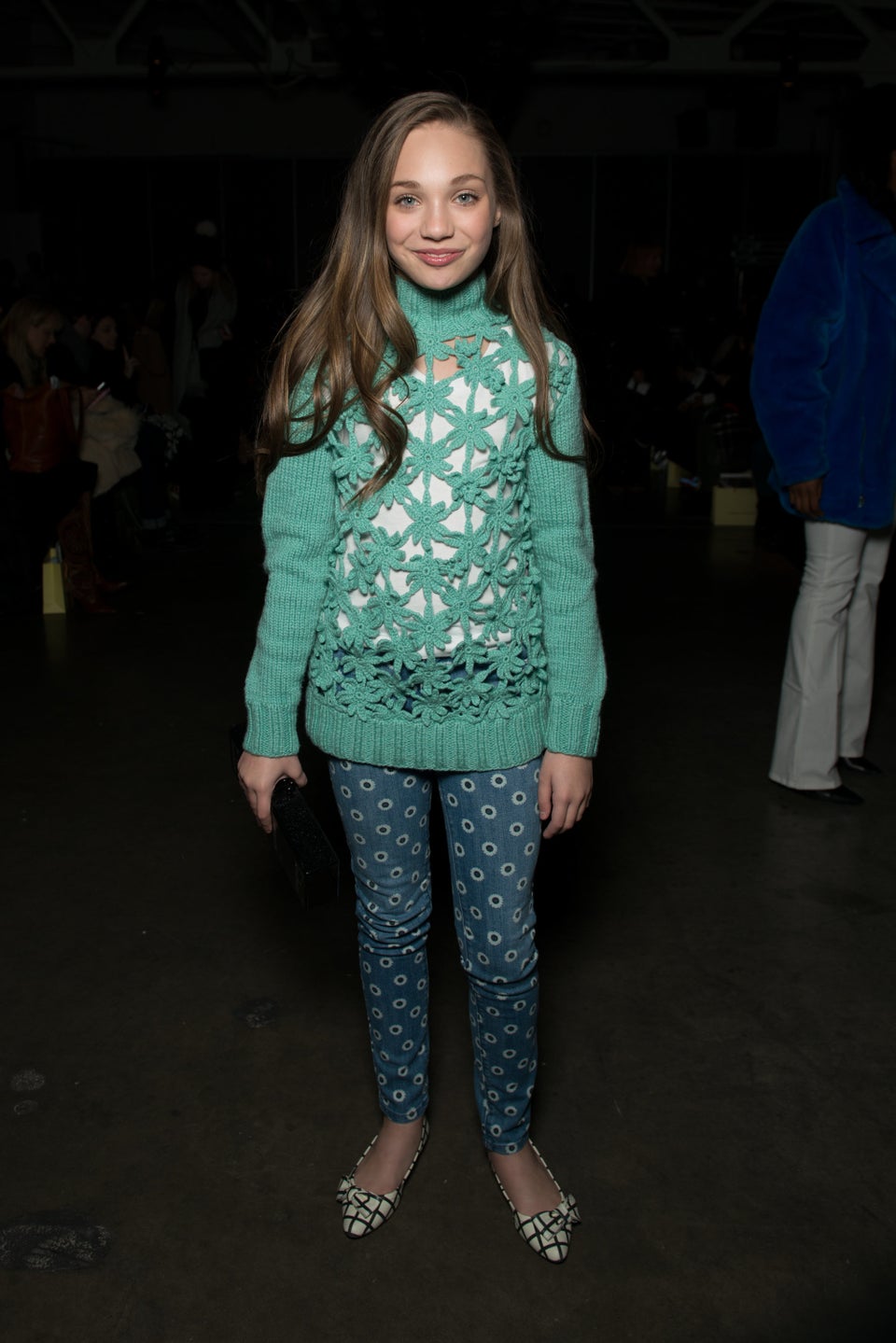 Wendell Teodoro via Getty Images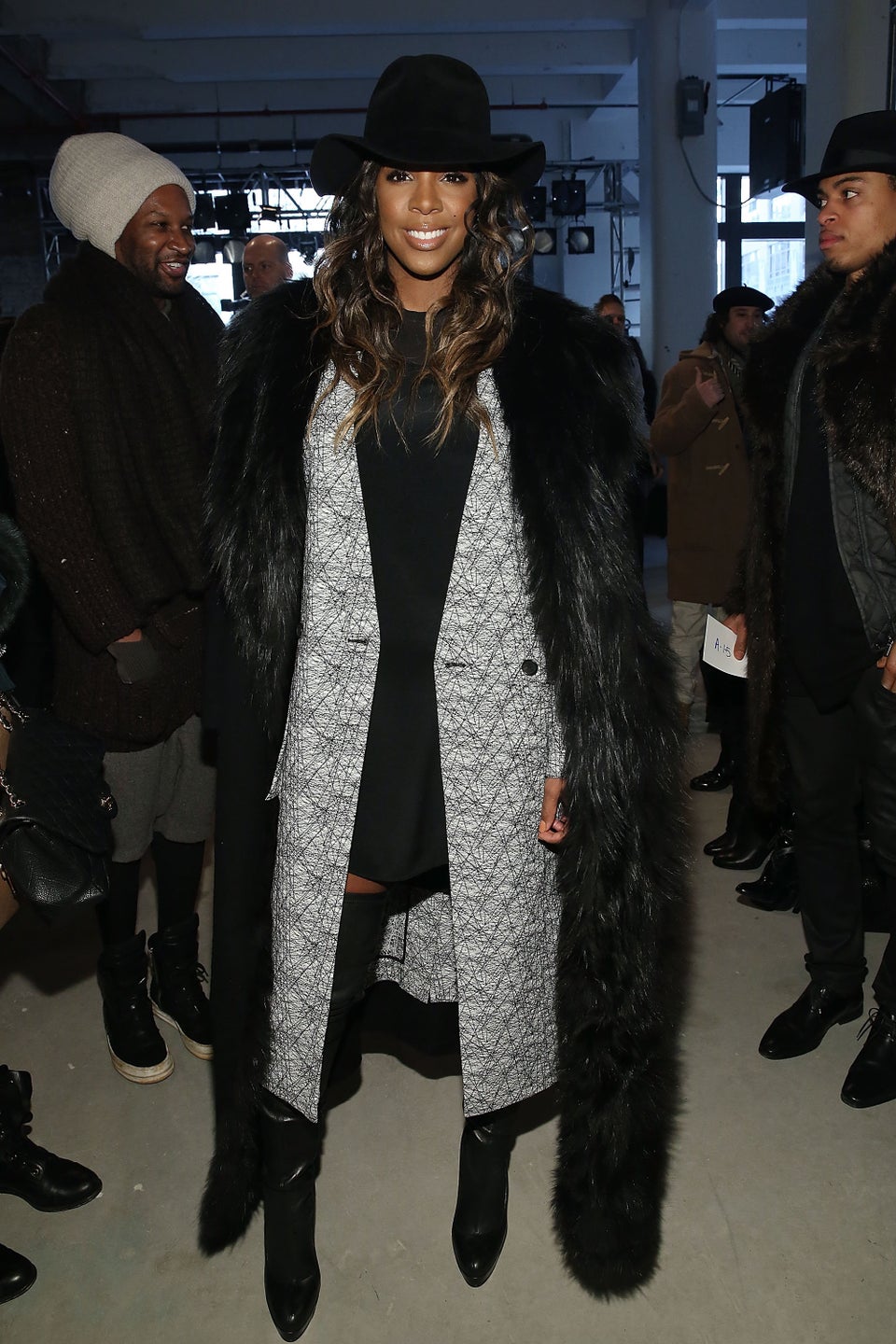 Mireya Acierto via Getty Images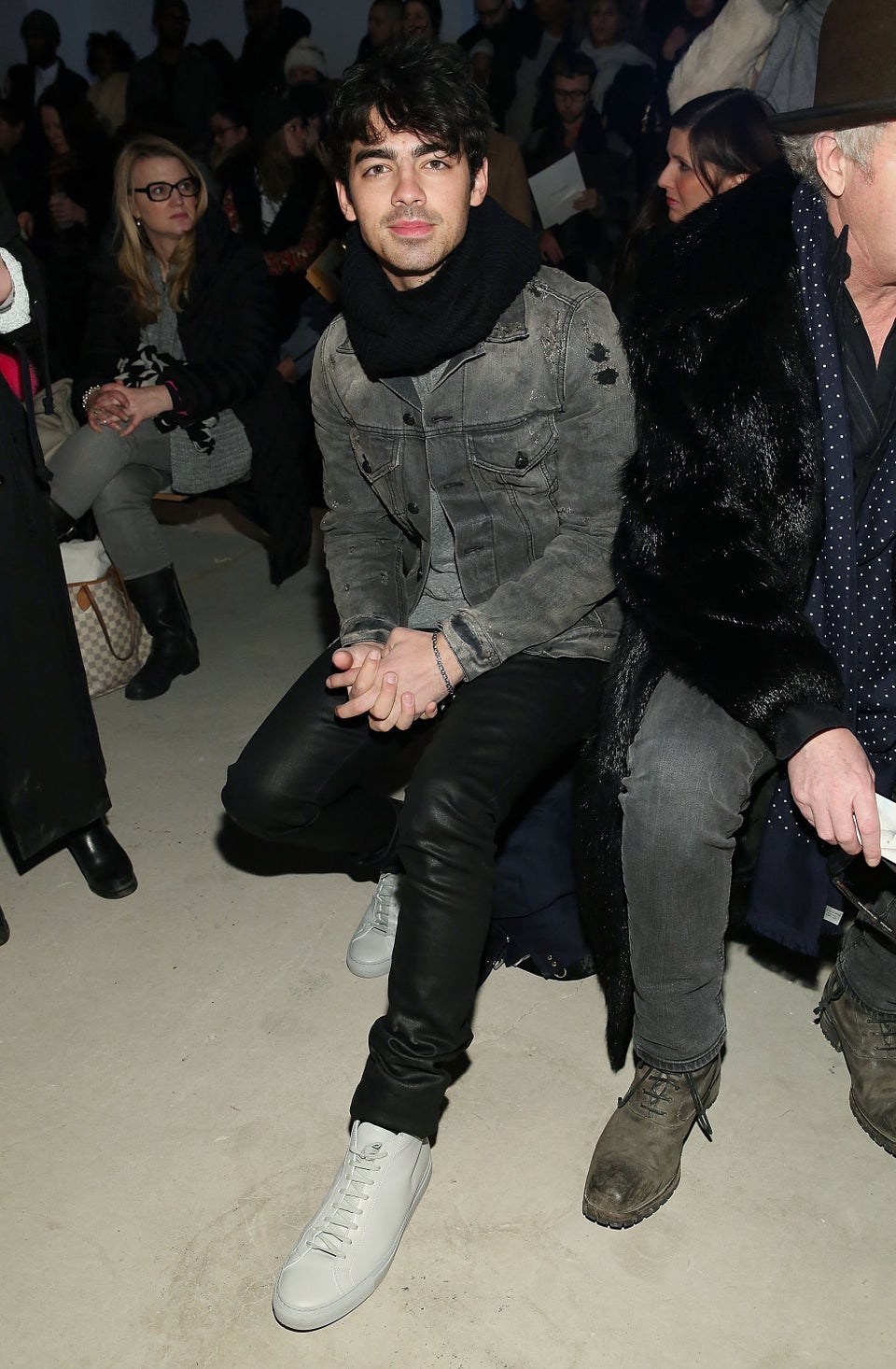 Mireya Acierto via Getty Images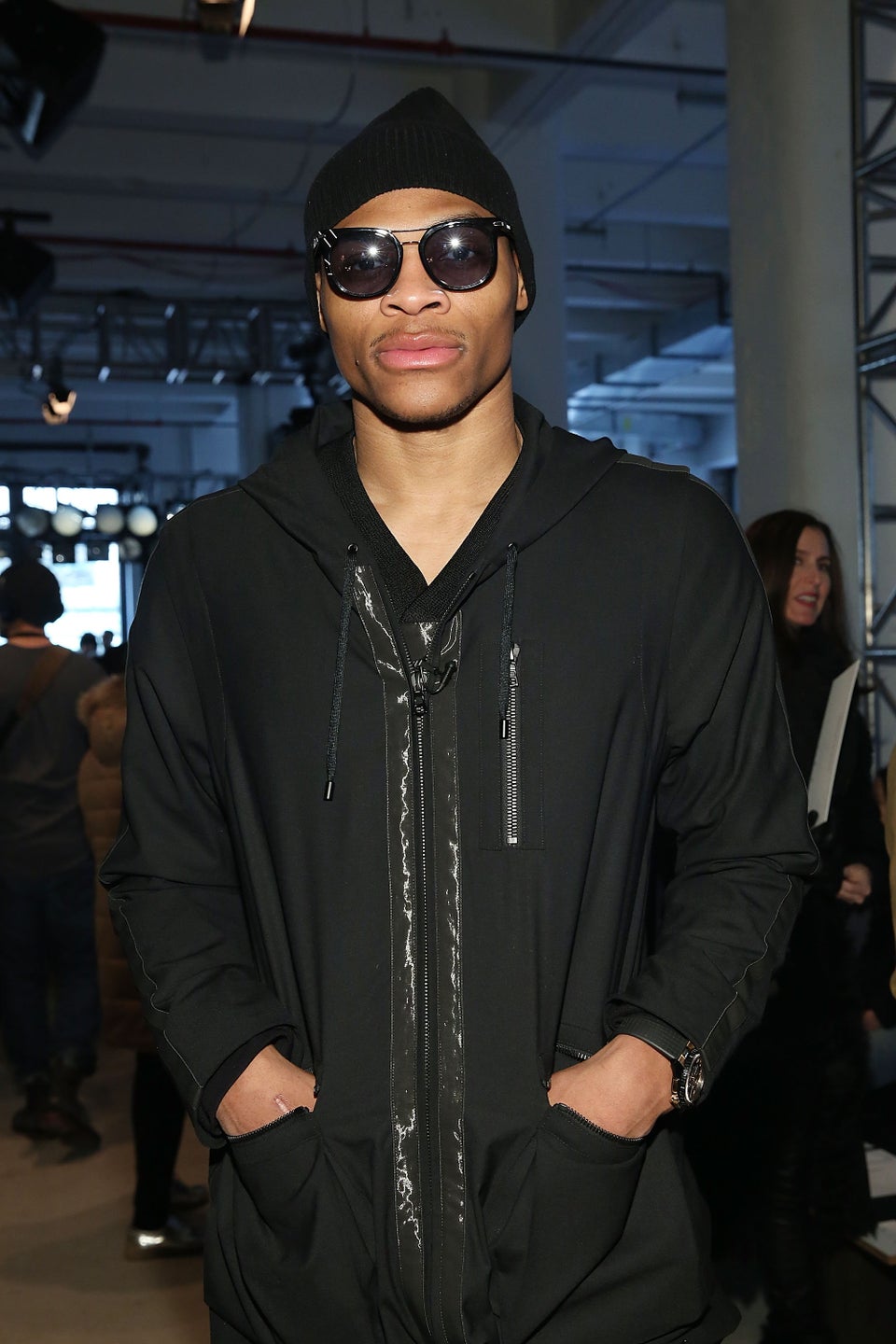 Mireya Acierto via Getty Images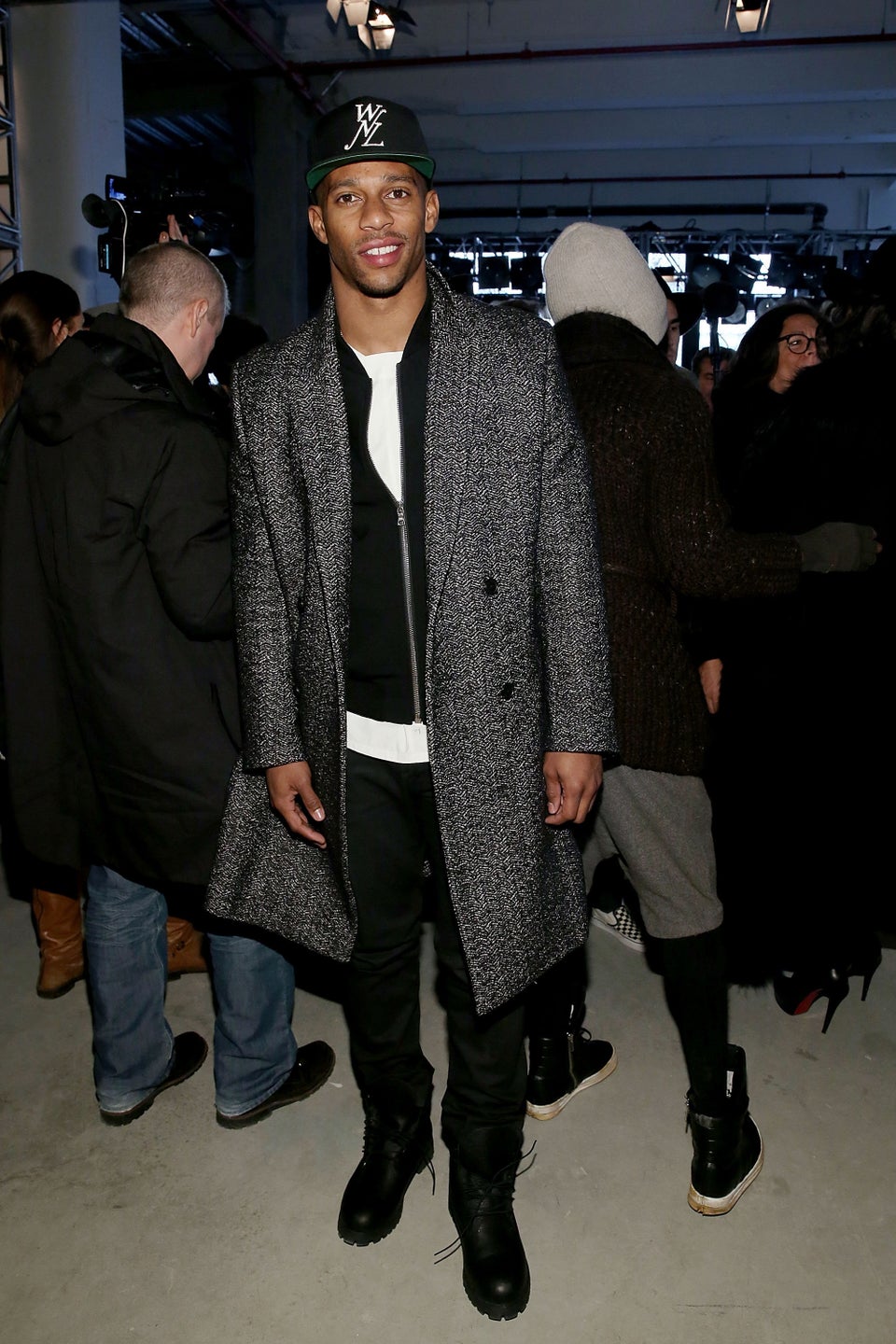 Mireya Acierto via Getty Images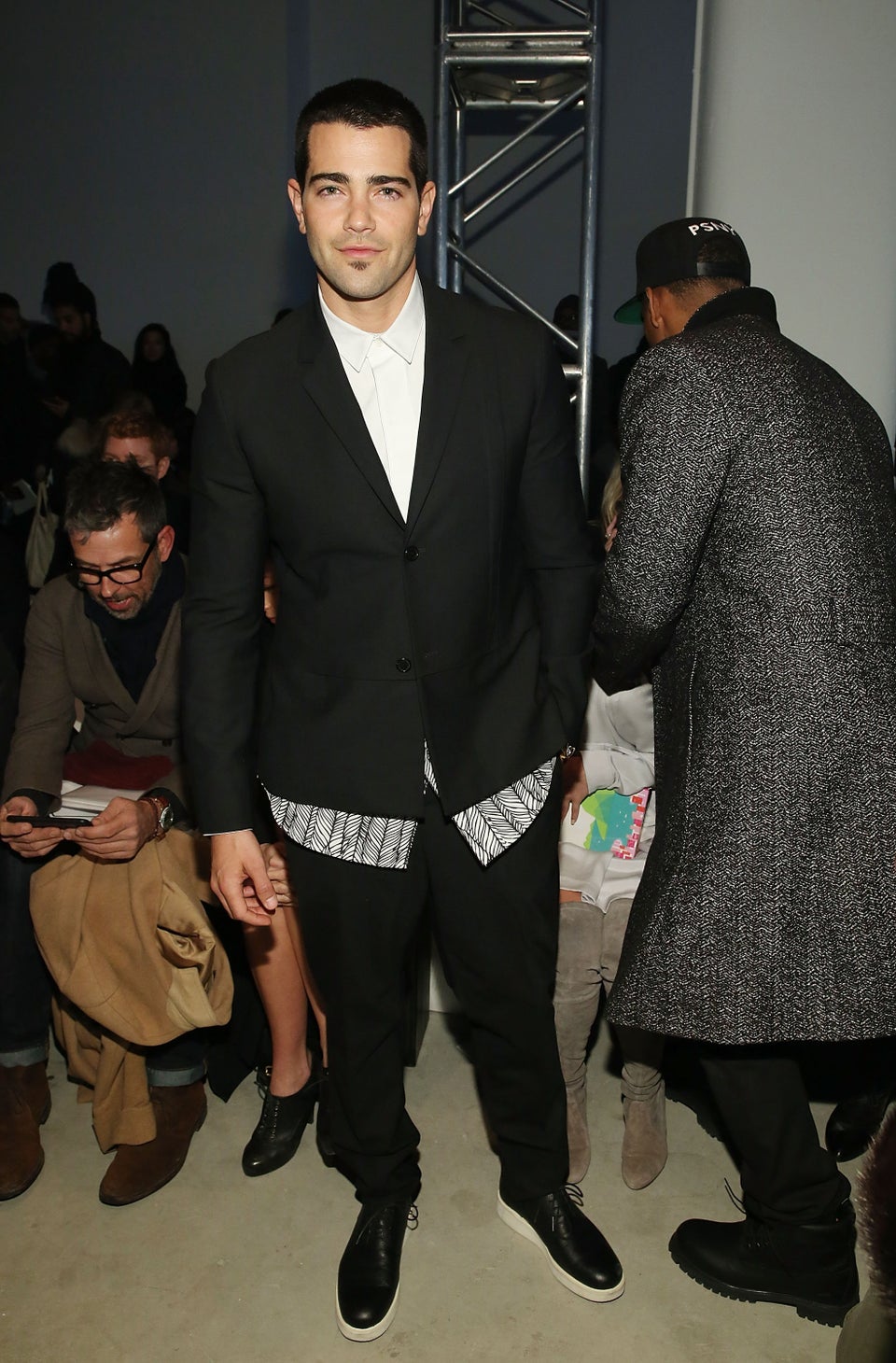 Mireya Acierto via Getty Images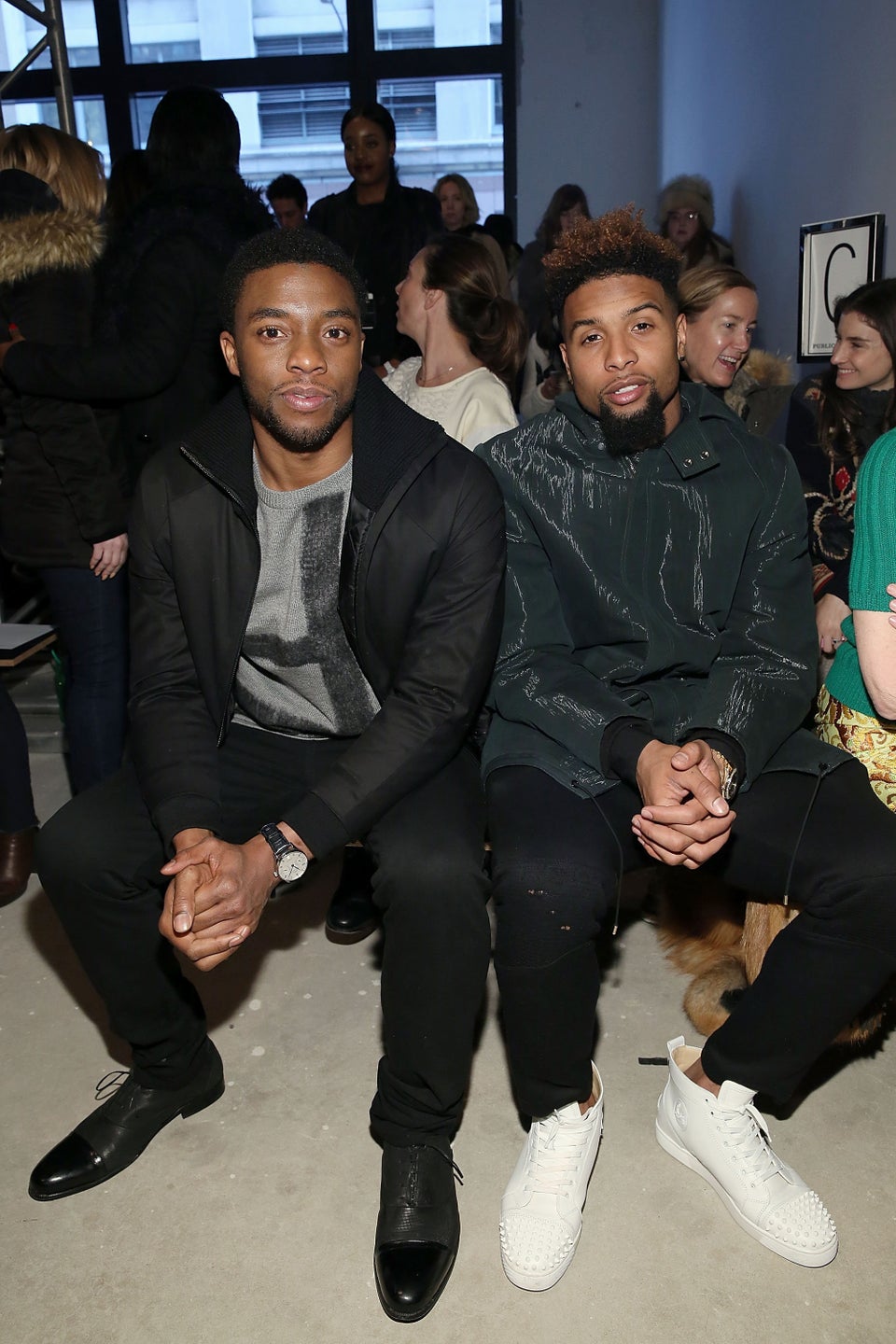 Mireya Acierto via Getty Images
Public School - Front Row - MADE Fashion Week Fall 2015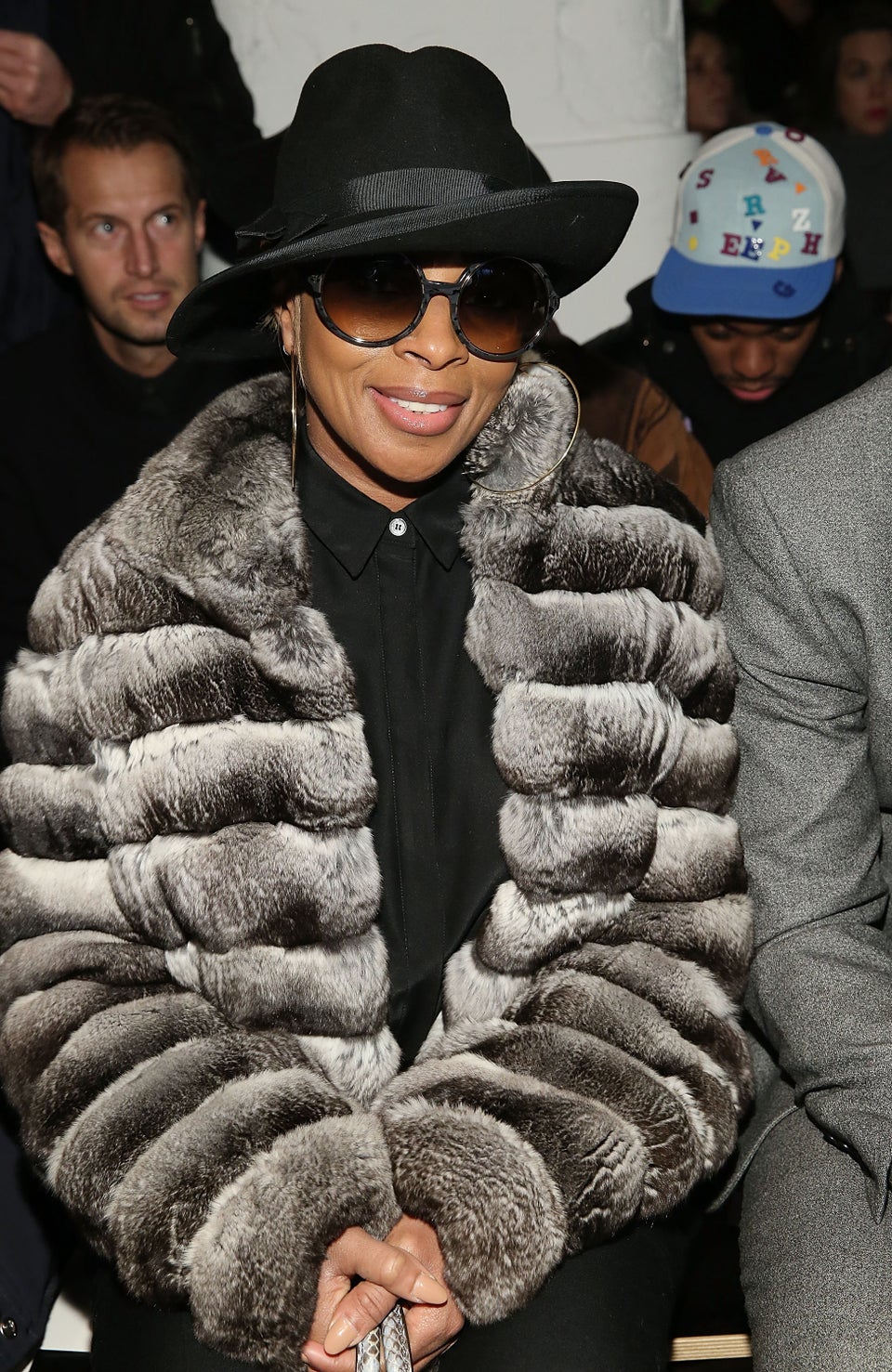 Mireya Acierto via Getty Images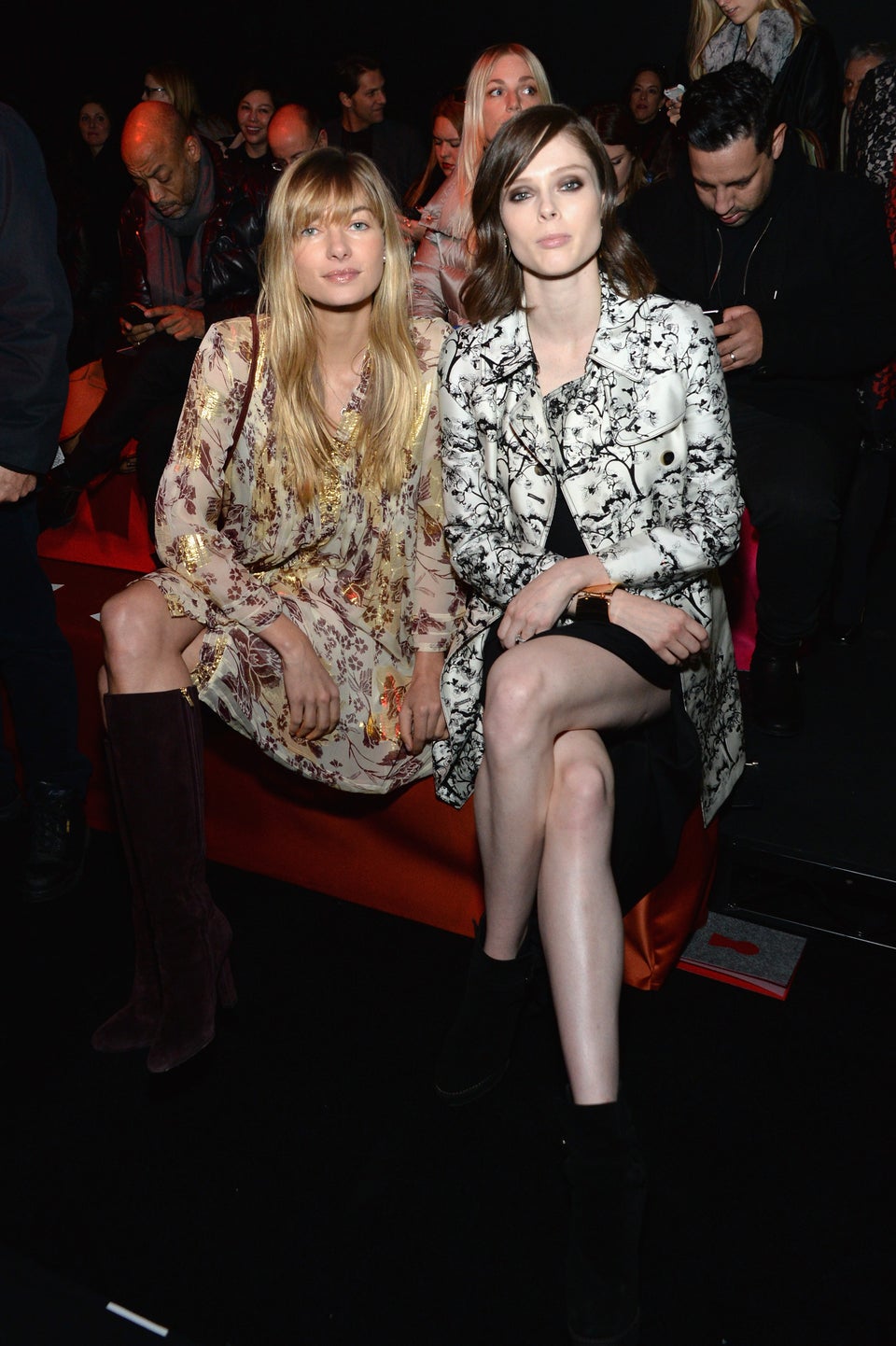 Ben Gabbe via Getty Images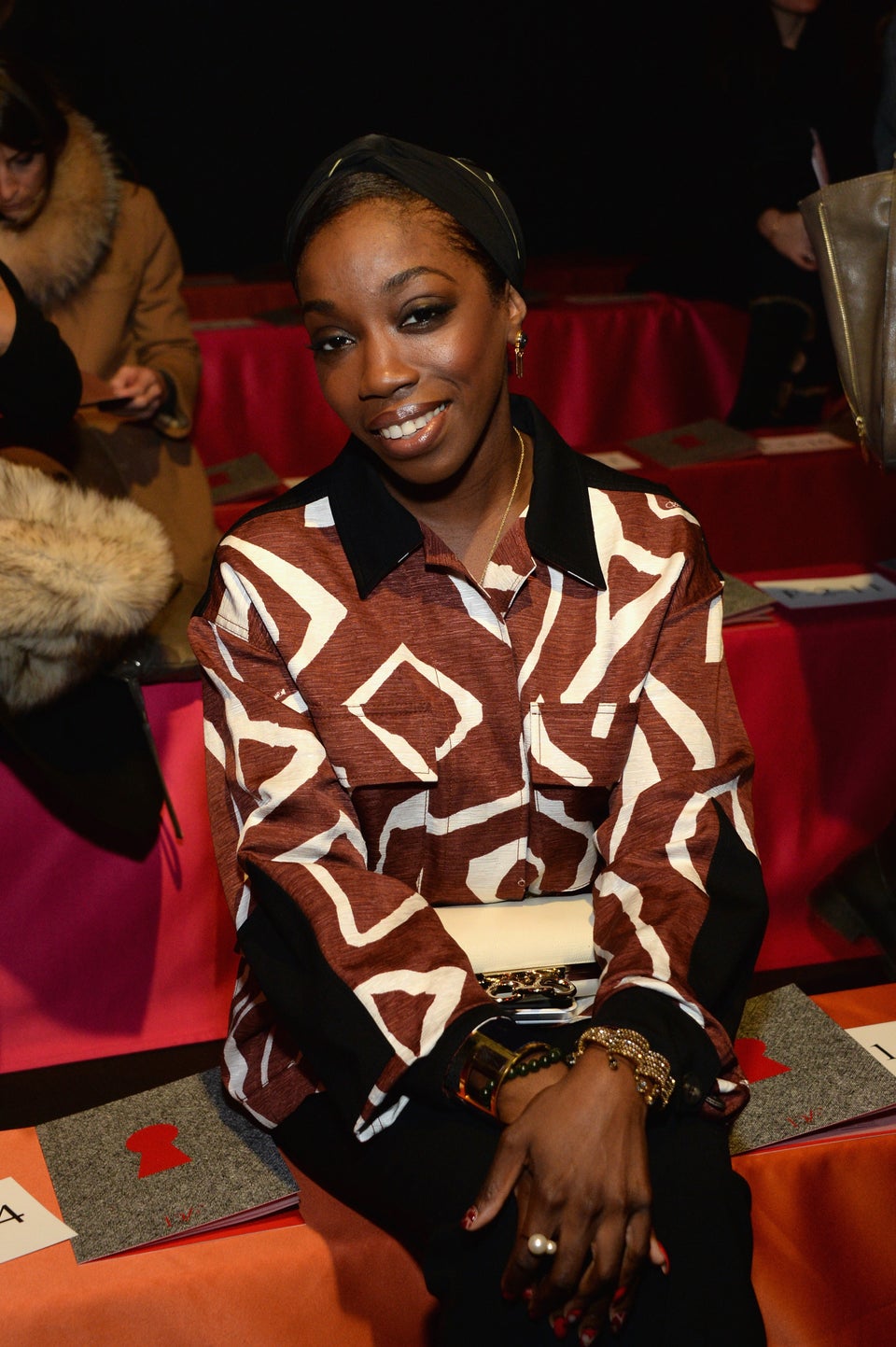 Ben Gabbe via Getty Images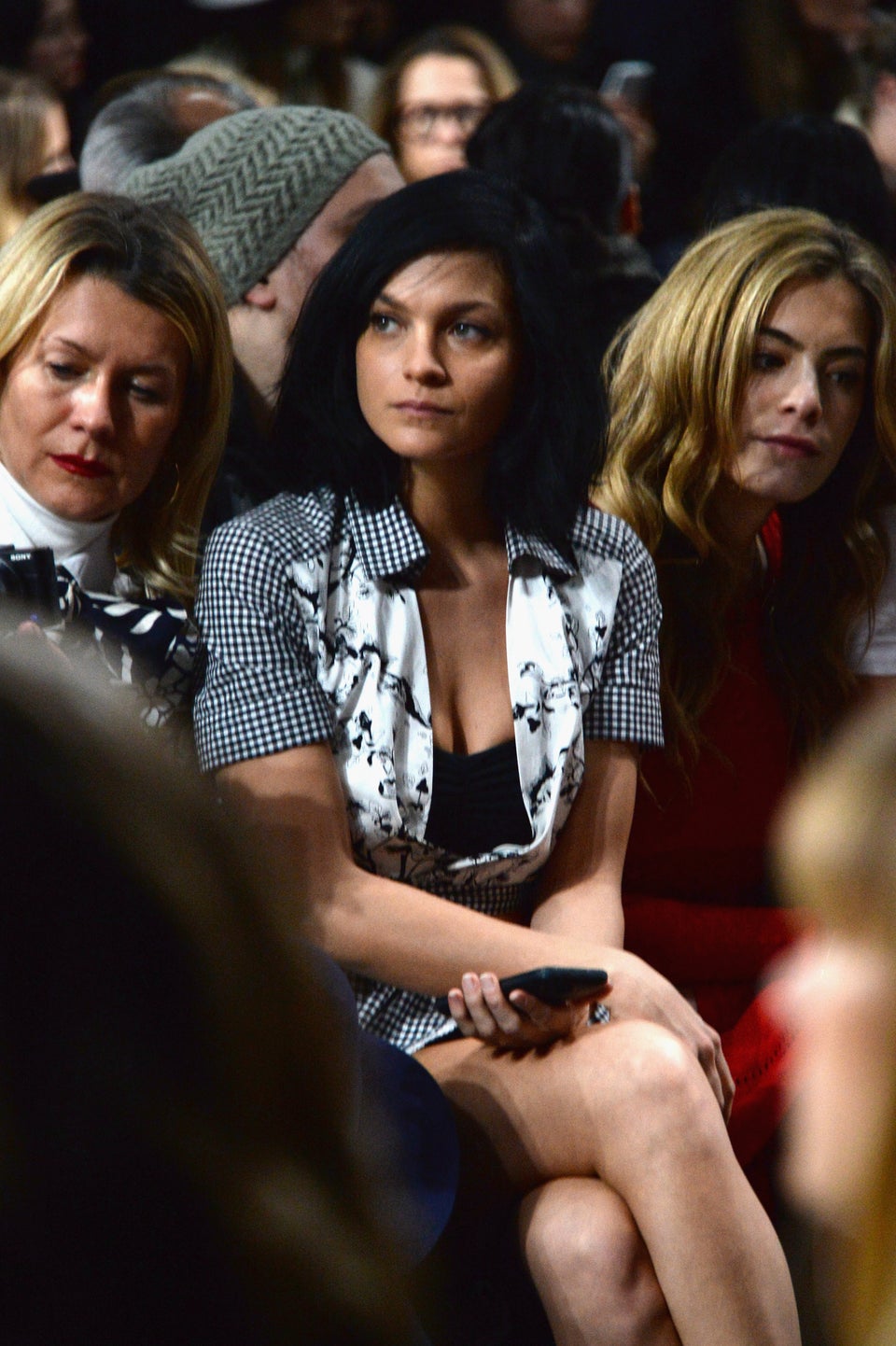 Ben Gabbe via Getty Images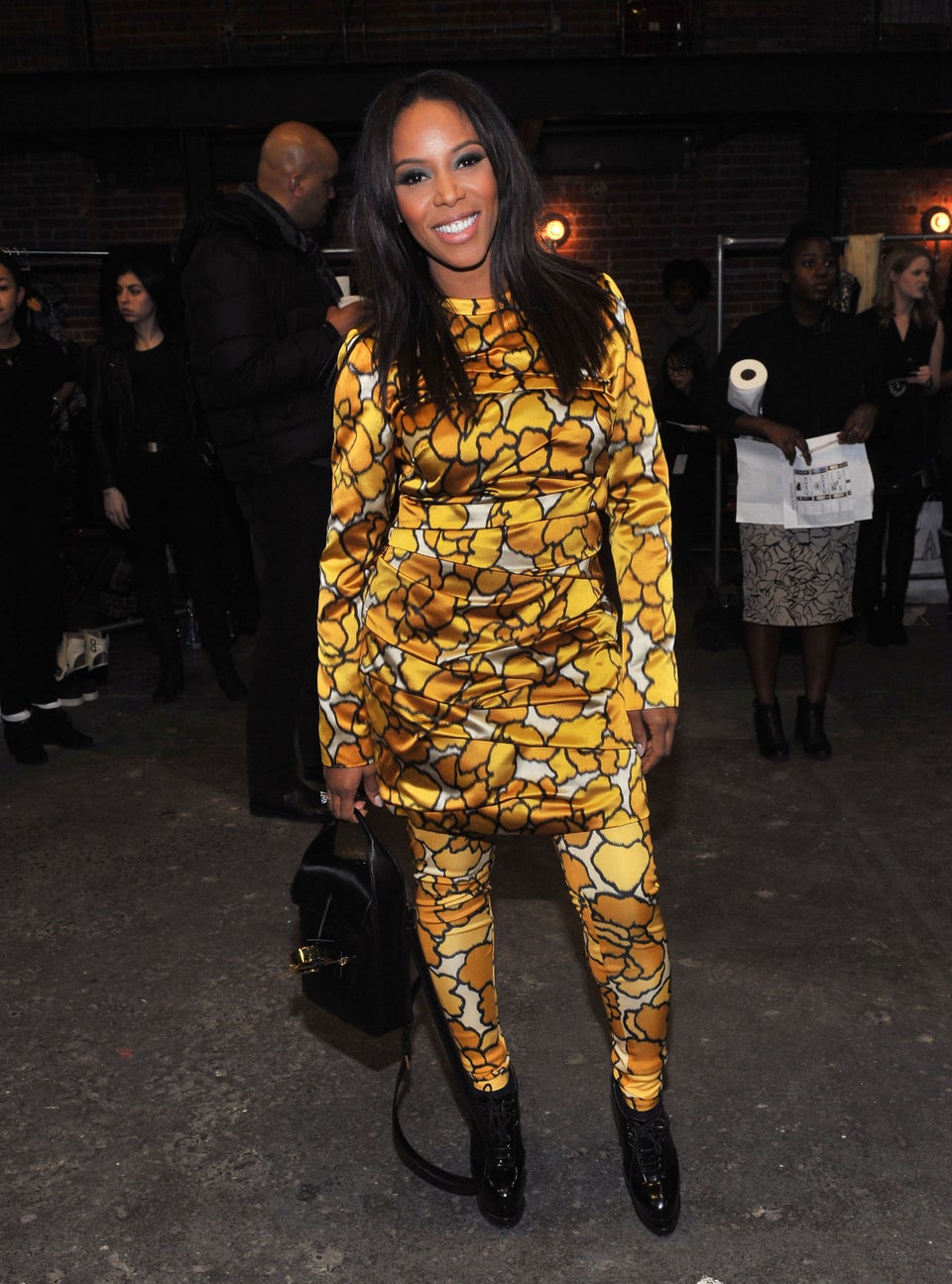 Henry S. Dziekan III via Getty Images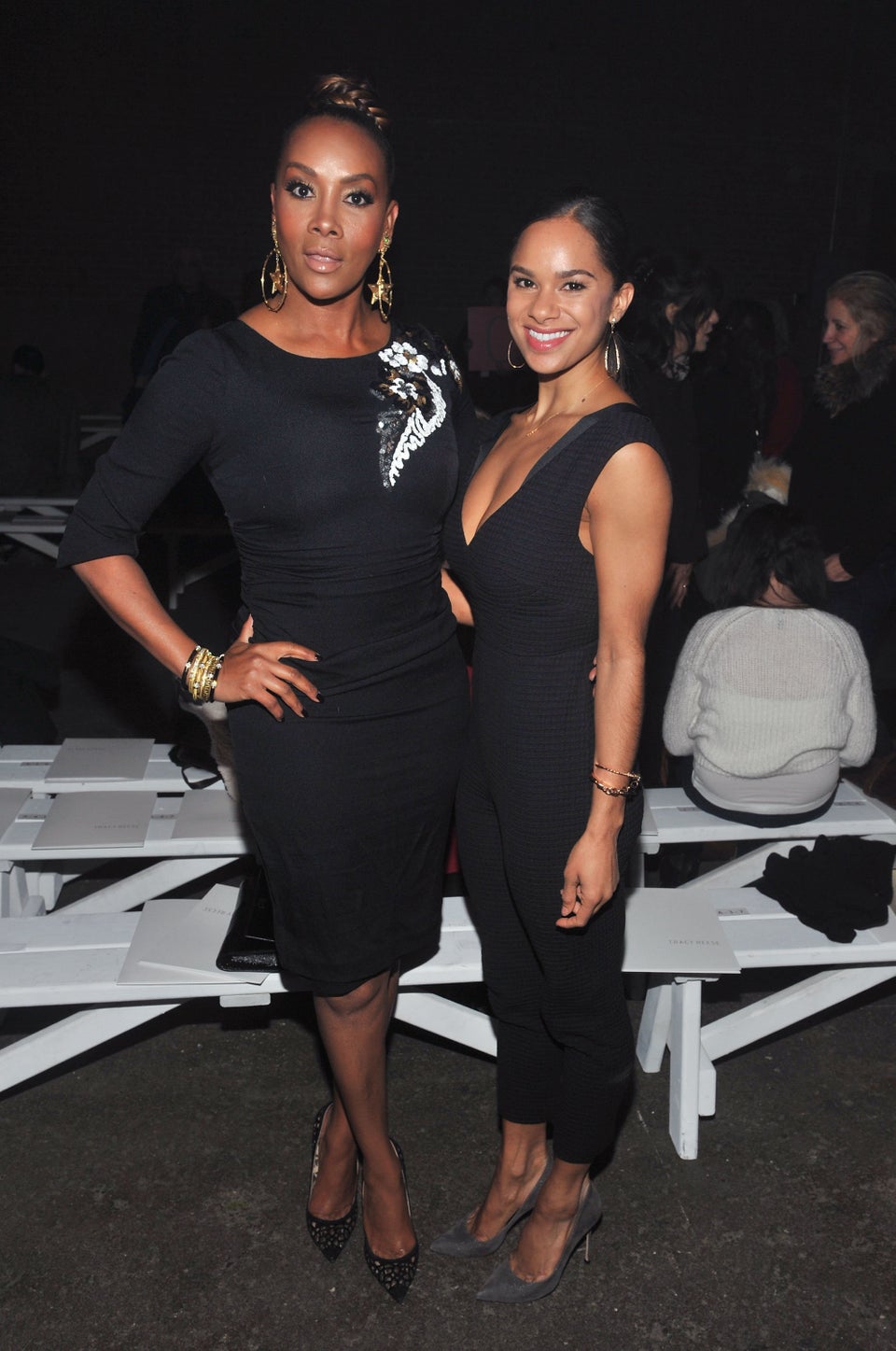 Henry S. Dziekan III via Getty Images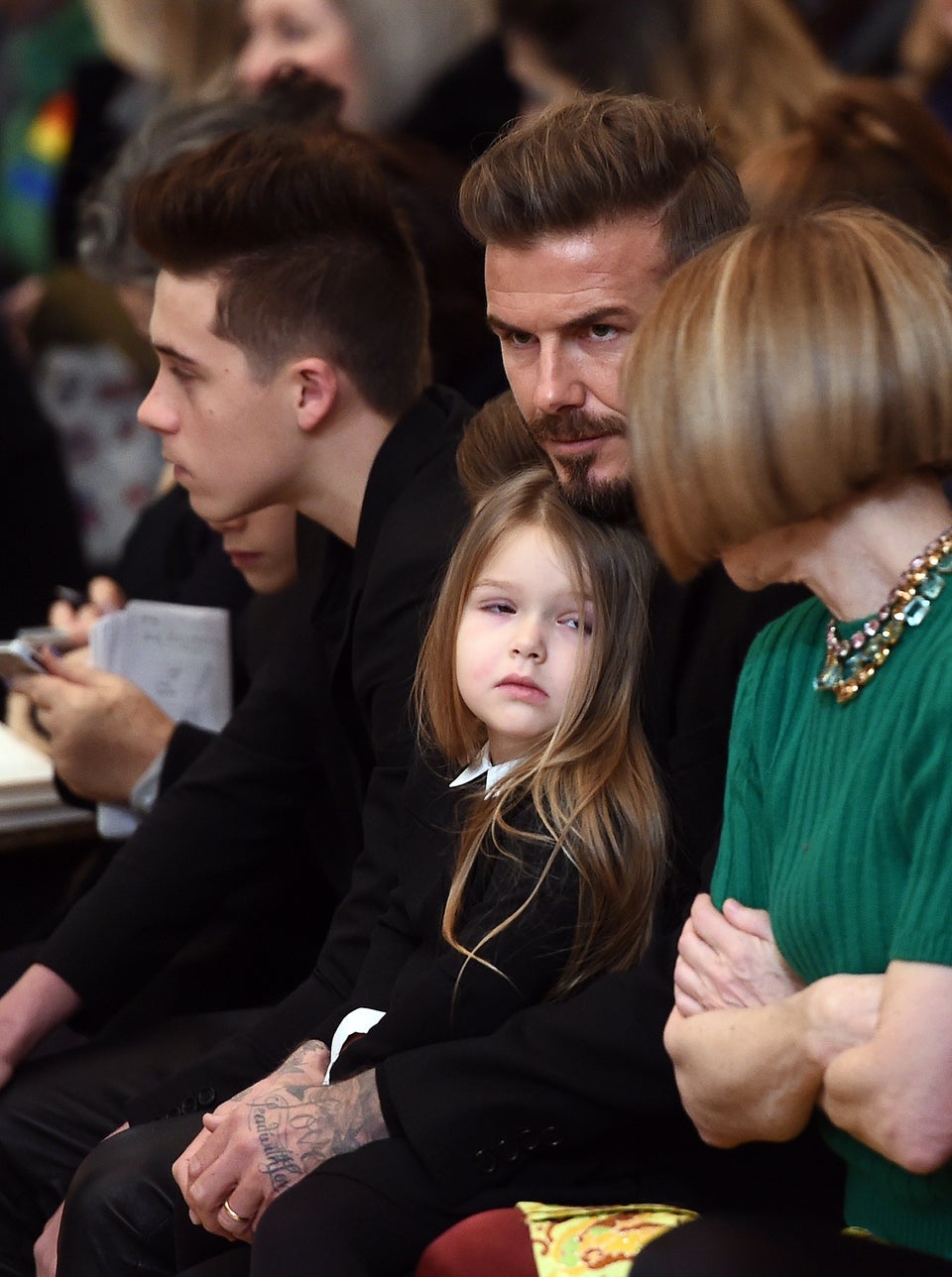 JEWEL SAMAD/AFP/Getty Images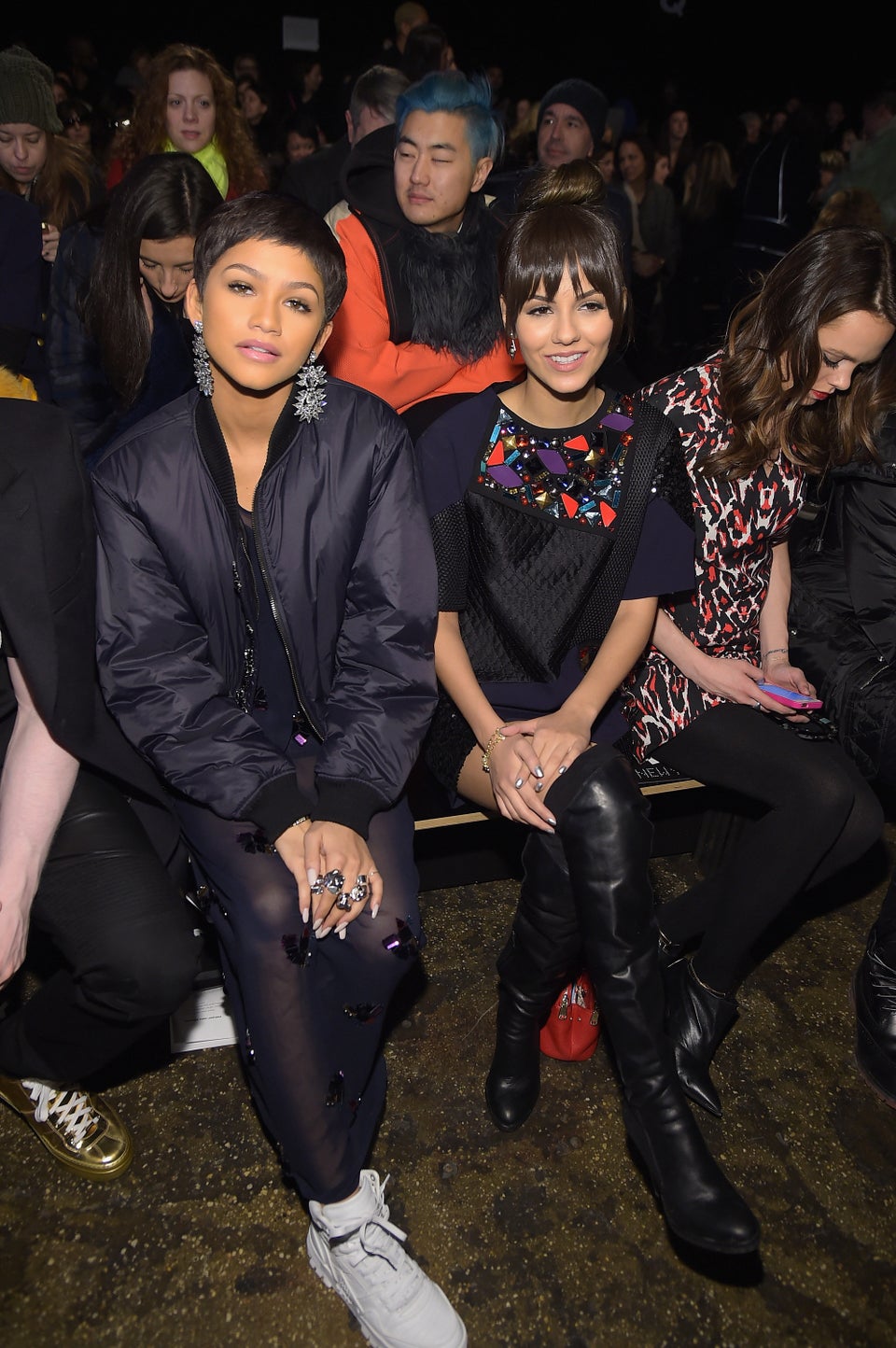 Michael Loccisano/Getty Images for Mercedes-Benz Fashion Week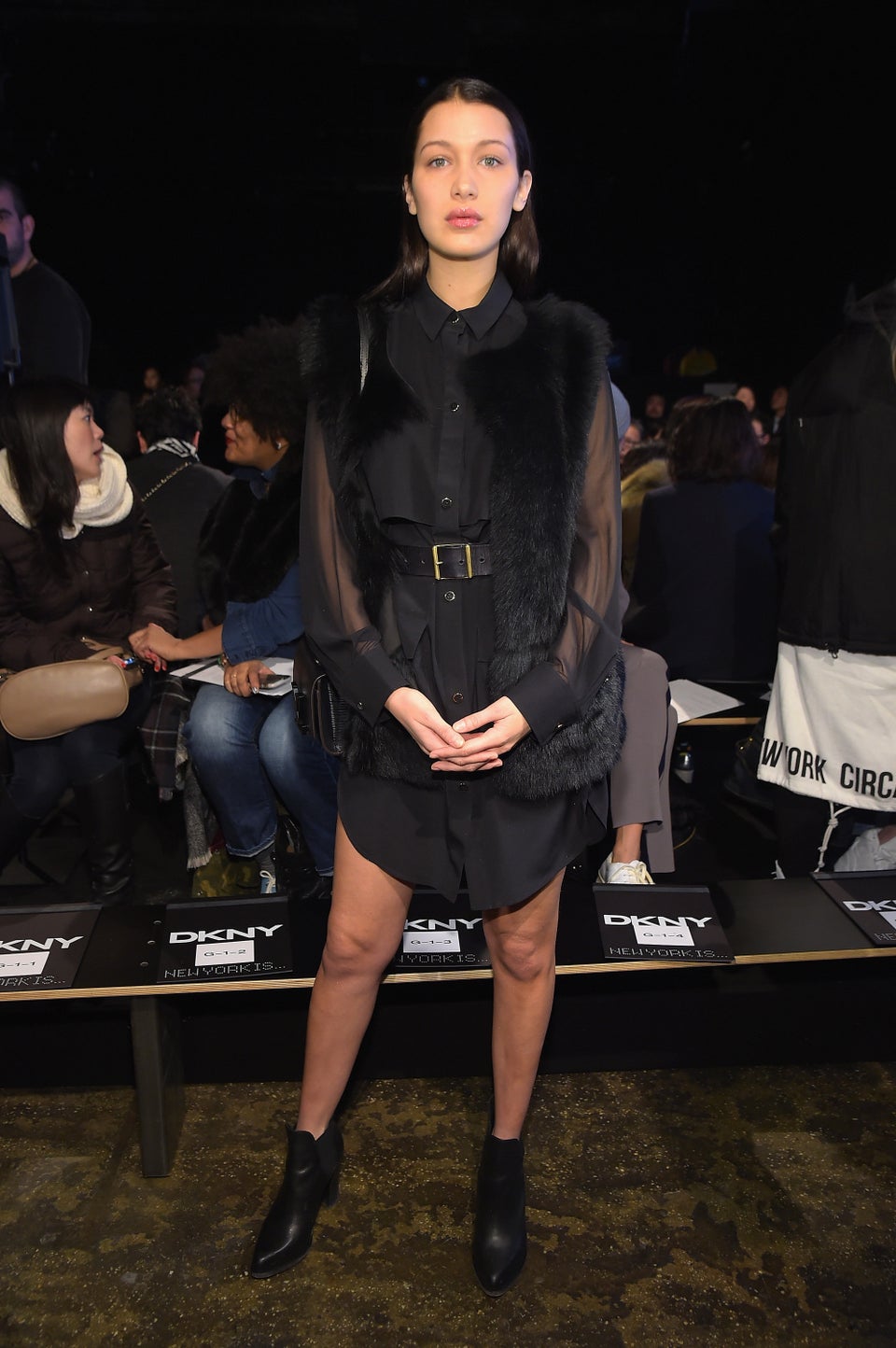 Michael Loccisano/Getty Images for Mercedes-Benz Fashion Week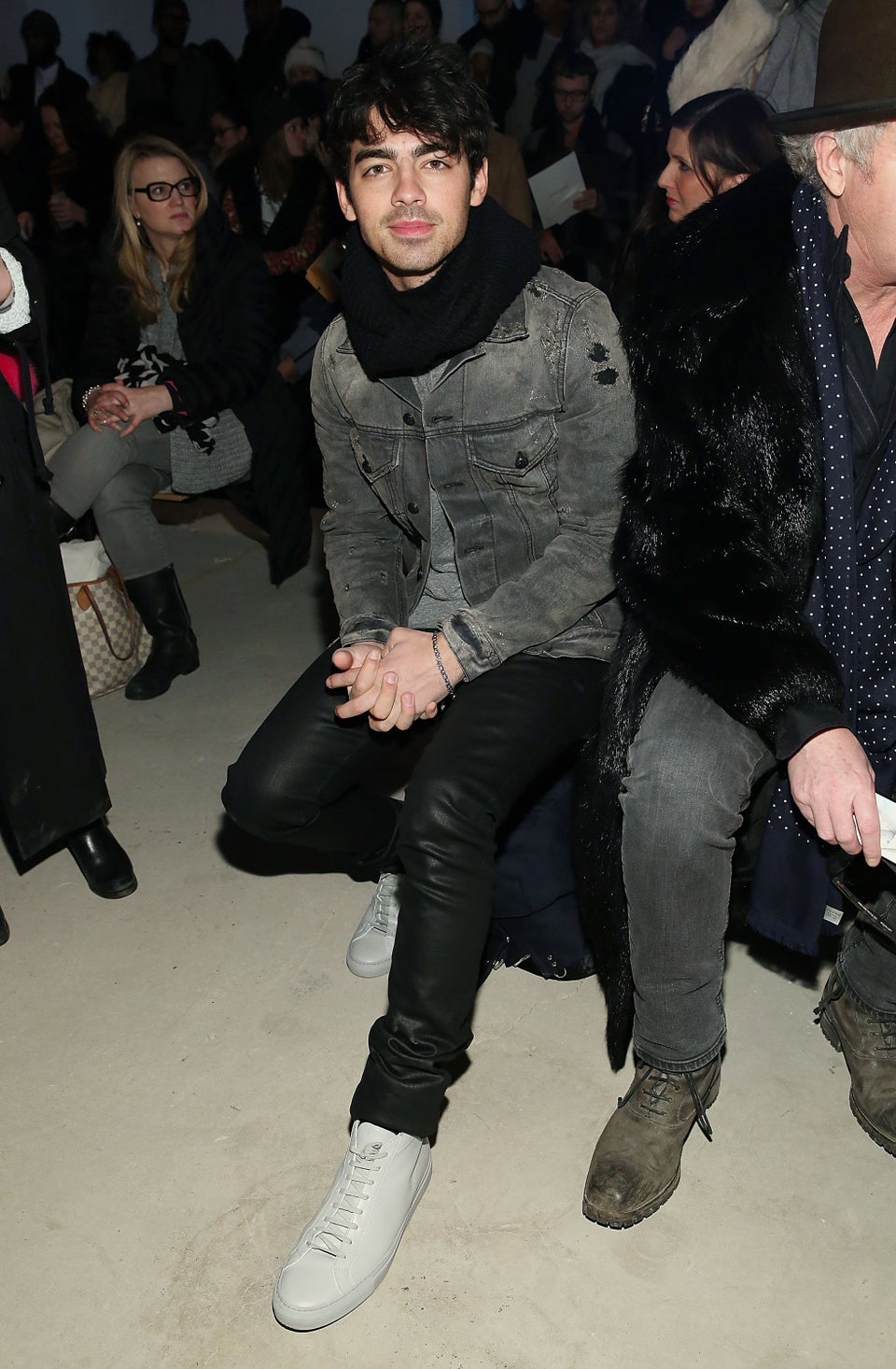 Mireya Acierto/Getty Images
Misha Nonoo - Front Row - Mercedes-Benz Fashion Week Fall 2015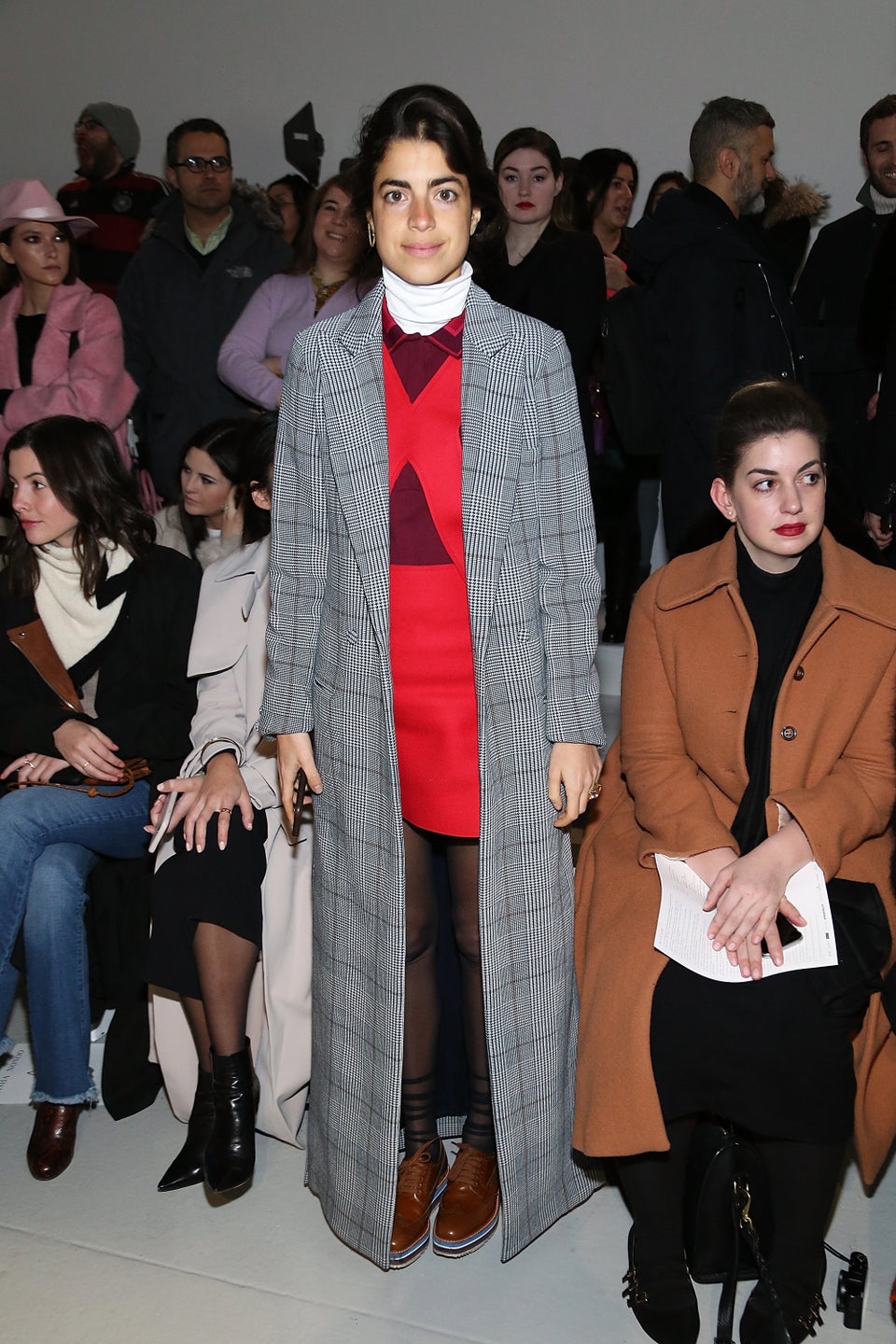 Monica Schipper via Getty Images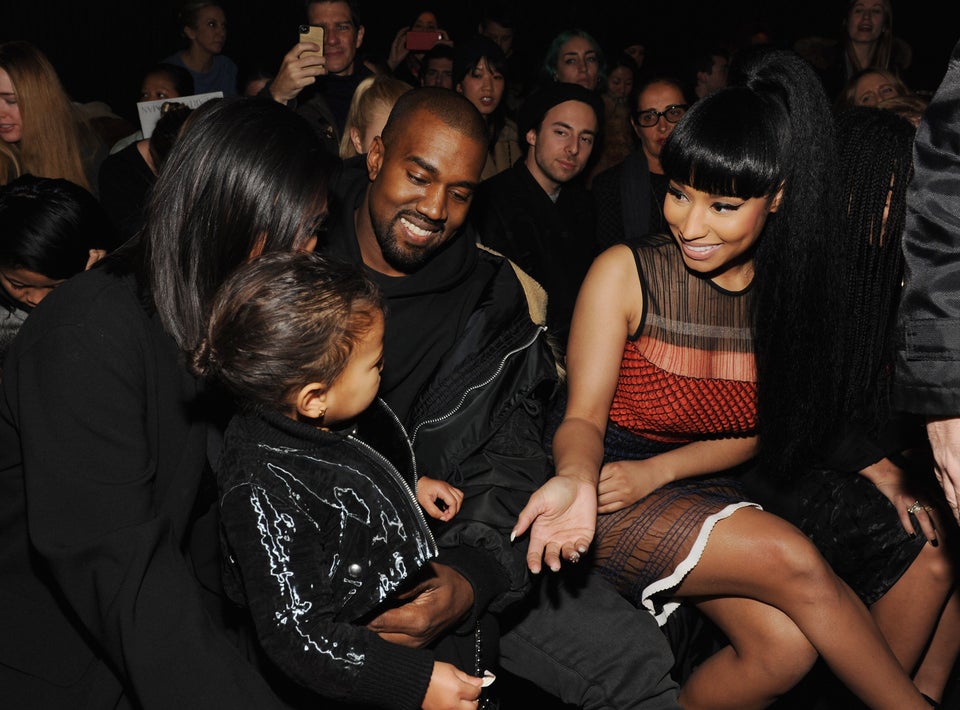 Craig Barritt via Getty Images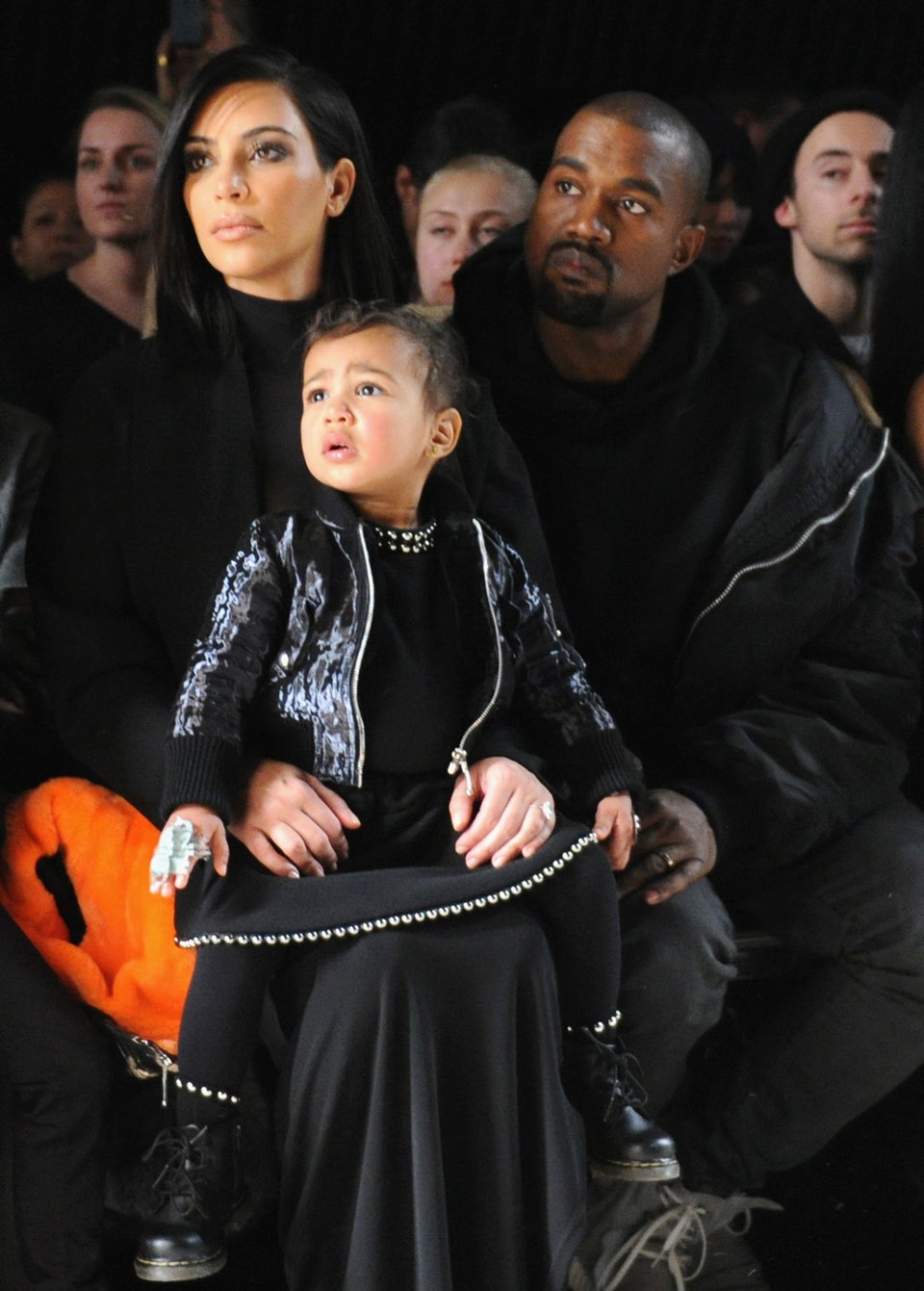 Craig Barritt via Getty Images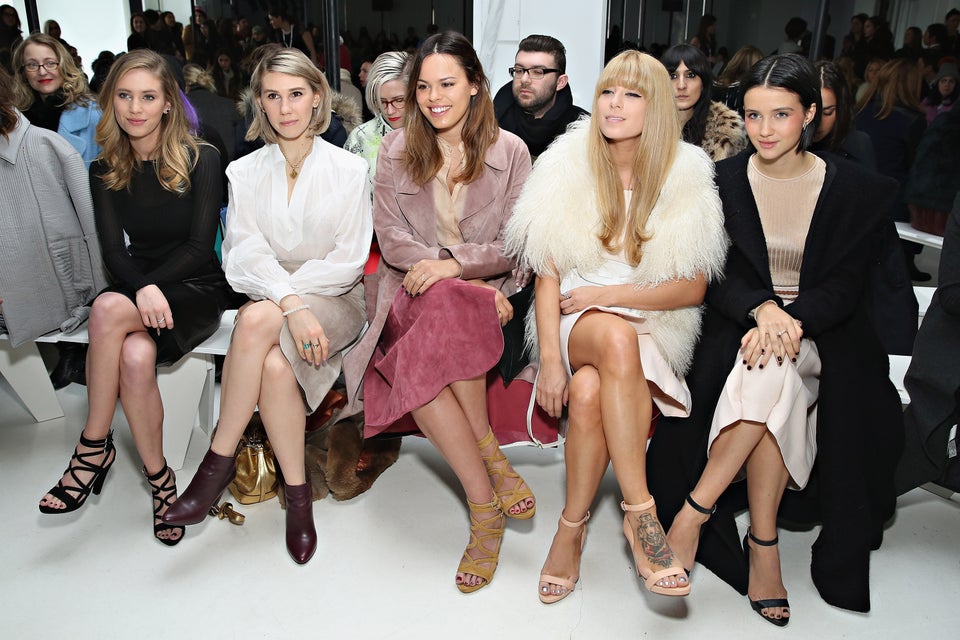 Cindy Ord via Getty Images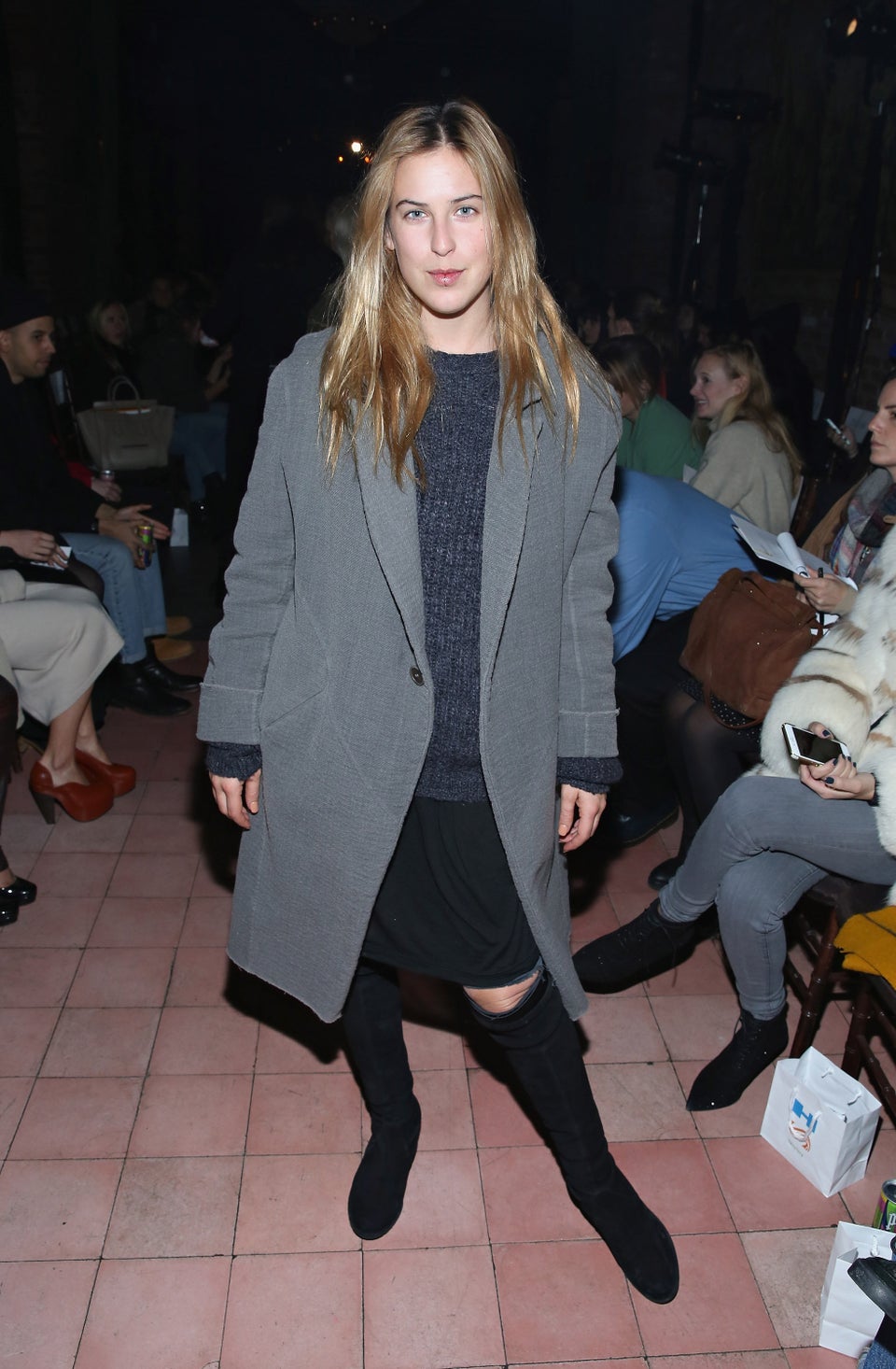 Cindy Ord via Getty Images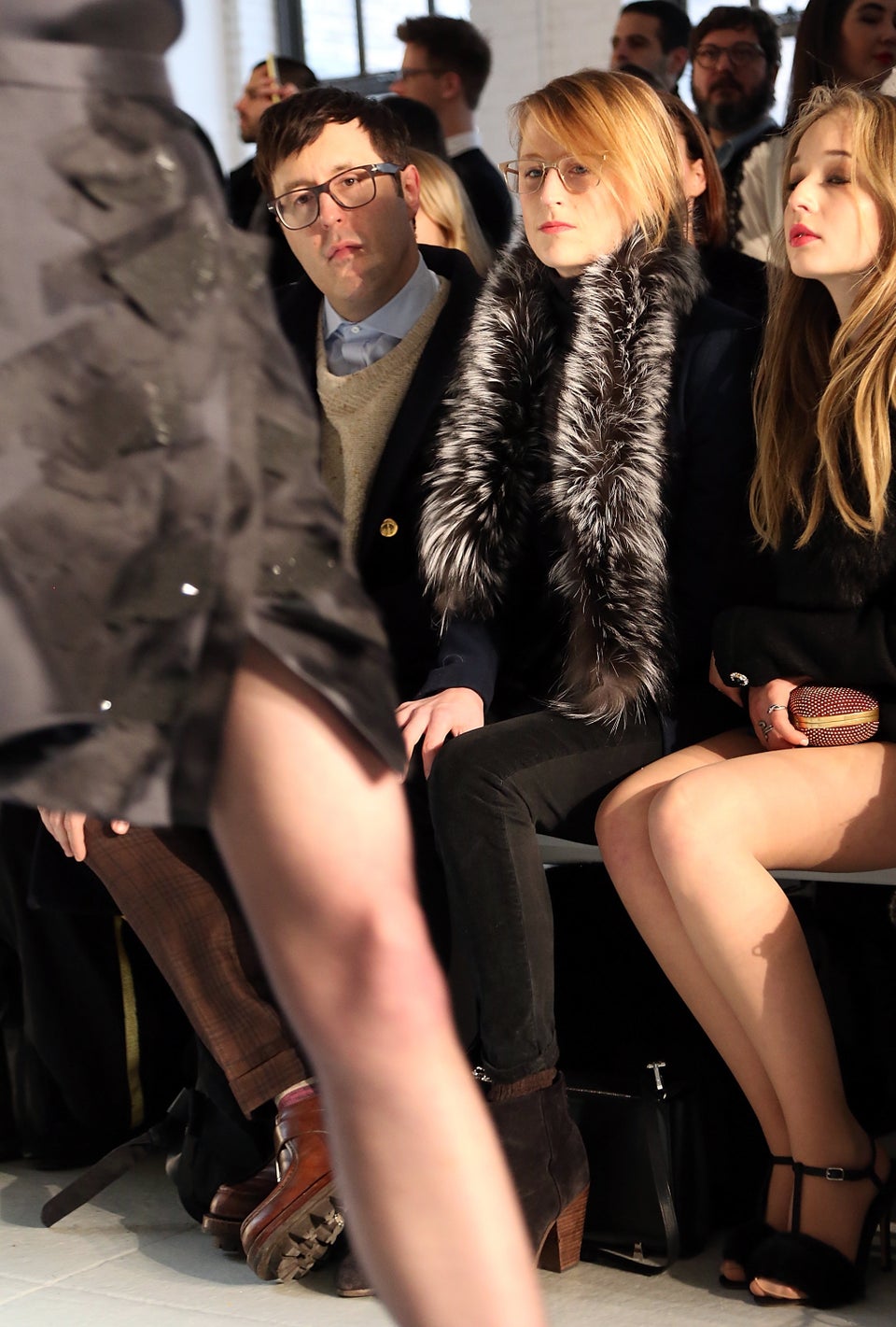 Monica Schipper via Getty Images
Noon By Noor - Front Row - Mercedes-Benz Fashion Week Fall 2015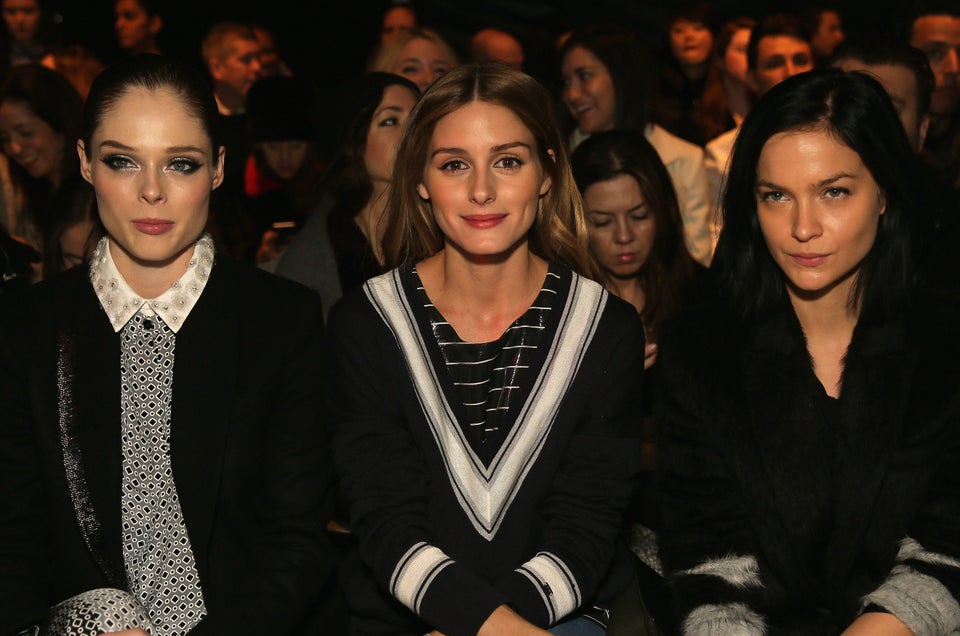 Chelsea Lauren via Getty Images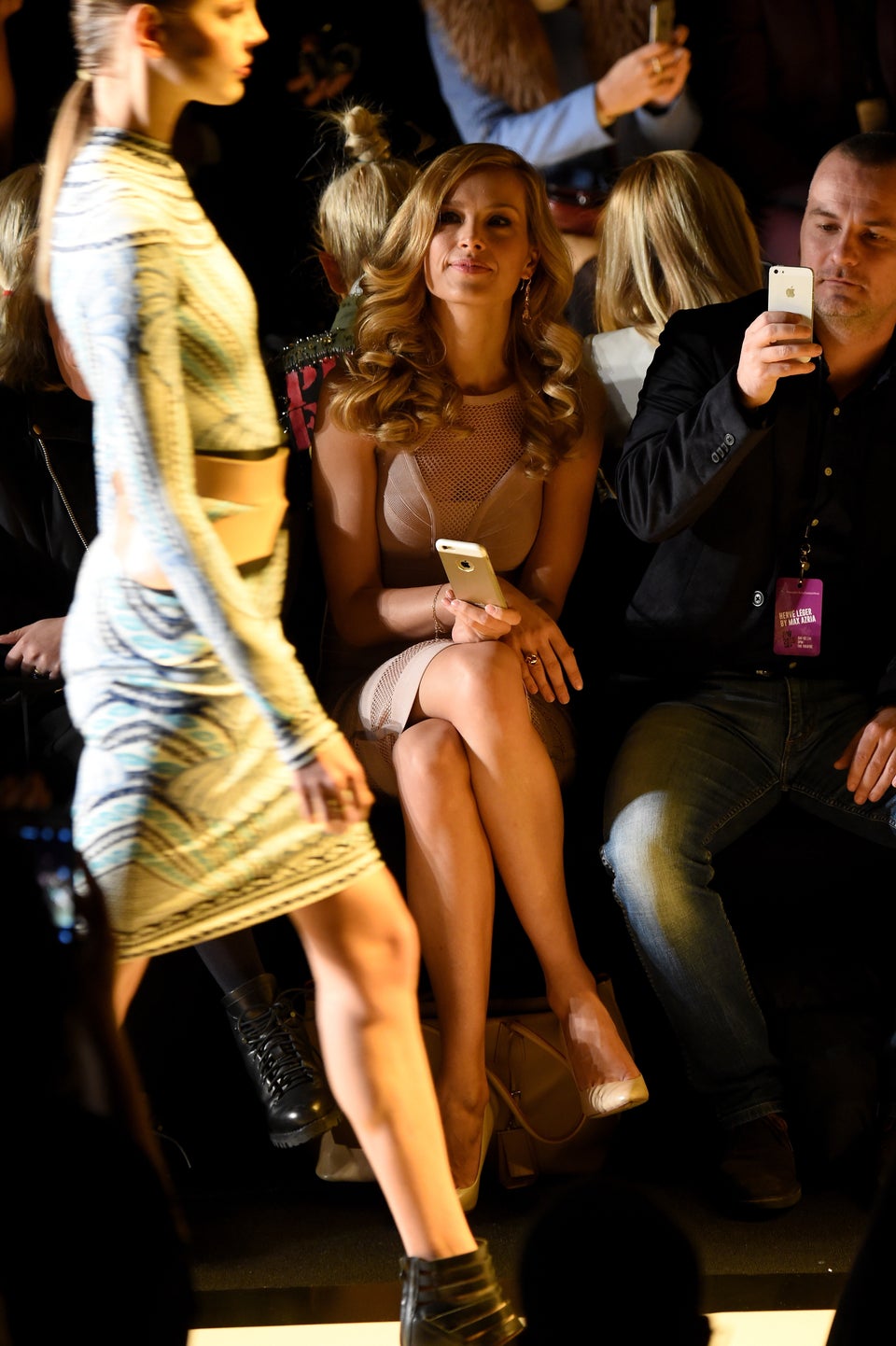 Larry Busacca via Getty Images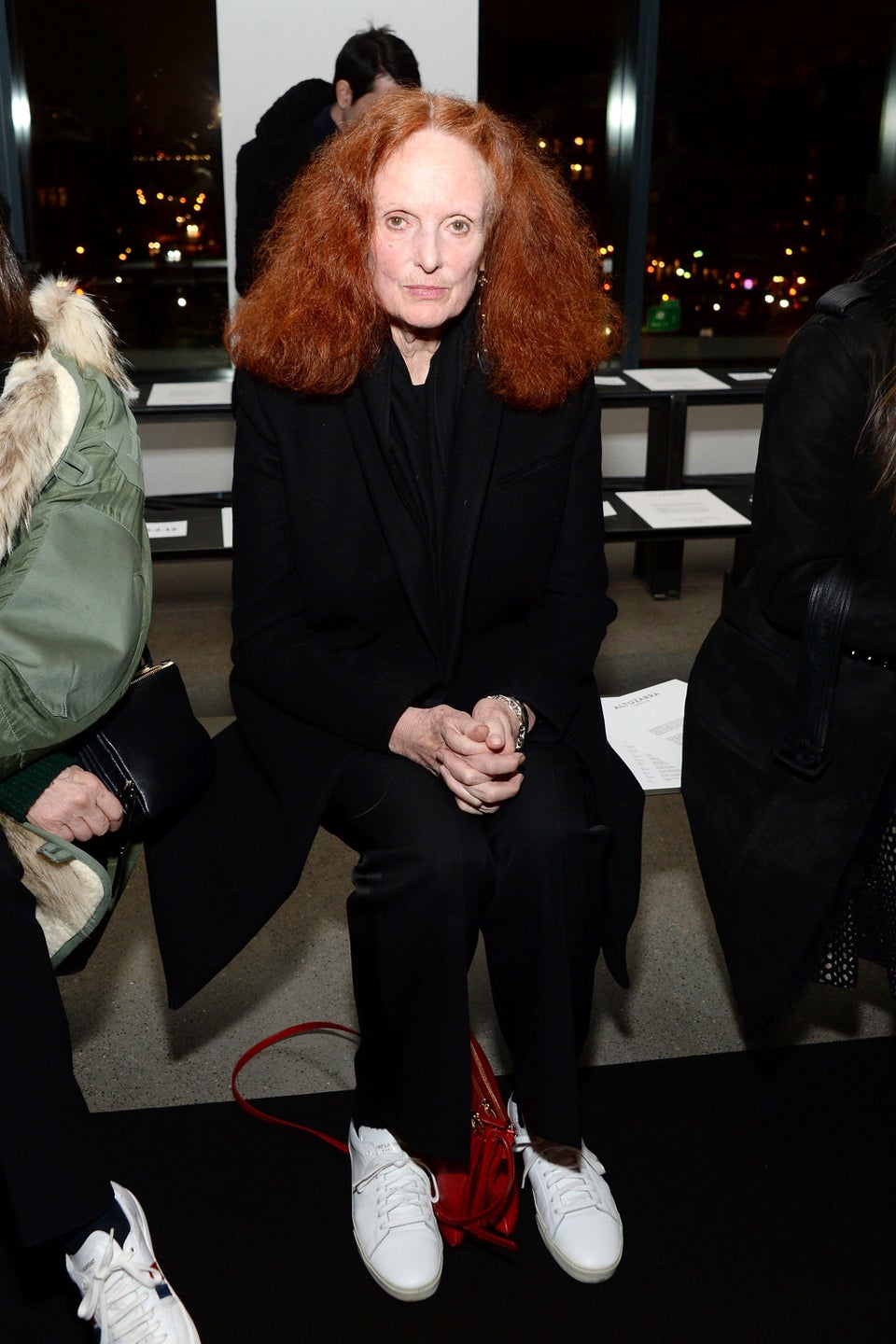 Ben Gabbe via Getty Images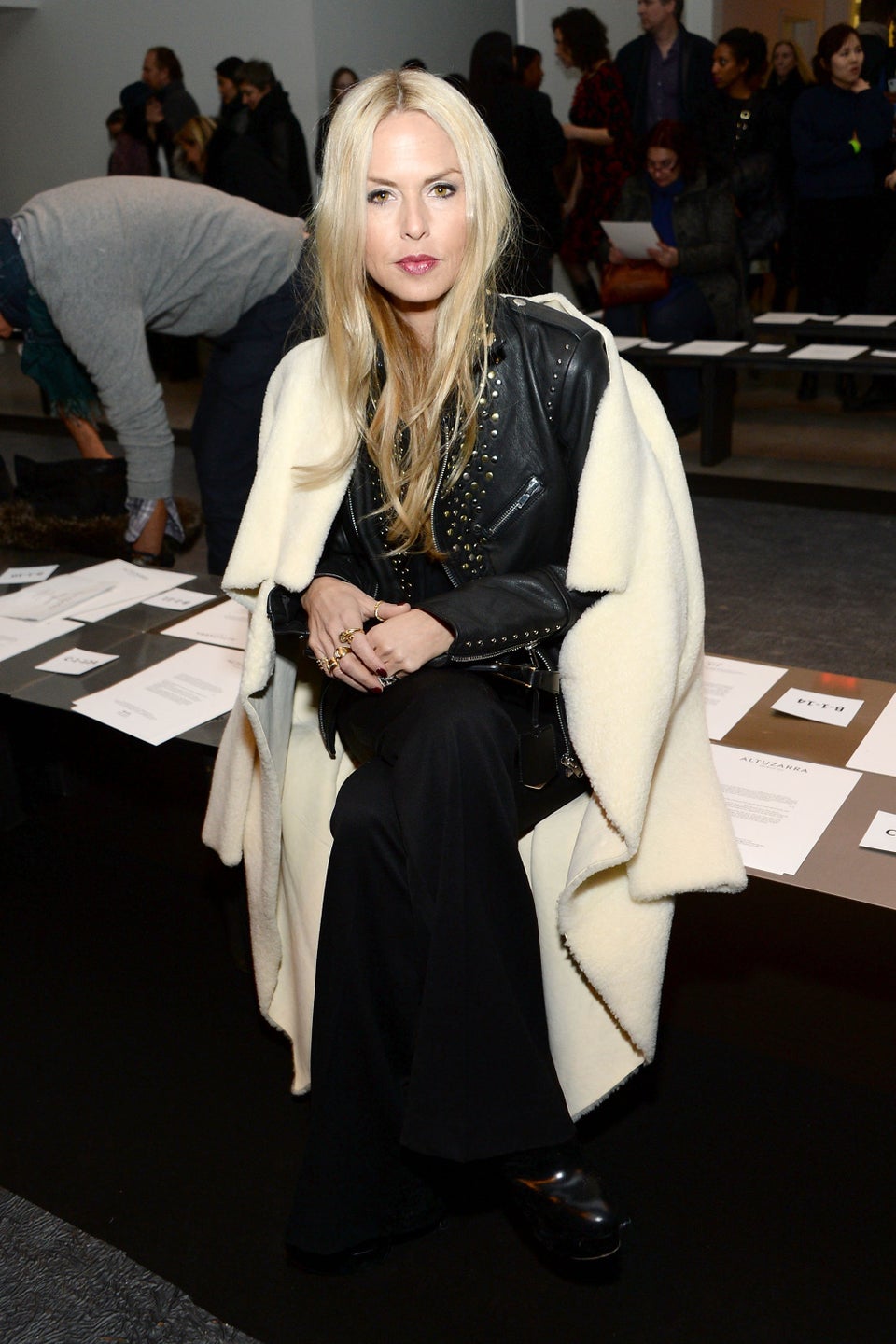 Ben Gabbe via Getty Images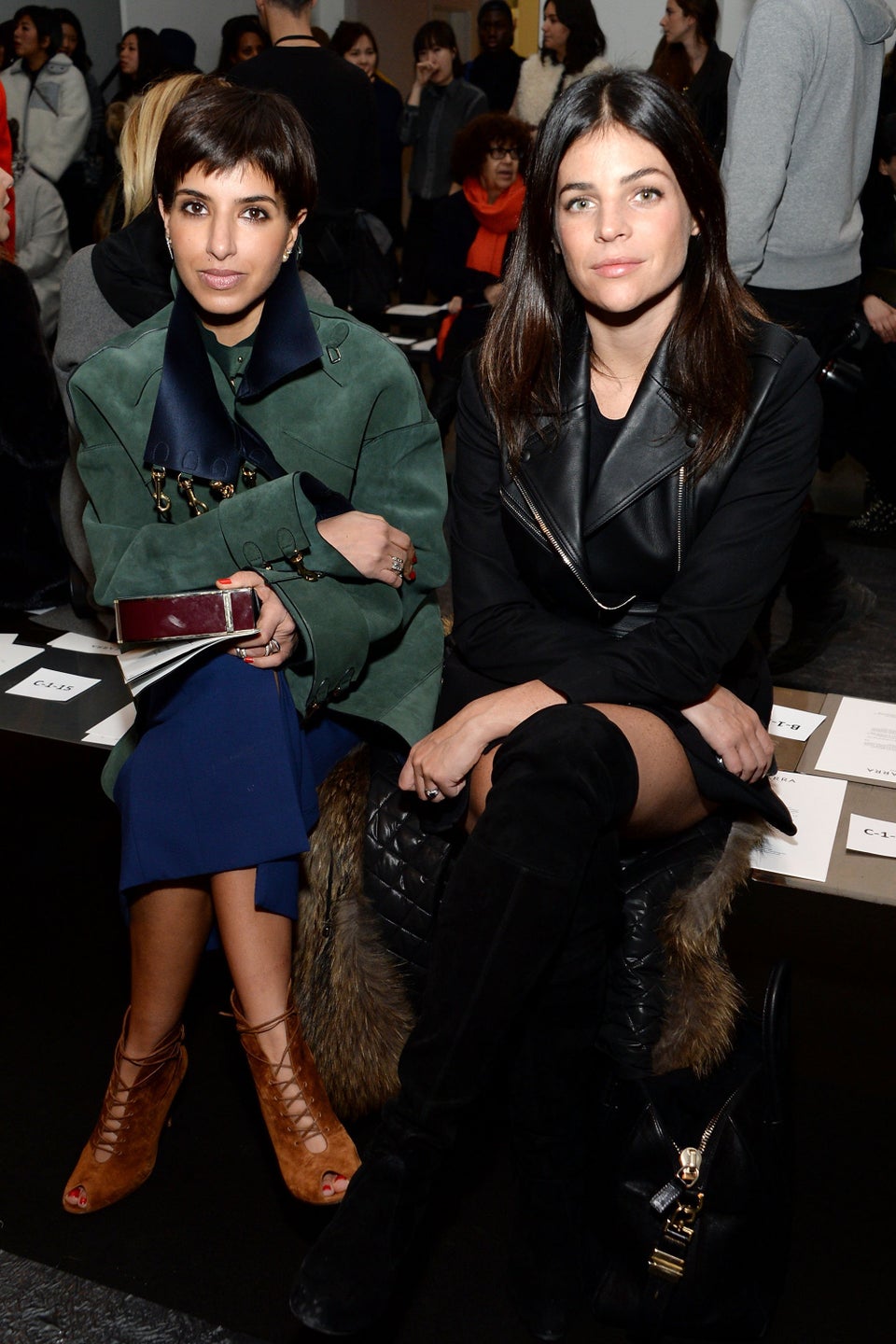 Ben Gabbe via Getty Images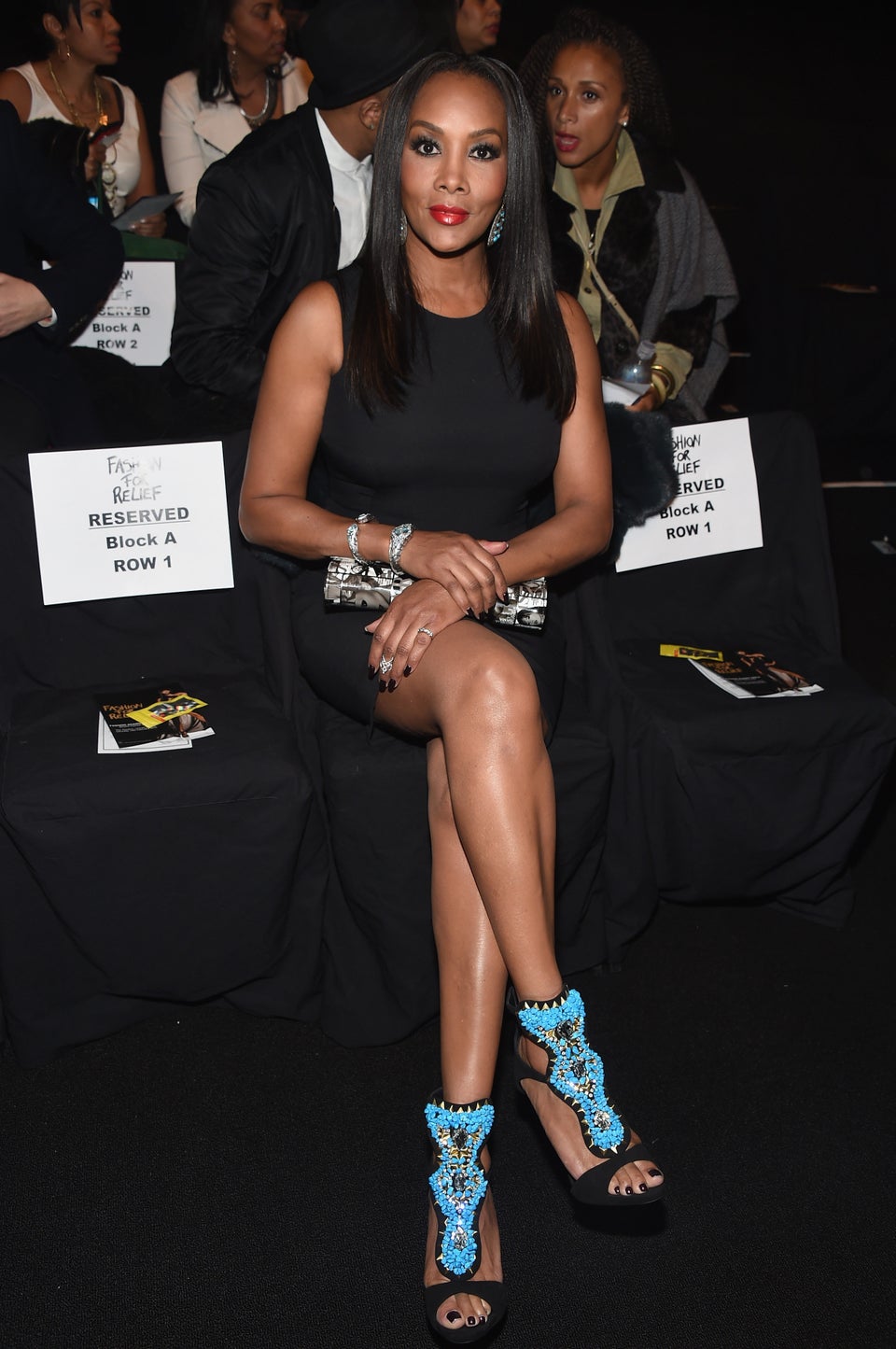 Theo Wargo via Getty Images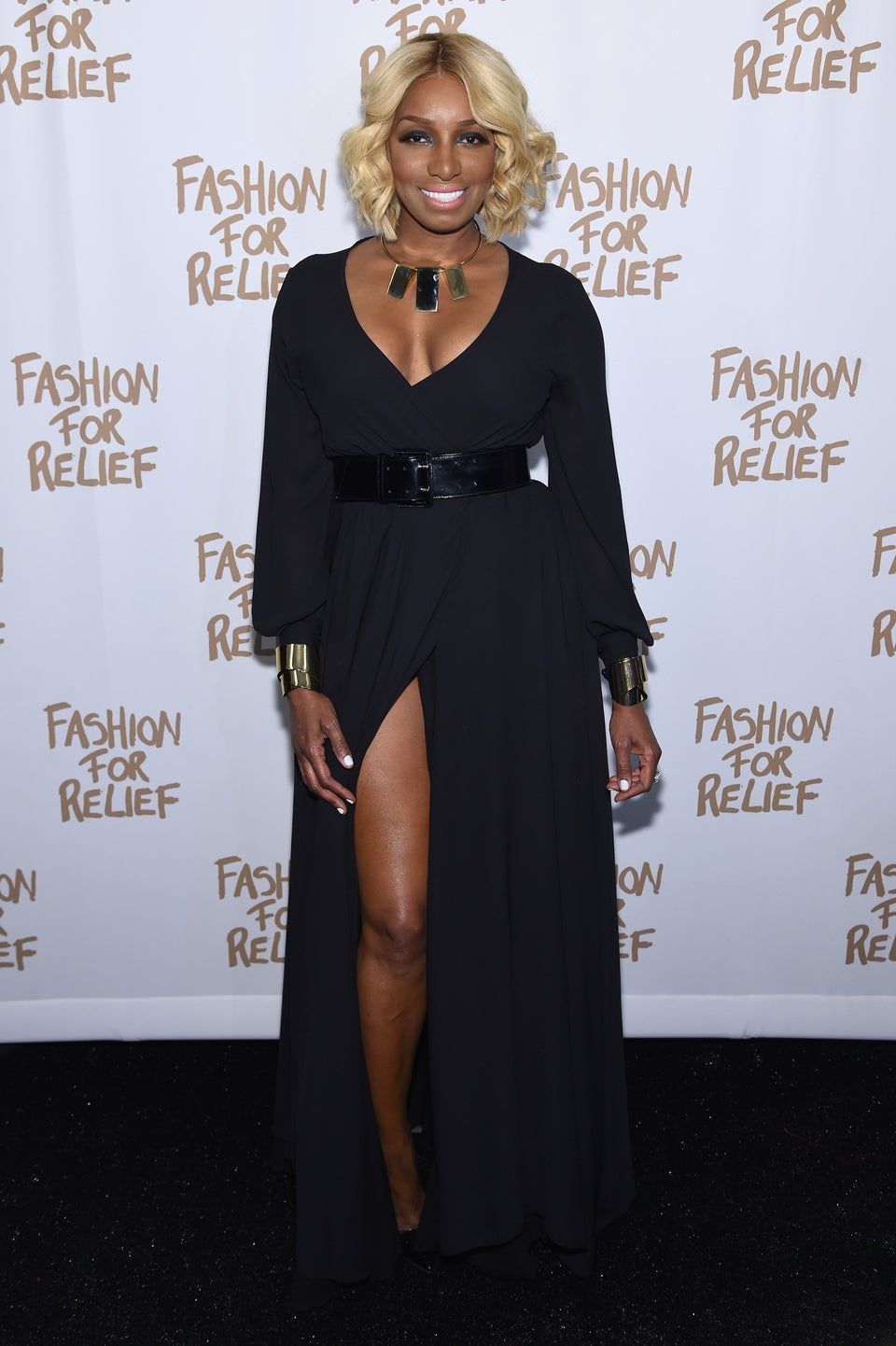 Jamie McCarthy via Getty Images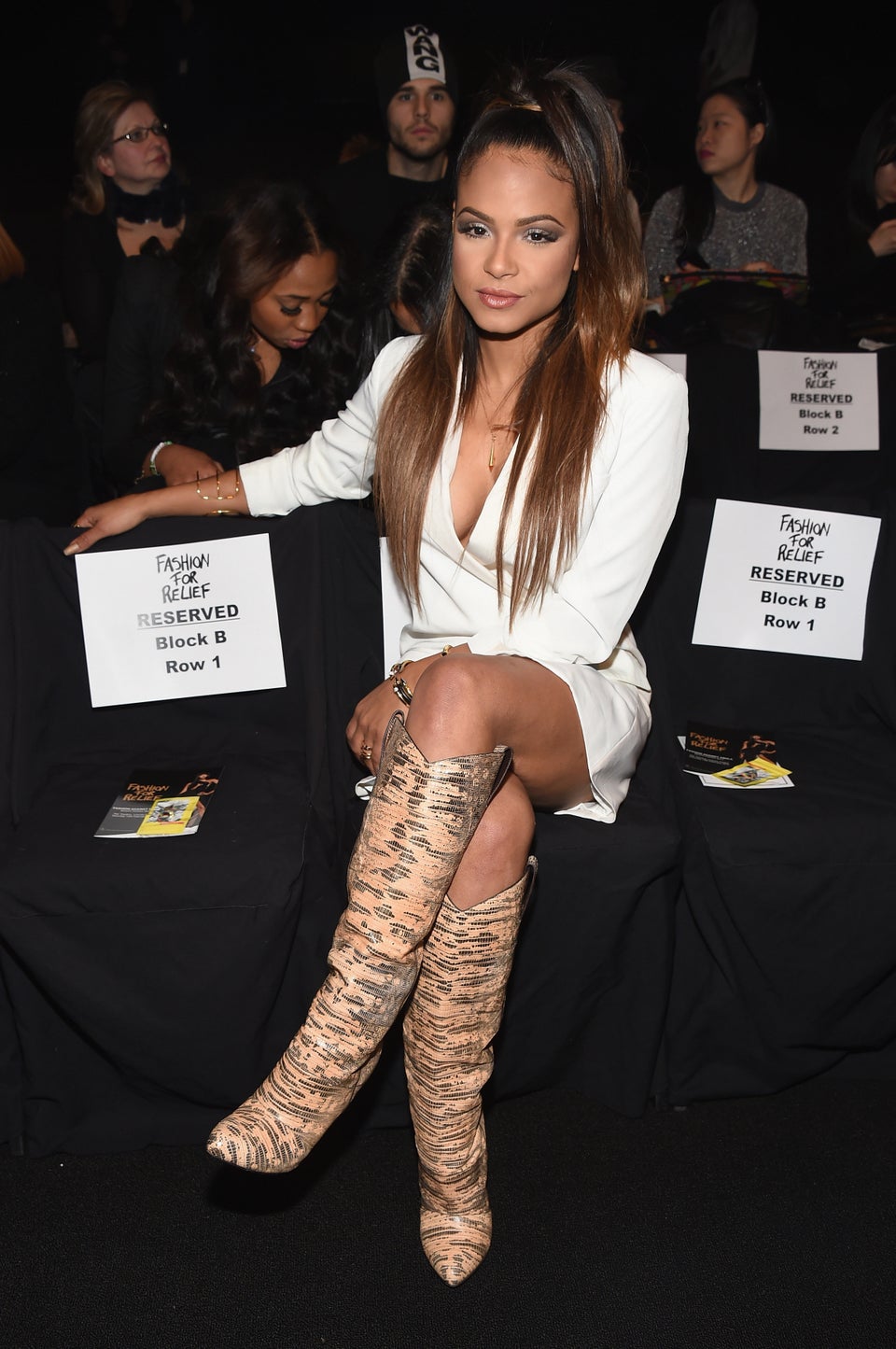 Theo Wargo via Getty Images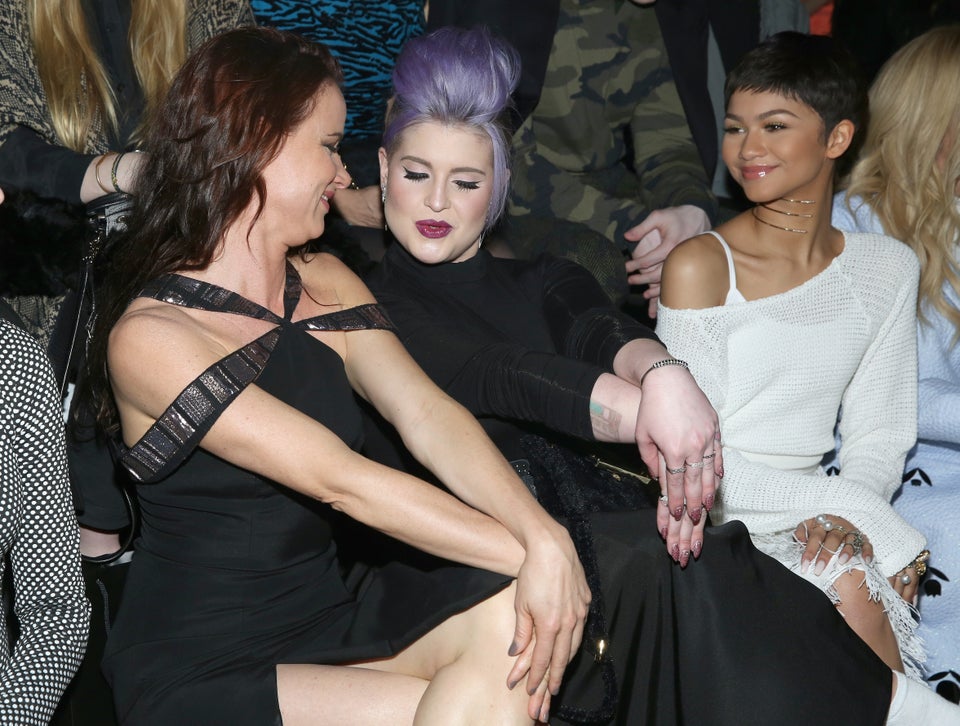 Cindy Ord via Getty Images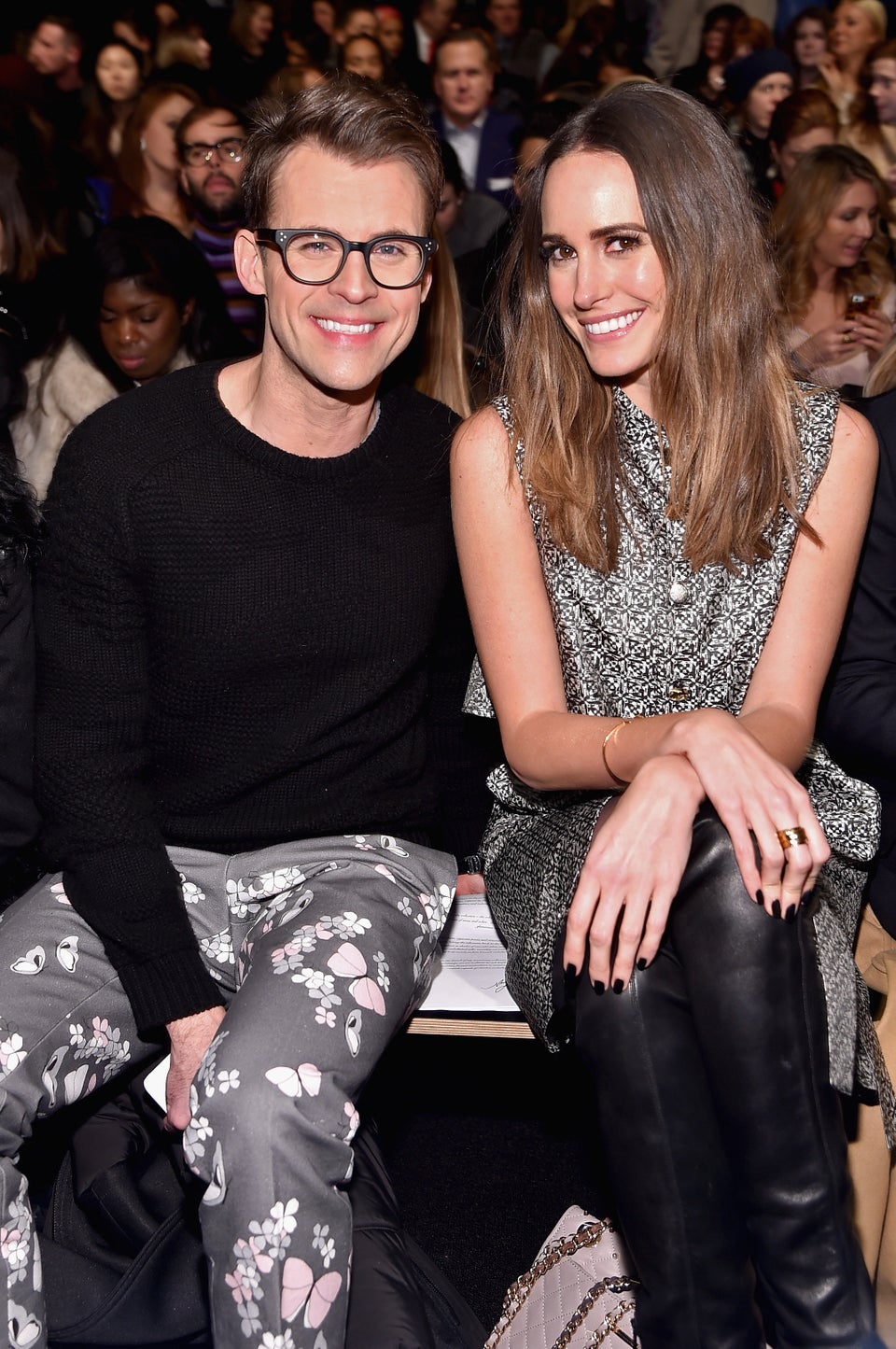 Mike Coppola via Getty Images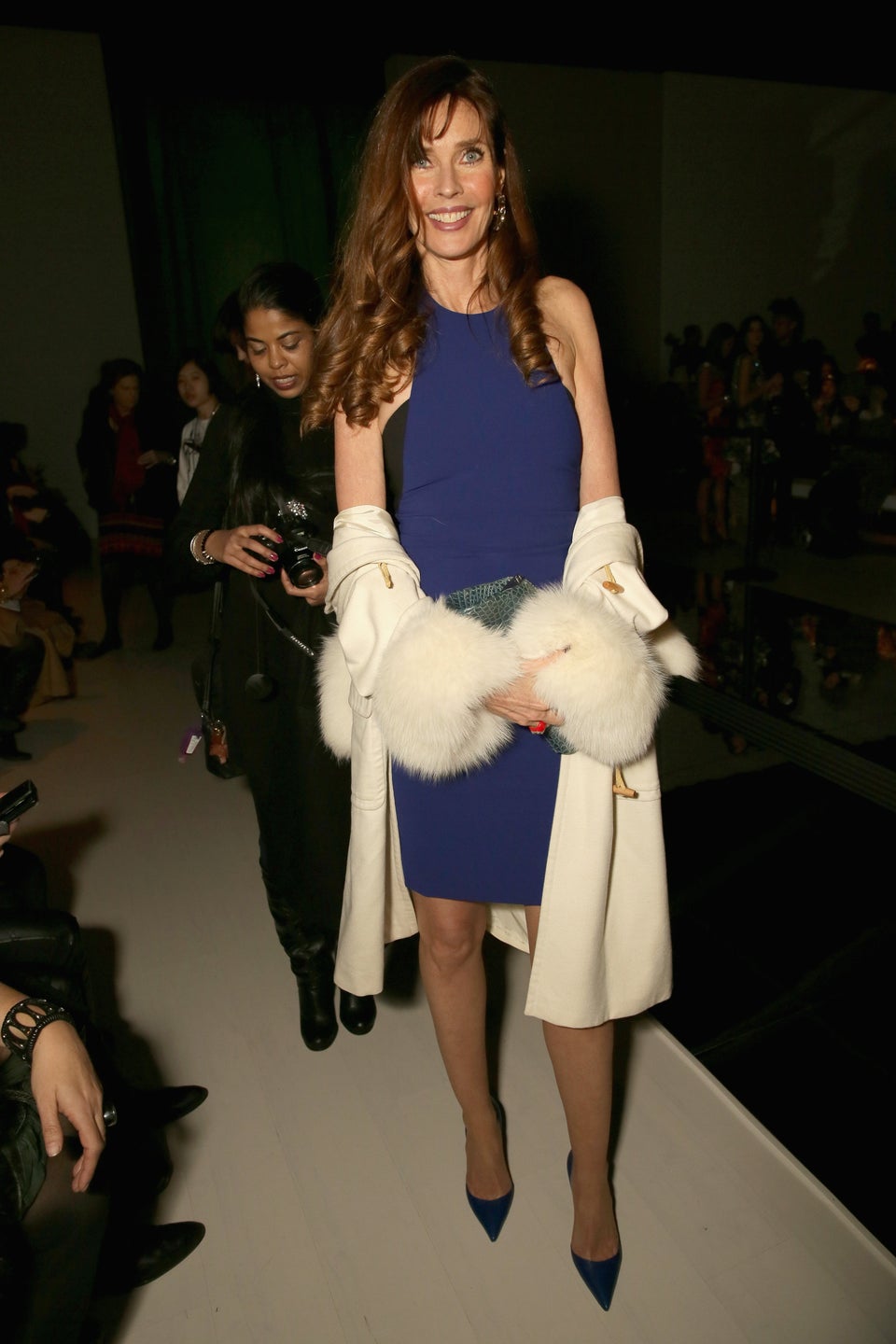 Chelsea Lauren via Getty Images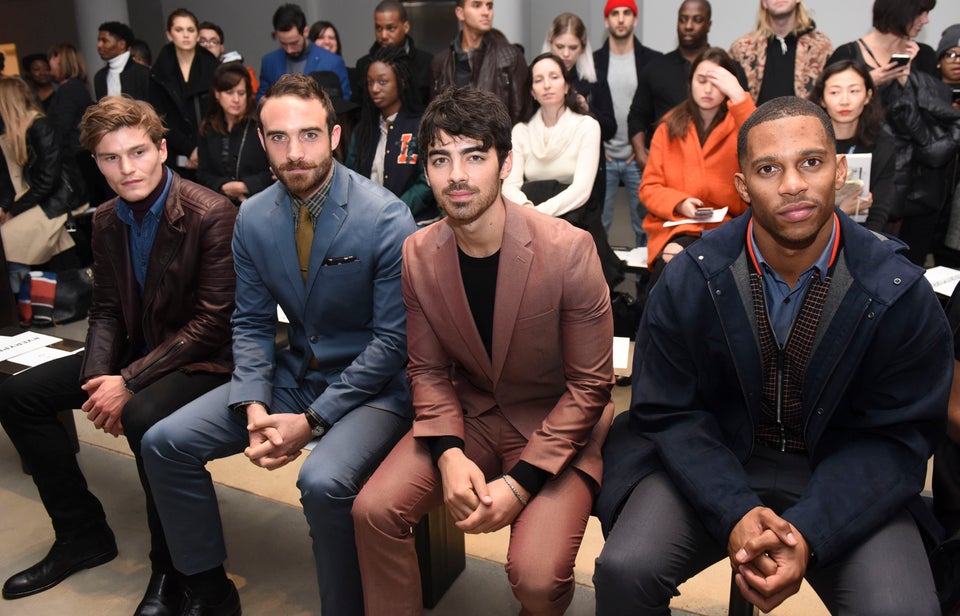 Vivien Killilea via Getty Images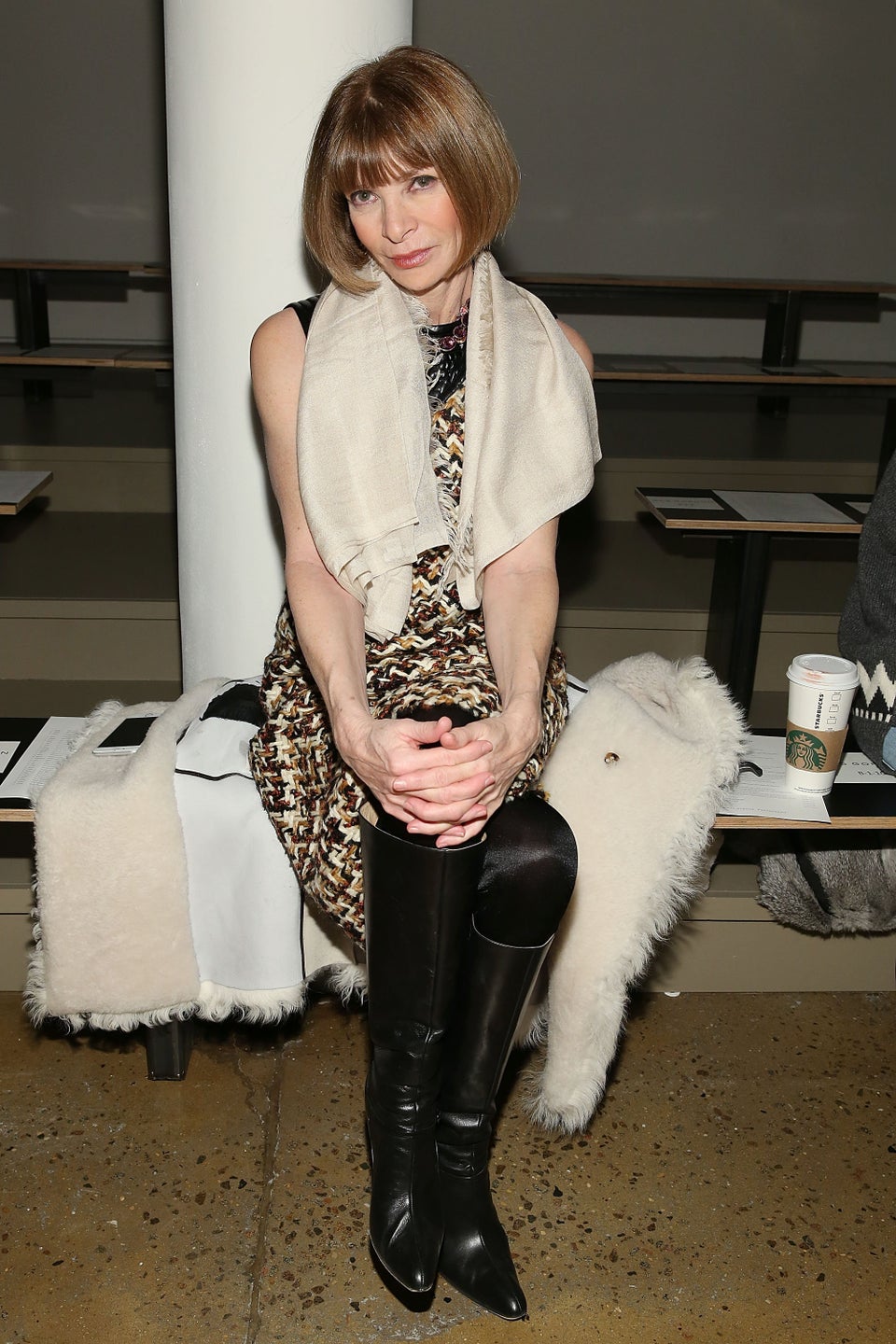 Mireya Acierto via Getty Images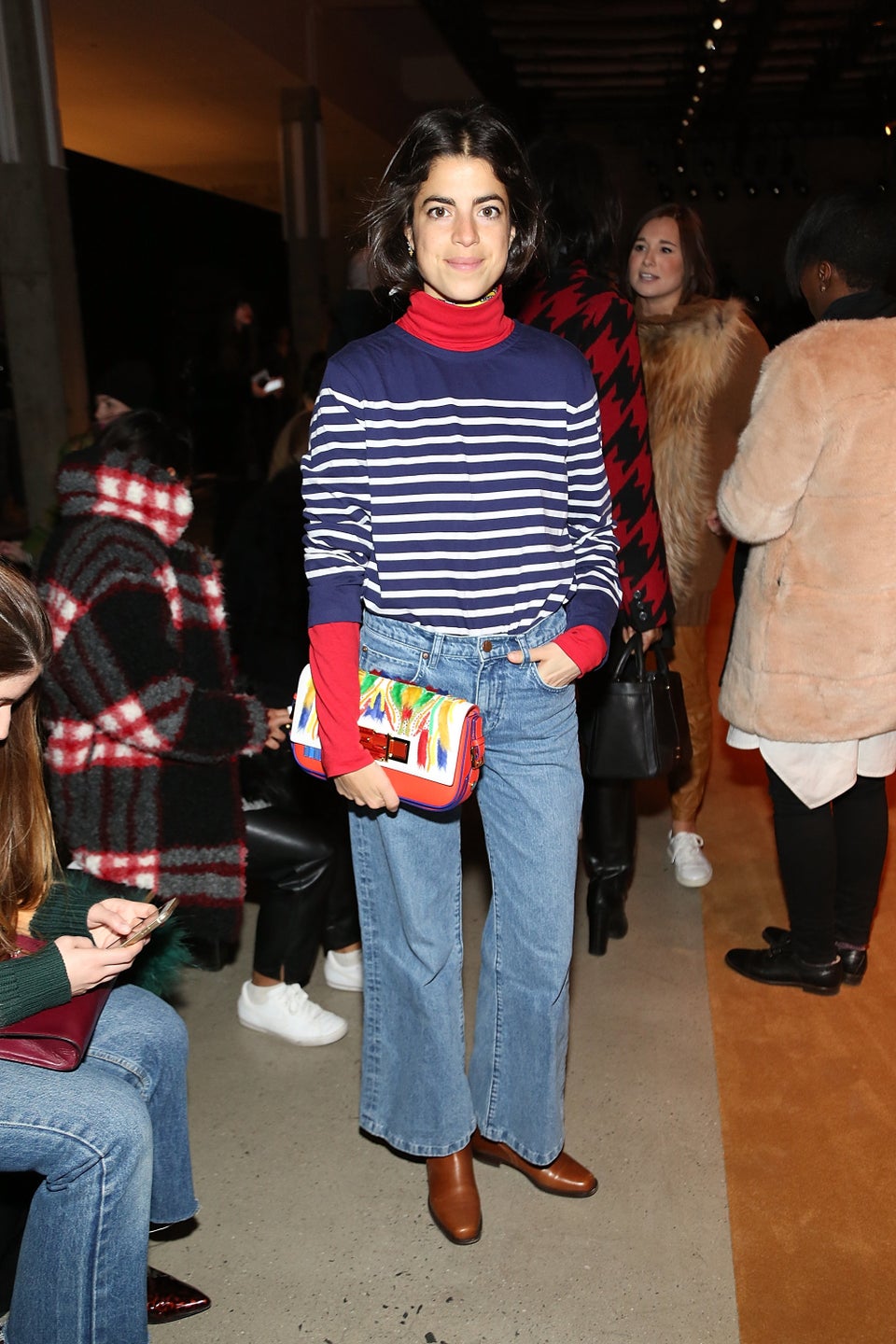 Monica Schipper via Getty Images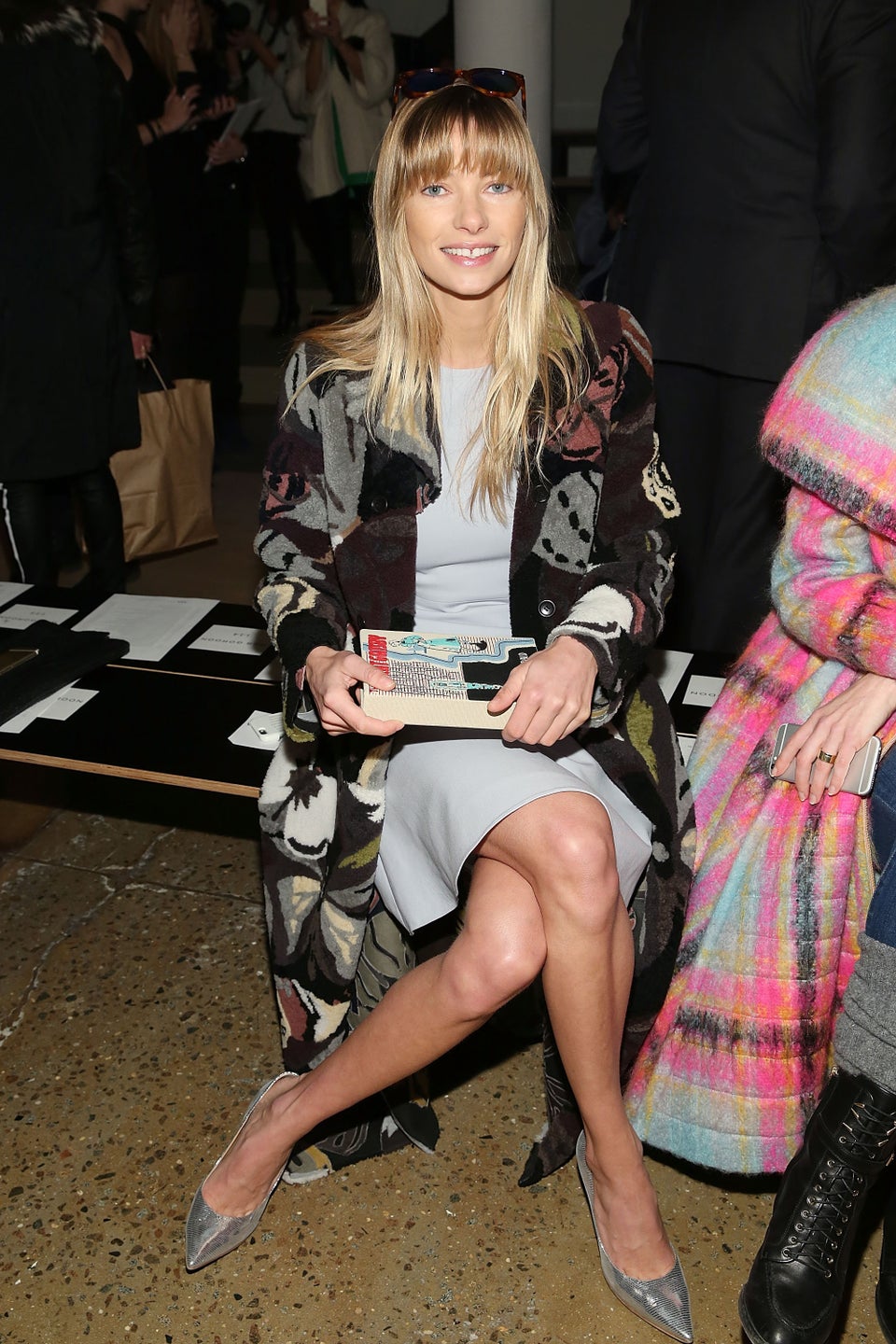 Mireya Acierto via Getty Images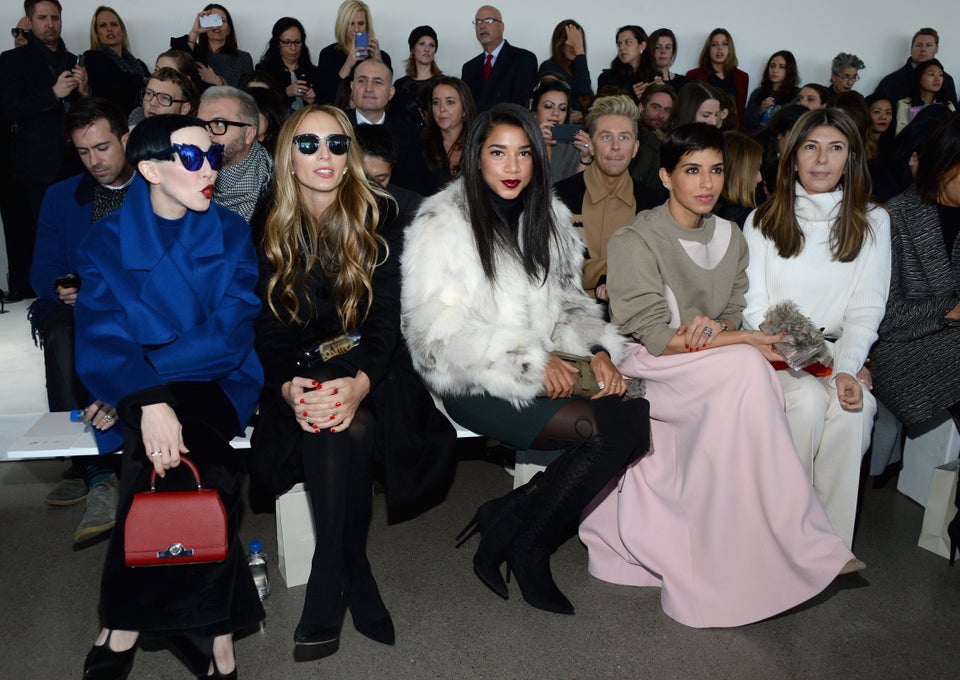 Ben Gabbe via Getty Images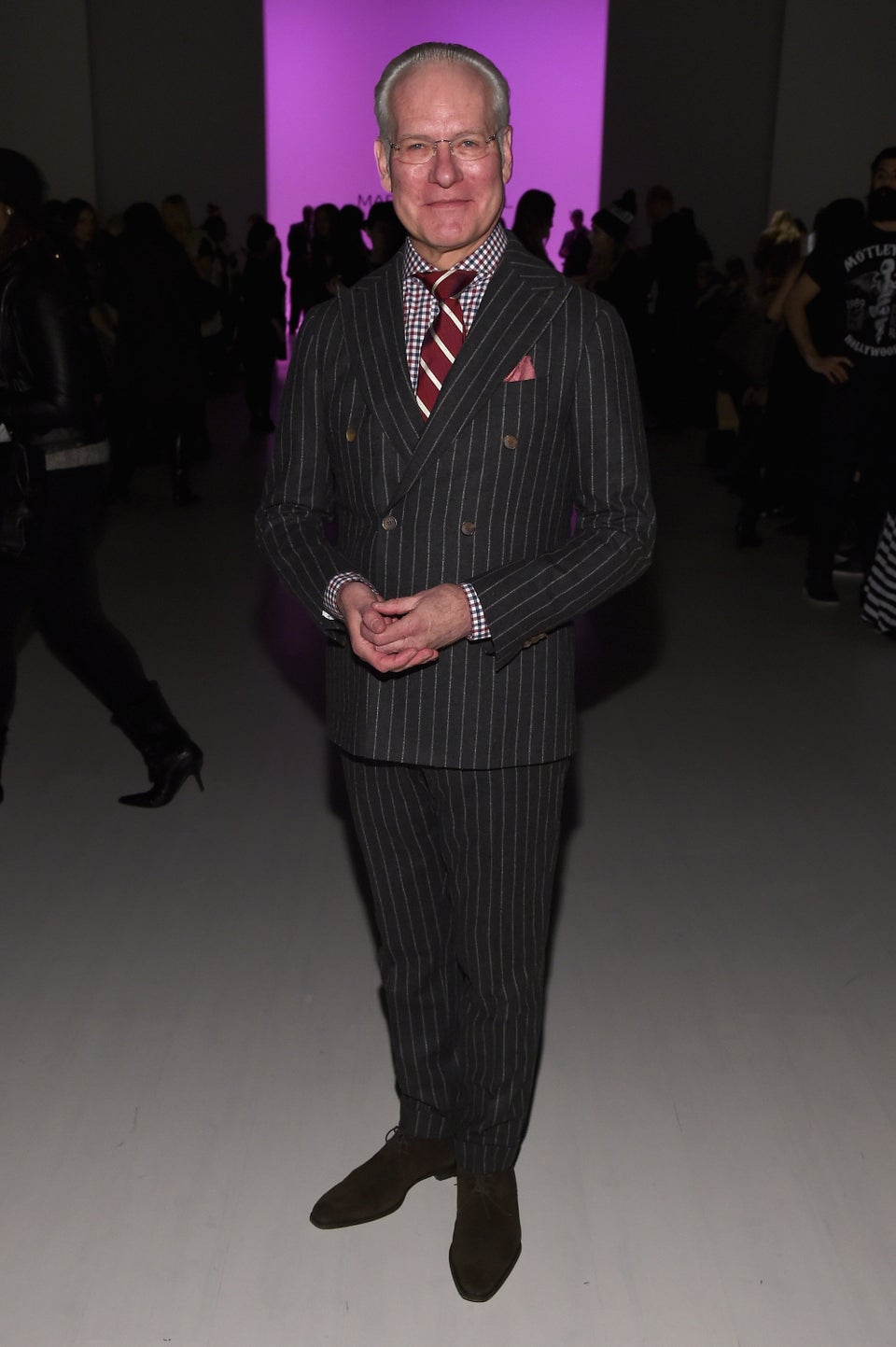 Larry Busacca via Getty Images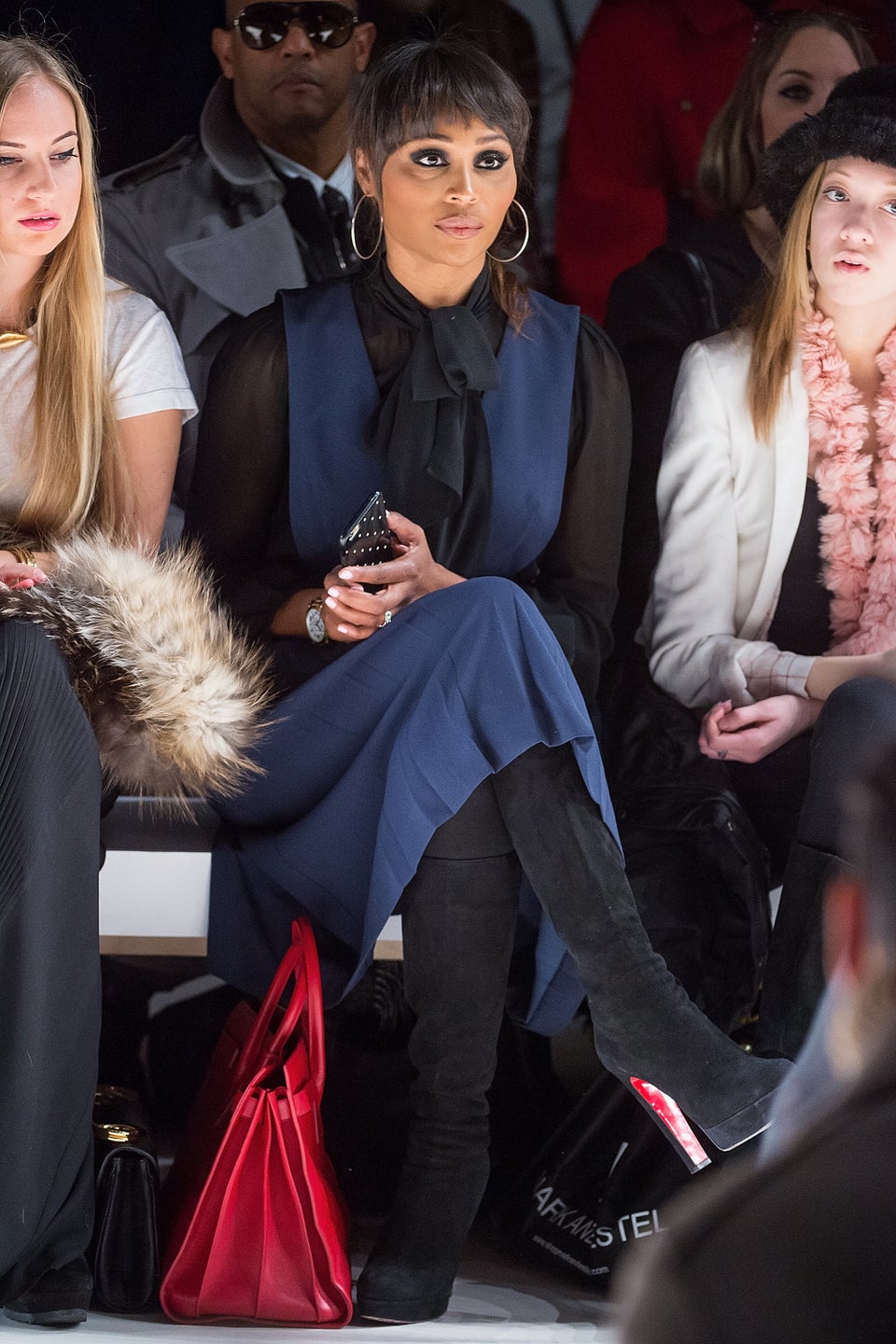 Michael Stewart via Getty Images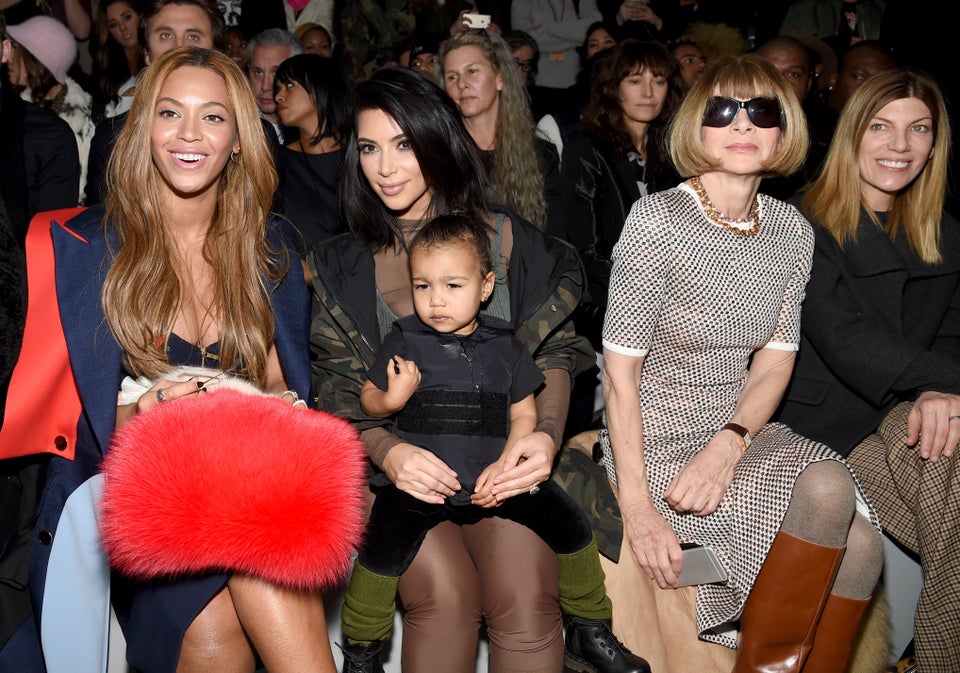 Dimitrios Kambouris via Getty Images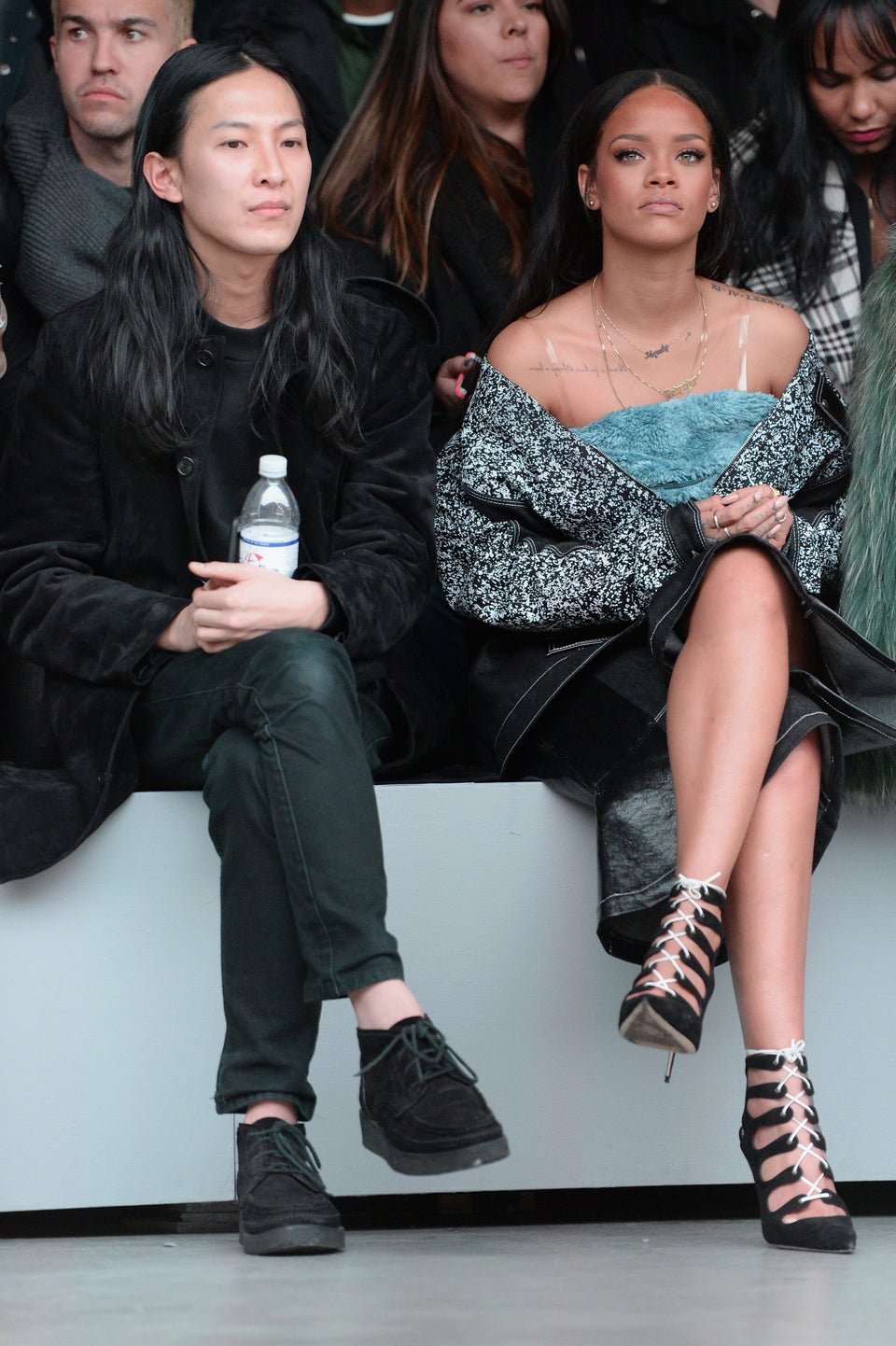 Kevin Mazur via Getty Images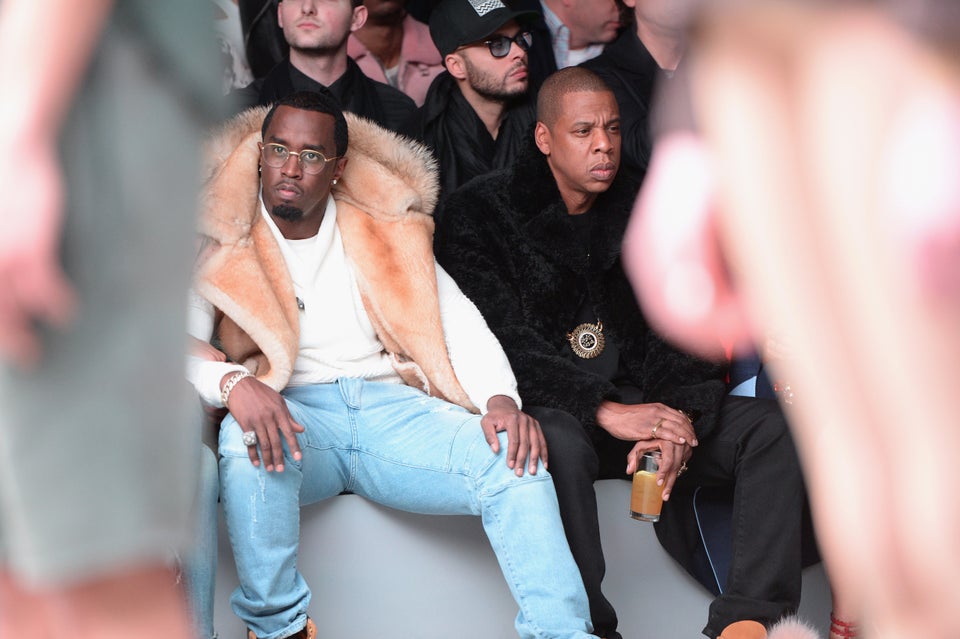 Kevin Mazur via Getty Images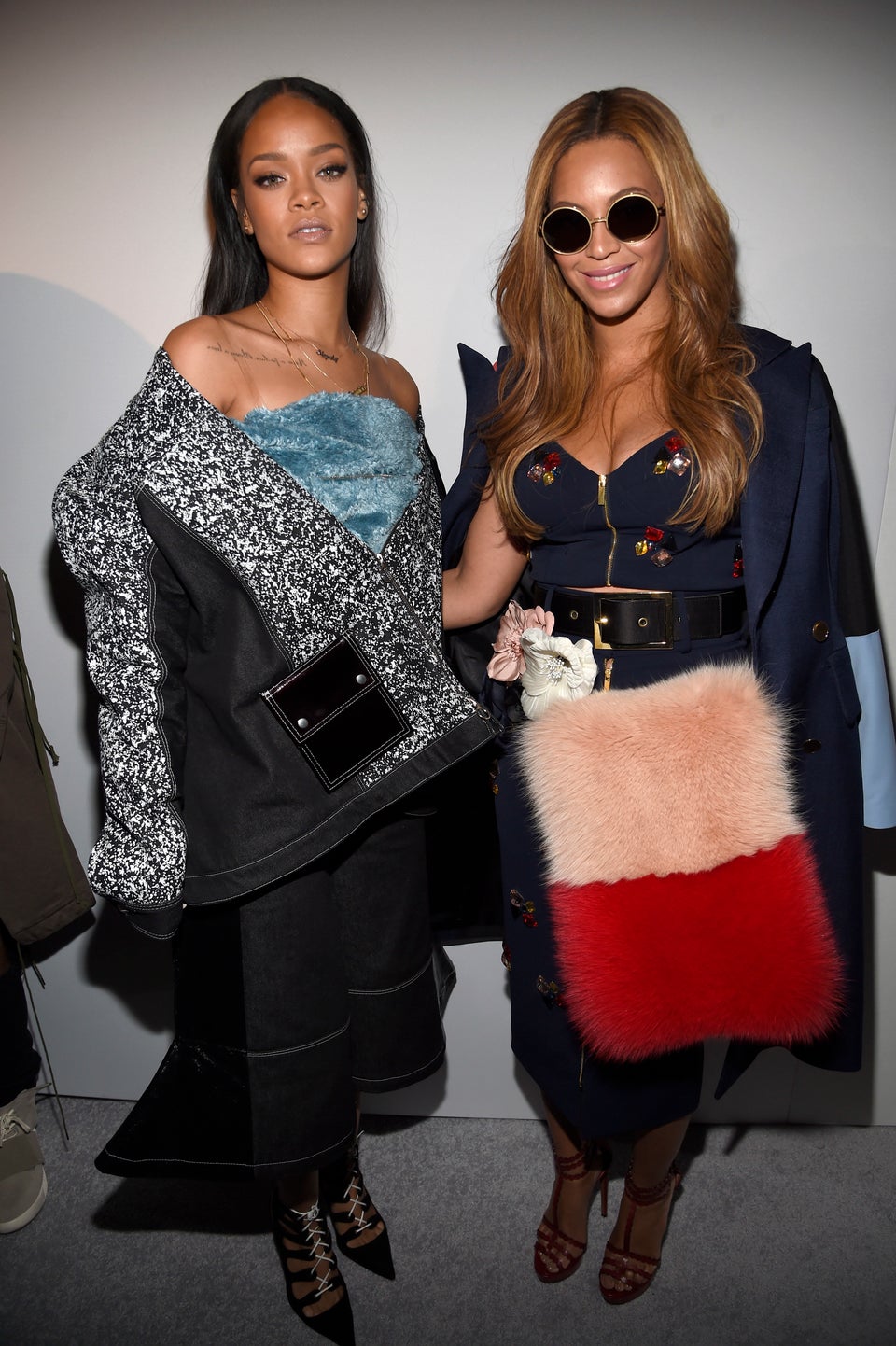 Kevin Mazur via Getty Images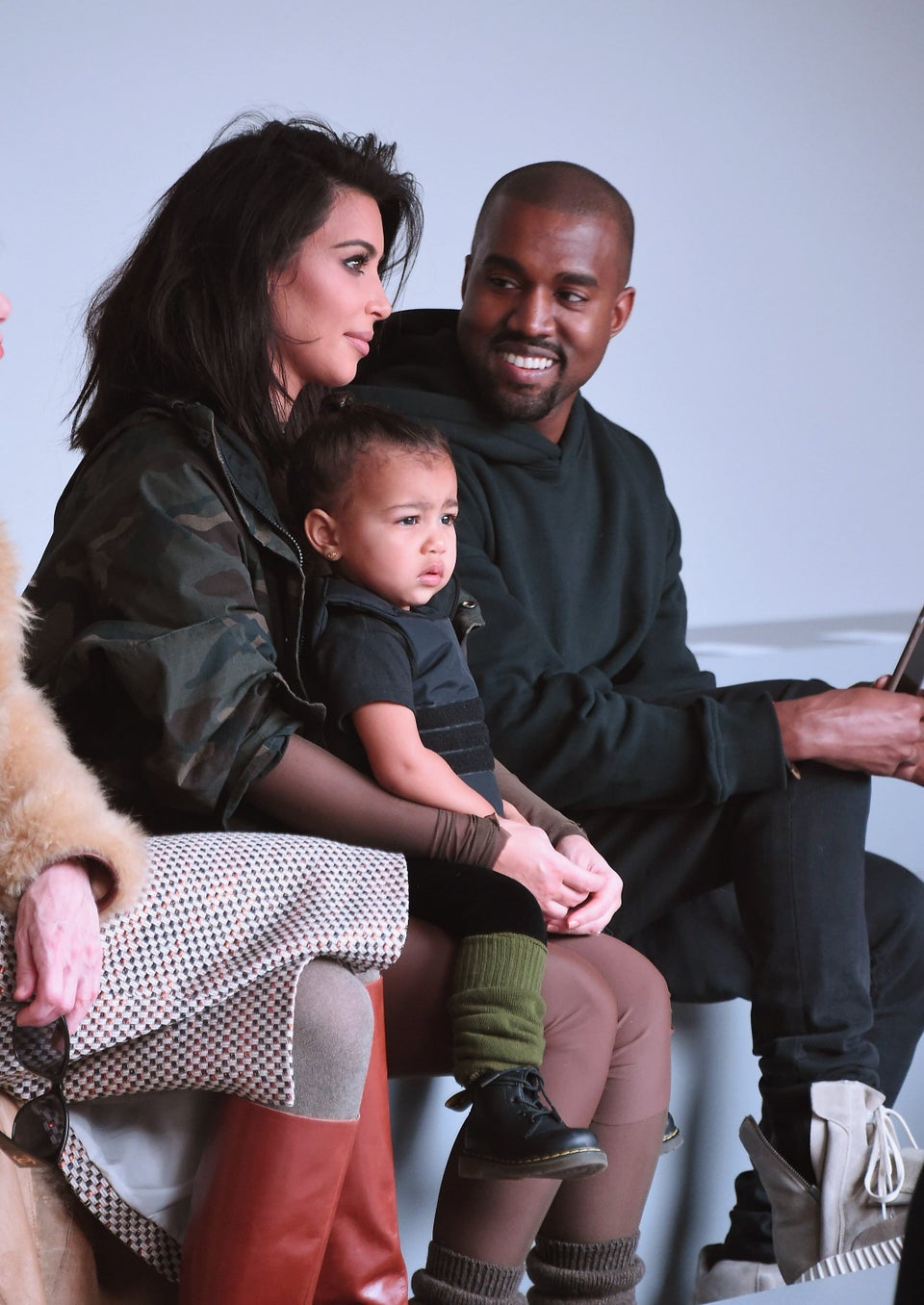 Gary Gershoff via Getty Images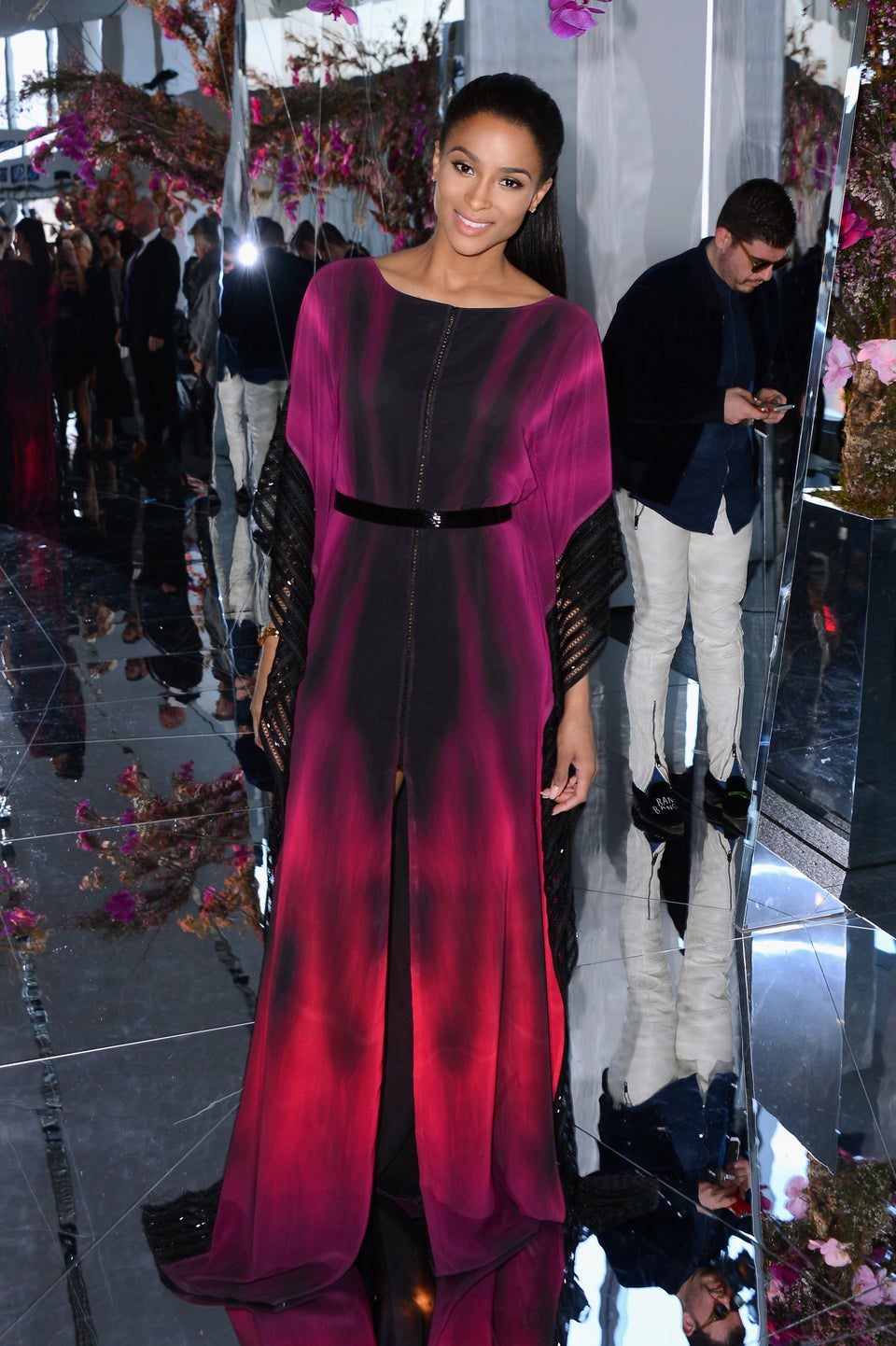 Stephen Lovekin via Getty Images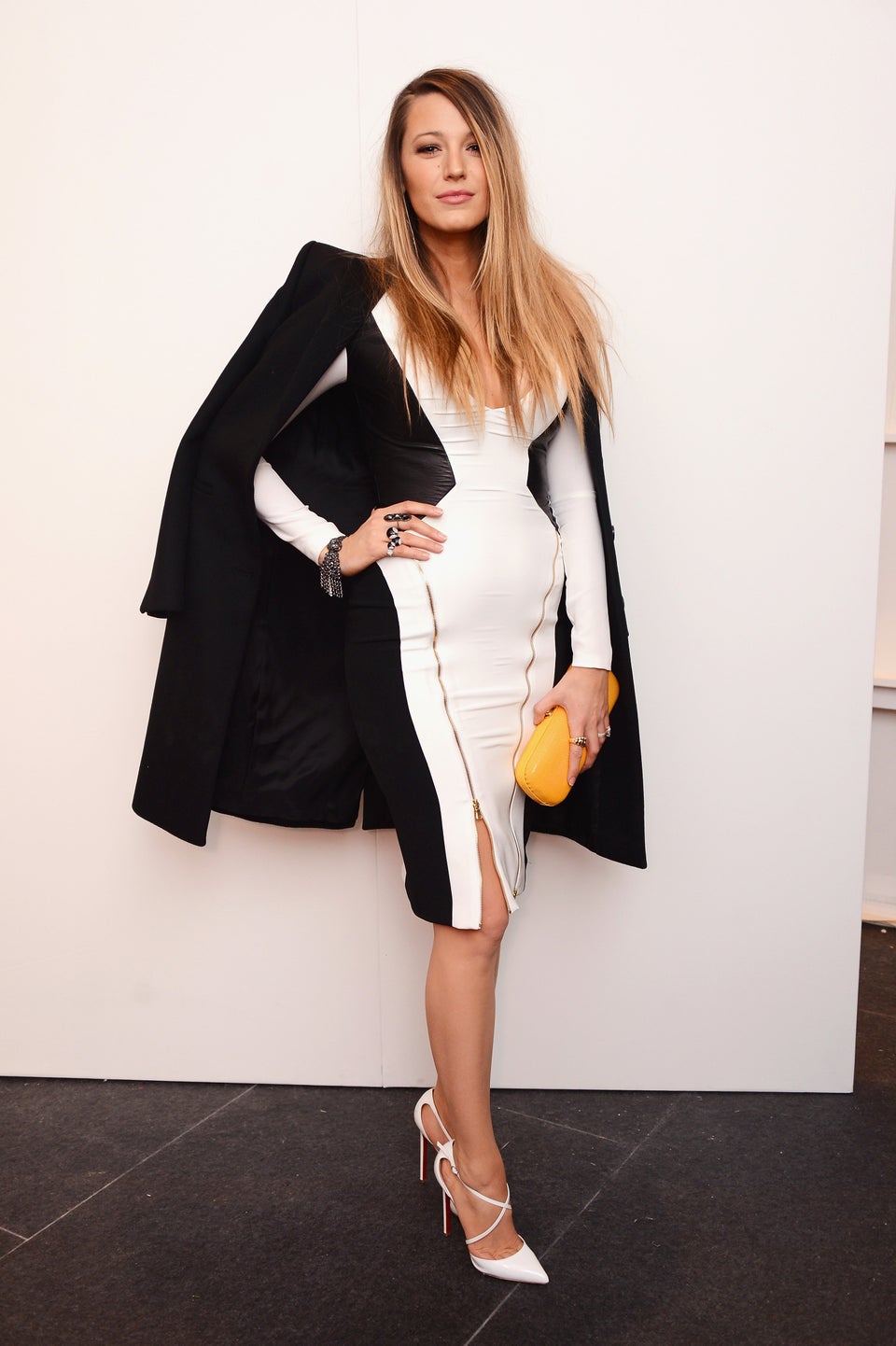 Stephen Lovekin via Getty Images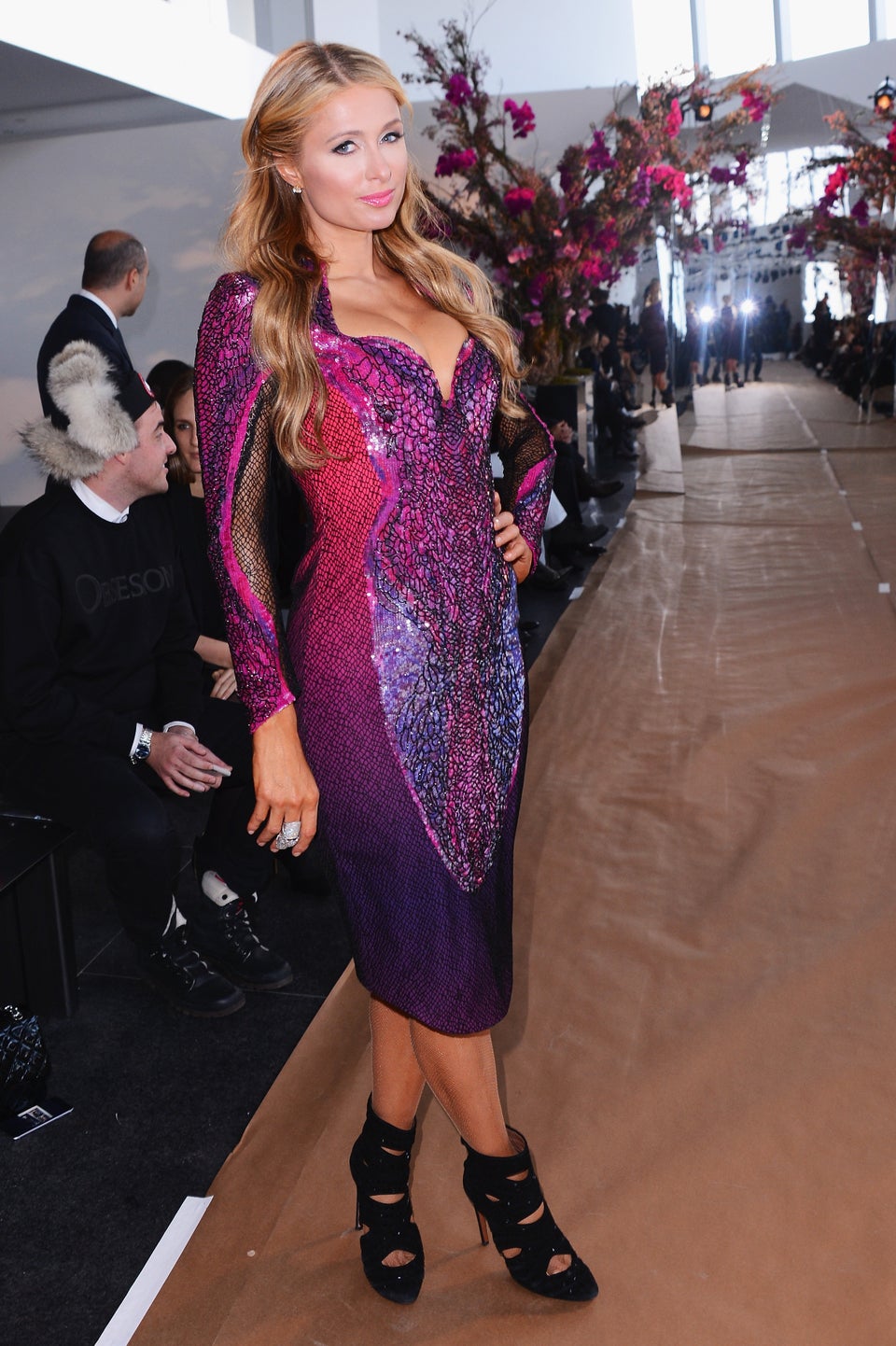 Stephen Lovekin via Getty Images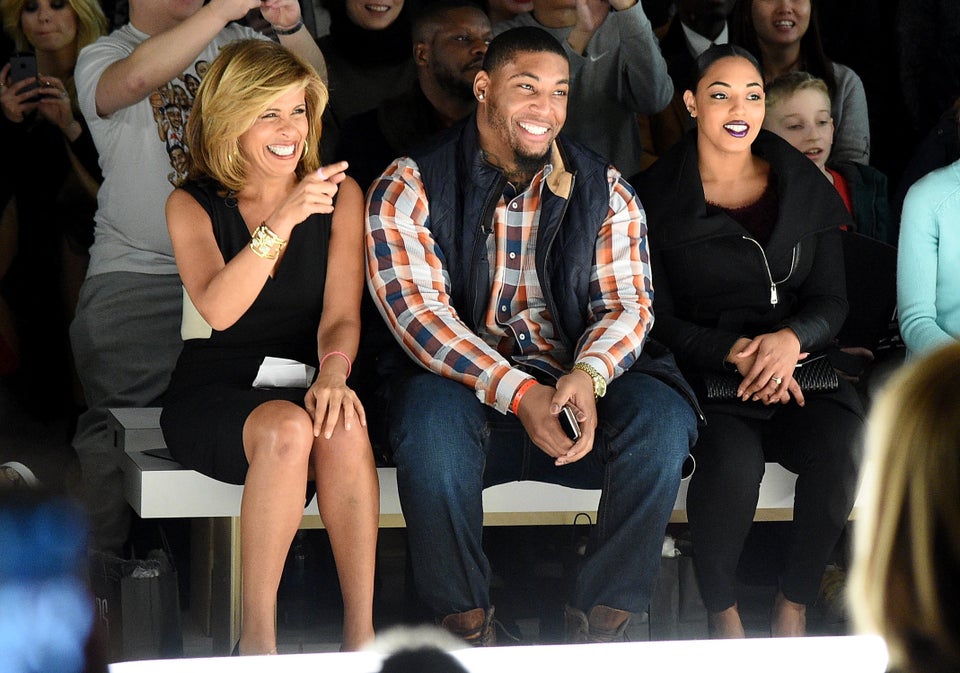 Andrew H. Walker via Getty Images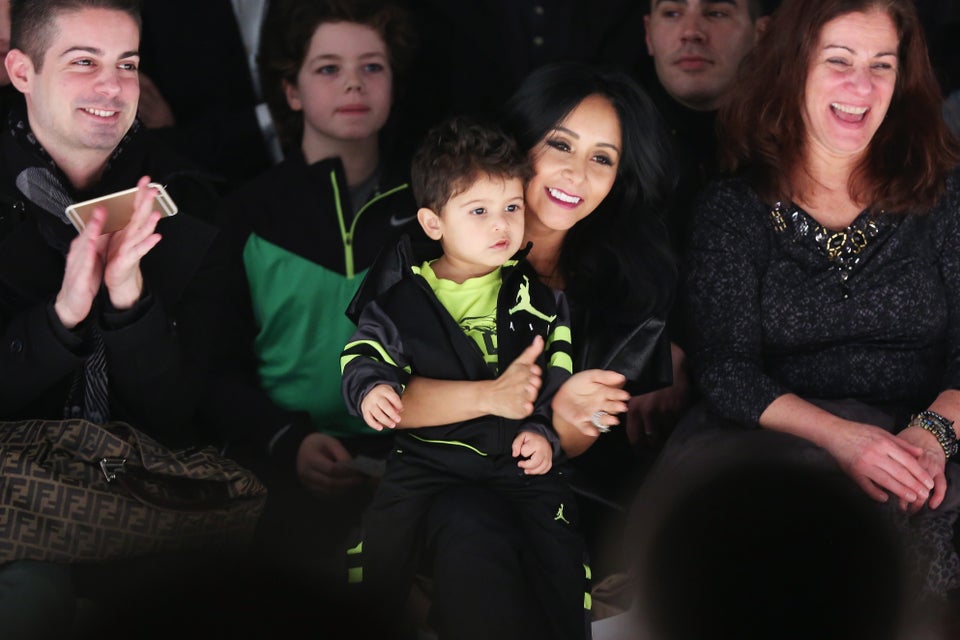 Cindy Ord via Getty Images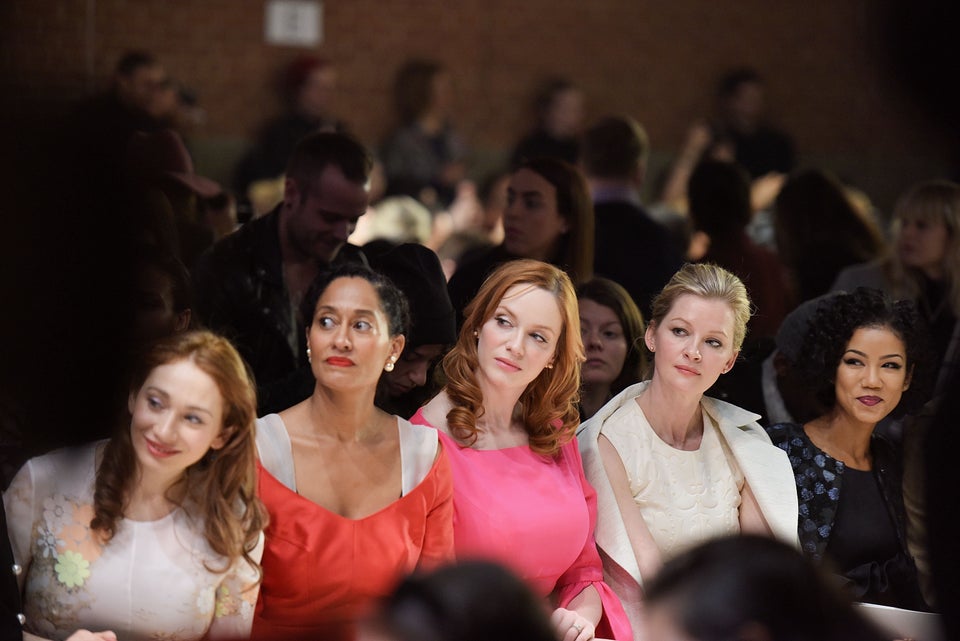 Grant Lamos IV via Getty Images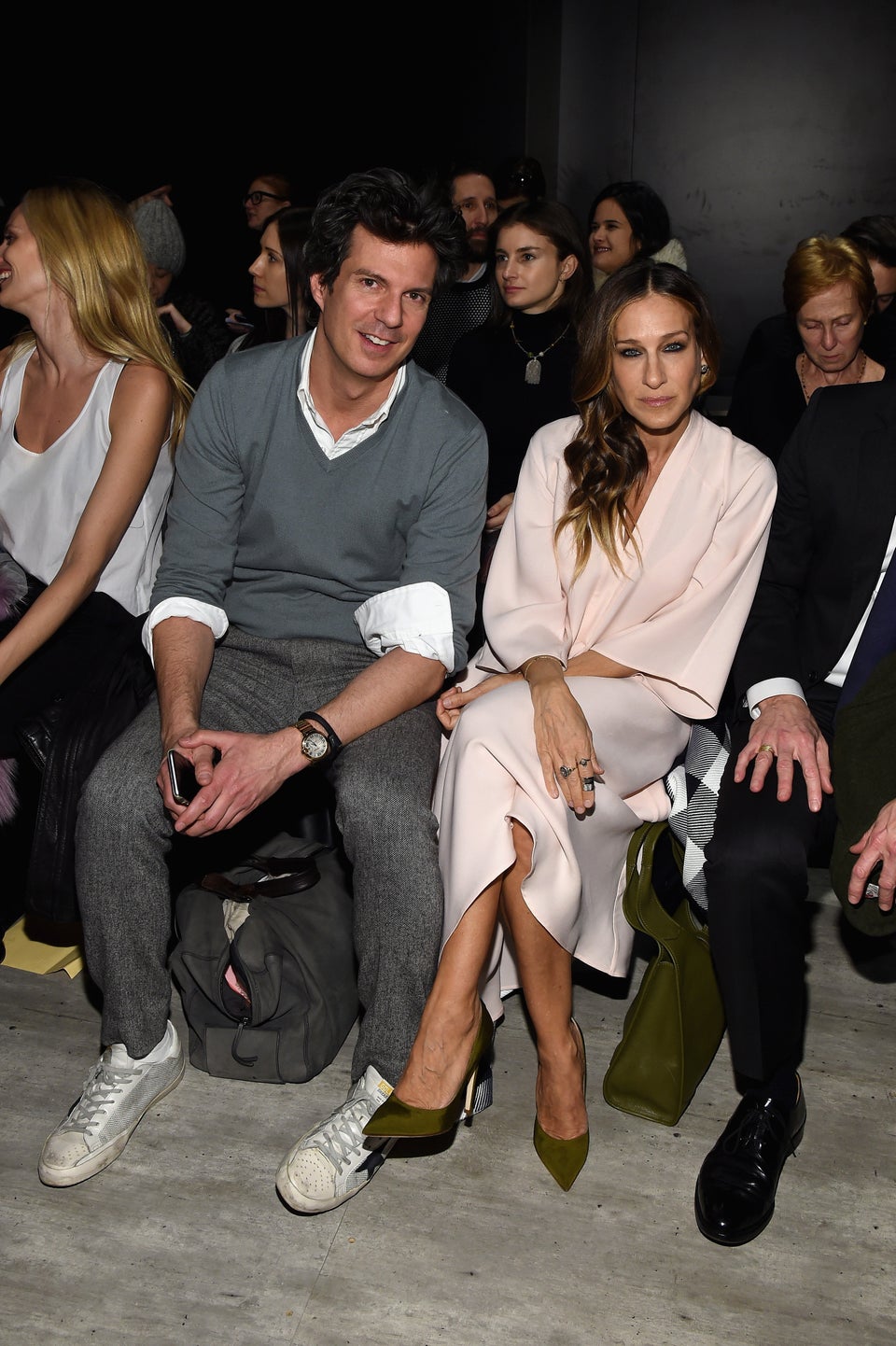 Larry Busacca via Getty Images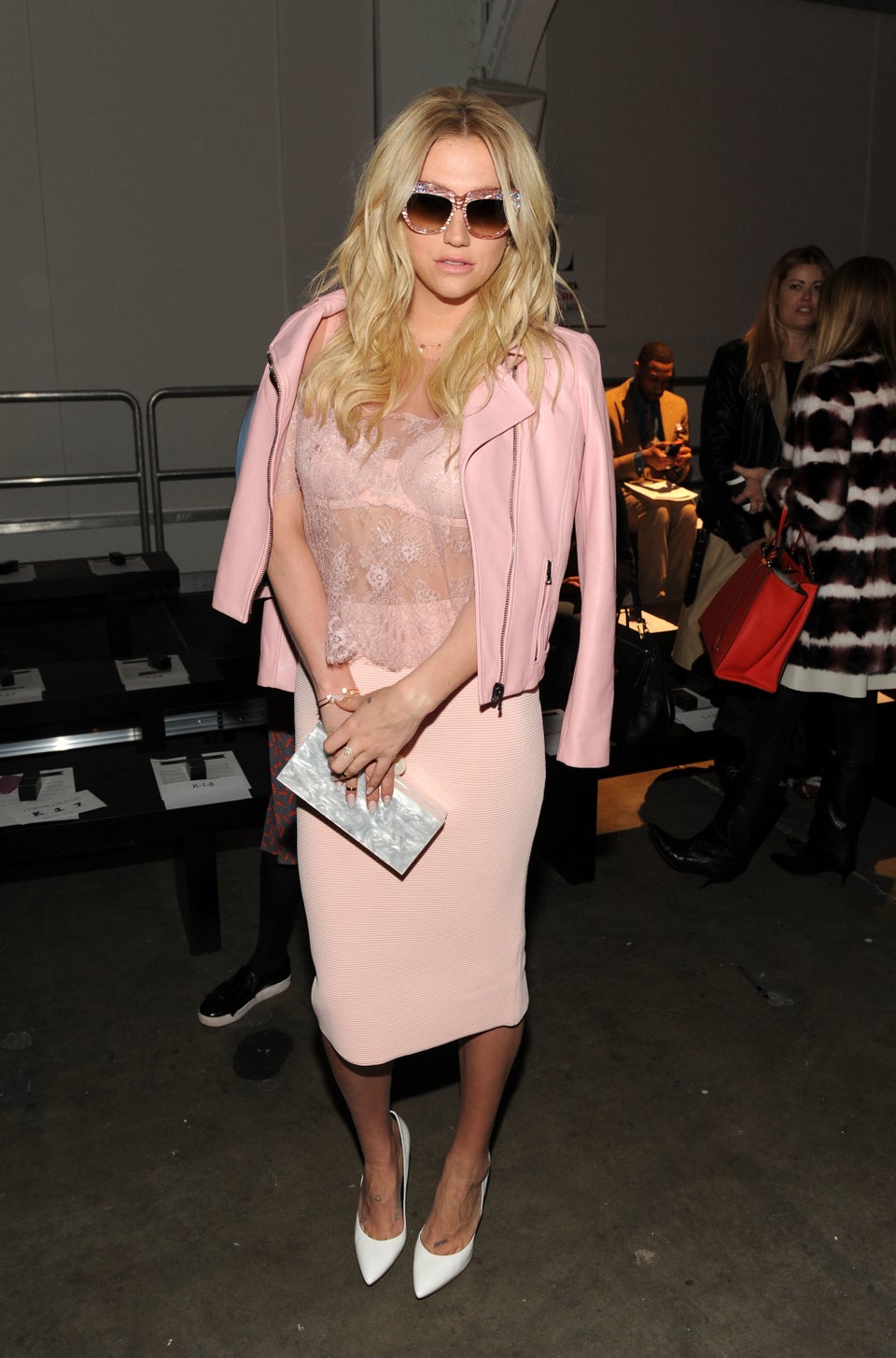 Craig Barritt/Getty Images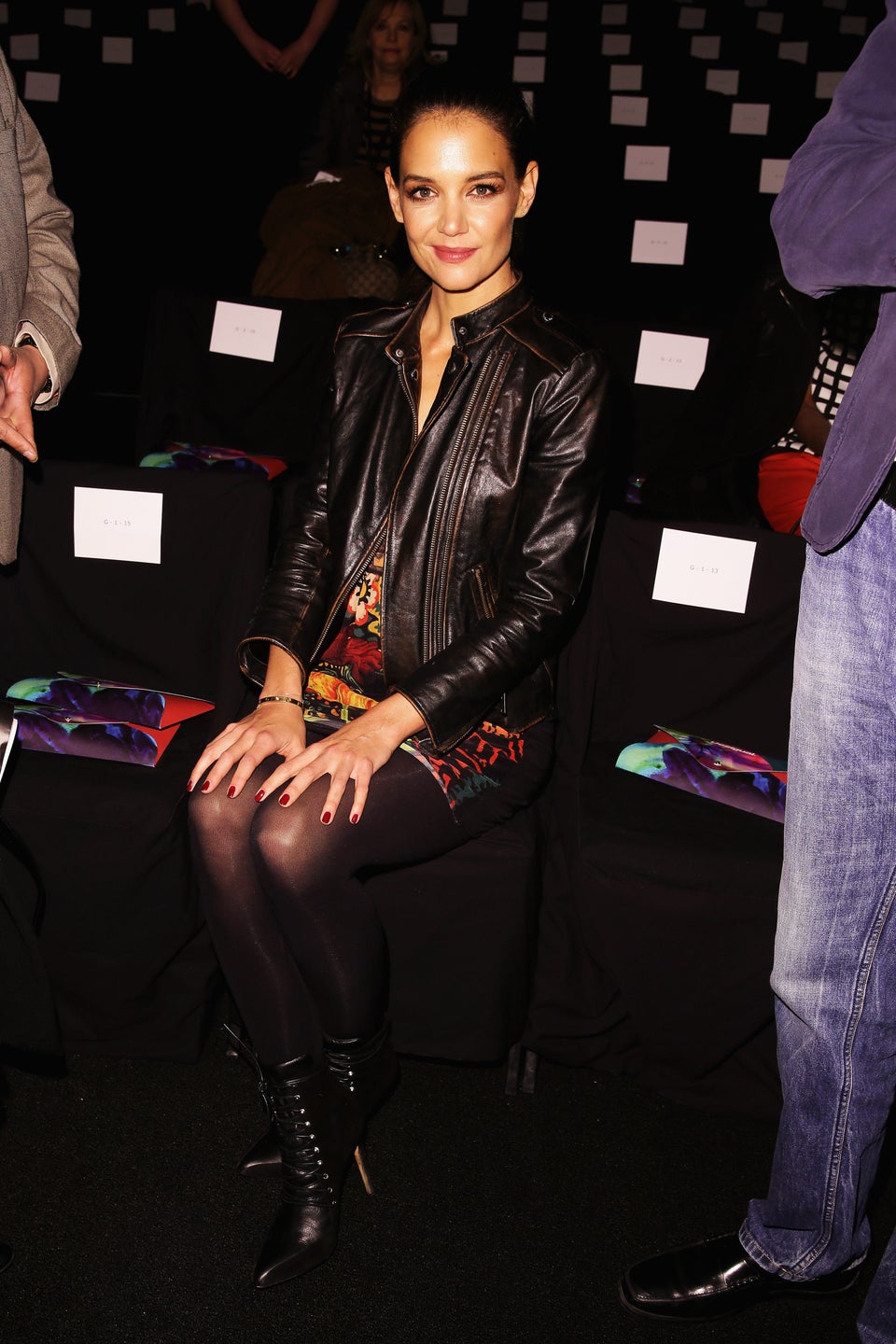 Chelsea Lauren via Getty Images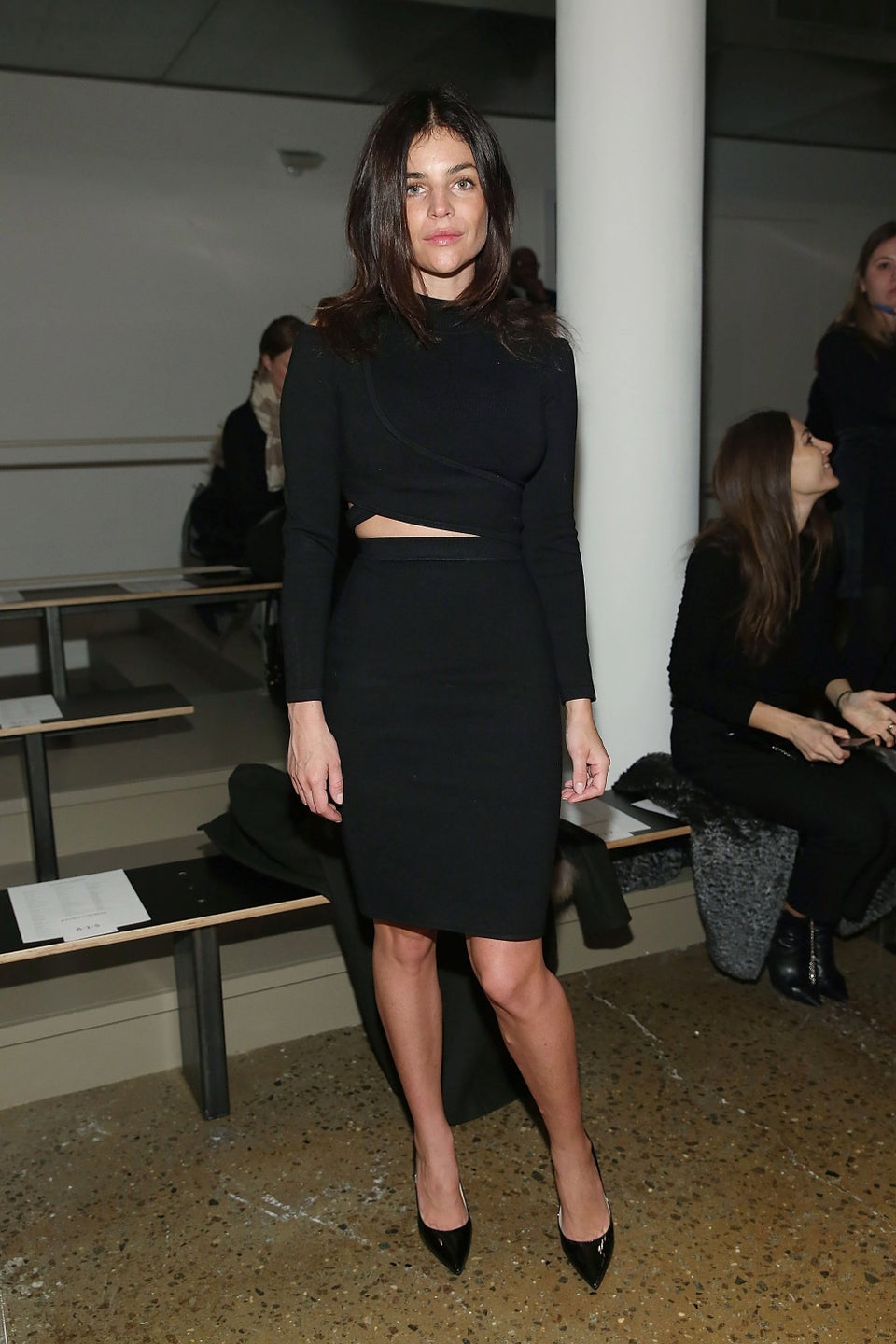 Mireya Acierto via Getty Images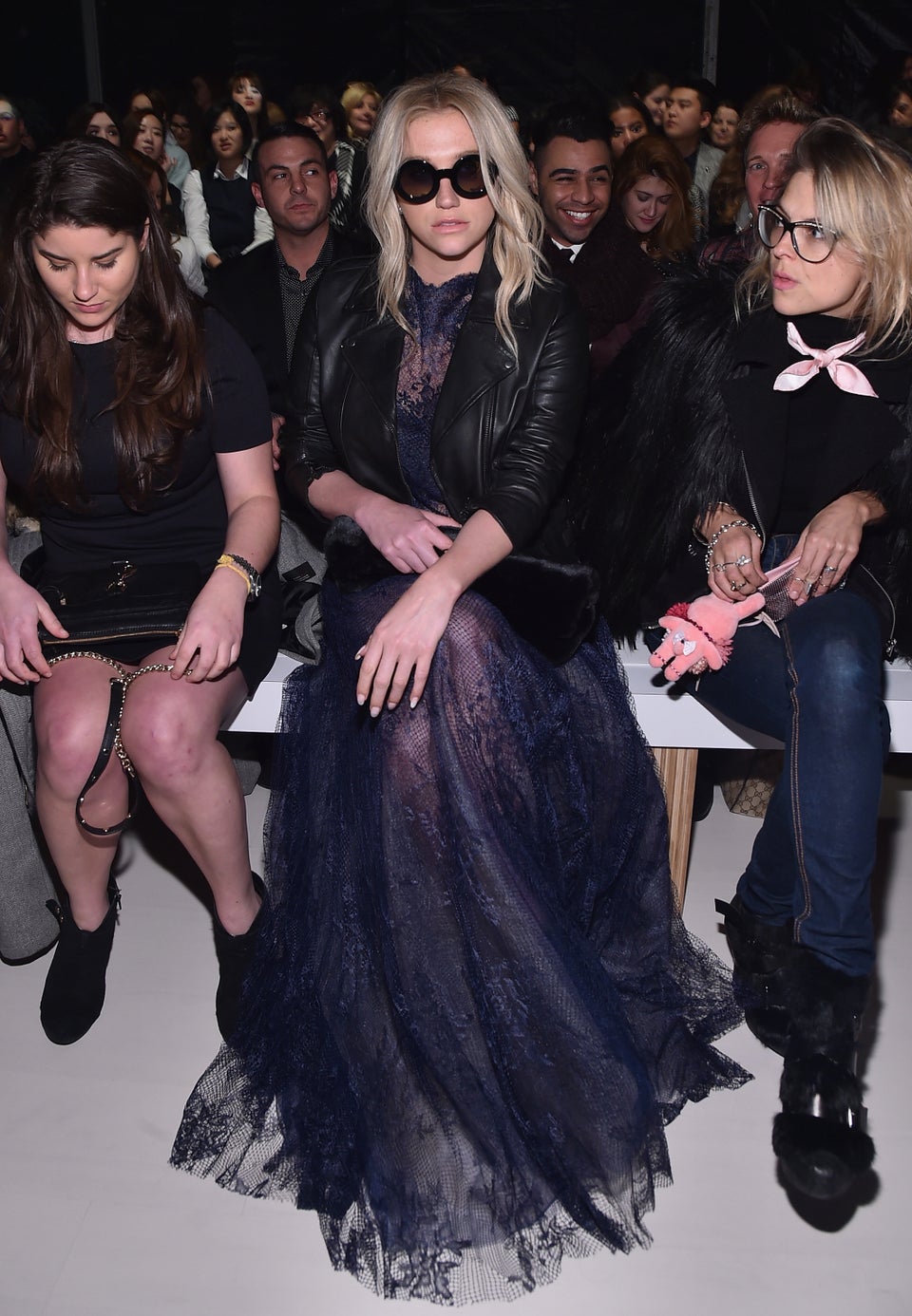 Mike Coppola via Getty Images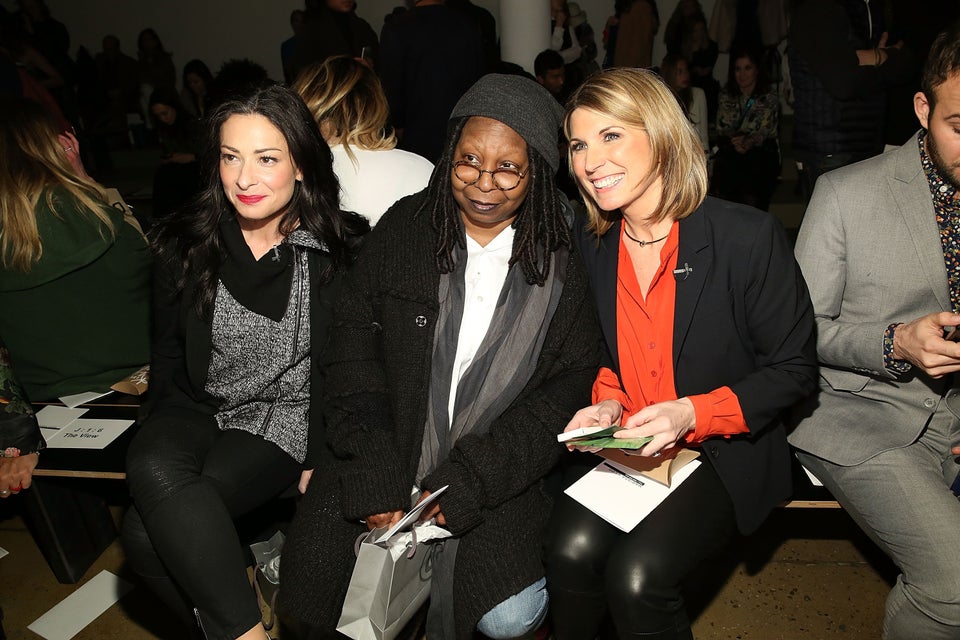 Mireya Acierto via Getty Images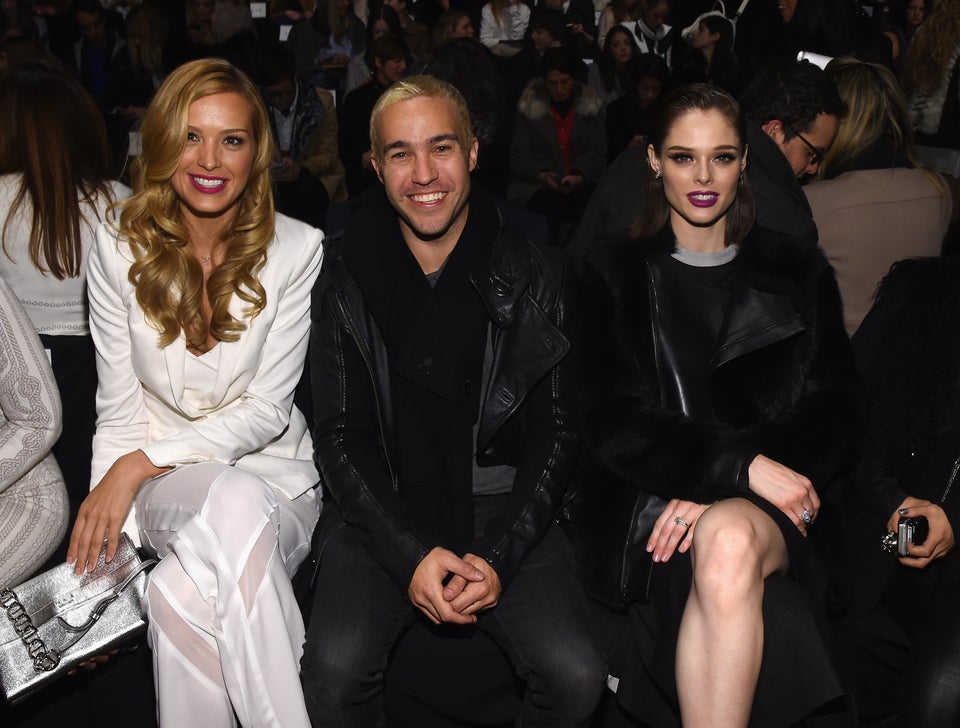 Larry Busacca via Getty Images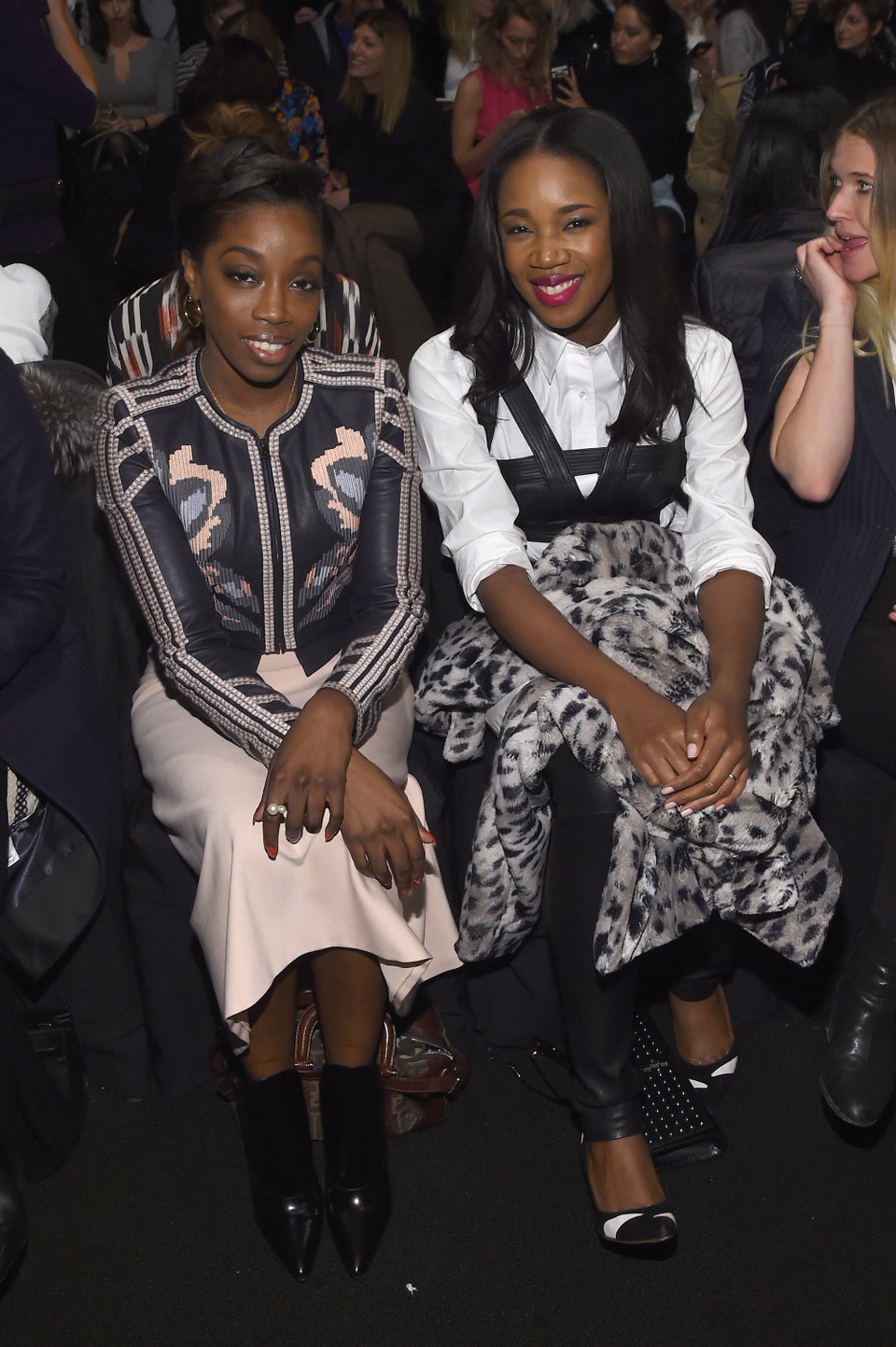 Larry Busacca via Getty Images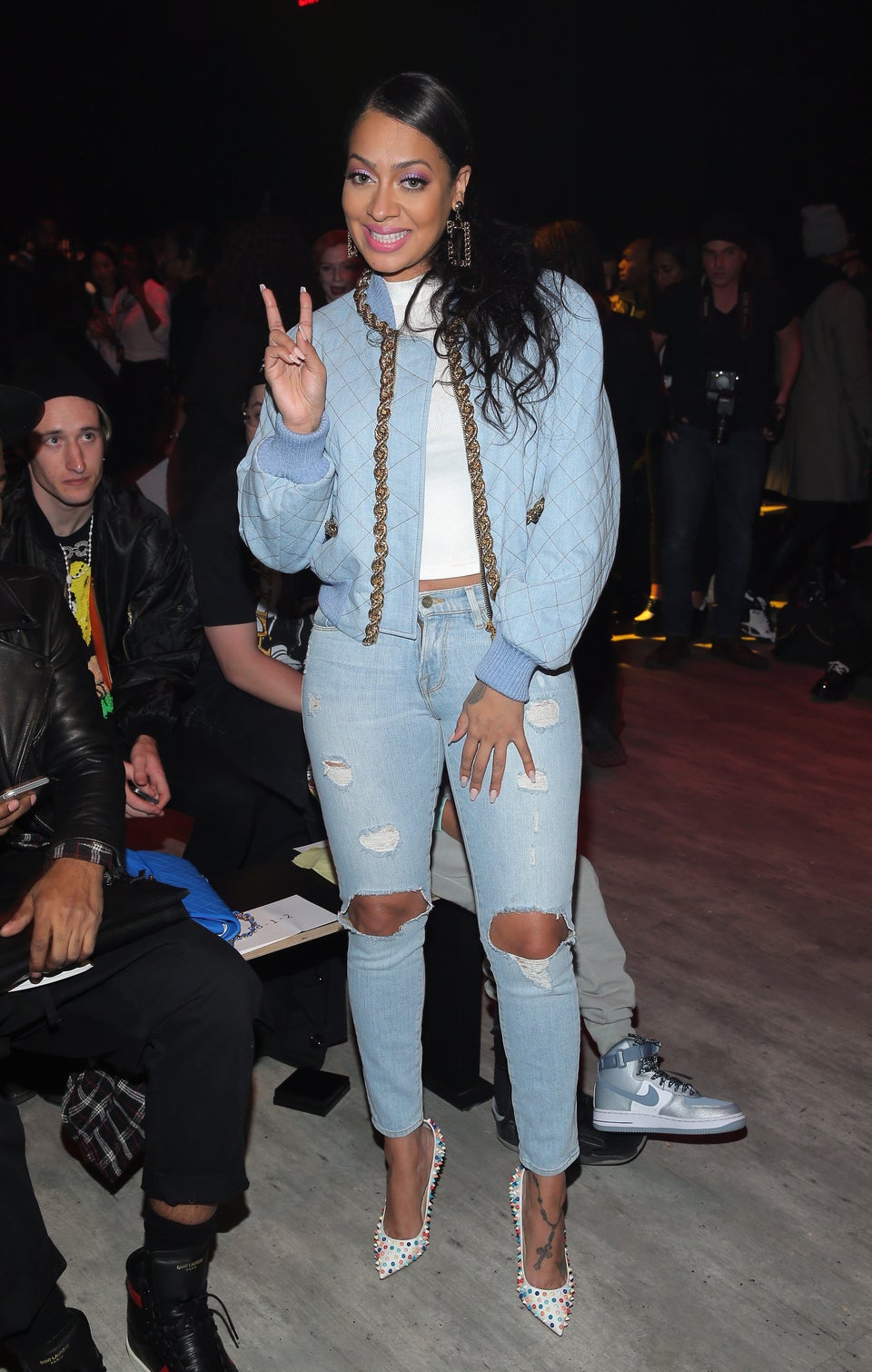 Jemal Countess via Getty Images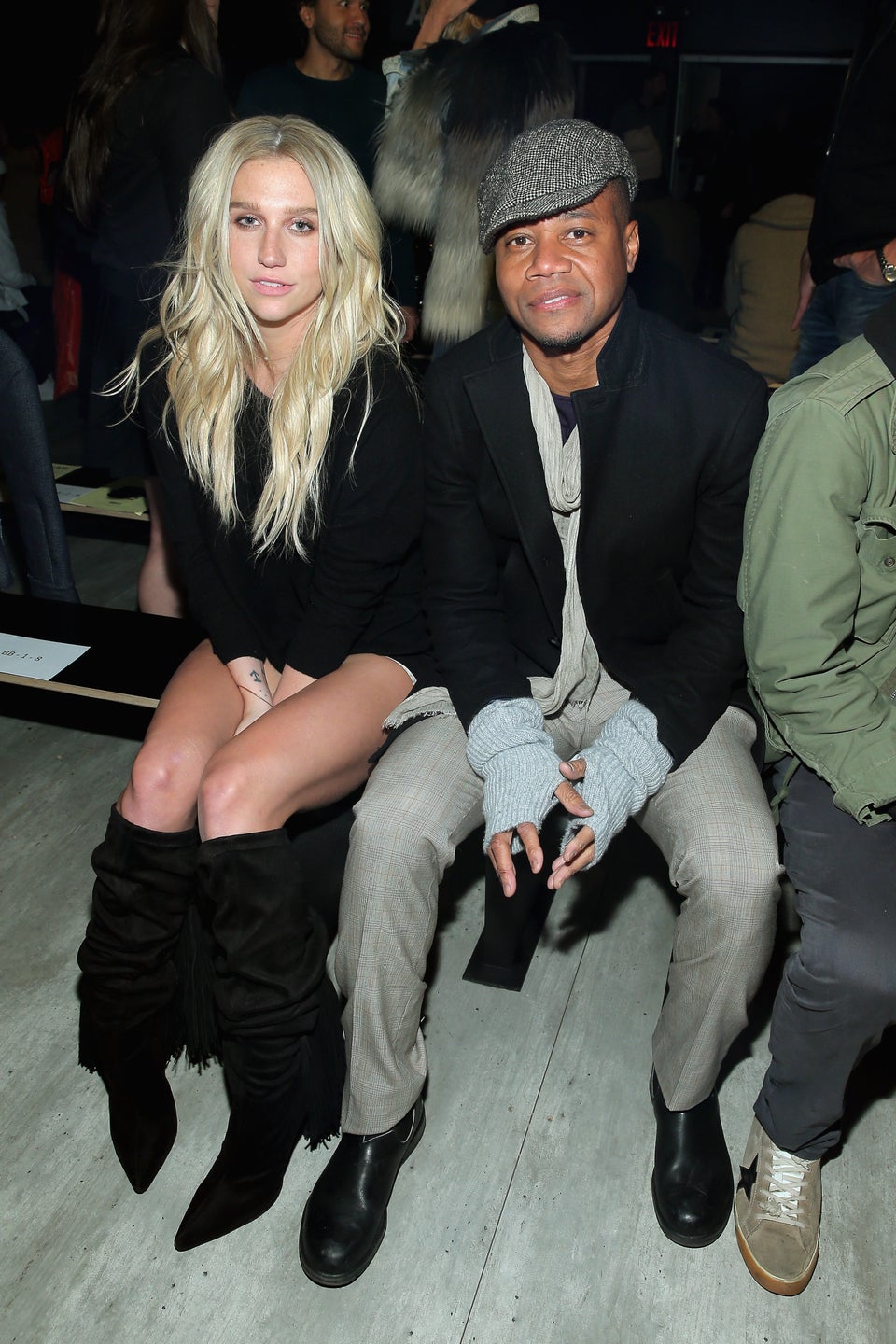 Jemal Countess via Getty Images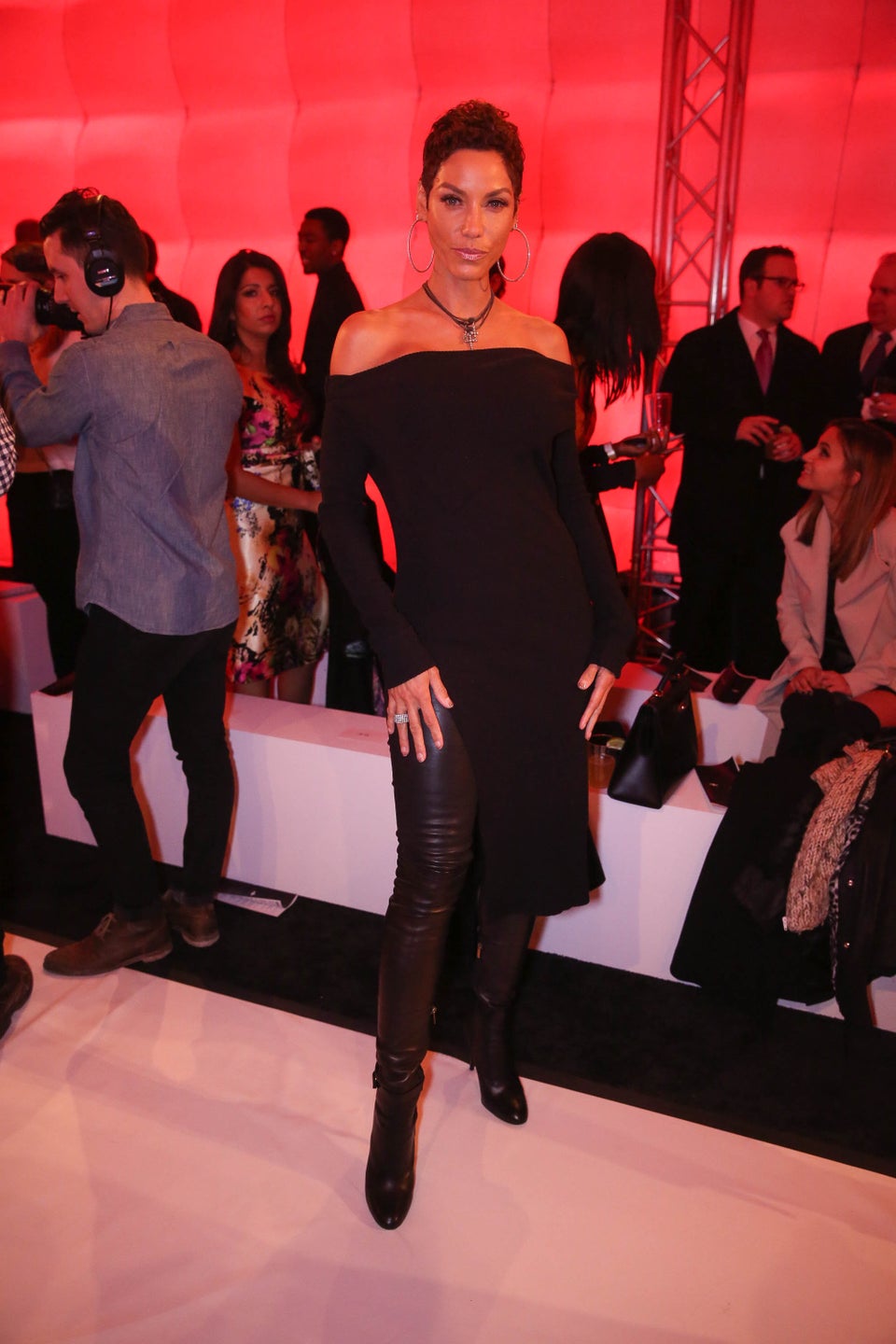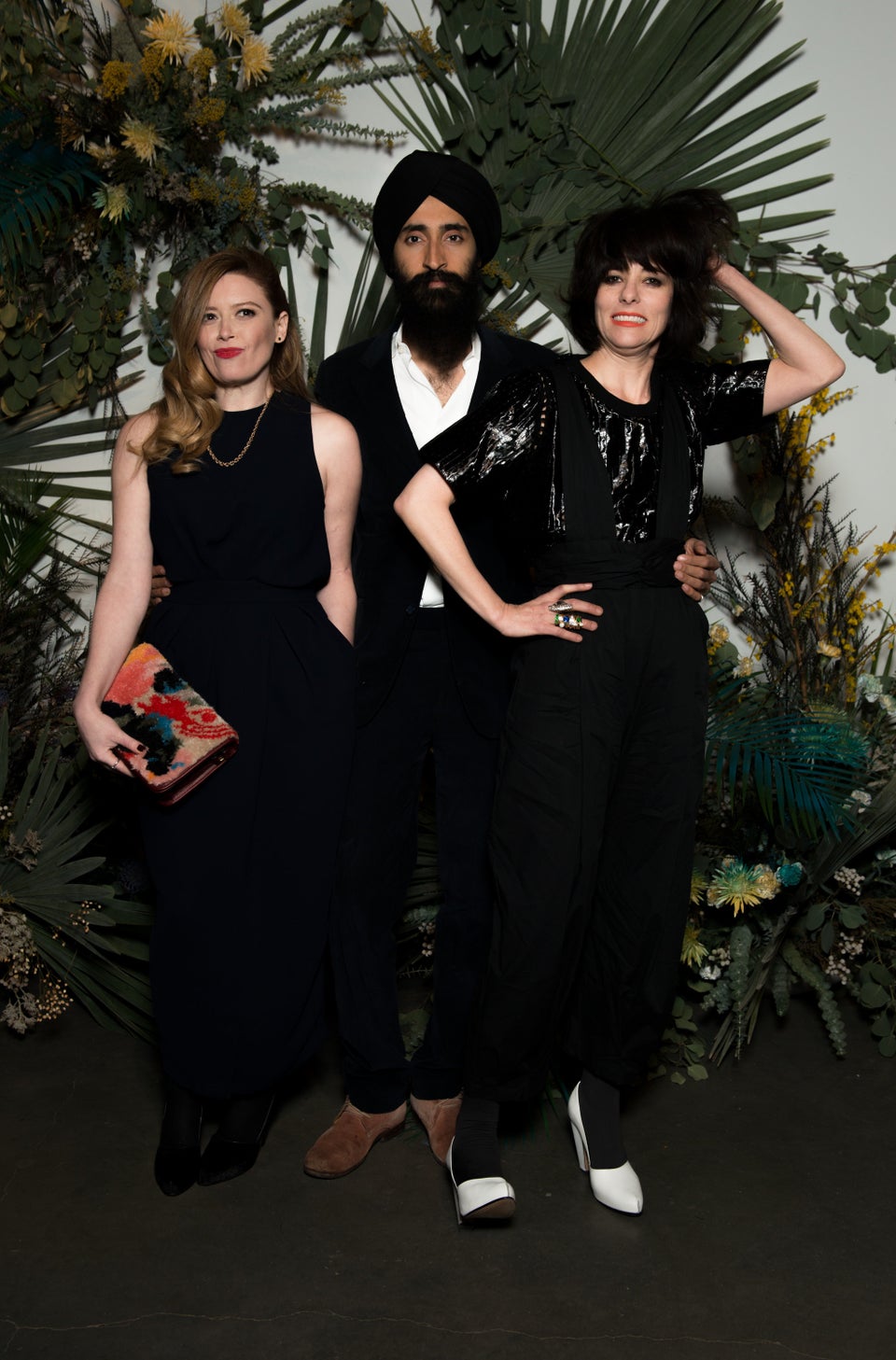 Wendell Teodoro via Getty Images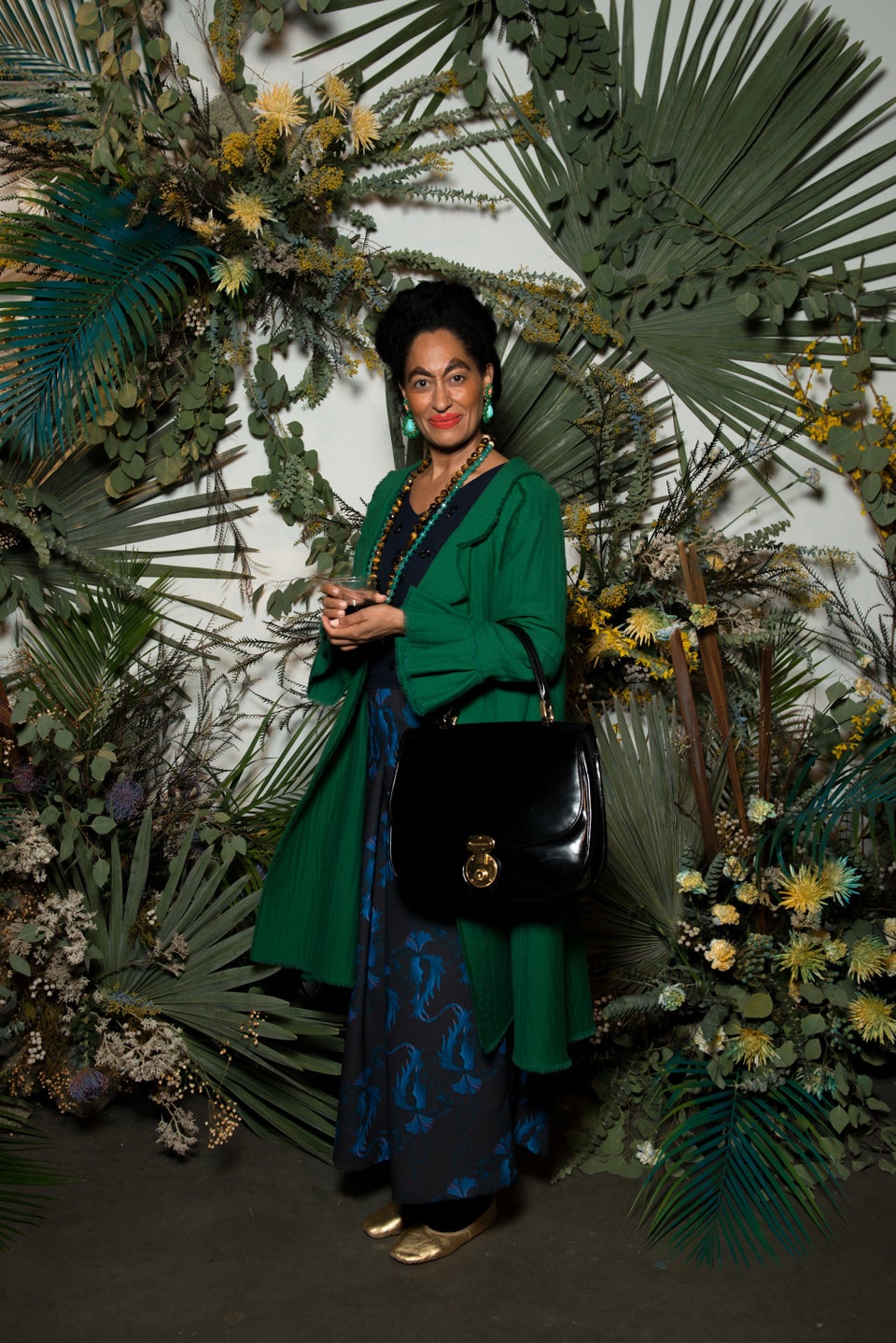 Wendell Teodoro via Getty Images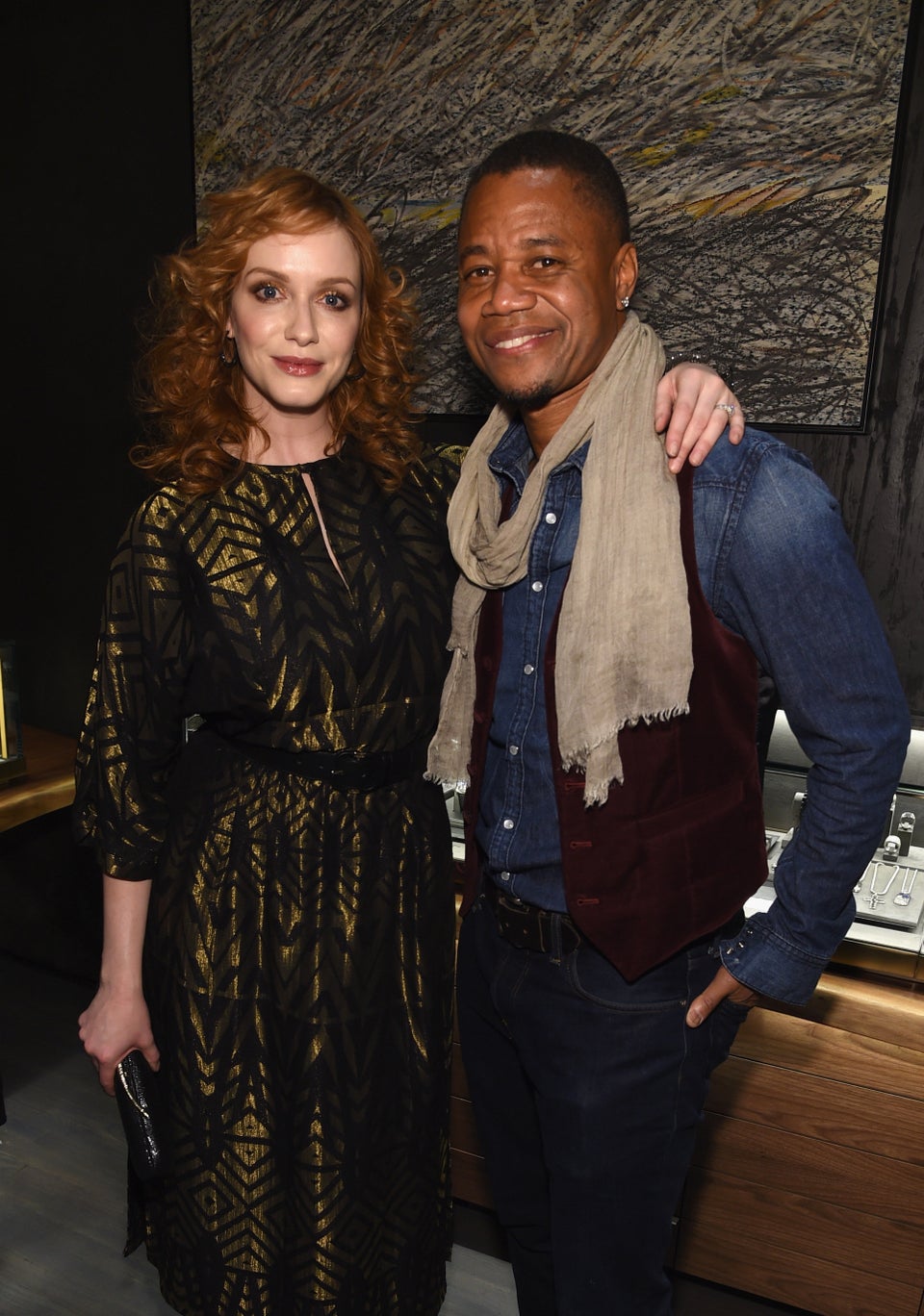 Dimitrios Kambouris via Getty Images
Popular in the Community