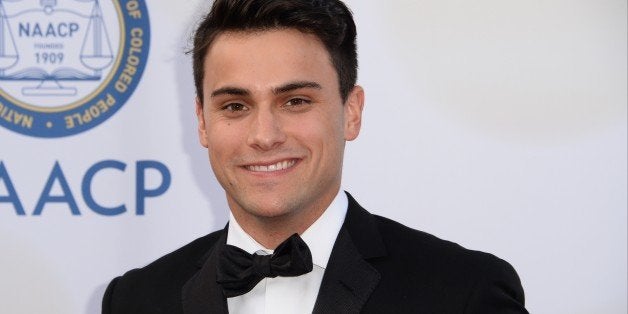 "I don't think answering who I'm sleeping with accomplishes anything other than quenching the thirst of curiosity," Falahee, who has shot a number of steamy, same-sex love scenes during his time on the show, said. "No matter how I answer, someone will say, 'No, that's not true.'"
He went on to note, "We still live in this hetero-normative, patriarchal society that is intent on placing everything within these binaries. I really hope that — if not in my lifetime, my children's lifetime — this won't be a question, that we won't need this."
Falahee pointed to the experience of his friend, Dan Sickles, who directed a documentary about Puerto Rico's transgender community called "Mala Mala." When Sickles and one of the film's subjects traveled to Ukraine for a film festival screening, the venue which had been scheduled to play "Mala Mala" was burned down.

"This is all part of a greater, grander picture," Falahee said, "and how I define my sexuality seems so trivial compared to my friend living through the fear of getting onstage and presenting his film."
"I hope I am the type of person who would fall in love with a person, as opposed to a sex," he said at the time.
While he clarified that he was straight, he added, "If I was gay I wouldn't hide it. Being gay or straight isn't bad or good it just IS."
Calling all HuffPost superfans!
Sign up for membership to become a founding member and help shape HuffPost's next chapter
BEFORE YOU GO
PHOTO GALLERY
Celebrities Who've Faced Gay Rumors