An early candidate for most heartwarming sports moment of the year occurred during Nebraska's spring football game on Saturday.
Wearing a Nebraska jersey and helmet, 7-year-old brain cancer patient Jack Hoffman took a handoff from quarterback Taylor Martinez and left every Cornhusker player in his tracks. Hoffman ran 69 yards for the touchdown, the game's final score, and celebrated with the entire Nebraska team in the end zone.
A crowd of over 60,000 at Memorial Stadium cheered him on, the Washington Post reported.
"It was awesome," Hoffman said afterwards, via Omaha.com.
Back in April 2011, Hoffman was diagnosed with a brain tumor, according to The Daily Nebraskan. He has had two surgeries since and is now on a break for two weeks from a 60-week chemotherapy course, per ESPN.com.
As the video of his touchdown began to make its away around the internet, several reacted to the special moment on Twitter.
Before You Go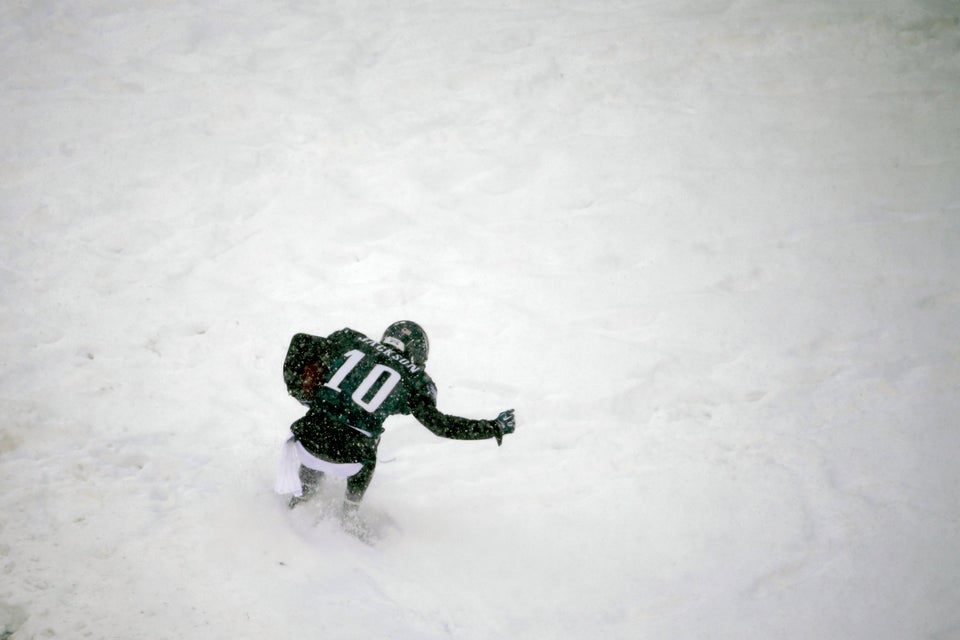 Best 2013 Sports Photos
Popular in the Community