Arkansas on Monday night carried out the first double execution in the U.S. since 2000 despite concerns that the first of the two was "inhumane."
Jack Harold Jones, 52, died at 7:20 p.m. CDT, after authorities administered a lethal injection 14 minutes earlier, the Arkansas Department of Correction said. Fellow death-row inmate Marcel Wayne Williams, 46, was pronounced dead just over three hours later, at 10:33 p.m. CDT, according to officials at Cummins Unit prison, about 75 miles southeast of the state capital, Little Rock.
Jones and Williams were initially scheduled for execution just one hour apart, but lawyers for Williams had appealed for an emergency stay of execution, alleging that Jones' lethal injection appeared "torturous and inhumane."
U.S. District Judge Kristine Baker issued a temporary stay of Williams' execution following the lawyers' petition, but lifted the stay less than an hour later.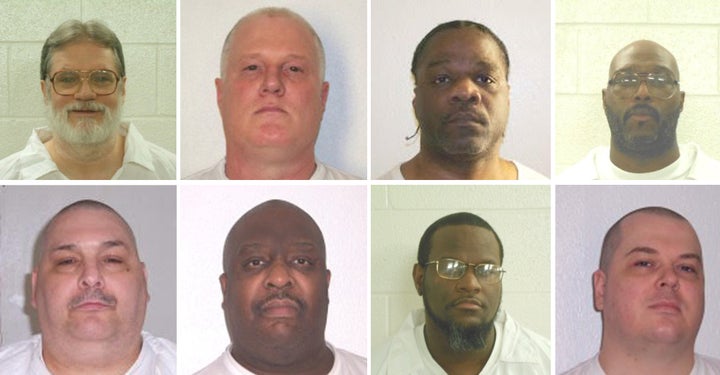 Lawyers for Williams and the state offered conflicting reports of what happened during Jones' execution.
Williams' lawyers claimed in their petition for a stay that the corrections staff "tried unsuccessfully to place a central line in Mr. Jones's neck for 45 minutes before placing one elsewhere on his body." During the "consciousness checks" following the administration of the first drug in the three-step process, the sedative midazolam, Jones was "moving his lips and gulping for air," the lawyers added.
But the office of Arkansas Attorney General Leslie Rutledge disputed that characterization and called the request for a stay "baseless."
"The claim that Jones was moving his lips and gulping for air is unsupported by press accounts or the accounts of other witnesses. The drugs were administered to Jones at 7:06 p.m. and he was pronounced dead at 7:20 p.m. There was no constitutional violation in Jones' execution," Arkansas Deputy Solicitor General Nicholas Bronni wrote in a petition.
"Plaintiff's account of Jones' execution is inaccurate. Both Jones and his lawyer consented to central line," it continued. "ADC staff tried unsuccessfully to place a central line in Jones' neck, but the attempt was unsuccessful. Plaintiff's claim that ADC then placed the central line elsewhere is false. At Jones' request, ADC placed two IV lines and the execution proceeded with two IV lines, just as Plaintiff's execution will proceed."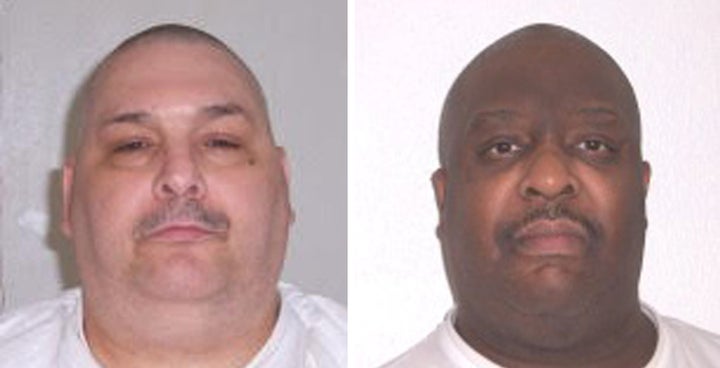 Earlier on Monday, the U.S. Supreme Court had declined to hear either man's case and denied their requests to halt their executions.
Jones had been on death row for 22 years after he was convicted of the 1995 rape and murder of 34-year-old bookkeeper Mary Phillips in Bald Knob, Arkansas. But Jones' lawyers argued that his previous attorneys failed to present mitigating evidence that could have spared him a death sentence and said evidence of mental health issues Jones suffered should have been presented at trial.
With his last words, Jones apologized to Phillips' daughter, Lacy, who was 11 when Jones badly beat her alongside her mother. Jones also made a handwritten final statement for his attorney to read.
"There are no words that would fully express my remorse for the pain that I caused," he concluded.
Williams had been on death row for 20 years after he was convicted of the 1994 kidnapping, rape and murder of Stacy Errickson, a 22-year-old mother of two whom he abducted just outside of Jacksonville.
His attorneys argued, much like Jones', that he was not adequately defended by previous counsel. Williams' earliest attorneys didn't present mitigating evidence of his abusive and traumatic childhood that included being pimped by his mother to men and women in exchange for food and money.
Williams was denied clemency at his hearing earlier this month. He apologized before the clemency board. "I am so sorry. I wish I could take it back, but I can't," he said. "To those I hurt, sorry is not enough."
The drug Midazolam that Arkansas is using on the death row inmates has been blamed for botched executions in other states, including Arizona and Oklahoma. Critics argue it does not reliably render the prisoner unconscious before the second drug, pancuronium bromide, which paralyzes the body (including breathing) is administered. The third drug, potassium chloride, stops the heart.
Arkansas Gov. Asa Hutchinson (R) said it was uncertain whether the state could procure more of the increasingly hard-to-find midazolam.
Last week, Ledell Lee, 51, was the first Arkansas prisoner to be executed in more than a decade. Kenneth Williams, 38, is scheduled to be executed Thursday, but four inmates have received individual stays of execution.
Both Hutchinson and Rutledge released statements following each execution Monday night offering comfort to the prisoners' victims and championing the executions as justice.
"The sentences of Jack Jones and Marcel Williams are another heinous example of how the death penalty is applied to people with severe mental impairments and history of abuse," the nonprofit group said in a statement. "This conveyer belt of death must stop immediately by commuting the remaining sentences, and abolishing the death penalty once and for all."
Before You Go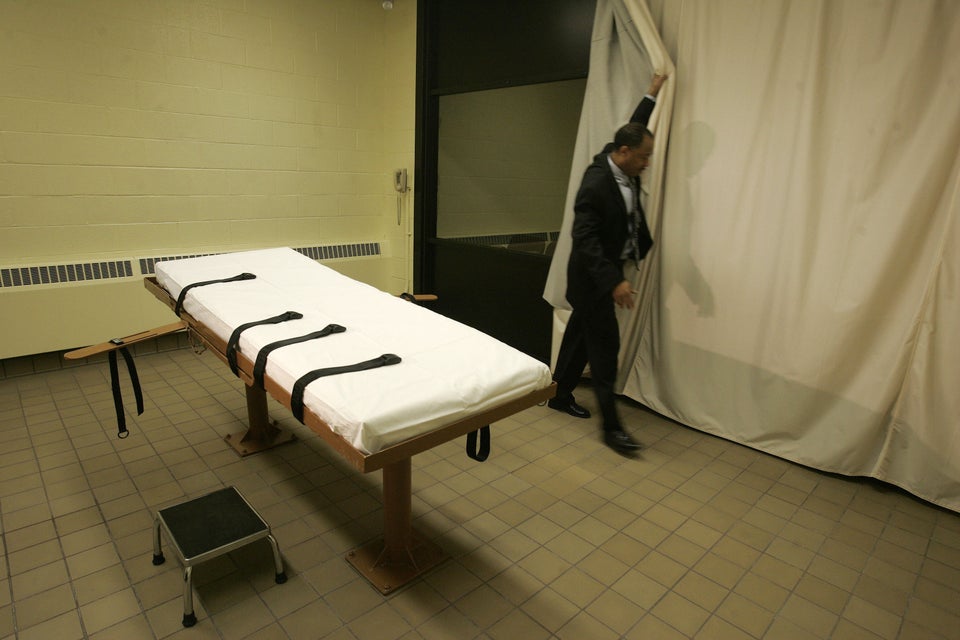 Capital Punishment Methods Through History
Popular in the Community